If you want to be smart financially, then you need to live within your means. That means you only spend what you have instead of going into debt. Depending on how you've been living, this may be difficult at first, but trust me, it's so worth it in the long run! Living within your means gives you greater financial control, leaves money for things you really need/want, and makes it so you have less money stress. If you're ready to live within your means, here are 100 Tips to Help You Live Within Your Means!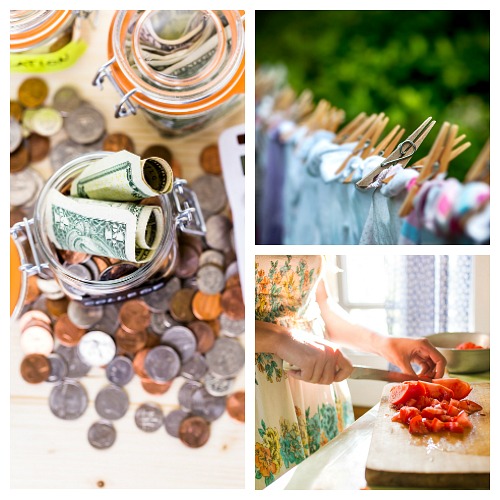 Disclosure: This post may contain affiliate links to Amazon and/or Etsy, which means that I may earn a small commission from some of the links in this post. Please see our Disclosure Page for more information.
With 100 handy frugal tips below, I'm sure you'll be able to incorporate at least a few of them into your life. They'll save you a lot of money!
100 Tips to Help You Live Within Your Means
Change your mentality – Don't be envious of what friends have. Be happy with what you have.
Upgrade your bed with a mattress topper – If you need a new mattress, try buying a mattress topper first.
Borrowing instead of buying – If you need something for a single day, try borrowing it instead of buying it yourself. Your friends will be more than happy to help!
Shave your bills – Look at your bills and see what's costing you. Work with the company to cut costs on your bills.
Make a budget/spending plan – Know how much money you have and how much you need to spend each week… And then stick to it. You can use my simple budget printable worksheet to get started.
Free activities for kids – Don't pay a ton to take your kids to a bounce house. Instead, look for free activities to do with your kids.
Separate bank accounts – If you have trouble curbing your spending, try splitting your money into separate bank accounts. This makes it harder to access your extra money.
Bundle and save – If possible, bundle your bills to save. You can often bundle your Internet and cable bill or your car insurance and home insurance.
DIY projects – Instead of buying an expensive piece of wall art, do it yourself and save.
Keep an eye on your bank account – The key to living within your means is keeping an eye on your bank account. When you notice it dipping below the norm, eliminate any and all extra spending.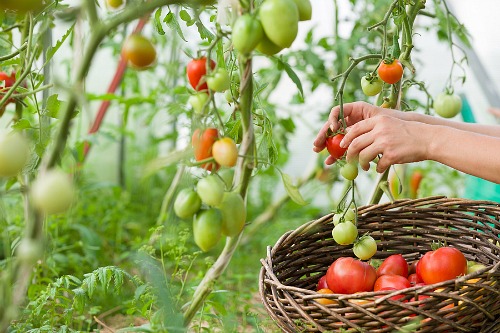 Grow a garden – Save on veggies by growing your own garden.
Limit your groceries – Be careful what you buy at the grocery store. Limit your groceries and stay within budget.
Buy in-season fruits/veggies – If you have to buy fruits and veggies instead of growing them, make sure you buy them in-season to save.
Buy in bulk – Buy as much as you can in bulk. It costs more upfront but will save you in the long run.
Shop online – Online shopping lets you save on a large variety of products.
Learn to cook – The easiest way to start to live within your means is to cook from scratch! You'll save a lot, and home cooked meals are usually healthier than frozen ones.
Bring your lunch – If you're usually at work during lunch time, or even if you're just out and about running errands, bring your lunch. This way you won't have to spend money at a restaurant.
Reduce your cable bill – You can easily lower your cable subscription costs by subscribing to less channels.
Pay your bills on time – Make sure you pay your bills on time so that you don't have to worry about late fees each month.
Find an accountability partner – If you're having trouble living within your means, find an accountability partner that will encourage you in your endeavor.
Make a list of expenses – What are your expenses for the month? What can you live without? Make a list and remove the expenses you don't need.
Don't pay shipping – If you're shopping online, make sure you get free shipping. This may mean that you have to wait to make an order until you need enough things to qualify for free shipping.
Downgrade your cell phone – Downgrade the data and wireless plan on your cell phone to save a ton each month.
Date night inside – If you and your significant other want to have a date night, save money by having a date night in.
Auto insurance – Check out what your auto insurance covers and decide if it's worth the cost. You can make a few small changes to save a ton.
Home insurance – While checking your car insurance, you can also check your home insurance. Remove any extra coverage you don't need.
Raise your deductible – If you need to lower your monthly payments, try raising your deductibles. It'll save on your every day costs.
Shop used – Don't buy things new if you can help it. Instead, save by buying things secondhand.
Avoid your favorite stores – You can't live within your means if you're impulse shopping. If you have a problem picking up something every time you go to your favorite store, avoid the store!
Drink tap water – Don't pay for bottled water! You can still drink filtered water, just filter it yourself from your home's tap water with something like a Brita filter pitcher.
Don't pay retail – Anytime you can, avoid paying retail. Always look for a deal.
Gym memberships – Quit your gym membership and workout at home. You can run/walk outside!
Internet – Instead of paying for wifi, check to see if using your phone as an internet hotspot is cheaper.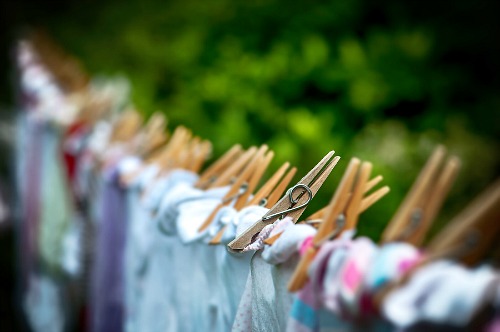 Don't waste electricity – Turn off your lights when you're not in a room. You may also want to try using a clothesline instead of a dryer to save on laundry-related electricity costs.
Don't waste water – Don't let the water run when you're brushing your teeth or doing dishes.
Open windows – This summer, open your windows instead of paying to run the AC.
Number of TVs – Don't have a TV in each room. Instead, have a single family TV everyone watches.
Reduce space heaters – Don't waste electricity on space heaters in rooms that no one is in this winter.
Keep home temperature moderate – No matter what season it is, set the temperature in your home at a moderate temperature.
Only use cash – Use cash to buy what you need. Once the money is gone, you're done shopping. You can do this easily with the cash envelope budgeting system.
Free education – Take advantage of free public school rather than paying for private school. Or if you want to homeschool, find out how to homeschool for free.
Negotiate prices – Don't pay the listed price. Haggle a little to get it cheaper.
Use coupons – Use coupons for everything to save! You can even use coupons on Amazon!
Buy the off brand – Save by paying less for the off brand/store brand for groceries and clothes.
Save your pennies – If you find a penny (or any other coin), then save it instead of throwing it out.
Pay bills online – Go online to pay bills instead of paying postage.
Estate sales – Looking for new furniture? Go to an estate sale and save.
Make more money – One way to live within your means is to increase your means. And you don't need to wait for a raise to do this. Instead, try starting a side hustle!
Downgrade your home – You don't need a 4-bedroom home for you and your spouse. Downgrade to something smaller and cheaper.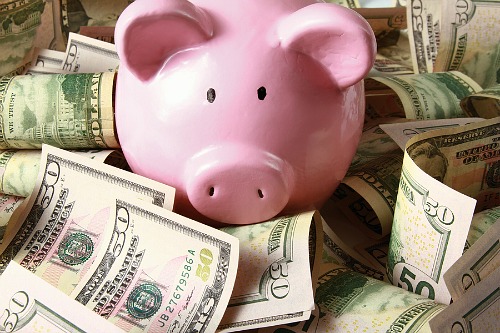 Avoid fees – Never ever pay fees on anything, especially credit cards.
Go without – If you can't afford it, go without.
Rent out your home or an extra room – Rent your home out with a service like Airbnb during local events to get extra money.
Cut the primping – Don't waste money on manis and pedis or at least do them yourself at home.
Find a new hairdresser – Don't spend a ton on a hairdresser. Find a cheaper one.
No highlights/hair dye – When at the salon, just go for a simple cut and don't add any extra costs.
3 month prescription supply – If you have a prescription, get your doctor to write a 3 month prescription and order it through the mail.
Quit smoking – Cigarettes can quickly overextend your budget. Plus, the potential health issues caused by smoking could cost tons in medical bills!
Avoid Starbucks – No expensive coffee for your budget! Here are some homemade gourmet coffee recipes you can try instead.
Cut the cord – Cancel your cable subscription and instead use Netflix, Hulu, or other cable TV alternatives.
Pay off your debt – Pay off your debt so you aren't paying interest anymore.
Avoid interest – When signing up for a credit card for the rewards, avoid accruing interest.
Know your shopping goal – Don't buy what you don't need at the grocery store.
Pay health insurance pretax – Choose this option if given a choice. This will save you from being taxed on this amount.
Carpool – A simple way to make it easier to live within your means is to cut down on transportation costs. So if you work out of the house, ride with a coworker to work to save on gas and car expenses.
Ride your bike – Riding your bike is another great way to get to work.
Walk places – Walk anywhere you can. You'll save on transportation and it'll be good exercise!
Go to the library – Rent movies, CDs, and books from the library instead of buying them.
Cut your landline – Don't pay for a landline if you have a cell phone.
Cancel magazine subscriptions – Don't pay for something you can read for free from the library.
Regular gas – Go for the cheaper gas instead of the premium. With most cars, premium gas is actually unnecessary.
Skip the car wash – If your car needs to be cleaned, do it yourself!
Refinance your home – You can easily get a lower interest rate and pay less.
Sell your old clothes – If you don't need it anymore, sell it for extra cash.
Avoid cash advances – Cash advances on your paychecks are a bad idea!
Do your own dry cleaning – Do your own dry cleaning instead of paying for it yourself.
Go the speed limit – Speeding costs more in gas.
Dining out – If you want to live within your means, you'll want to take a second look at your dining expenses. If you have to eat out, split your meal with a friend and share the cost.
Don't buy scented plug-ins – These quickly add up. Use candles or oils instead. You could even make your own DIY air fresheners!
Withhold the right amount of taxes – Don't withhold too much tax from your paycheck. You really shouldn't get a huge tax return.
Don't be a daredevil – If you live reasonably safe and use common sense in your day to day life, you're less likely to hurt yourself and have to pay medical bills.
Buy glasses & contacts online – Even with insurance, this is a great way to save.
Drive safe – This keeps you from paying speeding tickets or paying for a car accident.
Buy a cheaper car – Don't pay a monthly payment on a car loan for something you can't afford.
Brush and floss – Basic dental hygiene reduces the chance you'll have to pay a dentist to fix any cavities.
Go jewelry free – Jewelry, both real and costume, eats into your budget. Go jewelry free to save.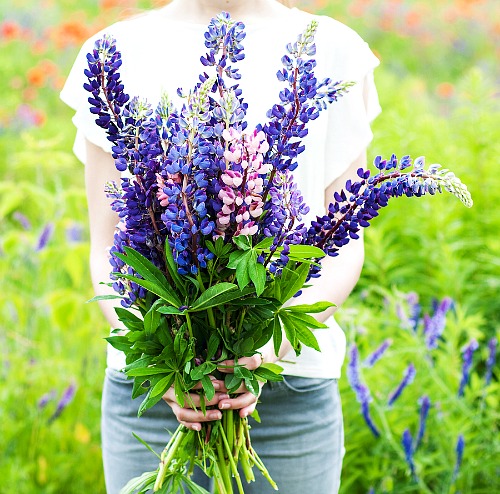 Pick your own flowers – Need a splash of color? Pick your own flowers instead of buying them.
Only replace what you need – If you don't need it, then don't replace it! You don't need sparkly new for everything.
Do your own landscaping – Lawn services cost a ton.
Make your own home repairs – Don't pay a handyman if you can figure it out yourself.
Regularly maintain your car – Regular car maintenance saves on gas and mileage.
Change your car oil – Change your oil yourself instead of going to the shop.
Fill up your tires – Proper inflation is key for good gas mileage.
Lower your phone data – If you only use 2 GB a month, don't pay for more than that.
Limit plugged in appliances – Don't use the microwave often? Then don't have it plugged in! Plugged in appliances use power, even when you're not actively using them.
Drink at home – Alcoholic beverages cost a ton when you go to a bar.
Snuggle up with a blanket – If you're cold, snuggle up with a blanket instead of turning up the heat.
Freeze food – When you make an extra large batch of dinner, freeze it to save on dinner later.
Rewards programs – When shopping, make sure you take advantage of rewards programs to earn money back.
Find a savings app – If you have a smartphone, download an app to help you save on every day expenses.
Shop the dollar store – The dollar store has everything, from groceries to school supplies… all for a buck!
What are some tips you use to live within your means?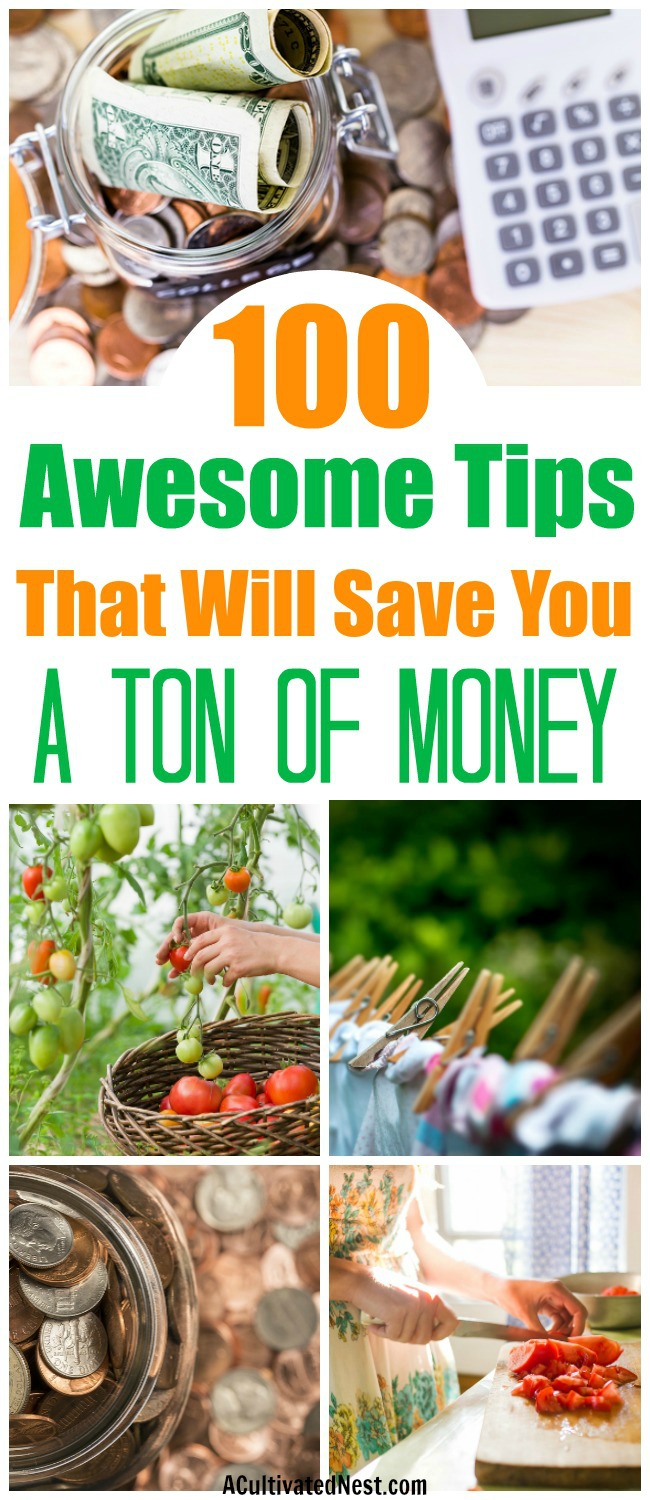 You might also be interested in: 50 Things You Can Do To Save Money On Groceries