Delightful Smelling Homemade Air Fresheners.
Who doesn't love a nice smelling home? How can you have a lovely smelling home without breaking the bank and without spraying chemicals in your air? Try making one of these 15 DIY Air Fresheners To Make Your Home Smell Good! These simple DIY fresheners are inexpensive to make and will leave your home smelling great in no time!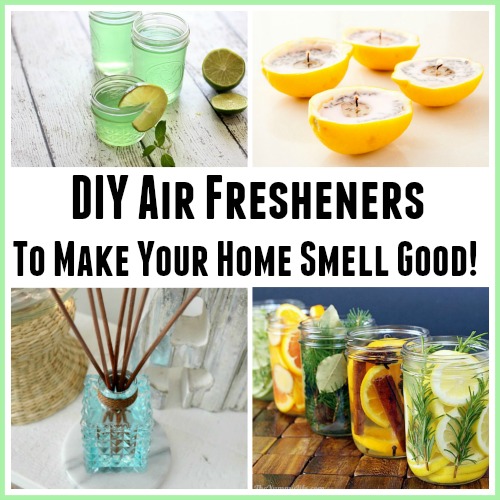 Disclosure: This post may contain affiliate links to Amazon and/or Etsy, which means that I may earn a small commission from some of the links in this post. Please see our Disclosure Page for more information.
Reach for one of these homemade fresheners instead of store-bought next time you need to add a fresh scent to a room!
15 DIY Air Fresheners to Make Your Home Smell Good
Here are some tips for making your own homemade air fresheners:
Use ingredients you have. Most of these recipes call for essential oils; so use some that you have. You don't have to buy the same ones in the recipe.
Mix and match to make scents that you love! The great thing about making your own air fresheners is that you can make your own scents! Don't love spices in your scents? Than just stick with floral or citrus oils.
Keep an open mind. Some of these air fresheners won't work as well as the commercial ones because they don't contain the chemicals that make them really strong. Keep an open mind and think about why you are choosing to make your own: more cost-effective, better for your family, less toxic.
1.  Lemon Lavendar Candles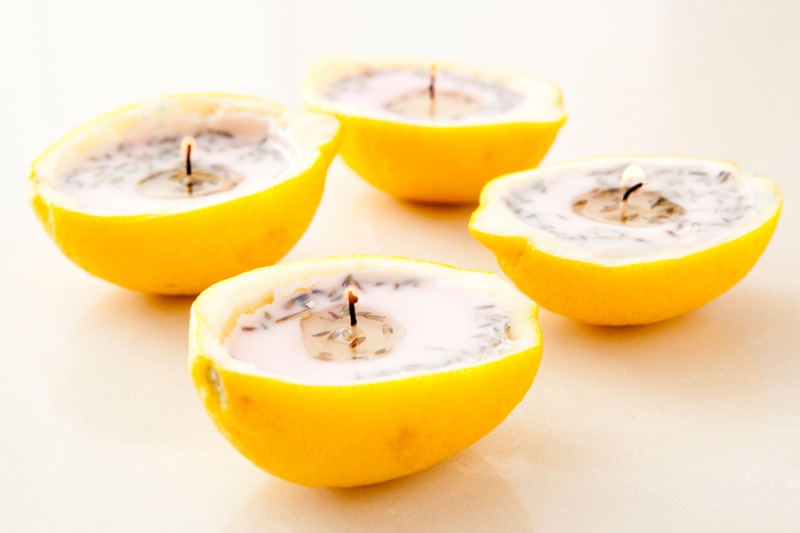 Brit.co made these amazing DIY lemon lavender candle room fresheners. They're easy to make and smell delicious! Wouldn't these also be a super gift?
2. DIY Natural Room Scents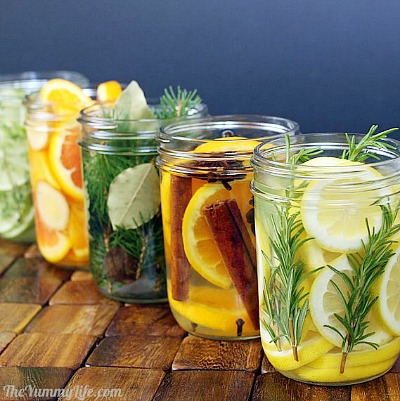 The Yummy Life has an amazingly thorough post on how to make these gorgeous DIY natural room scents (you can even freeze them)!
3. Air Freshening Tabs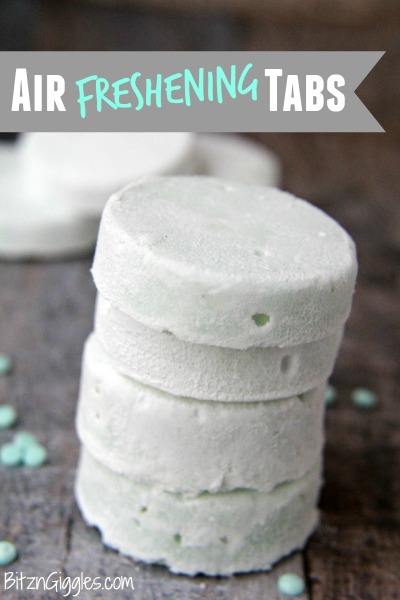 Bitz & Giggles came up with these wonderful air freshening tabs. She places them around her house for about a month and then crumbles them in her laundry for another great use!
4. DIY Multi-Purpose Freshener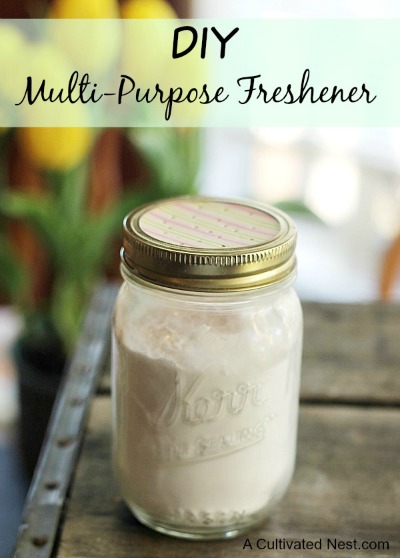 Here's a fantastic DIY multi-purpose freshener that only takes a few ingredients (which you probably already have on hand).
5. Air Freshener Plug-Ins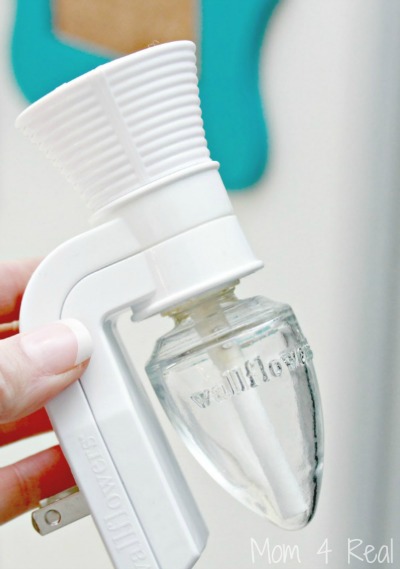 Mom 4 Real has a cool hack for refilling these air freshener plug-ins! It is super simple and uses no chemicals!
6. DIY Reed Diffuser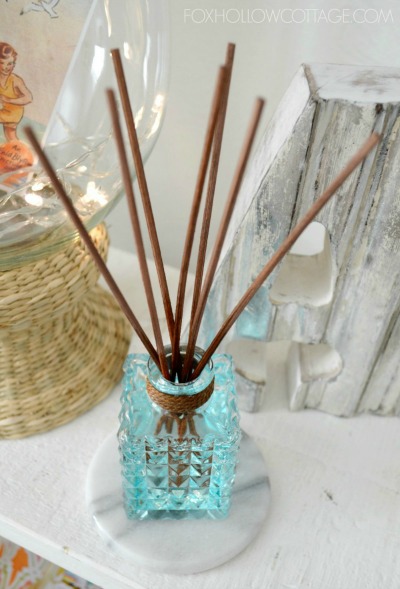 Fox Hollow Cottage has a great tutorial on how to make a DIY reed diffuser. Personalize it to fit your home needs and enjoy a lasting scent!
7. Minty Lime Gel Freshener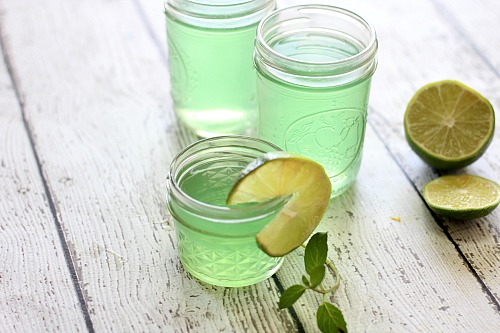 This minty lime gel air freshener is easy to make and smells sooo good! Plus you can easily make it whatever scent you like.
8. Summer Room Sprays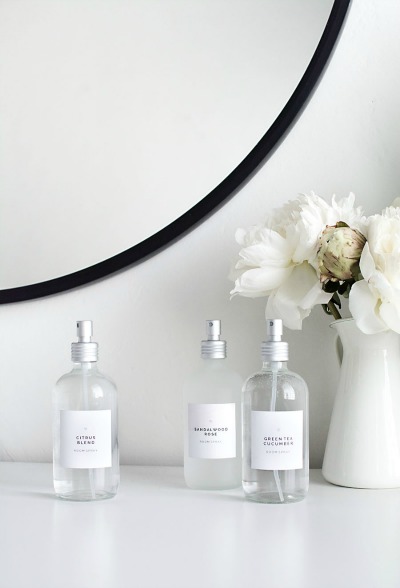 Homey Oh My shares how to make these 3 fantastic smelling room sprays AND she gives you printables to make the bottles pretty (for gift giving).
9. Fall Room Sprays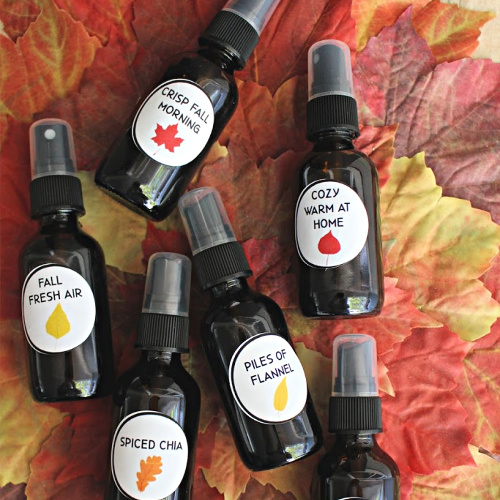 Need some new room sprays for fall? Check out these recipes from A Cultivated Nest using essential oils to make your house smell warm and cozy this fall!
10. DIY Soy Candles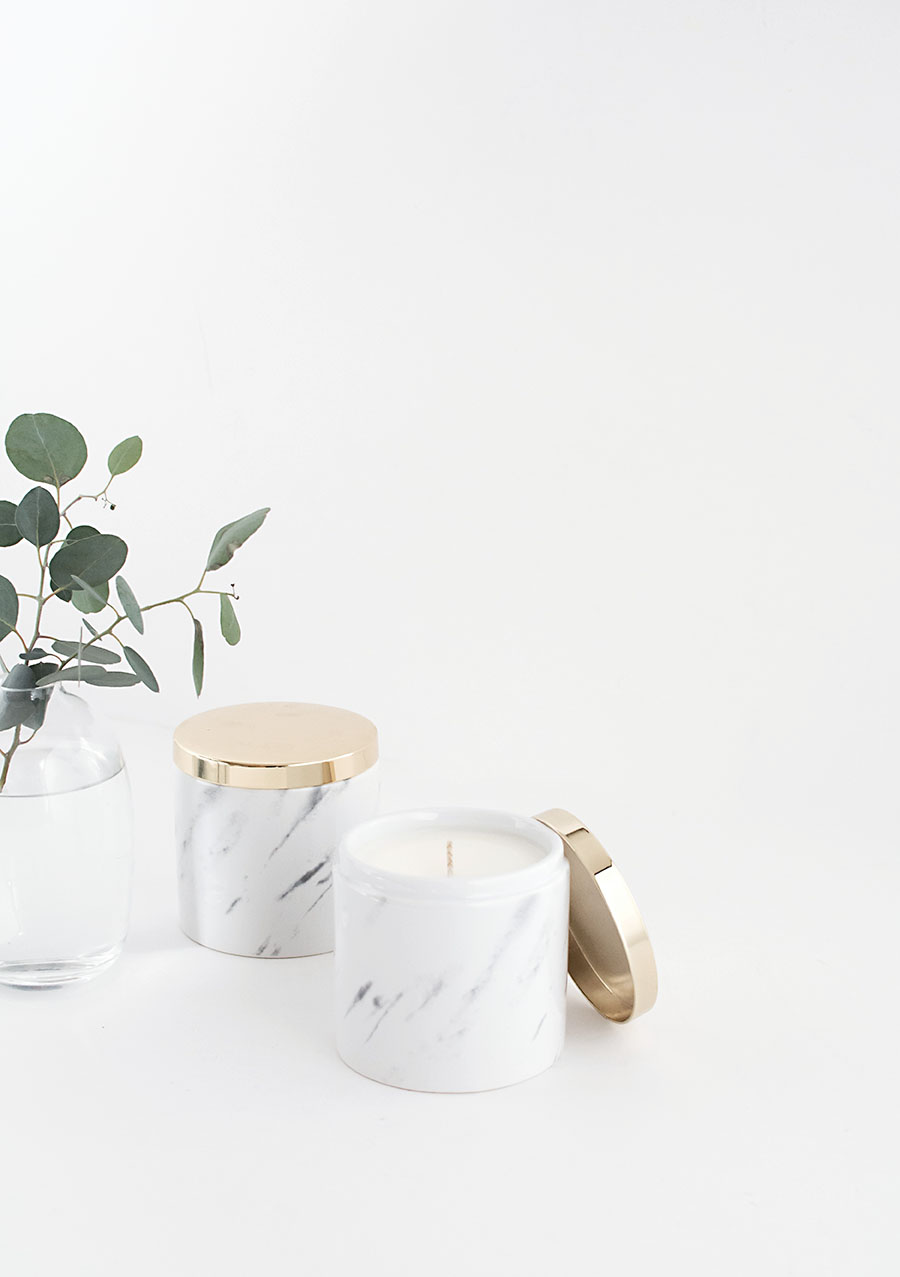 Making these homemade soy candles is so easy and they last so long! You can add whatever essential oil you like and make them customized for each season or area of your house. Peek at the directions from Homey Oh My.
11. Homemade Reed Diffuser
Try Mom 4 Real's recipe for a homemade reed diffuser for a lasting scent that is better for your environment. It takes just a few ingredients and can be customized to fit your scent preferences.
12. Spray Air Freshener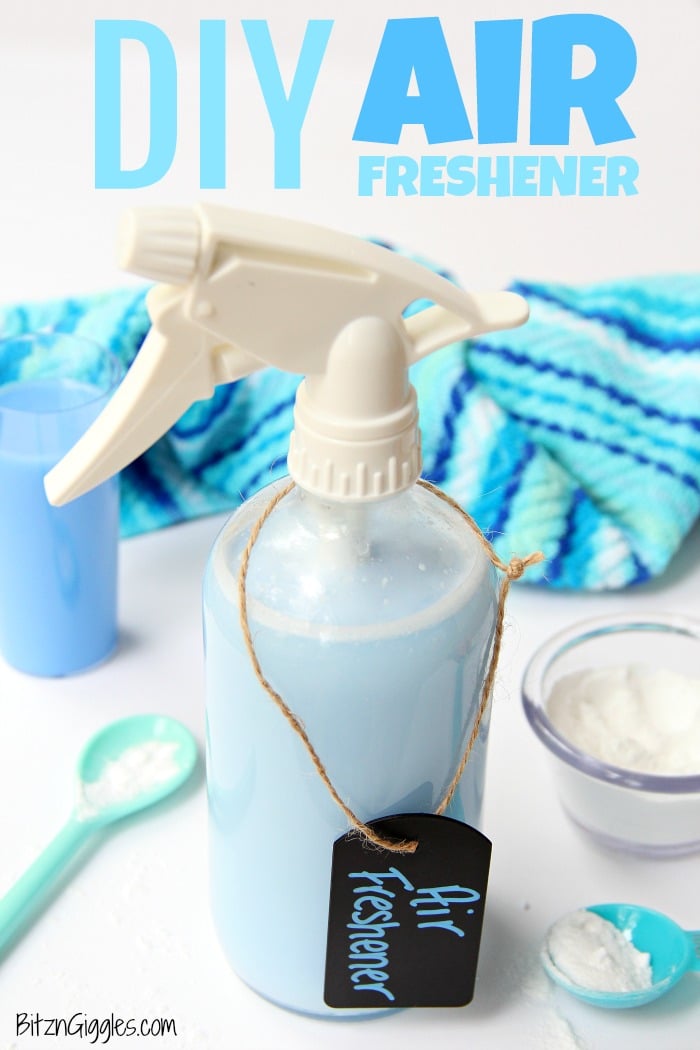 If you are wanting a spray air freshener for a quick scent to a stinky room; try this recipe from BitszNGiggles. She uses fabric softener, but you could swap that out for essential oils if you wanted to steer clear of chemical fragrances.
13. Odor Absorber
Mom 4 Real uses baking soda's powerful ingredient to make this homemade odor absorber. Add your favorite essential oil and you will be set!
14. Peppermint and Lemon Gel Freshener
Brighten your home with this fruity/minty combo! Ottawa Mommy Club has step-by-step directions for this simple gel air freshener!
15. Cranberry & Orange Potpourri Jars
Make your house smell amazing with this stovetop potpourri recipe from Honey & Lime. The cranberry and orange scent is perfect for Christmas and would make great DIY gifts.
What's your trick for a having a nice smelling home?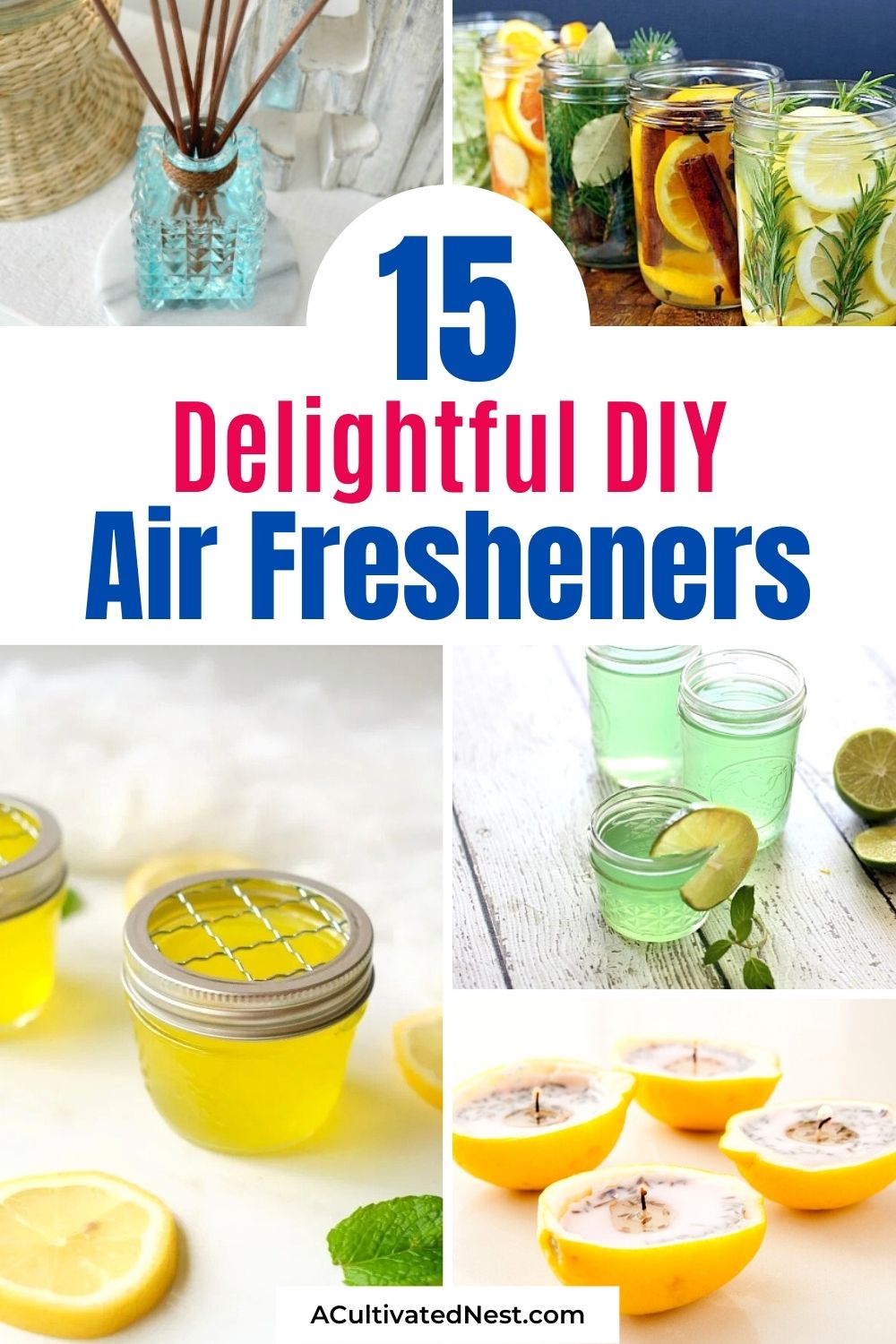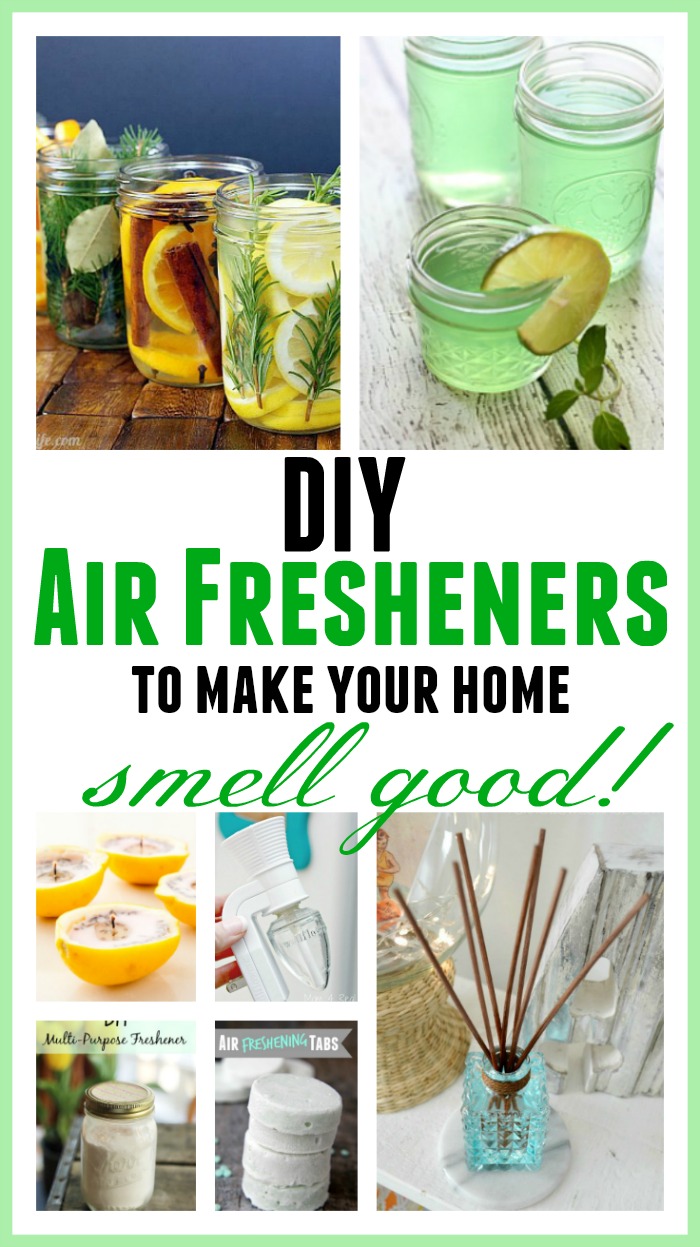 You may also be interested in this post: 10 Natural Ways To Make Your Home Smell Amazing