Who doesn't love a nice smelling home? How can you have a lovely smelling home without breaking the bank and without spraying chemicals in your air? Try making one of these DIY Air Fresheners! These simple DIY fresheners are inexpensive to make and will leave your home smelling  great in no time!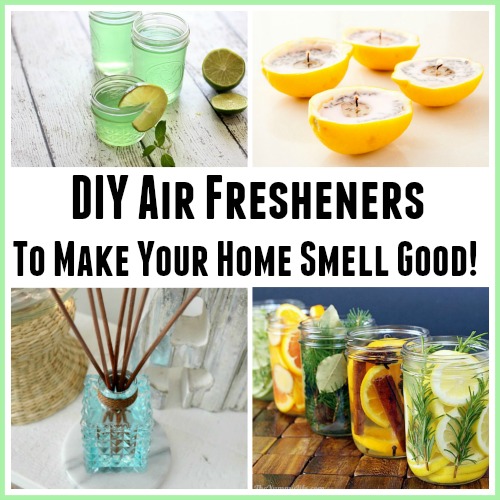 Disclosure: This post may contain affiliate links to Amazon and/or Etsy, which means that I may earn a small commission from some of the links in this post. Please see our Disclosure Page for more information.
Reach for one of these homemade fresheners instead of store-bought next time you need to add a fresh scent to a room!
10 DIY Air Fresheners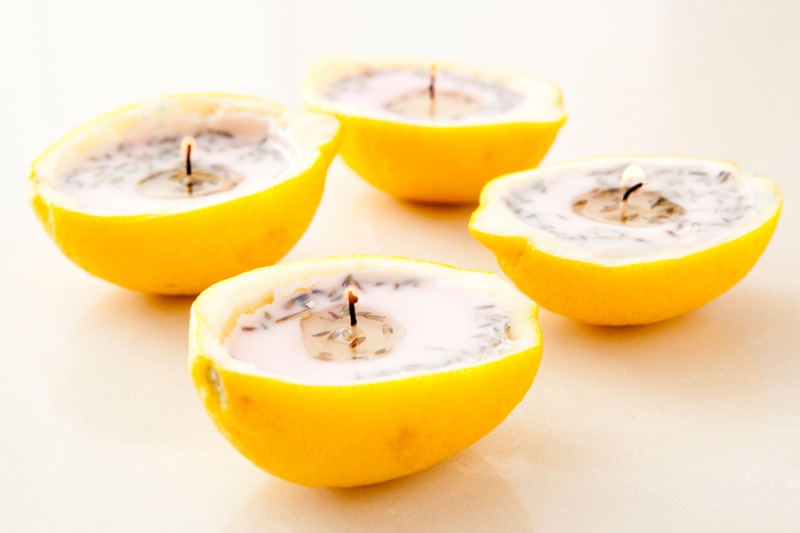 1. Brit.co made these amazing DIY lemon lavender candle room fresheners. They're easy to make and smell delicious! Wouldn't these also be a super gift?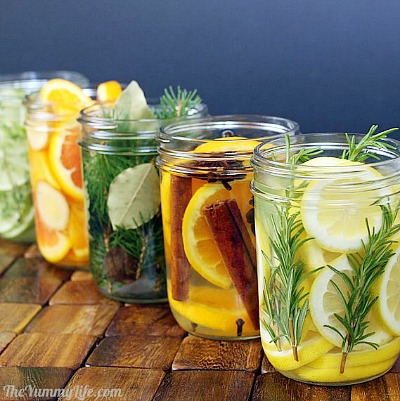 2. The Yummy Life has an amazingly thorough post on how to make these gorgeous DIY natural room scents (you can even freeze them)!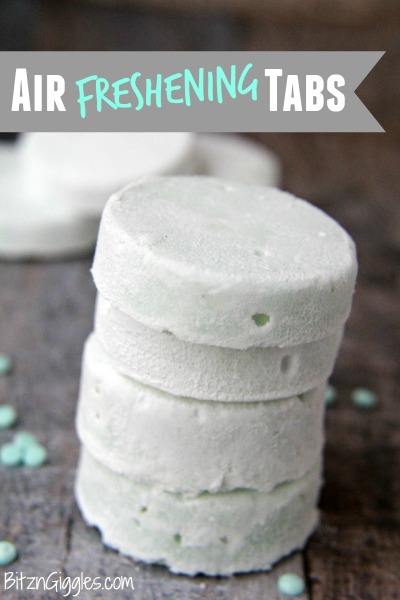 3. Bitz & Giggles came up with these wonderful air freshening tabs.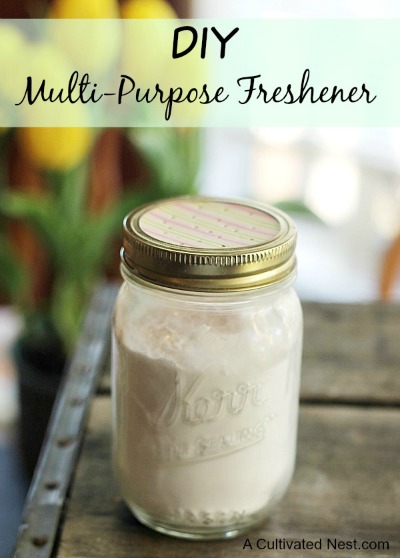 4. Here's a fantastic DIY multi-purpose freshener that only takes a few ingredients (which you probably already have on hand).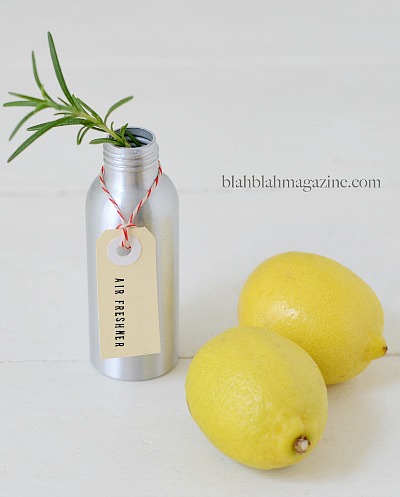 5. BlahBlahMagazine created this beautiful lemon & rosemary bathroom spray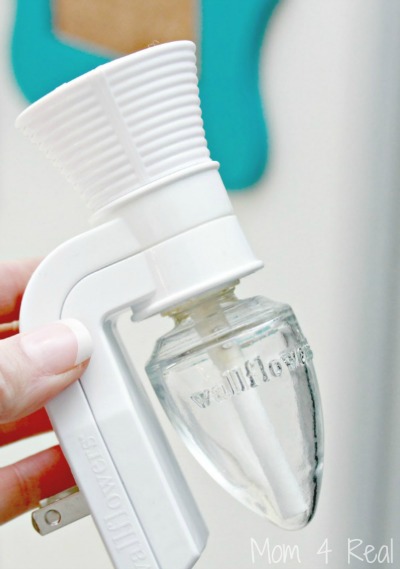 6. Mom 4 Real has a cool hack for refilling these air freshener plug-ins!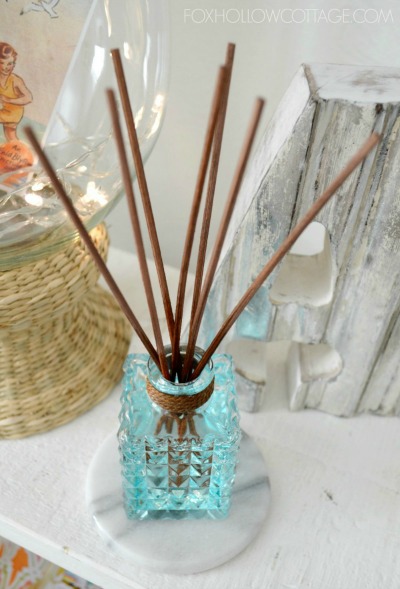 7. Fox Hollow Cottage has a great tutorial on how to make a DIY reed diffuser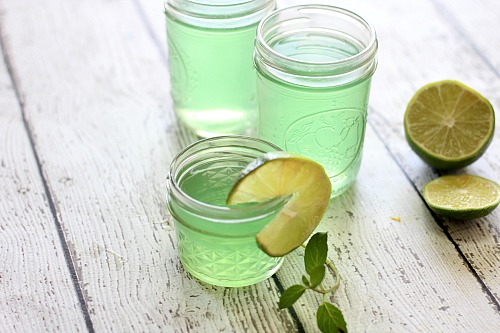 8. This minty lime gel air freshener is easy to make and smells sooo good! Plus you can easily make it whatever scent you like.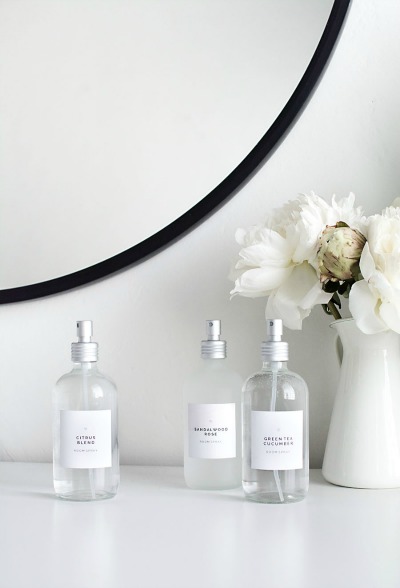 9. Homey Oh My shares how to make these 3 fantastic smelling room sprays AND she gives you printables to make the bottles pretty (for gift giving).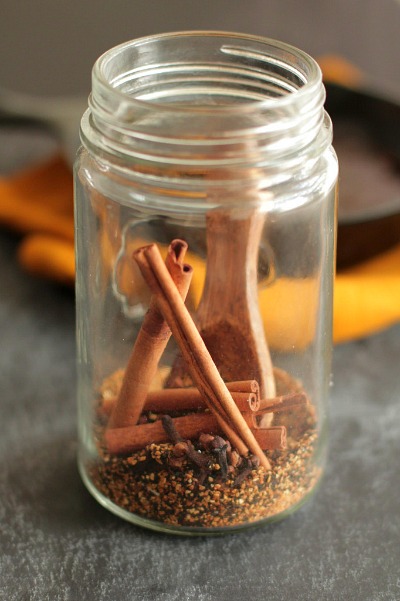 10. This cinnamon and spice jar air freshener from Live Simply makes your home smell like fresh baked cinnamon rolls (who doesn't love those)!
What's your trick for a having a nice smelling home?
You may also be interested in this post: 8 Natural Ways To Make Your Home Smell Amazing