My chest freezer is driving me crazy! I try to keep it organized but it's so hard to know what's at the bottom of that thing. I really want to sell it and get an upright (which I imagine would be easier to keep organized). But in the mean time I found some ideas on Pinterest that I might be able to use. After all, someone has got to have freezer organization figured out!  I thought maybe some of you could use some ideas too for organizing a chest freezer.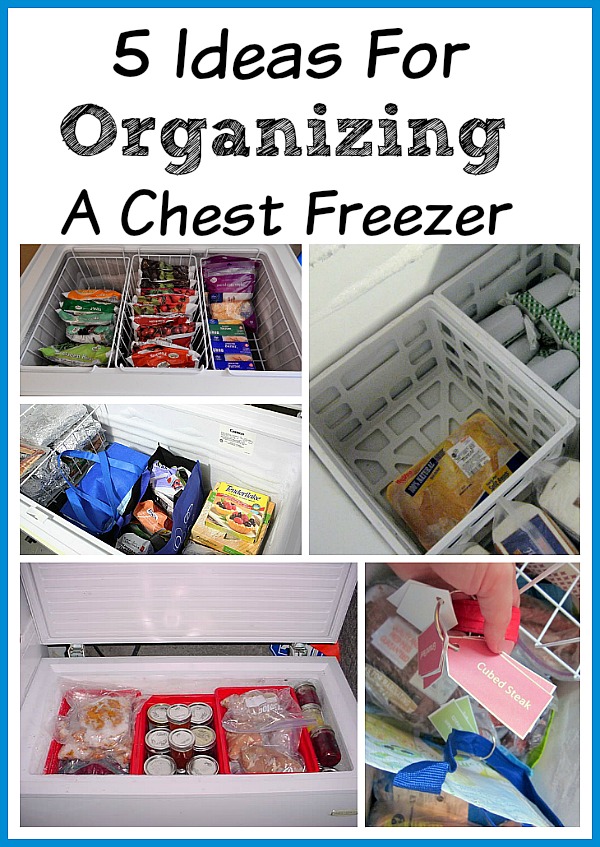 Chest freezers are great for stocking up on food bought on sale. But part of saving money on groceries is knowing what you already have and that's hard if you don't have some sort of system for keeping your freezer organized!
Ideas For Organizing A Chest Freezer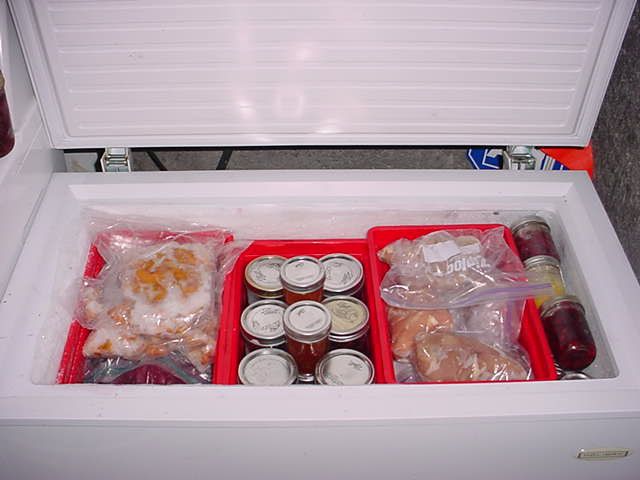 See how My Frugal Home uses locker crates to organize her chest freezer.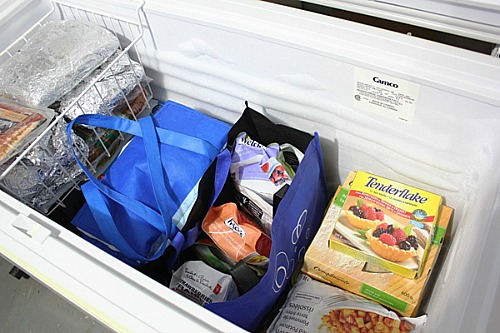 I'm An Organizing Junkie has some great tips for organizing a chest freezer!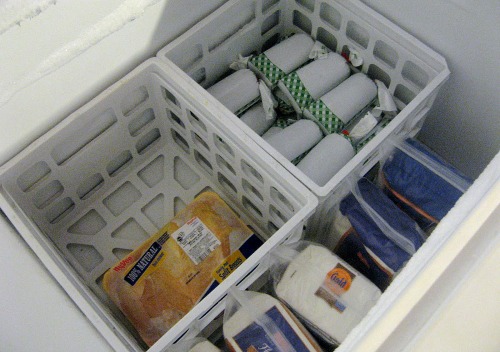 See how Want What You Have organized her chest freezer with milk crates. That looks so nice and neat!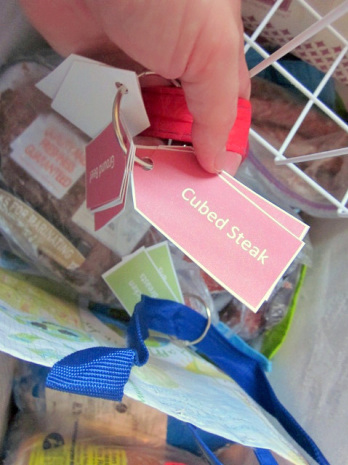 Amy Bayllis shows you how to organize you chest freezer with bags and provides free printable tags to further organize those bags!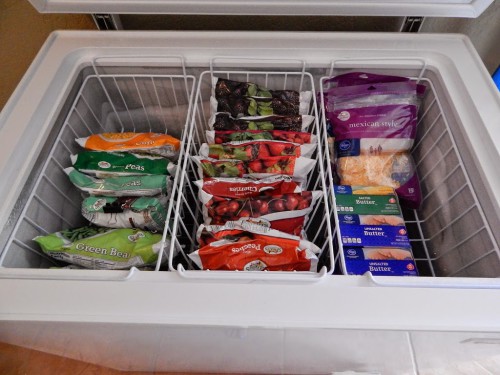 Just My Rosy Life got these fabulous deep storage baskets from Amazon to organize her chest freezer. I may just have to order a few of those!
Seems like the two ways of organizing a chest freezer are some type of bin or some type of bag to keep like item together. But you still pretty much have to stack things on top of each other.
Do you have any tips on organizing a chest freezer?
***This post may contain affiliate links. Please see my disclosure statement here.
You may also be interested in:
Printable Freezer Inventory Sheet