Beautiful Free 2020 Calendar Printables.
Yes, you can always go to your local store and pick up a calendar, but I much prefer printing calendars at home instead. Why? Because I can choose from tons of options that are available, and all it costs me is the ink and paper I print them on. There are various sizes available, and that is perfect for me, depending on how I am planning on using them. Another advantage of printing your own is you can have a different one for each family member to track their own events. So if you're in need of a new calendar in 2020, you have to check out these 20 Free Printable 2020 Calendars!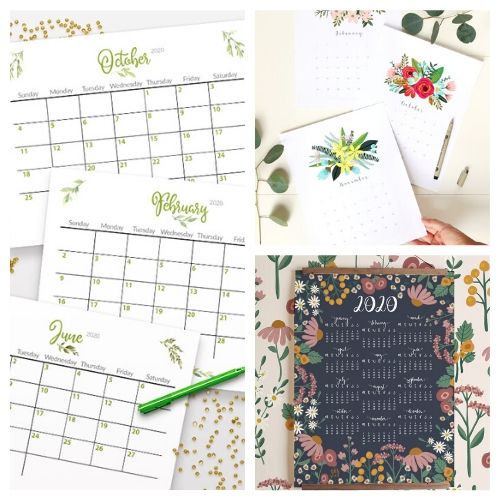 Disclosure: This post may contain affiliate links to Amazon and/or Etsy, which means that I may earn a small commission from some of the links in this post. Please see our Disclosure Page for more information.
We already know that life is busy, and it's much more stressful when you try to remember everything without any help. Using a calendar has saved my sanity and helped me have less stress many times. I can have everything organized and pretty much laid right out in front of me in black and white. I know many people use their phones nowadays, and I will do the same on occasion, but I prefer using a printable calendar that I can see and touch.
20 Free Printable 2020 Calendars
There are many advantages of using a printable calendar, and I wanted to take a second to point them out. You may have some additional reasons, but here are some basic reasons that affect most of us.
Using a calendar helps you visualize your time. When you can see on paper that you have many events coming up, you will be able to develop a game plan. This will hopefully save you some stress when you have a plan in place. Plus, it's easier to say no to additional projects when you are already booked.
It allows you to be more productive. There is nothing more frustrating than having a to-do list or appointments and not getting them done or forgetting about them. If you make it a habit to add everything to your calendar, you will be much more productive.
Keeping a calendar allows you to set boundaries. Are you a person that can't say no when it comes to every event you are asked to attend or help with? Using a calendar will allow you to see if you are genuinely too busy to take on one more thing.
They are just plain cute!  Okay, so, the fact that the calendars are cute isn't necessarily an advantage, but it's a lot of fun to use items that you love. If you print off a couple of adorable calendars, it's easy to keep them up to date regularly.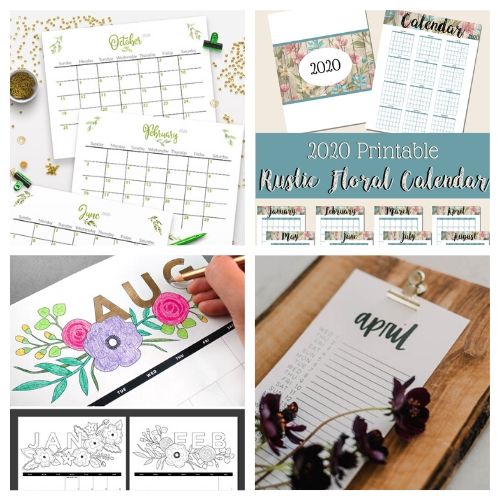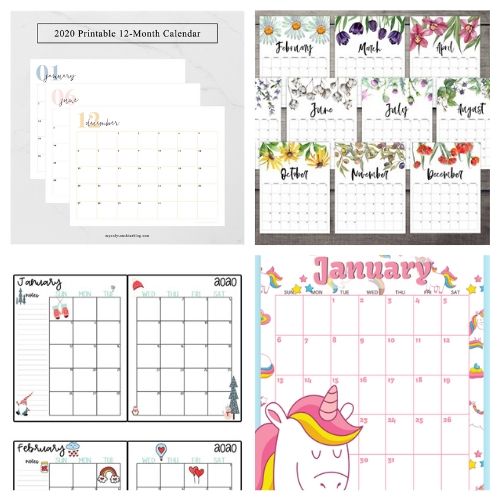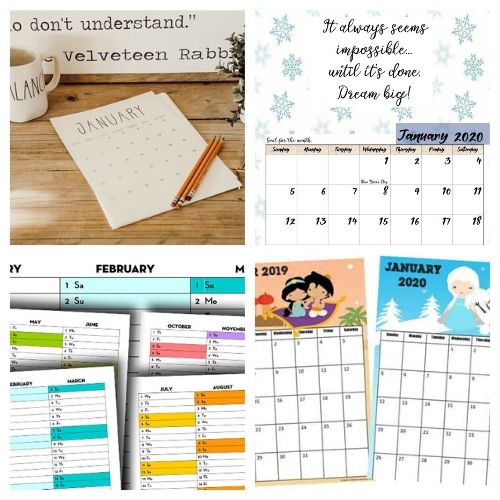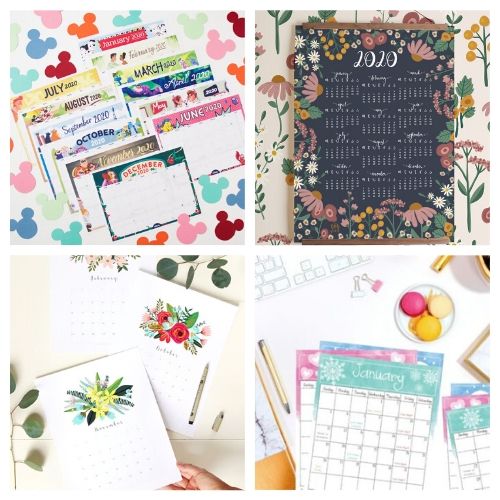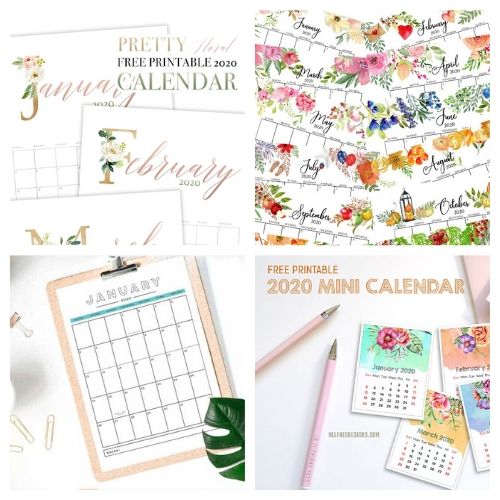 What is your favorite style of calendar?
You might also be interested in: 20 Free Printables to Save You Money