I've always loved all things vintage and vintage hankies are no exception. I have a few and was wondering how I could actually use them instead of having them stored away. It just seems wrong to keep all those pretty patterns in a box! Here are a few ideas I came across that show how to Repurpose Vintage Hankies!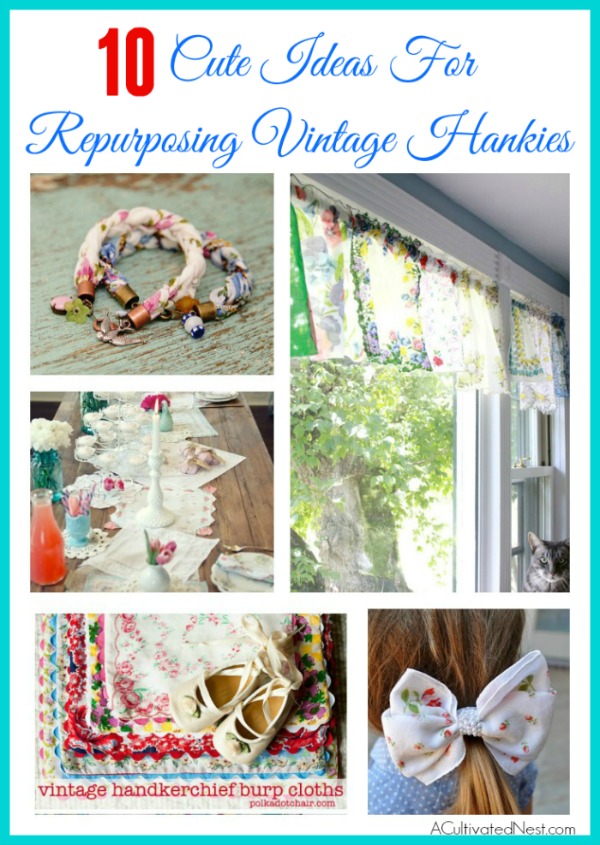 10 Super Cute Ways to Repurpose Vintage Hankies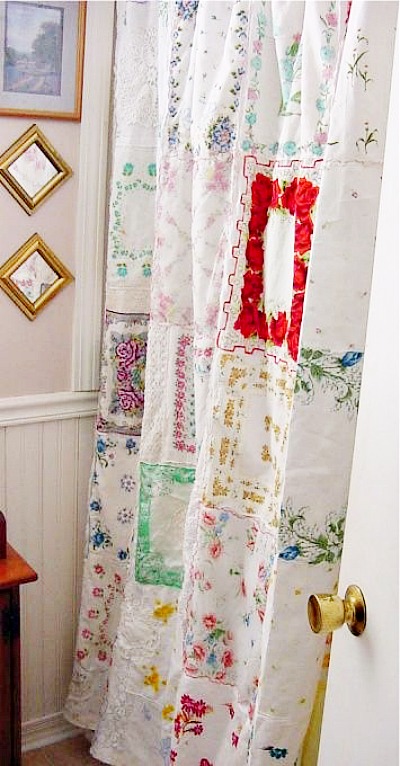 Some vintage handkerchiefs were made into an adorable one of a kind shower curtain from HGTV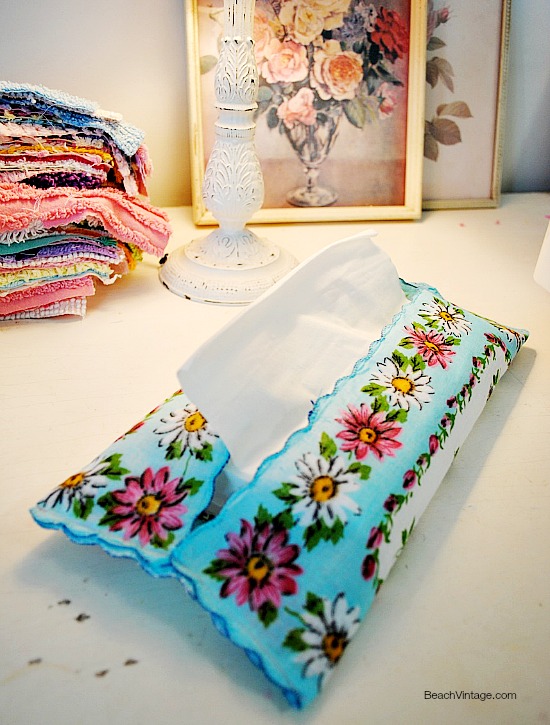 Here's  a handkerchief made into a tissue holder – full tutorial at Beach Vintage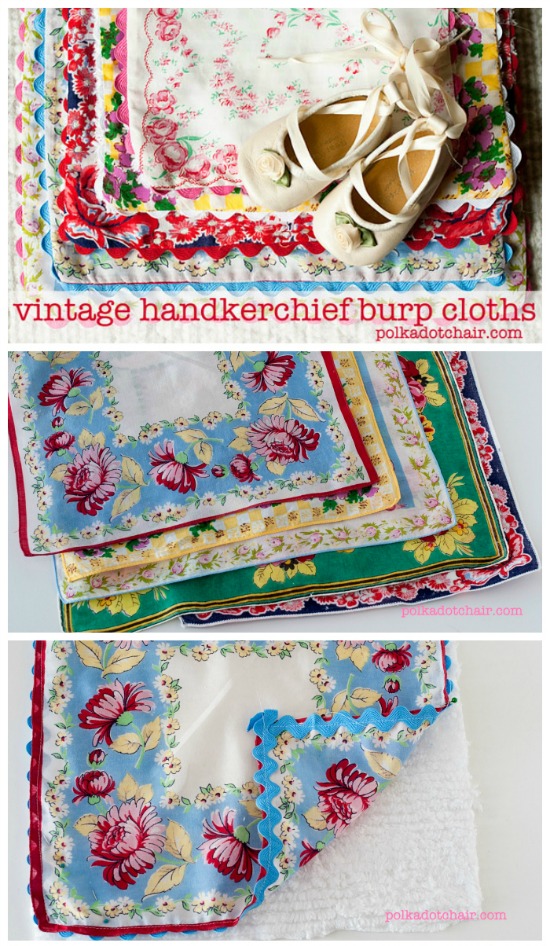 These vintage hankie burp cloths are so cute! Who wouldn't love to get these at as a gift! Tutorial at Polka Dot Chair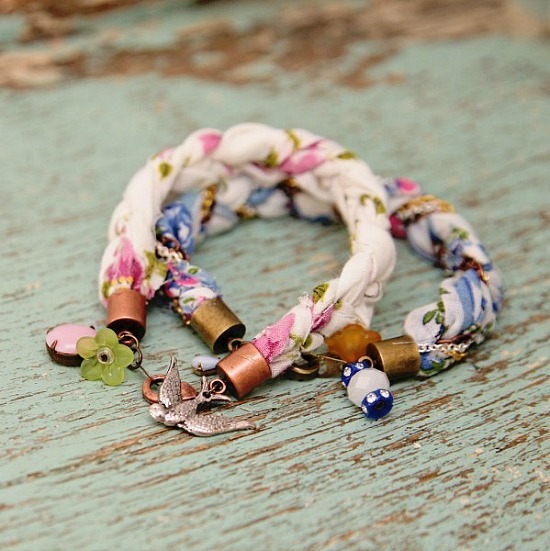 Another great gift would be these bracelets made from vintage handkerchiefs. Tutorial at My So Called Crafty Life
I love the idea of using different vintage hankies for a valance like these from Flamingo Toes. Go visit her and see all the windows she did with vintage handkerchiefs – so cute!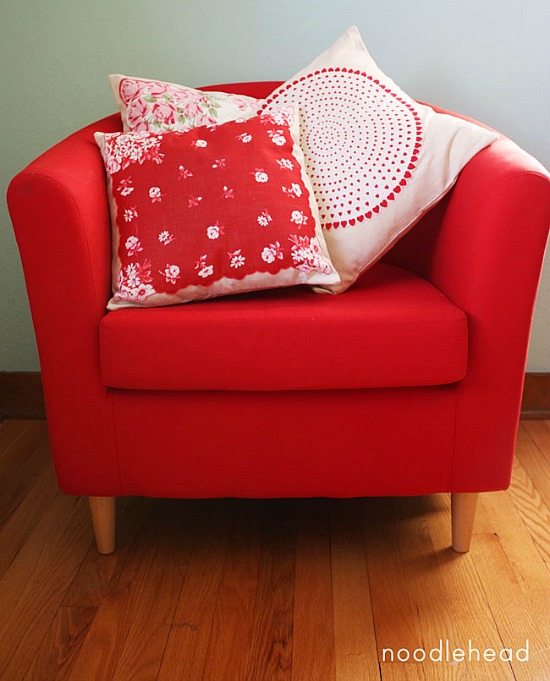 Making pillows out of vintage hankies is another good way to repurpose them. See the how to at Elsie Marley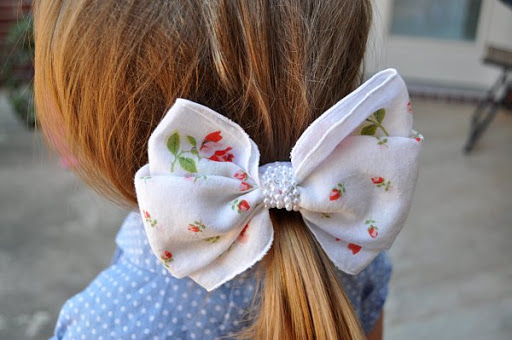 This cute hair bow is made from a vintage handkerchief. What a great way to repurpose vintage hankies! Tutorial at The Mother Huddle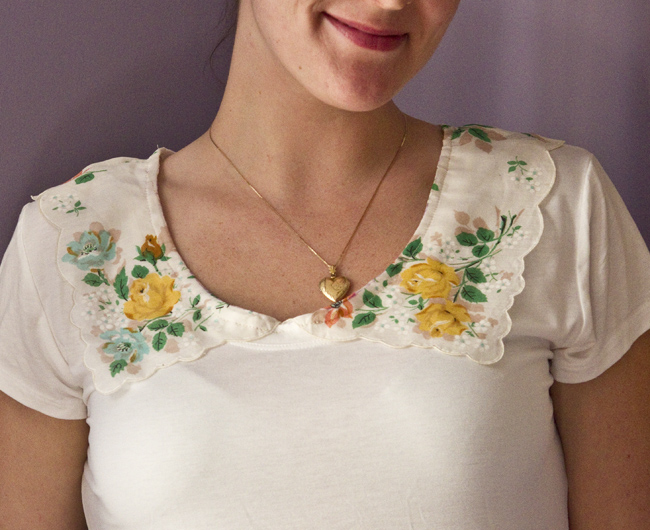 Love this idea of using a vintage hankie to make a collar! Tutorial at Black and White and Loved All Over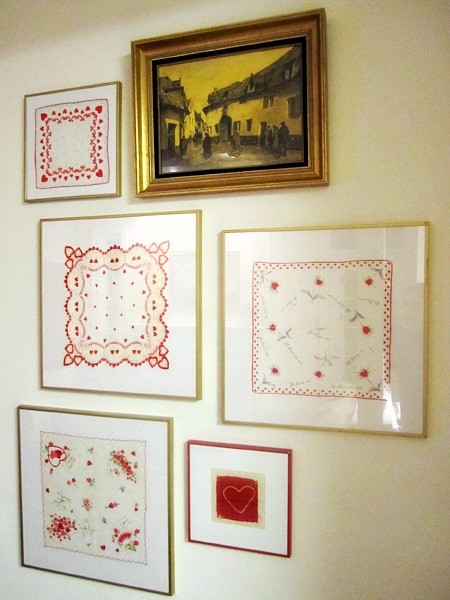 Of course you can frame vintage hankies to make your own unique wall art via Very Fond Of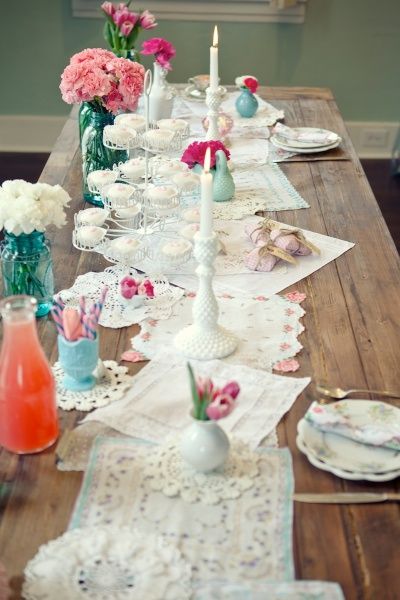 Isn't this table runner made from vintage napkins & doilies  just gorgeous! souce: The Brides Cafe  Love.It.
Do you collect vintage hankies?
You may also like: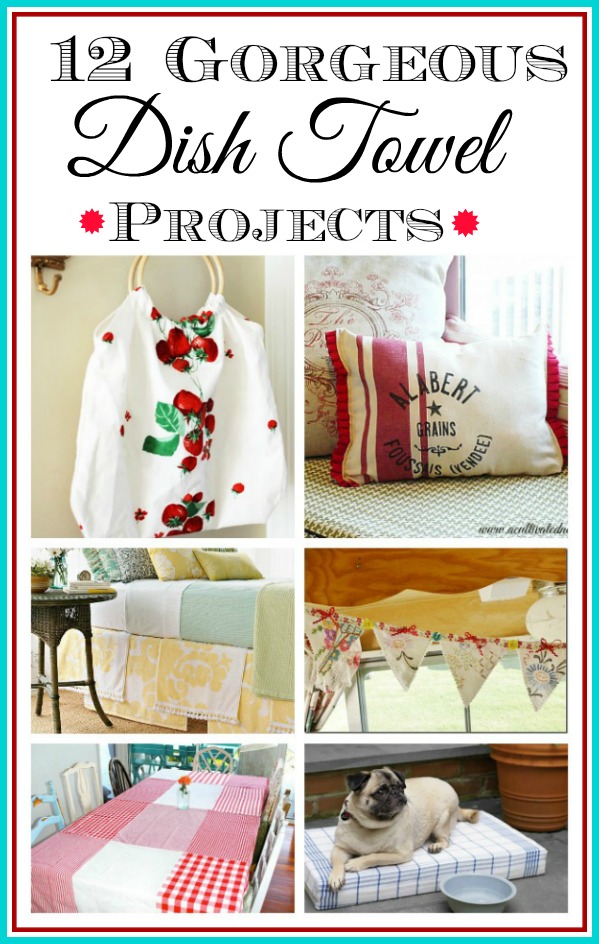 This is an original post from A Cultivated Nest.  If you are reading this anywhere other than A Cultivated Nest, this content has been stolen.