DIY Essential Oil Autumn Room Spray Recipes.
I love to make homemade room sprays! It's so fun to customize the scents, and of course I love knowing that I'm not spraying any weird chemicals into my home's air. If you've never made a DIY room spray before, it's super easy to do. To get you inspired, here are my 12 favorite DIY Fall Room Sprays with Essential Oils! Free printable labels are included!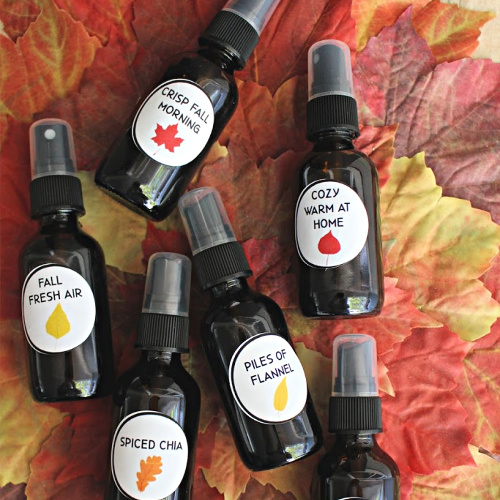 Disclosure: This post may contain affiliate links to Amazon and/or Etsy, which means that I may earn a small commission from some of the links in this post. Please see our Disclosure Page for more information.
These DIY fall room sprays also make wonderful gifts, especially housewarming gifts. After you make a few of them, just put them in a small gift box or a small gift basket with some cut paper filler to fill in the space. Add a pretty ribbon and you've have a wonderful DIY gift!
DIY Fall Room Sprays with Essential Oils
Materials
1 pinch of Epsom salt (this is necessary to keep the essential oils mixed with the water- you could substitute sea salt or Himalayan salt)
Distilled water
Essential oil blend (See below. I get my essential oils on Amazon– look for therapeutic grade oils.)
Small funnel
2 oz spray bottle
Avery 8293 label paper
Free printable labels (The ZIP file will automatically download to your computer's default download location. Here is how to extract files from a ZIP folder.)
Directions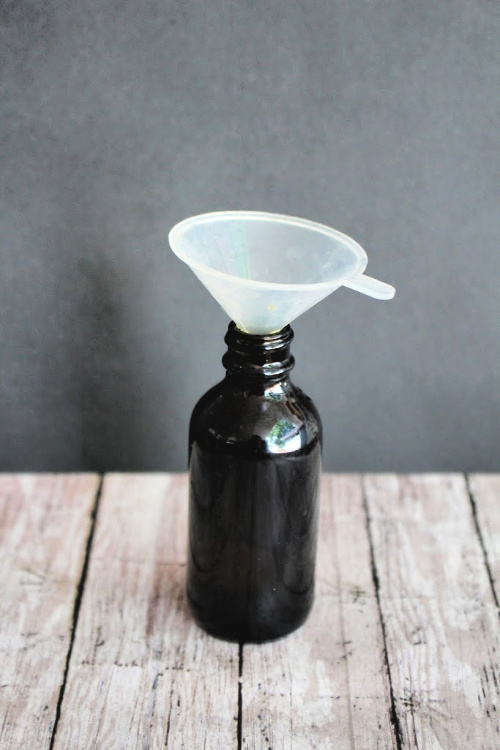 1. In your 2 ounce bottle, add the Epsom salt with the funnel.
2. Drop in your favorite essential oil blend from one of the recipes below. Shake the bottle to combine the salt and oils.
3. Fill the bottle with distilled, room temperature water. Shake again to combine.
4. Add your label!
To print the labels, download the free printable room spray labels from the link in the materials list above. Unzip and extract the files. Then go to the Avery website and upload the images into their free label printer. Follow the instructions there and the instructions that came with your Avery label paper to print your labels.
To Use
To use your DIY fall room sprays, simply shake the bottle to re-mix the ingredients, then spritz to scent the room. You'll need to spray more for bigger rooms. Try to aim for the air and not furniture/walls. Your DIY room sprays will stay good for about 1 year.
12 DIY Fall Room Sprays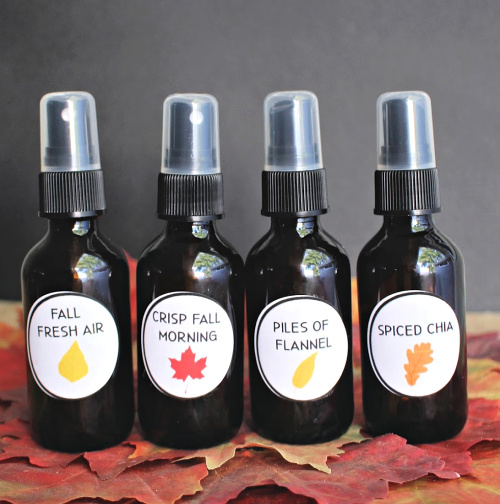 Apple Orchard
15 drops Frankincense
15 drops Copiaba
20 drops Douglass Fir
Autumn Air
18 drops Sweet Orange
18 drops Patchouli
4 drops Cinnamon
3 drops Clove
Cozy Warm At Home
20 drops Sweet Orange
15 drops Cinnamon
10 drops Clove
Crisp Fall Morning
18 drops Frankincense
18 drops Patchouli
9 drops Lavender
7 drops Rosemary
Crunching Leaves
25 drops Sweet Orange
5 drops Patchouli
5 drops Ginger
Fall Fresh Air
18 drops Frankincense
18 drops Bergamot
12 drops Sandalwood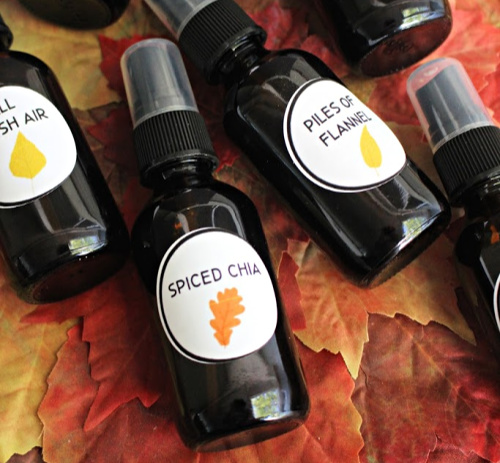 Fresh Fall Wreath
16 drops Cedar Wood
12 drops Grapefruit
8 drops Frankincense
4 drops Tea Tree
Piles of Flannel
20 drops Frankincense
14 drops Lavender
14 drops Sweet Orange
Snickerdoodle
15 drops Ginger
15 drops Cinnamon Bark
15 drops Clove
Spiced Chai
18 drops Cardamom
18 drops Cassia
12 drops Clove
Spiced Cider
20 drops Sweet Orange
10 drops Cloves
10 drops Nutmeg
Welcome Fall
20 drops Ginger
15 drops Cinnamon
10 drops Ylang Ylang
And of course, you don't have to make these DIY fall room sprays by following the recipes 100%. Feel free to use more or less drops of some oils, or to swap in/out different fragrances until you have a scent you love!
Have you ever made your own homemade room sprays? What scents did you make?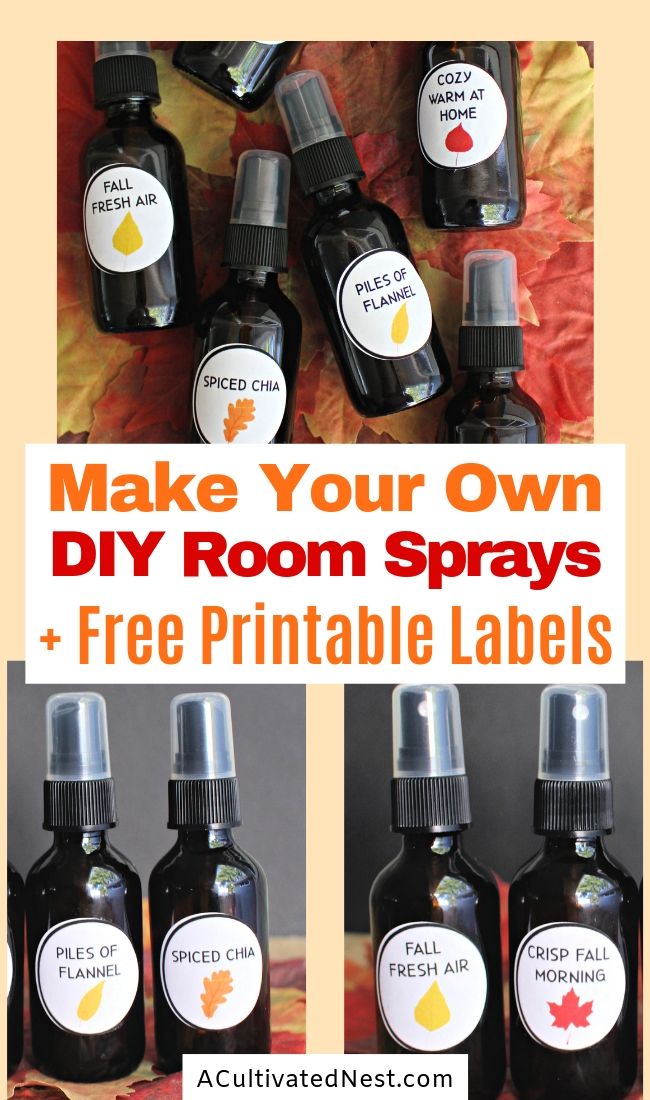 You might also be interested in: 15 Fabulous Fall and Holiday Diffuser Blends