It's never too early to start planning for Christmas, especially the financial aspects of Christmas! Even if you choose to go with only DIY gifts this year, Christmas will still cost you in materials. And if you're like most people and will be getting your presents from stores, then Christmas can get really expensive! But I was lucky enough to not have to pay anything out of pocket for Christmas last year, and I'm expecting to have the same experience this year! And it's all thanks to one rewards program- Perk! Here's How I Pay for Christmas with a Single Rewards Program!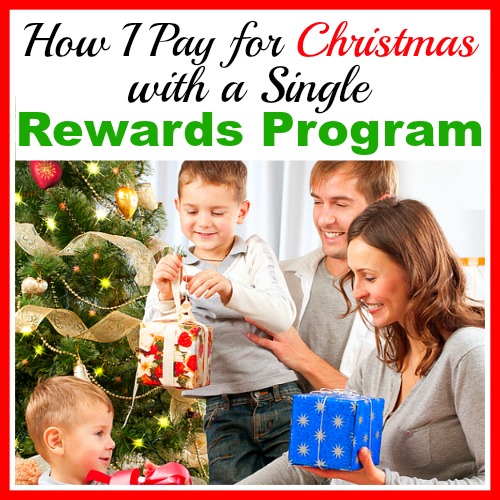 Disclosure: This post may contain affiliate links to Amazon and/or Etsy, which means that I may earn a small commission from some of the links in this post. Please see our Disclosure Page for more information.
While Perk isn't the only rewards program I use (I save hundreds on groceries with the iBotta app), it is the main program that I'm using right now to fill my Christmas sinking fund. What I like about it is how many things you can cash out for, and how easy it is to earn! It's essentially a passive income source in the form of a website and apps!
Pay for Christmas with a Single Rewards Program
Update: As of November 1st 2019, Perk has announced it is shutting down, effective December 1st 2019. If you're reading this before then, that means you have until November 20th to earn and redeem your final Perk Points or they'll be lost. If you're looking for a different way to earn money with your smartphone, I'd suggest checking out our post on iBotta!
What is Perk?
Before I get into the details of how you can use Perk to save for your Christmas presents too, let's take a quick second to figure out what Perk is exactly! Unlike other rewards programs, Perk isn't just one thing. Perk is a bunch of different apps and a website, all with a variety of features. With the Perk website and family of apps you can make money watching trailers, doing surveys, shopping online, watching TV, unlocking your phone, and more! For those familiar with Swagbucks, it's kind of like that, but with even more ways to earn!
Perk TV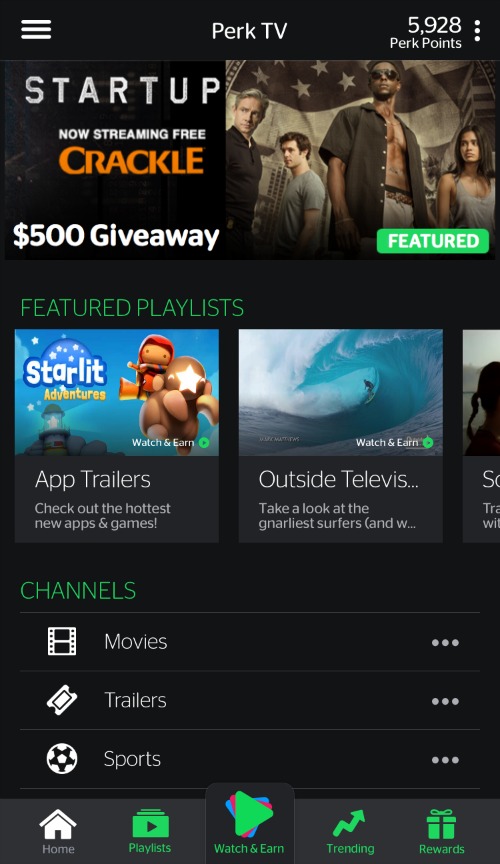 Perk TV is one of my favorite ways to make my money with Perk to pay for Christmas. Perk TV is available through the website, but I mainly use the Perk TV app. It can run on iOS (seen above) or Android devices, both on smartphones and tablets. I primarily use the app on my Kindle Fire. All you have to do is install the app, open it up, then choose what category to view. Then click on a video and Perk will play it, then it'll automatically move on to the next one. You get 1 or more points for completing each video, and unlike with Swagbucks TV, there's no limit on how many points you can earn with the app per day.
I usually like to have the app run while I'm cooking. It's kind of the modern version of having a TV in your kitchen. I usually like to watch the "Movie Trailers" category. I often say that it's only because of watching Perk that I know what movies are coming out!
Other Perk Apps
Perk also has a bunch of other apps, including Perk Screen (get points for unlocking your phone), Word Search (play a word search game), Jetpack Journey (a mobile game with a panda) and others. They also recently acquired Viggle, which gives you points for watching TV or for watching shows on your favorite streaming networks like Netflix, Hulu, and Amazon Instant Video! The apps give you a lot of different ways to earn points!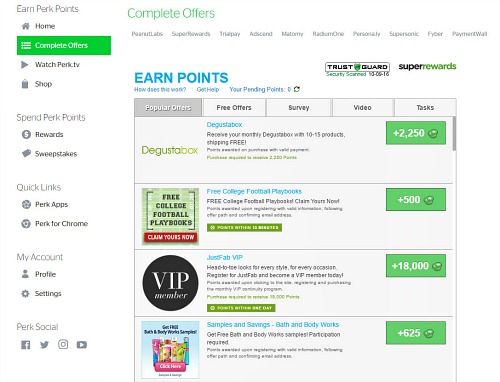 Offers/Surveys
Another way you can earn money with Perk to pay for Christmas is with offers and surveys. They surveys are fun and easy, and I find them to be a good way to make money while waiting for things! The offers can also be a pretty good way to make a bunch of extra points if you like to sign up for free samples or free website trials!
Shop-and-Earn
Perk also has a shop-and-earn program available through its website. It includes tons of online stores like Macy's, QVC, Avon, Burpee Gardening, Walmart, Target, and dozens of others. It's one of the most varied shop-and-earn programs I've come across! If you use the Chrome browser, you can get the Perk for Chrome extension to automatically earn points while shopping (so you don't have to remember to go through the site).
Perk Rewards
You can cash out your Perk Points for dozens of different gift cards! Since I pretty much shop exclusively on Amazon for Christmas these days, I always cash out for Amazon gift cards so that I'll be able to pay for Christmas when it comes around. But Perk also offers gift cards for eBay, Barnes and Noble, Babies "R" Us, Best Buy, Build-A-Bear Workshop, GameStop, JCPenny, Kmart, Petco, Target, and Toys "R" Us, plus a bunch of other stores, restaurants, and clothing retailers. It doesn't matter if you're buying presents for kids, adults, or pets, Perk has a gift card you can use to get your gifts for free! You can also cash out for PayPal money.
So as you can see, Perk provides a lot of easy and fun ways for you to make money for Christmas! And of course, if you wanted to, you could instead put your Perk points toward paying for groceries, utilities, your kids' school clothes, your pet's food, etc. From what I've seen from using Perk's various ways to make money, each month you can earn between $25-$250 with Perk! How much you make depends on how much you use each of the apps, whether you do the surveys/offers, and whether you use the shop-and-earn program. If you just want to use only Perk TV, you'll probably make between $25-75 a month (the more you watch it, the more you make), which is still a good amount of money to put toward your Christmas budget! So reduce your Christmas stress this year, and use Perk to make money for Christmas!
Has a rewards program ever helped you pay for Christmas?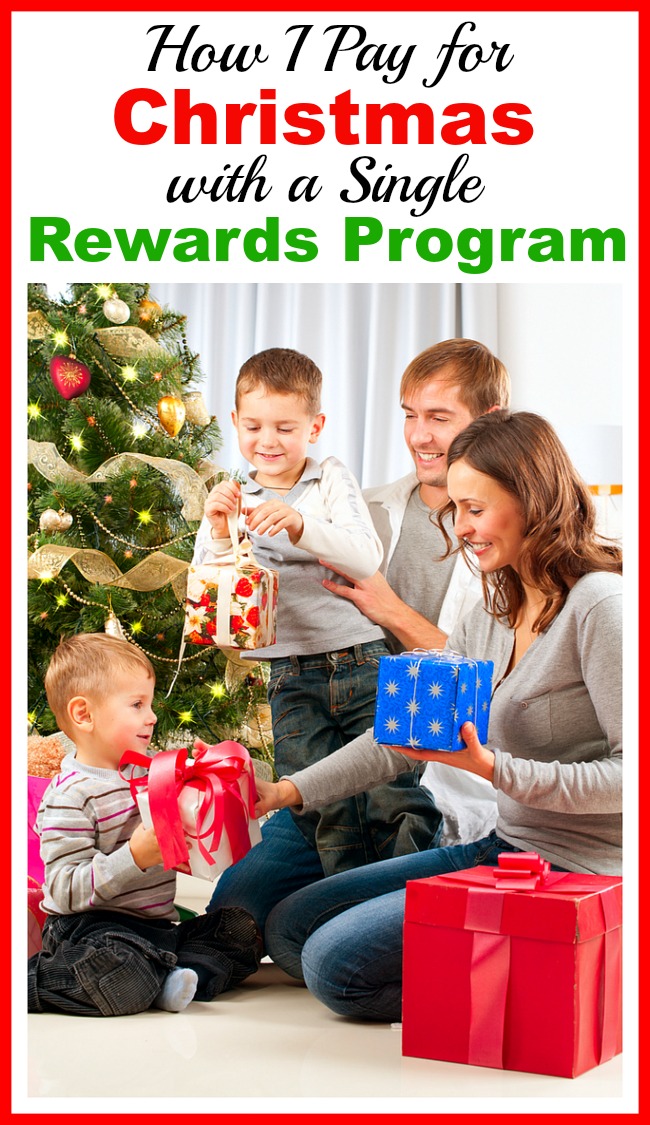 This post contains referral links to Perk and Swagbucks. Please see our Disclosure Page for more information.
You might also be interested in: