Deciding to homeschool your children is a big decision, one you may have made before they were ever born, as they get ready to enter school age, or after several years of being in the public or private school system. One of the common objections to homeschooling is the cost. While there are many fantastic curriculums out there that are available for purchase, you can in fact, do it for free or very nearly free! Check out these 5 Ways to Homeschool for Free! This applies to homeshcooling children of all ages!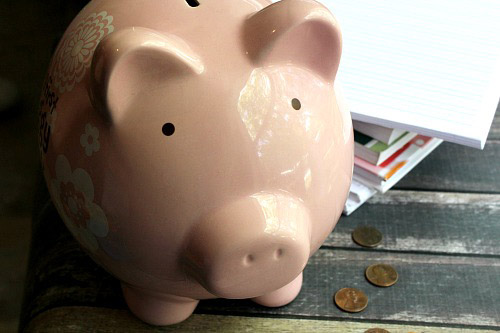 Disclosure: This post may contain affiliate links to Amazon and/or Etsy, which means that I may earn a small commission from some of the links in this post. Please see our Disclosure Page for more information.
While it is nice to have, a dedicated school room is not necessary for homeschooling. A kitchen table or clean desk are enough, and will help reduce your upfront homeschooling costs!
5 Ways to Homeschool for Free
The Library- Your library for sure is an obvious resource for books to aid you in homeschooling your child, but you might be surprised to find that you can also check out DVDs, CDs, photographs, games, and even resources such as microscopes, art, and other items for free. The library is one of your very best free homeschooling resources! You and your child can also join book clubs, take classes like those for computer skills, use meeting rooms, and attend lectures.
Homeschool websites- There are an enormous amount of of websites that offer free curriculums from preschool through high school. Head to Pinterest or Google and you can find printables, ideas, and resources for just about every subject and any theme that you want to cover! You can find free printable planners, worksheets, and also teaching tips from veteran homeschool moms. While internet service is not free, most of us have it in our homes already, so I am not counting it as an expense.
Online learning- Most public school systems offer an at home virtual curriculum that follows public school guidelines. You will be provided with physical curriculum items as well as computer classes, and occasional video and phone check-ins with a real teacher. This is at no cost to you as it is funded by the local school system and your tax dollars. The drawback is that it is exactly like public school at home, so it defeats the purpose of most reasons for homeschooling. But still, it is a great option for many. K12 is a very popular option for virtual school.
Public charter schools- If you have a public charter school available in your area, it gives you another way to homeschool for free. Charter Schools that offer homeschool as an option will reimburse you for materials and some activities. You will generally need to get approval in advance from a select list, but can request that a particular vendor be added to the list. Again, like virtual learning, homeschooling via charter school means that you have to answer to and follow their guidelines. So you have to weigh your options.
Create your own curriculum- You can create your own curriculum based on a favorite book or topic of study. Love Little House on the Prairie? Center your own study around it by using it as a read-aloud or for independent reading. For language arts you can pull vocabulary words from the book to define and use as spelling words, have them copy a page from the book to practice handwriting, and use passages from the book to work on identifying parts of speech. Create activities based on some of the things they did in the book to cover history and teach life skills. Add in appropriate math worksheets as well as real life applications to round out your teaching. The benefit of this method is you get to teach your children exactly what you want them to learn, in the way you want them to learn it, without having to purchase any external curriculum materials (unless you want to). This makes it a great way to homeschool for free!
Using one or a combination of the methods above will help make your homeschool dream come true at little to no cost. You will of course need to purchase items like writing paper, pencils, erasers, etc. No matter what method you choose, it is important to know your state guidelines and requirements for homeschooling. You can find those HERE before choosing your curriculum.
Do you have any experience with homeschooling?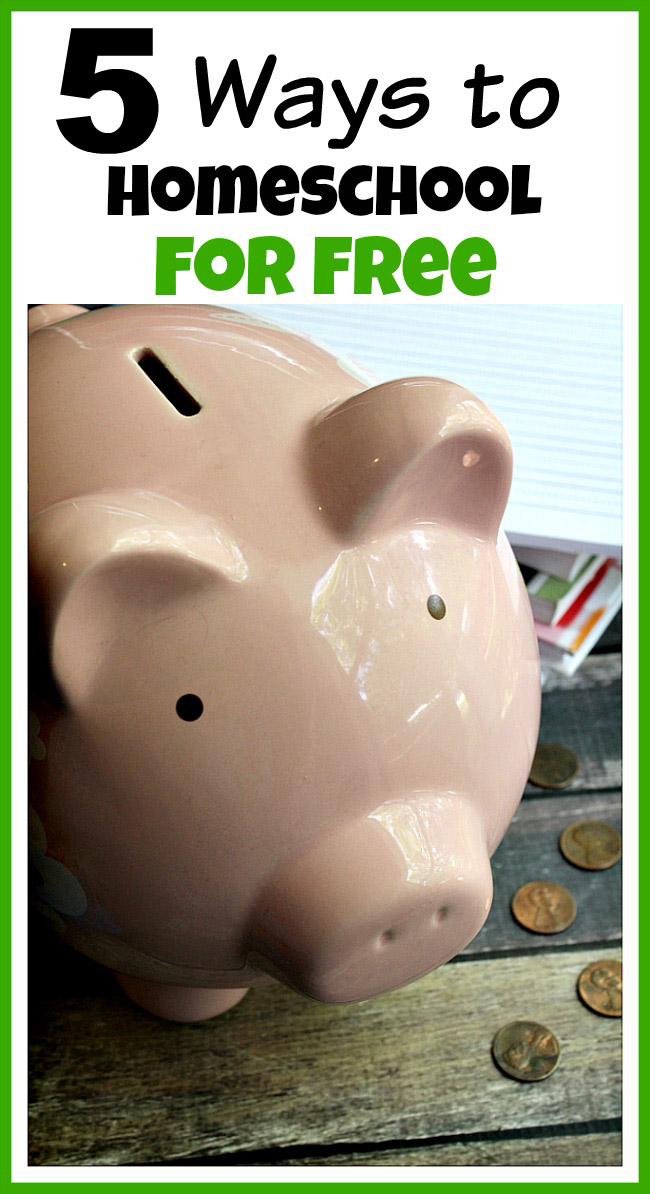 About Jody: I am a Florida girl through and through living the semi-country, small town life.  I am making my way through it with my amazing hubby, 2 beautiful kids, 2 of the best Dachshunds to ever walk the face of the earth, massive amounts of coffee and a whole lot of Jesus. I homeschool, craft, cook, scrapbook, garden, raid the thrift shops, snap 1,000's of photos, and read when I can grab a spare minute (which is rare). You can find me blogging at Simply Southern Sunshine.
You might also be interested in: