How to Use the Cash Envelope System to Budget.
The cash envelope system of budgeting is an amazing tool for keeping you accountable and on track with your budget! Even if it seems a little bit old school! Although this way to budget has been around for a while, you may not really be familiar with how it works. So here's an easy to understand guide that breaks it down for you. Also, this system is so effective that using the cash envelope system of budgeting is recommended by Dave Ramsey! Here's a good explanation of Dave Ramsey's 7 Baby Steps if you want a quick start guide to his system. The link to free cash envelope templates is at the end of this post.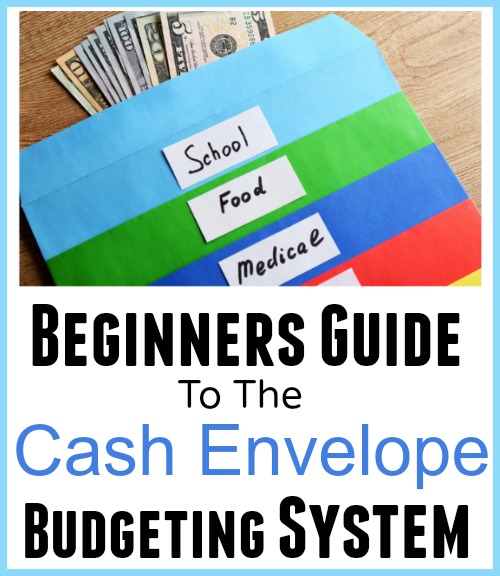 Disclosure: This post may contain affiliate links to Amazon and/or Etsy, which means that I may earn a small commission from some of the links in this post. Please see our Disclosure Page for more information.
In the past, I've used it just for a few areas of our budget (groceries, grooming and clothing) and then slacked off. As a result, my spending, especially what I spent on groceries, got out of hand! I was using my debit card but it's just not the same as using the envelope system (at least for me). I would always know subconsciously that I really had more to spend than my allotted amount if I found a "deal". I found "deals" every time I went grocery shopping LOL! 
Cash Envelope System of Budgeting- A Beginners Guide
What Is The Cash Envelope System of Budgeting:
Basically, what you do is create a spending envelope of cash for your budgeted categories.
You create a budget

Decide on your envelope categories and divide your money accordingly
You fill your envelopes
You spend the money in the envelopes and when it's gone it's gone.
Money leftover in an envelope can go into savings, roll over in the envelope, or go to your debt snowball
Start all over again with the next pay period
For example, if you are budgeting  $100 a week for groceries. You would put $100 in cash into your grocery envelope for that week and when that's gone – it's gone. That's all you can spend because that's all the cash you have. Also, if you only spend $60 then that leftover $40 could go into next week's grocery envelope, you could put it in savings or you could use it to pay off a bill.
If you're paid once a month, you would withdraw the monthly cost of all your envelope categories and if you're paid twice a month, you would withdraw half of your monthly budgeted amount each time you're paid.
It may take a while to get your envelopes set up correctly. So don't be discourage if you go under or over the first few times.
Remember – don't ever take all your envelopes out with you at one time. Be safe and only take the ones that you will be using.
You can use plain white envelopes, ziploc bags or I have a free template that you can use to make some fun one. You can also buy wallets set up for the envelope system here on Amazon
How to set up your envelopes:
Only you can decide what categories to use envelopes for. Obviously expenses like your mortgage or car payment etc. would not be put in envelopes. Not every budget category is suited to this system. Some categories you'll want to pay on line or with a check. I would suggest having a miscellaneous envelope for little unexpected things that pop up. Groceries is definitely a good one to use this system on. As well as dining out!
Envelope Category Examples
Some people like to have a gas envelope. Some people don't want the hassle of going in to pay for fuel, they want to pay at the pump. Someone might spend a lot on cosmetics and want to control their spending in that area. An envelope with a budgeted amount for that category would be a good idea. Me – I hardly wear makeup so I spend close to nothing on it. That's not a category I need to control.
On the other hand, I have added Books to my envelope system because I could go crazy (and often have) in a bookstore.  Even though we utilize our library AND we buy books at the thriftstore, we still spend waaaay too much money on books.
I've also given myself a Thrifting envelope. Because honestly, I have a very nice Goodwill  about 10 minutes from my house and I could buy something there every time I go! Whether I really need it or not! Little dribs and drabs of money, here and there, they all add up in the end. So I've given myself a small budget to buy totally useless but pretty things. This does not include some major pieces of furniture I'm looking for which is in another budget category and might or might not be purchased at a thriftstore.
I've also added a Dining Out envelope. We try not to eat out alot, but we were getting into the habit of having lunch out every Saturday along with breakfast out during the week and an occasionally dinner out also. That's just too much money going out of our budget for that in light of the fact that we have a daughter starting college this year plus we just had to have a new furnace/ac unit installed PLUS all the other things we want to do – on one income.
Give it a try.  Start with one category and see how it goes. It may take a few months to tweak your budget and get the right amount for each category. So don't become discouraged if it doesn't work for you right away.
I think using the envelope system lets you really comprehend how much money you really really have versus some abstract or general idea of how much you have to spend.
More Resources: Cash Envelope Template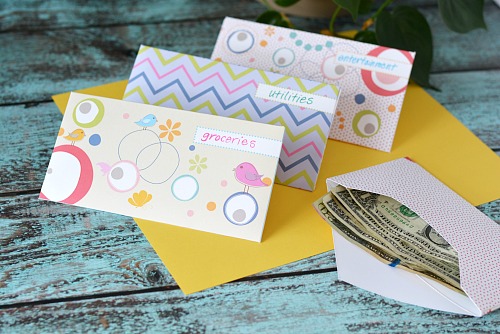 I now have my own cute envelope designs available as free printables! Download and print one of the pretty templates and follow my tutorial to make your own envelope system envelopes!
For additional information visit these linked sites:
Dave Ramsey Envelope System
Simple Mom – Envelope System – great post about how she manages it
Mvelopes – an electronic version of the envelope system for those that don't want to carry cash. I've never used but have heard alot of good things about it.
iPhone apps for virtual envelopes – just search envelope system – there are quite a few out there
Do you use the cash envelope system of budgeting already?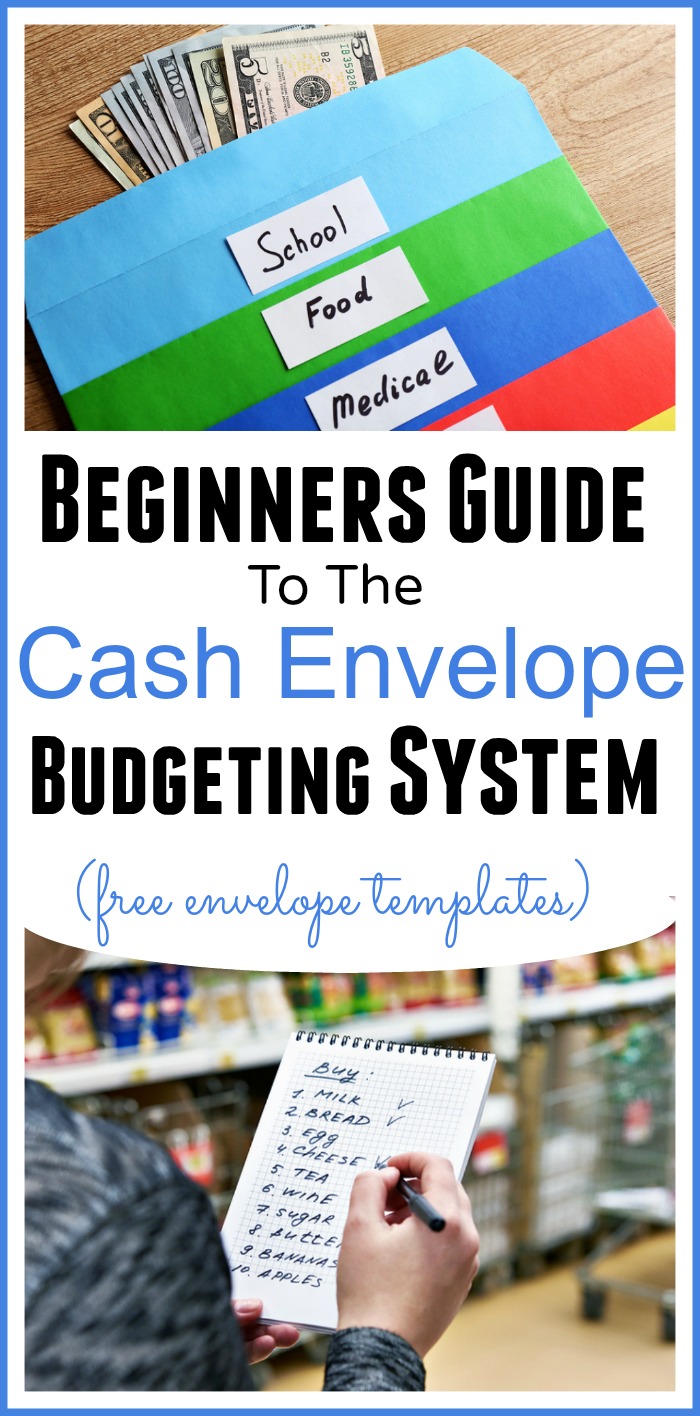 You may also be interested in: How to Make a Budget Binder