I love a good cup of coffee! While a plain home coffee machine brewed cup will work just fine, my favorite coffee is definitely the fancy flavored kinds you get at coffee shops! But while I like how they taste, I often don't like those coffee shop prices! And sometimes I just don't feel like traveling out of my way to go get an expensive store-brewed cup. Luckily, you can easily make your own delicious flavored coffee at home! Take a look at these 10 Fabulous Coffee Recipes, including both iced and hot coffees!
While a Keurig does a good job of making flavored coffee really fast, I still love stovetop coffee recipes! They take a bit more time, but sometimes you just want the extra flavor that comes from mixing a bunch of fresh ingredients together!
10 Fabulous Coffee Recipes
1. Skinny Caramel Frappuccino
Disclosure: This post may contain affiliate links to Amazon and/or Etsy, which means that I may earn a small commission from some of the links in this post. Please see our Disclosure Page for more information.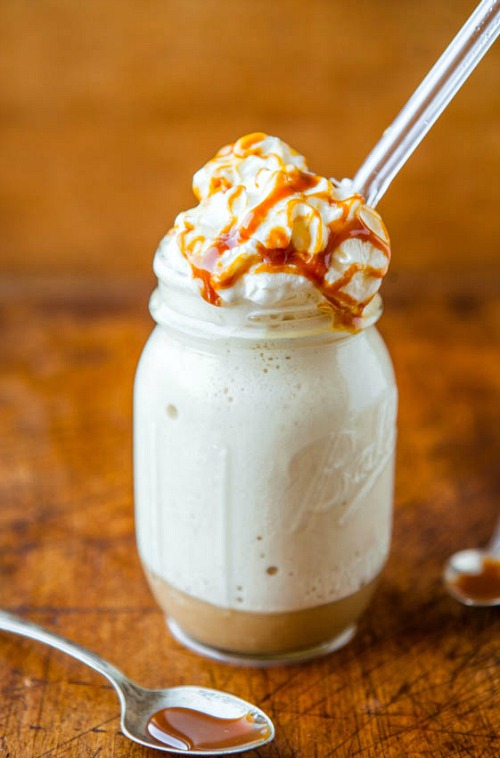 If you're looking for a decadent iced coffee without a lot of calories, you have to try Averie Cooks' skinny caramel frappucino!
2. White Chocolate Latte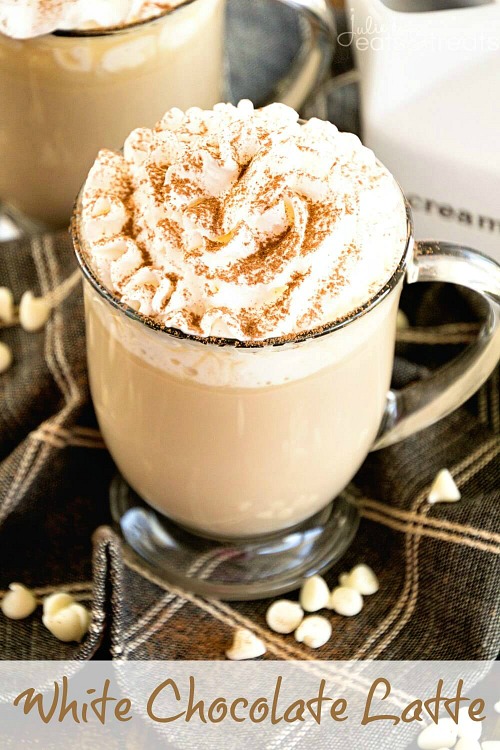 Sometimes you just want a chocolatey drink that's not hot chocolate. That's when you should make something like Julie's Eats and Treats' white chocolate latte!
3. Crock-Pot Vanilla Latte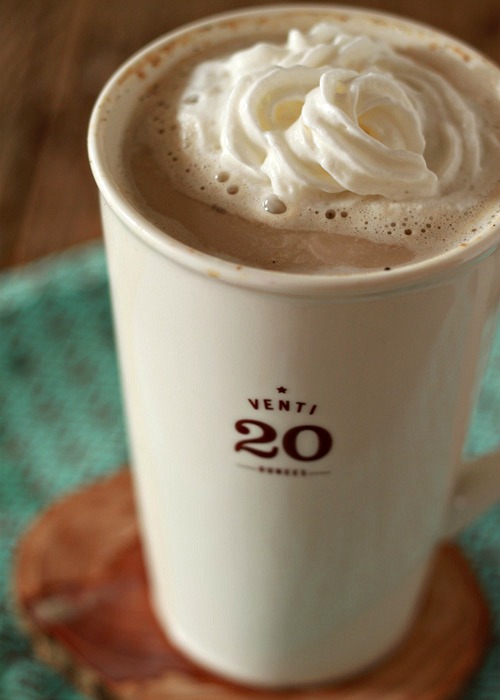 Crock-Pots are so handy, you can even use them to make coffee recipes! Easily make your own homemade coffee in the Crock-Pot by following Kitchen Treaty's recipe for this Crock-Pot vanilla latte!
4. Homemade Blended Iced Coffee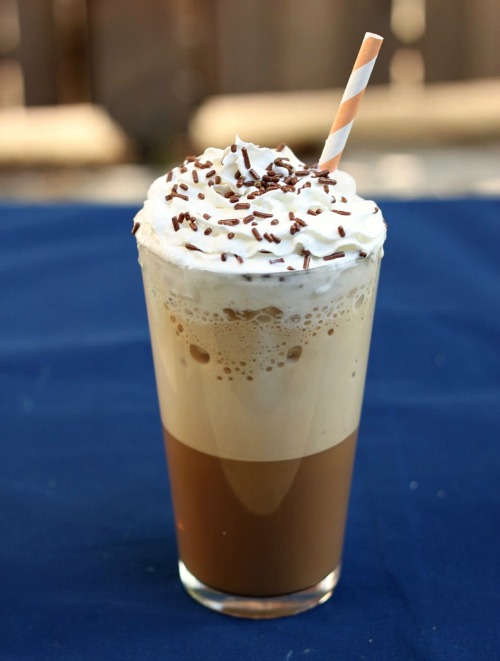 This coffee looks like the perfect cool summer drink! Follow 52 Kitchen Adventures' recipe to make your own blended iced coffee!
5. Copycat Strawberries and Creme Frappuccino
Isn't this drink pretty with the pink and white colors? Whip up your own strawberries and creme frappuccino by following Passion for Savings' recipe!
6. Italian Coffee (Bicerin)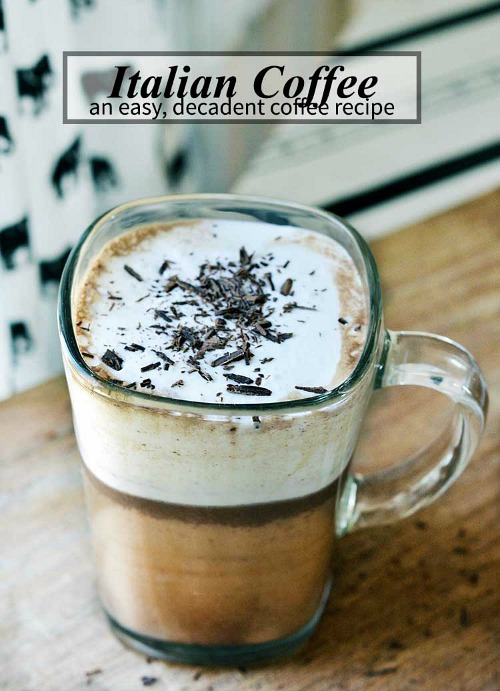 This looks so delicious! If you've never had Italian coffee (AKA Bicerin) before, then you have to follow Nellie Bellie's recipe!
7. Mocha Cookie Frozen Coffee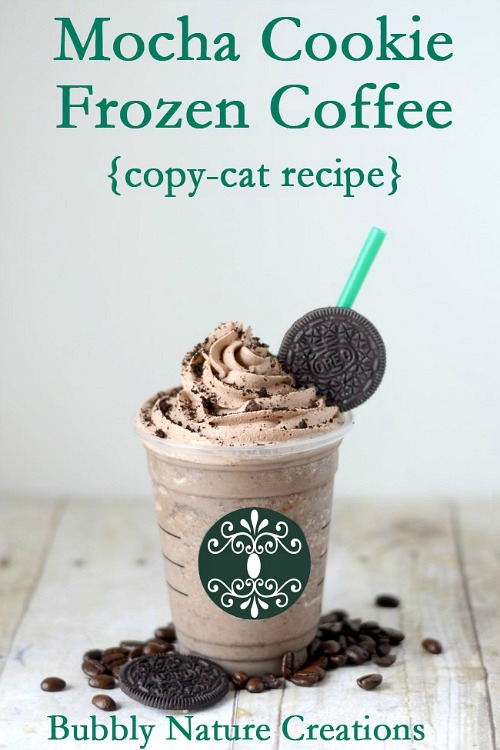 There's no need to go to the coffee shop when you can make a delicious coffee like this at home! Check out how Sprinkle Some Fun made this yummy mocha cookie frozen coffee!
8. Nutella Hazelnut Coffee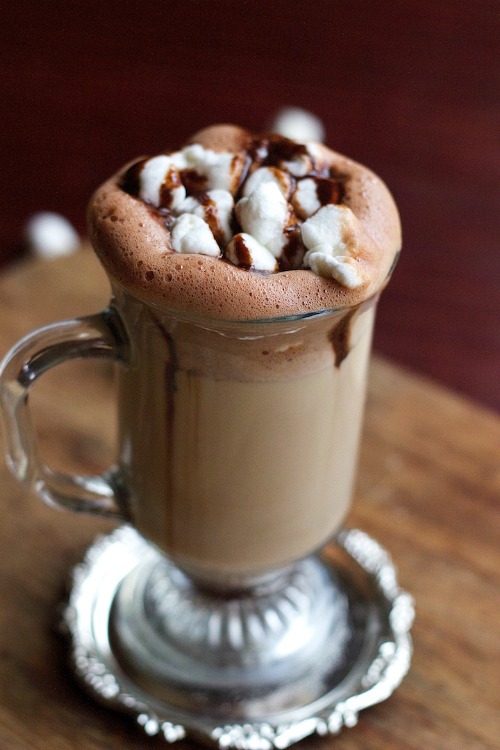 Everything's better with Nutella in it, coffee included! Get your Nutella fix by whipping up Feed your Tempations' Nutella hazelnut coffee!
9. Thin Mint Latte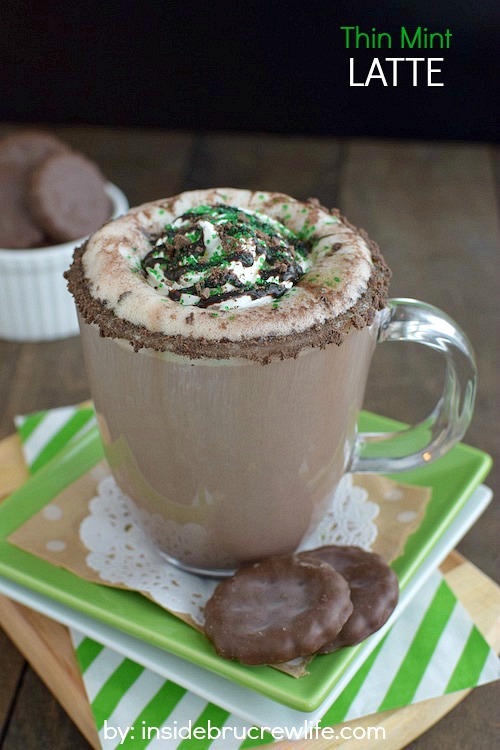 Can't get enough of Thin Mints? Then you have to make Inside Bru Crew Life's Thin Mint latte!
10. Fresh Mint Iced Coffee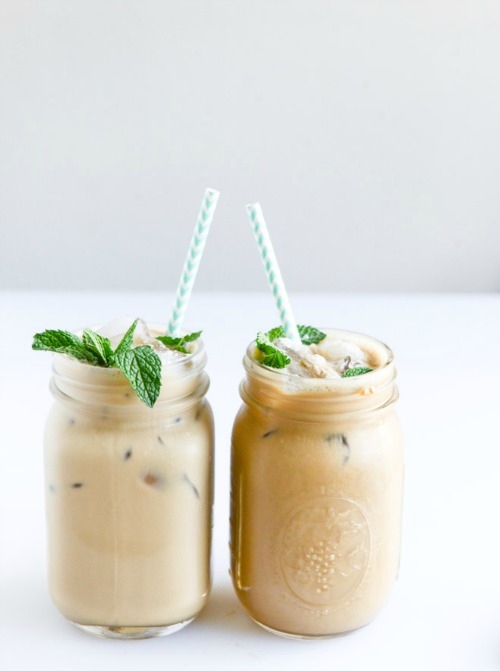 This iced coffee looks so refreshing! How Sweet It Is explains how to make your own pretty and delicious fresh mint iced coffee!
Have you ever made a fancy homemade coffee?
This post contains an affiliate link to Amazon. Please see our Disclosure Page for more information.
You may also be interested in: