How to Save Money Each Month.
There are plenty of ways to to save money each month that are practical and that anyone can do if they set their mind to it. I thought I'd share some money saving tips that my family uses all the time to live within our means. Here are my favorite Money Saving Tips You Can Use Every Month!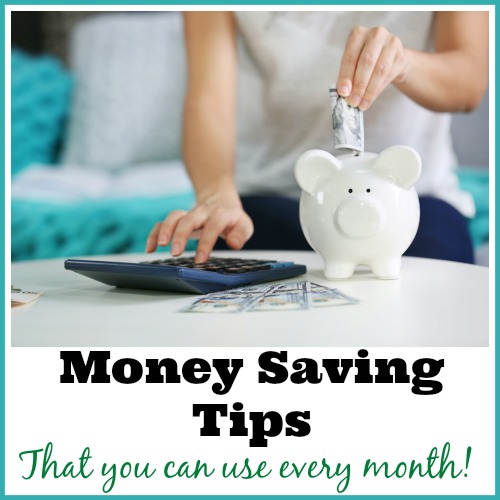 Disclosure: This post may contain affiliate links to Amazon and/or Etsy, which means that I may earn a small commission from some of the links in this post. Please see our Disclosure Page for more information.
No matter what your income level, I'm sure everyone can benefit from these tips that help you stretch your income! They're really not hard to do, and if you stick with them for a little while, they'll quickly become habits!
10 Money Saving Tips You Can Use Every Month
1.  Enjoy being at home and stay home! 
You don't have to go somewhere to have a good time. Make staying home something you and your family enjoy doing. For example, have a movie night with the kids and/or a date night with your husband at home. We have movie night every Friday night. We stream a movie from Amazon or Netflix. Sometimes we get a free movie from the library or rent one from Redbox. We eat on TV trays (we always eat dinner together in the dining room every night so this makes it "different") and I always make something that goes with fries or I make pizza – you know, fun finger food! When my daughter was little we'd have game night and we still do that occasionally. Invite friends over for a potluck so you don't have to meet at a restaurant. Staying home = no spending (or at least spending waaay less). Try to have your "errand days" and your "at home days".
2. Stay on top of new technology to help you save money.
There's always something new coming out techno wise. For example, before I go to Target, CVS, Walgreens or grocery shopping, I check various money saving/coupon blogs ( I like Southern Savers). They will tell you what good deals are available at your grocery store, what coupons to use, and you will even be able to print out many coupons or load them onto a store loyalty card. Then there are all the different grocery store apps that you can use to save money like Ibotta, Checkout51, and Receipt Hog. Check those out!
3. Use it up or make do.
That includes food! I've really been trying to make sure that I either freeze my leftovers or use them up so I don't have any waste. Here are 5 ways I reduce food waste. In general, try to be resourceful! We try to repair or think outside the box if something is broken or if we need something. That way we don't necessarily have to run out and buy something. Also… this is a big one… sometimes you find you can just do without! Or at the very least do without until you can save up the cash.
4. Make a meal plan.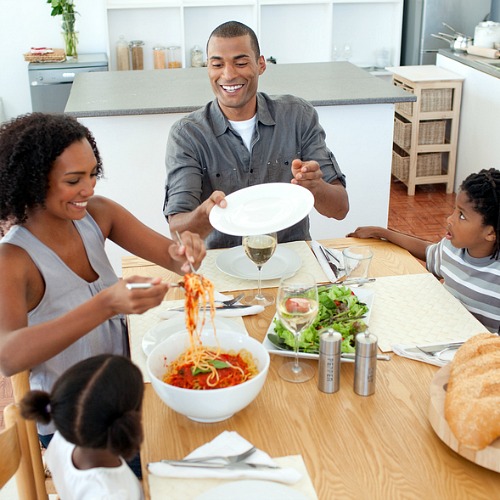 Planning your meals really is a money saver and in the long run a time saver. You don't have wonder what to eat, you're not as tempted to go out to eat, and you can buy what's on sale and plan your meals around that or your pantry. Even just knowing what protein you're going to cook is helpful. You can do as little as week at a time. Remember to look at your scheduled activities as a family when planning your menus. Here's my free printable menu planner to help you with this! And if you really want to organize your family's meals, check out our printable recipe binder!
5. If you want to eat out, go out for lunch or go when kids eat free.
The portions at lunch are smaller which is good for your health and the prices are smaller too. Definitely order water instead of a soda, it's better for you and will save you money. Alcohol and drinks in general are a profit maker for restaurants. Check online (Facebook especially) for coupons. Lots of restaurants have rewards programs now so check the site of the restaurant you want to go to. There are often coupons for restaurants in those coupon mail packs or in the Sunday paper. Also check out Restaurant.com. They often have coupon codes where you can get a $25 gift certificate for $5-10 (but always read all the fine print as some restrictions apply).
6. Maintain your home, car, appliances, clothes, etc.
Doing preventive maintenance will save you huge repair bills in the future. Little things like removing the lint from your dyer vent, clearing out your gutters, taking care of a small faucet leak before it turns into a larger one, changing your oil and air filters on your car when needed, and getting your tuneups will help you avoid larger bills. If you are preparing for a large car bill in the future, a fun way to save for it is with our printable car savings tracker! And you can save for home related expenses with our printable house savings tracker!
7. Use half the amount of lotions, dish soap, laundry detergent, shampoo, conditioner, toothpaste.
I always try half the amount and then I up it incrementally until I'm happy. You'll be surprised at how effective the lesser amounts will be. Look inside the cup that comes with your laundry detergent – you'll be surprised by where the line is. It's never to the top of the cap!
8. Don't buy it if you can't afford it!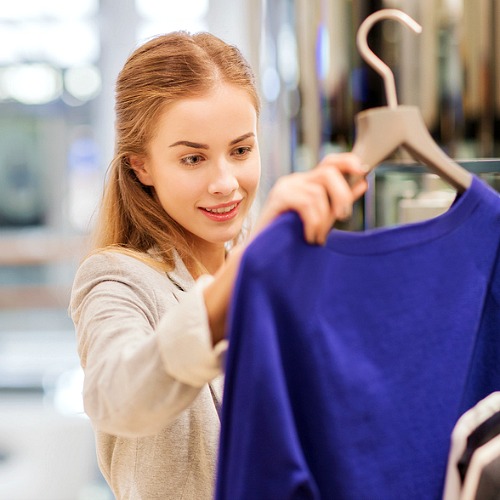 Sounds like a no-brainer, but how many times have you bought something on credit and not paid off the amount. Zero percent interest isn't a good deal if you are not going to pay it off before interest accrues, and the stores know that most of the time you won't (which is why they offer it). The fun of getting that big screen TV on a credit card fades once you get the bill! Wait until you have the cash. People used to always wait and save up… it can be done!
9. Make a holiday budget and stick to it.
Christmas comes at the same time every year. It shouldn't be a surprise expense to anyone! It's never too early to start thinking about gifts. Give something you made (people usually love home baked goods), give your time, make a DIY gift, or give something small but indulgent (a really good bottle of olive oil if they cook, a small jar of really good honey, a bag of really good coffee, a bar of handmade soap… you get the idea). Shop the sales all year long for Christmas presents. We have tons of recipes for homemade body scrubs, lip scrubs, body butters, bath bombs and bath salts on this blog. Check out our homemade beauty products for some great gift ideas! This is how I make some extra money for Christmas presents without leaving my home –  maybe it will help you too!
10. Focus on all that you have!
There will always be people that are richer than you… there are also people that have less than you have. Focus on appreciating what you have and don't let advertisers, blogs, Instagram, magazines or TV shows influence you into buying things you can't afford, and most likely don't really need anyway! You are not what you own or don't own!
What money saving tips can you share?
Here are more resources to help you save money!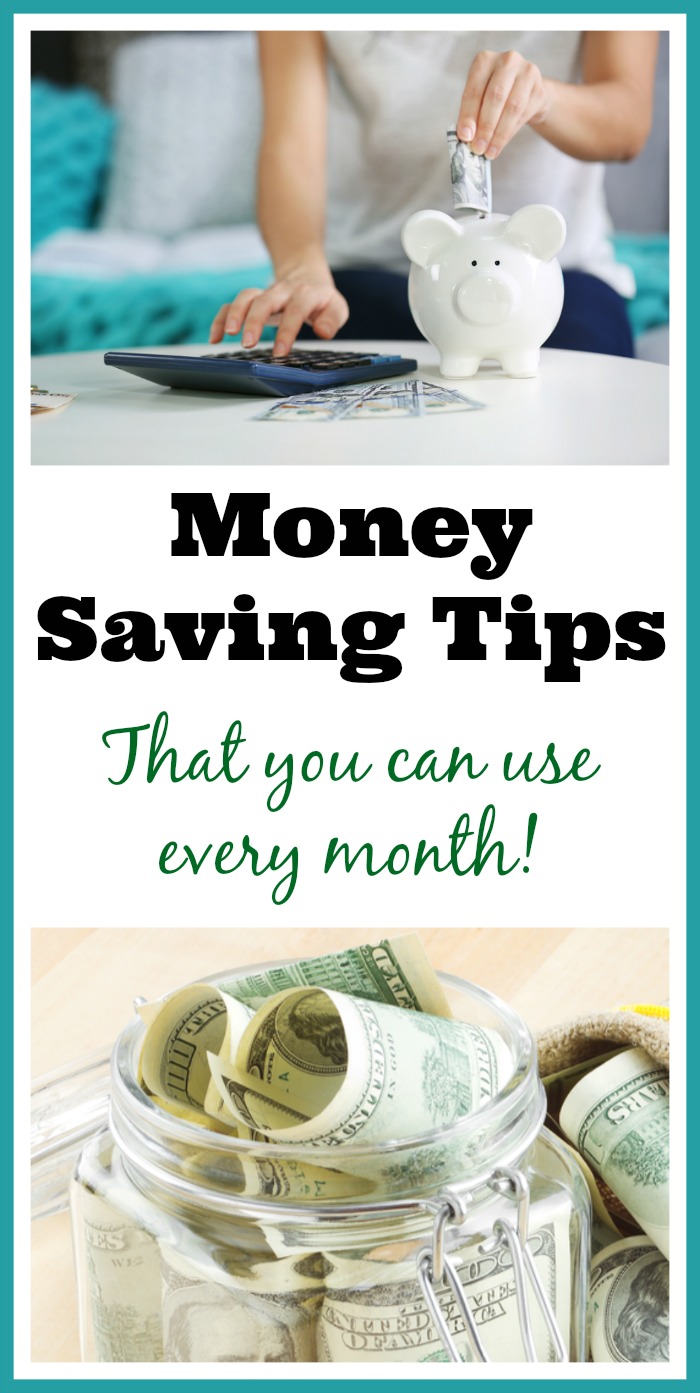 You might also be interested in: 100 Tips to Help You Live Within Your Means