Homemade Lemon Raspberry Body Scrub.
I'm so glad it's spring now, so fresh fruit and berries are coming back in season! I've always been a berry fan, so you can bet I've been using berries in pretty much everything lately (you should try my strawberries and cream smoothie and my homemade blueberry muffins). But berries aren't just for cooking with- they can also be used to make some luxurious homemade body scrubs! For a fresh way to exfoliate your skin and get ready for summer, you have to make my DIY Lemon Raspberry Sugar Scrub!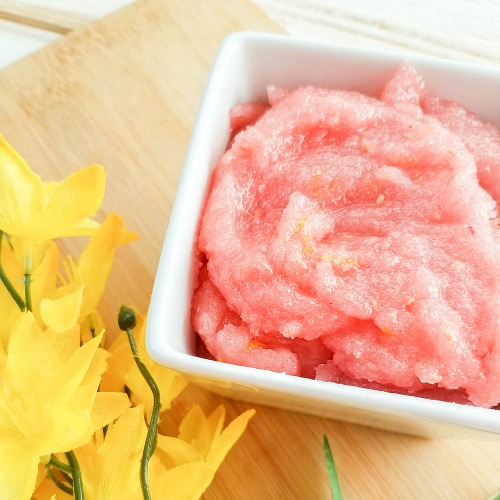 Disclosure: This post may contain affiliate links to Amazon and/or Etsy, which means that I may earn a small commission from some of the links in this post. Please see our Disclosure Page for more information.
While I primarily developed this lemon raspberry sugar scrub DIY to be a body scrub, it also works great as a face and hand scrub! Just rub gently if you're using it on your face, and use circular motions.
DIY Lemon Raspberry Sugar Scrub
Did you know that not only are raspberries tasty, but they're also good for your skin? They're full of Vitamin C, omega 6 fatty acid, and the phytonutrient ellagic acid, all of which will help keep your skin healthy and youthful looking!
Materials
1 cup white sugar (organic would be best since you're scrubbing this into your skin, but conventional is also fine)
1/4 cup olive oil (or a different oil if you prefer, like coconut oil)
1/4 cup fresh raspberries
1 teaspoon lemon zest
Lemon essential oil
Directions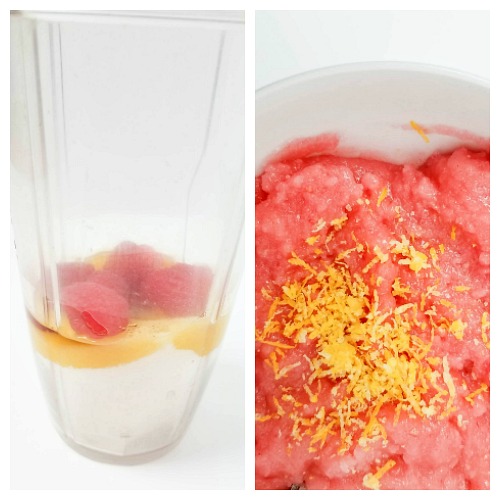 1. In a food processor or blender combine the sugar, oil, and raspberries.
2. Blend well- a few minutes is ideal. Pour into a bowl.
3. Zest a lemon. Pat the zest dry between towels. Add to your bowl of DIY sugar scrub mixture along with a few drops of lemon essential oil. Stir to combine.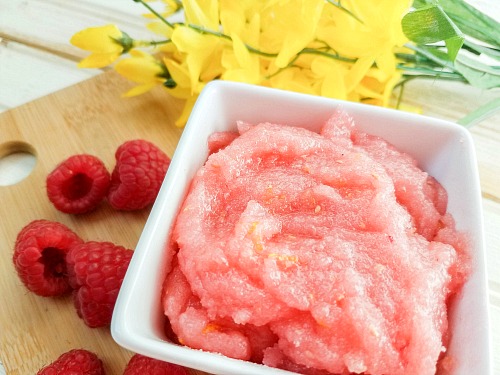 4. Pour into an airtight container. Then enjoy your DIY lemon raspberry sugar scrub!
Because you used fresh fruit to make this DIY sugar scrub, to keep it from going bad you need to store it in the refrigerator. Don't keep it for longer than 1 month.
Have you ever made a DIY sugar scrub with fresh fruit or berries before?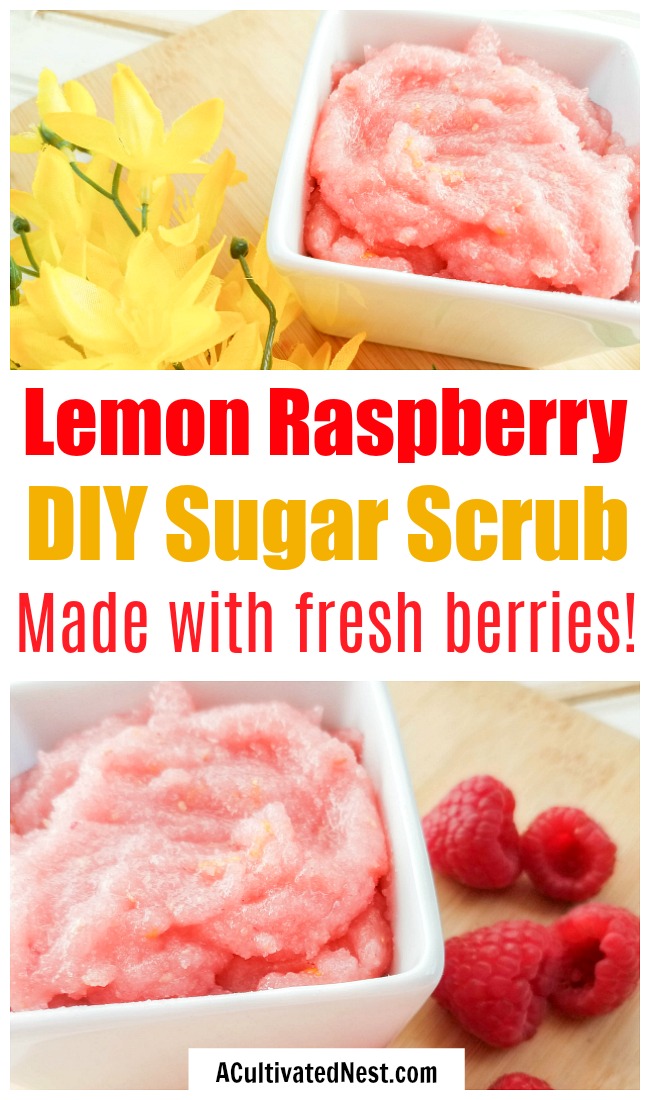 You might also be interested in: Blueberry Lemon Sugar Scrub