Frugal Habits Of Thrifty People
Most people think that the things they do to live frugally are just that, things they do, but in truth, frugality as a whole is a lifestyle. In fact, it's a day to day way of living that needs to be nurtured in order to really bank as much benefit from it as possible. People who are truly frugal understand that the thrifty habits they have built up need to be attended to every day. These are basically the frugal habits that I live by and have used to make living on one income possible! So, take a look at these 10 frugal habits thrifty people nurture to see how your own habits stack up and see where you could make some changes.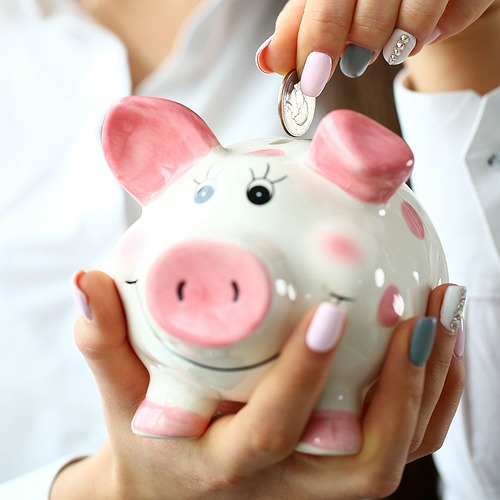 Disclosure: This post may contain affiliate links to Amazon and/or Etsy, which means that I may earn a small commission from some of the links in this post. Please see our Disclosure Page for more information.
Being frugal isn't actually that difficult. Once you start implementing the habits below you'll see they quickly start to stick!
10 Frugal Habits Thrifty People Nurture
1. Frugal people know that any savings is worth it – Pennies add up to dollars and a truly frugal person knows this and does everything they can to make certain they are saving every way possible, every single day.
2. Frugal people try to keep emotions out of financial decisions – Okay so they may very well be emotional people, but someone who truly lives a frugal lifestyle knows how emotions can affect their spending and saving. So they try to make good decisions by keeping emotions out of it.
3. Frugal people know the value of a home cooked meal – Aside from the health benefits of cooking at home, frugal folks nurture their ability to cook in order to save money on eating out and on buying packaged foods. Knowing how to follow a recipe and cooking from scratch is a frugal habit that needs be practiced.
4. A frugal person knows how to use something to the last drop or very last use. This means reusing things like jars or buckets, mending clothing, making sure to use up leftovers, adding water to dish soap to make it stretch and more. The idea is  to make things last longer for value. Use it up, make it do, or do without is the motto of the truly frugal!
5. Frugal people making savings a priority in their budget. Putting money consistently into savings is a habit that frugal people have (even if it's $5 a month)!  Frugal people know why an emergency fund and sinking funds are important.
6. Frugal people don't waste money on frivolous hobbies. Instead, they make their hobbies make money for them by selling products to pay for those hobbies or by actually using the things they make themselves (as in gifts, home decor, gardening etc). Here are some ideas for 5 Great Money Making Hobbies For Frugal People.
7. Frugal people are entertained frugally. This means that they aren't going to the movies every weekend. Instead, they're more likely to rent movies from the library instead or use streaming devices. We have Amazon Prime and really enjoy the variety of shows and movies that are offered (besides the free shipping).
8. They are generally DIY Queens (or Kings!). A frugal person will nurture their ability to fix things themselves and typically only call a repair person (or replace the item) if they don't know how to fix it themselves.
9. Frugal people know the importance of staying healthy – Doctor visits and hospital stays cost more money than most people have. Therefore, a frugal person will try to eat well, exercise frequently and do whatever else they can to stay healthy
10. The truly frugal rarely buy new – Frugal people see the value of buying a quality used product over a more expensive newer one. Frugal people love thrift stores, consignment stores, Facebook Marketplace, Craigslist etc.
Bonus #11 Finally, truly frugal people know that debt should be avoided at all costs. Instead, they will save until they have the money to purchase what they want.
To save, they will use the habits above (and a few others) and nurture their frugal lifestyle over and over again.
Are you using these 10 frugal habits that thrifty people nurture?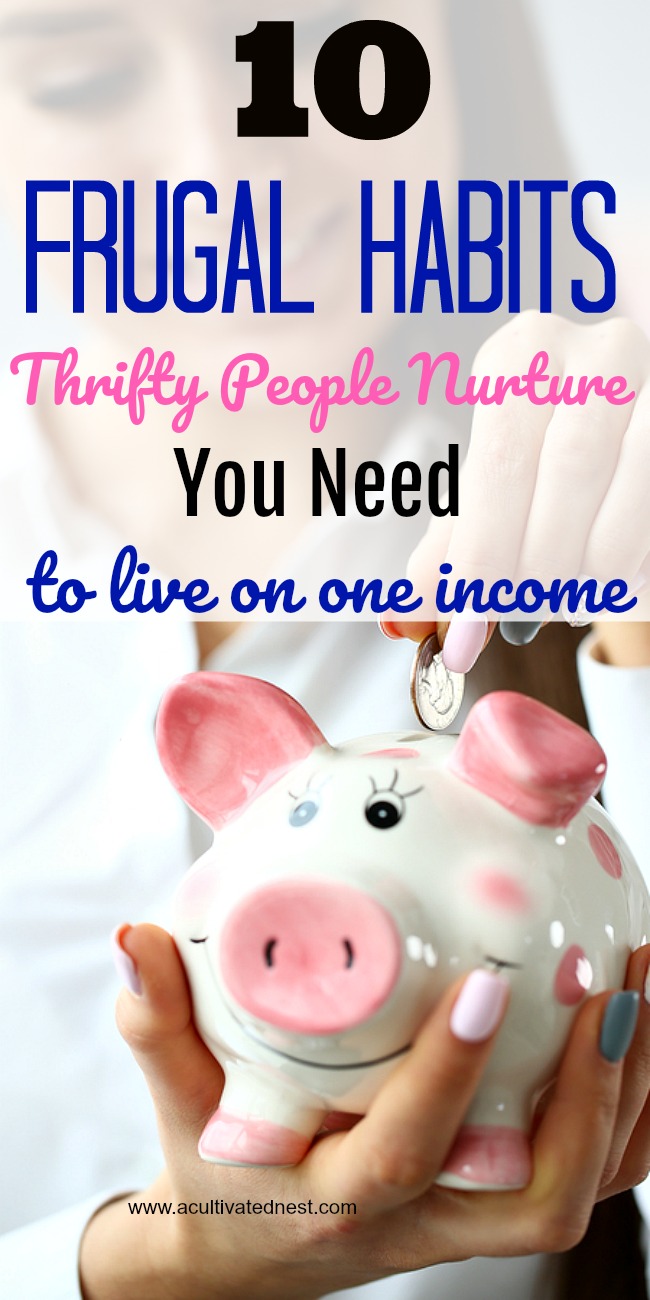 You may also be interested in: