The Benefits of Having One Stay at Home Parent.
Have you ever been forced to go from two incomes to one? You may be freaking out about it, but it's honestly not so bad. There are actually several benefits to your family having only one working parent. In fact, for many people the benefits outweigh the cons! Here are the best reasons Why Going From Two Incomes to One Isn't Bad!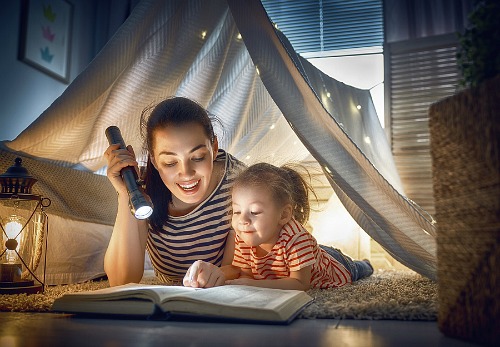 Disclosure: This post may contain affiliate links to Amazon and/or Etsy, which means that I may earn a small commission from some of the links in this post. Please see our Disclosure Page for more information.
While money may make some aspects of life easier, life's not all about money. While the shift from having a two income household to having a single income household may come with some changes, you may find that many of them are actually good changes!
Why Going From Two Incomes to One Isn't Bad
More Time Together
Typically, when a family goes from two incomes to one, this means one parent isn't going to be working. This also means more time together as a family. These days, families are so busy that there is never enough time together. Hopefully, going from two incomes to one can help your family get more time together. Because while more money is always nice, it's the time families spend together that creates the memories that will last.
Becoming More Resourceful
Another reason that going from two incomes to one isn't so bad is that you learn to become more resourceful. Maybe you can't afford to order $50 worth of pizza on Friday nights anymore, but you can afford to make pizza together. You don't go out and buy brand new shoes for your kids, but instead you learn to shop second hand and find good deals. Becoming more resourceful is never a bad thing! Even if your family goes back to being a two income household, households of all income levels should still practice frugal living. After all, you have to work hard to earn money. So why not spend it wisely so you can get the most out of it? For all the frugal living tips you need to make the most of your money, check out our Frugal Living category.
RELATED: How to Save Money on Back to School Clothes
You Can Eat Healthier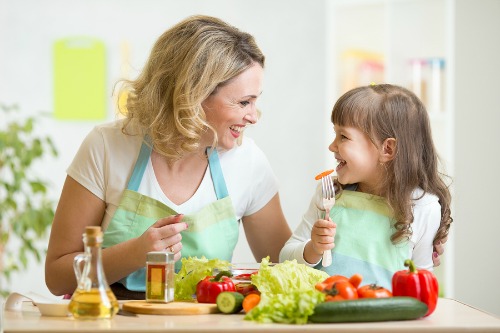 If one parent isn't working full-time, that means more opportunities for home cooked meals. Not only will cooking at home save you money, but it's also so much easier to eat healthy if you're cooking your own meals. You can even get your kids to help out and teach them about cooking and nutrition! If you don't have a lot of cooking experience, you may want to take a look at a meal delivery service. There are dozens of them out there these days. While some send you prepared food that you just have to heat up, my favorites are the ones that send you the ingredients and tell you how to put the meal together. That way you can add/subtract ingredients to your family's tastes. You may think this type of service is now out of your family's budget, but you should go take a look at some of them. Especially if you're used to eating out a lot, you may find that they can save you money.
RELATED: Meal Planning: DIY or Meal Delivery Service?
Opportunity for Fulfilling Side Income
When you're working from 9-5 every single day, it can be hard to find the opportunity to pursue any sort of side income, even if that income is related to your life goals or passions. Side income can be anything from babysitting, to selling handmade candles, to starting a freelance business. Typically, it's the stuff that you can do for money but on a flexible schedule, so you still get to spend time with your family. So if you're concerned about your family's finances now that you're going from two incomes to one, don't worry. Many people are able to bring in enough side income to keep their family's finances in order. Some even find that their income from their side hustle grows so much that it becomes even more than they used to make at their job! And if you can build your side income around a true passion of yours, that's a big bonus!
RELATED: Side Hustles: Why They Make Sense For Your Family's Finances
Learn How to Budget
Another reason that going from two incomes to one isn't so bad is that you get to learn how to budget. Many people get far into their adult years without ever learning how to budget. This actually isn't a good thing, because when you're not budgeting you're not in control of your money. Managing money isn't something that is easy for everyone. However, when you go from two incomes to one, it's easy to see that budgeting is a necessary part of life. To help you get started budgeting as quickly and easily as possible, check out our Simple Budget system (which has a free printable template)! And if you really want to get your family's finances in order fast, you should use our big printable budget binder.
Easier to Influence Your Children's Schooling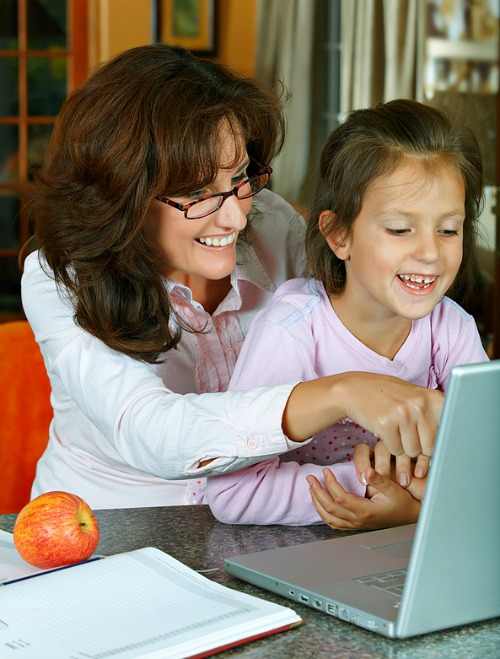 Another one of the great benefits of going from two incomes to one is that since you get to spend more time with your kids, you'll have more opportunities to influence their education. Depending on their age this could range from doing learning activities together or to you being a kind of tutor for the trickier subjects. If the finances of being a stay-at-home mom or stay-at-home dad is something that looks like it'll work out in the long run, you could even consider homeschooling your kids.
RELATED: 5 Ways to Homeschool for Free
Tips for Your New Single Income Household
Living off one income, there isn't a lot of time to mess around with money. You need a plan and you need one fast. Which means that as soon as possible you need to do the following:
Set up an emergency fund
Start cutting costs and spending less
Start really working on paying down debt
Get your finances organized in a budget binder
If there's anything in particular you feel you need to learn about as you embark on your new one income lifestyle, type it into our search bar. We have posts on all areas of living on a budget, like how to save money on groceries, reducing your electricity bill, and even how to cut the cord and stop paying for cable TV without missing out on your favorite shows. So let A Cultivated Nest be your how-to guide on this new single income journey. We promise you, it won't be as scary as you think!
Living on one income might change your life for the better. Have you ever gone from two incomes to one?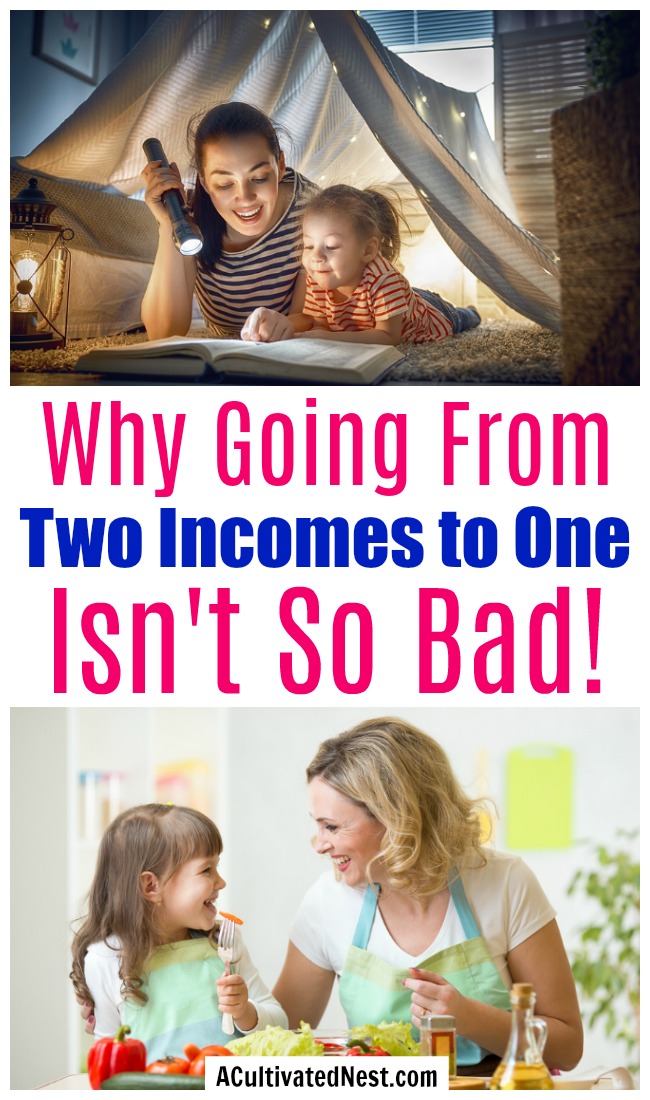 About Jess:

In 2010 I graduated from Bethel College in Mishawaka, Indiana with a degree in Elementary Education. It was so hard to find a job, but I ended up working as a developmental therapist for about 9 months. I was also pregnant with our second child and I wanted to be home with my two boys. Well, fast forward 5+ years and here I am still writing. We've also welcomed two more children into our family. My husband and I have been married for 8.5 years, we tied the knot in 2007. My family is a huge reason why I work from home as a copywriter. I love the flexibility and everything that goes along with being self-employed. However, I also am very self-motivated and I enjoy a good challenge. If you think you'd love to work with me, I'd love to have you contact me at [email protected].
You might also be interested in: Tips For Becoming a One Income Household