It's not surprising that the modern household uses a ton of electricity, what with all the gadgets and appliances that we have these days. But unfortunately, all that electricity isn't cheap. Luckily there are ways to reduce how much you spend on your electricity bill, without forgoing all your favorite electrical devices! Take a look at my 16 Ways to Save Money on Electricity!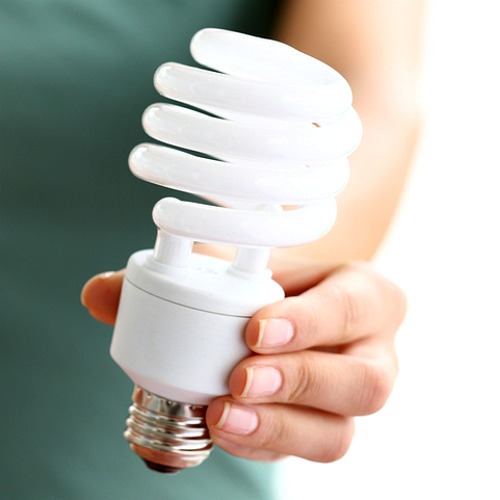 Disclosure: This post may contain affiliate links to Amazon and/or Etsy, which means that I may earn a small commission from some of the links in this post. Please see our Disclosure Page for more information.
Using less electricity is actually pretty easy if you know these tips and tricks!
16 Ways to Save Money on Electricity
Turn off the stove/oven ahead of time- Your oven and stove top don't drop to zero degrees the minute you turn them off. They stay hot for a while afterwards (especially the oven, as it insulates itself). As a result, a smart way to save money on electricity is to turn your oven/stove off ahead of time. For example, if you know it takes 30 minutes to roast your veggies, turn the oven off at 20-25 minutes. The vegetables will keep cooking in the residual heat, but you won't be paying for that heat!
Don't use the oven- If you can cook your food in something other than the oven, do so. An oven uses 1.5 times more electricity than a stove top. And a slow cooker only uses a third of the power of an oven! So if you want to save money on electricity, don't use your oven!
Wait until you have a full load- The more often you run loads in your dishwasher or washing machine, the more often those appliances are using huge amounts of electricity. So save money and only run a load when they're full.
Use power during off-peak times- Did you know that some utility companies offer plans that discount your power usage if you use the power during off-peak times (usually after 8PM)? Getting on one of those plans can be a great way to save money, especially if you can get in the habit of using big appliances (like the washing machine and dryer) in the evening!
Get more efficient appliances- Of course, sometimes you have to spend money to save money. Getting a new energy efficient appliance may cost several hundred up front, but if you're replacing an old, energy-guzzling model, you'll soon be making your money back in savings!
Unplug appliances and devices- When you're not using something, unplug it. In general, the bigger the appliance, the more power it's constantly using (TVs and computers are some of the worse energy drainers).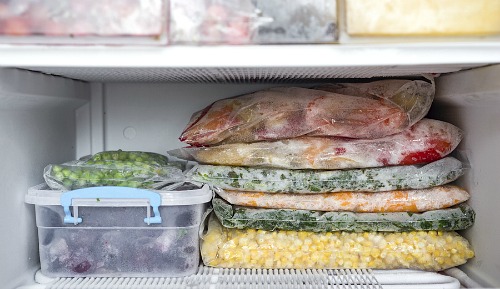 Put more food in your fridge/freezer- Many people don't know this, but it's actually better to have a full fridge/freezer. Cold food insulates the other food around it, helping to keep a consistent temperature and reducing the amount of time your fridge/freezer has to be actively working to reduce the internal temperature (which saves on power/money).
Cool food first- Cold food insulates other food, but it doesn't do a good job of cooling down warm food. Instead, the warm food is likely to just make the fridge/freezer's internal temperature drop, making the appliance work harder, and making the foods surrounding the warm one be at a higher risk of freezer burn. So before putting food in your fridge/freezer, let it sit out for a bit to cool down some.
Skip preheating- If you're going to cook something that's going to bake for a long time (like a casserole), skip preheating your oven. Preheating uses power without cooking your food, and if something is going to have to be in the oven for 45+ minutes, it doesn't really matter. At the very least, only preheat for 5 or so minutes, putting your dish in the oven before it's reached the final temperature.
Get dimmer switches- You probably don't need as much light as you think! With dimmer switches, you can set the light in your rooms to 50%-75% full power, and still be able to see fine (especially on a sunny day), plus save on the cost of powering your lights!
Make your home dark- The darker your home, the cooler it is, the less power you'll spend on air conditioning during the summer. Consider planting shade trees to block some of the sun, and keep the blinds down. You might even want to get some blackout curtains. The less sun that hits your house and comes in the window, the naturally cooler your home will be.
Use LED bulbs- LED light bulbs are big money savers. If you ran a 60 watt incandescent bulb for 10 years, it would cost you $90. If you ran a similarly bright LED bulb for the same number of years, it'd only cost around $18. If you consider all the lights in your home, switching to LED lights can save you a nice amount of money!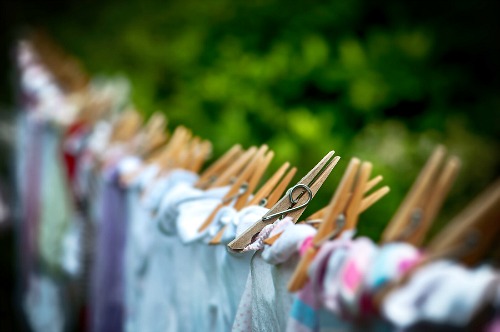 Use a clothesline- Dryers use a lot of power, since they have to create heat to dry your clothes. So a simple way to save money on electricity is to avoid using your dryer and instead use a clothesline! This drying method is old-fashioned, but it can really save you a lot over time, especially if you have a large family and are constantly doing laundry!
Reduce your hot water heater's temperature- Did you know that you can adjust the temperature of your hot water heater to save money? The default temperature is usually 140, but the U.S. Department of Energy actually recommends setting the temperature to 120, both to save money and reduce the risk of anyone being scaled by the hot water. Do note that at 120 degrees there is some risk of your water growing legionellae bacteria (which can cause Legionnaires' disease), so if you live with someone with a reduced immune system, you may want to set it a bit hotter.
Wash cold- Hot water uses electricity, so when possible, do things with cold water. Wash you clothes in cold water unless you really need to wash them hot, and even consider taking a cold or lukewarm shower every once in a while.
Clean your fridge's coils- An easy way to save money on electricity is simply to keep your appliances well maintained! A fridge with clean condenser coils will have to work less hard than one with dirty coils. This chore is pretty easy to do, and only needs to be done once every three months. You can get refrigerator coil cleaning brushes on Amazon (and they also double as dryer lint brushes!).
What do you do to cut down on electricity costs?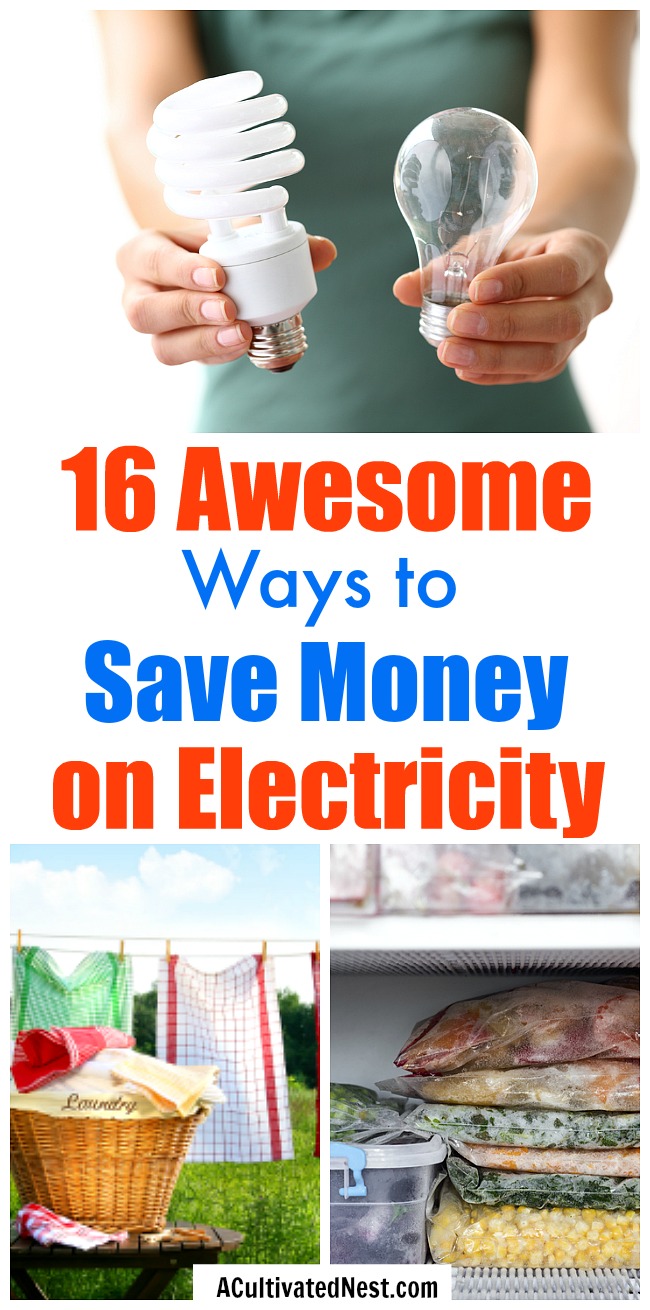 You might also be interested in: 100 Tips to Help You Live Within Your Means