It's rare to find a person who doesn't shop on Amazon these days. Pretty much everyone shops on Amazon at least occasionally, if not exclusively! But just because Amazon is the #1 place to shop online doesn't mean you have to pay full price for everything on there. In fact, there are several ways to save money when you shop on Amazon. Here are 8 Ways to Save Money on Amazon!
Disclosure: This post may contain affiliate links to Amazon and/or Etsy, which means that I may earn a small commission from some of the links in this post. Please see our Disclosure Page for more information.
Shopping on Amazon is easy, and saving money on Amazon can be just as easy, if you know these Amazon hacks!
8 Ways to Save Money on Amazon
1. Shop the Warehouse
Yes, Amazon has its own version of a warehouse, and it's a great place to find deals on Amazon! If you've ever returned an electronic to Amazon, it may wind up in the warehouse. That's because returned opened items are considered lightly used or "open box," so can't be sold as brand new on the main Amazon site. But they can be sold at a discount in the warehouse! Every item is checked before being listed, so don't worry that you'll get something broken. The warehouse also has good deals on things that obviously couldn't have been used but were just opened (like bulk boxes of paper towels or trash bags), so don't think that the Amazon Warehouse is only for electronics!
2. Shop the Outlet
Amazon really has it all! If you want to save money on Amazon, you need to check out the Amazon Outlet. Like the warehouse, it's a great place to find deals, except instead of being full of returned items, it's full of markdowns and overstocked products. It's obviously not the main site, so don't expect quantities to last. If you see something you want/need that's at a really good price in the Outlet, get it right away! Some things in the Outlet are more than 60% off, so you know everyone is snatching up those deals when they see them!
 3. Subscribe and Save
I love Amazon's Subscribe and Save program! When you use it, you tell Amazon to automatically ship something to you at a certain interval (like every month, every 3 months, etc.). In return for allowing that recurring purchase, Amazon gives you a discount on the item. The default discount is 5%, but if you subscribe to 5 or more products it gets bumped up to 15%. I actually just got finished adding our AC furnace filters to our Subscribe and Save because I was tired of forgetting to buy new ones until we started sneezing. Now they'll be coming to us every 3 months at a discounted price. So I'm saving money, and won't have to bother with remembering to buy them! Some other things you might want to try putting on Subscribe and Save are dog food, vitamins, toothpaste, laundry detergent, etc. Pretty much anything you use at an even rate is something that makes a great candidate for Subscribe and Save. And of course, you can always pause or completely cancel your deliveries. Amazon will send you a reminder email before it ships your items, so you still have control over your purchases.
4. Join Prime
If you're going to shop on Amazon, you need Prime. It's kind of a given. And even though the price of Prime has recently increased again (now it's $119), it's still worthwhile. And for me, the reason actually isn't the free 2-day shipping, though that obviously is helpful, especially around the holidays. No, for me I feel Prime really saves me money via all the perks- the Kindle Lending Library, Prime Video, the cloud storage, Prime Music, Prime Early Access to the awesome Lightning Deals, etc. Those are a lot of high-value perks for $119! And if you choose to use Amazon for your movies or music instead of other subscription sites, you'll save money!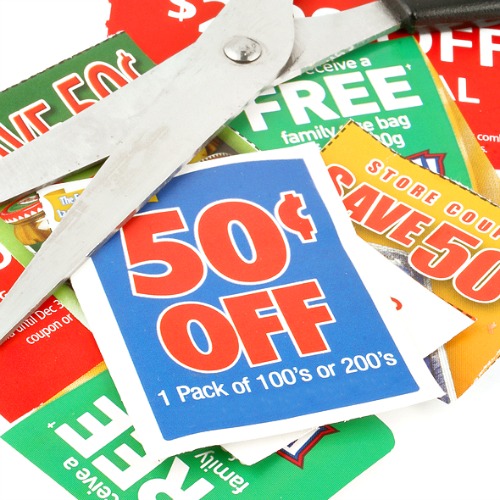 5. Coupons
A great way to save money on Amazon is with coupons! While you can't use the paper coupons from your newspaper, you can find tons of coupons to "clip" on Amazon's coupon page. I actually love saving money with coupons on Amazon so much that I wrote a whole other post about couponing on Amazon, which you can read here.
6. Use Amazon Pantry
Amazon Prime Pantry (if I'm remembering correctly) was the precursor to Amazon Fresh in that it would allow you to get food delivered to your door. But unlike Amazon Fresh, Amazon Pantry food is shelf stable (not fresh), and Amazon Pantry also ships a lot more than food. It also includes pet products, beauty supplies, vitamins, household supplies, and more! Because it's so different from Amazon Fresh, Amazon Pantry is still around, which is great because it's an awesome way to save money on Amazon! I like to use it when we need household or beauty things, but not at the rate that I feel I should add them to Subscribe and Save. I like it because I can get things we need at Amazon's competitive prices, and they're not in crazy bulk sizes. While I enjoy shopping at Costco as much as the next person, sometimes it's hard to find space for all the bulk packages we bring home!
7. Join Amazon Family
If you have young kids, then you need to join Amazon Family! While it is an additional membership that requires an existing Prime membership, it's worth it for families with toddlers, babies, or who are expecting. It includes higher discounts on diapers, baby food and more through Subscribe and Save, plus special coupons. If you're expecting you should definitely check it out and get your free baby registry welcome box!
8. Daily Deals
Last but not least, if you want to save money when shopping on Amazon, you need to check out Amazon's Daily Deals. They're exactly what the name says- special deals that happen daily. Normal daily deals last a full 24 hours, but lightning deals only last for an hour or two. The deals change often, so check back frequently to see if there's something you might be interested in. And if you like HSN, QVC, etc., you'll like the little "Today's Deals LIVE" video section at the top of the page where you can see hosts go over the deals live! I like to check the Daily Deals a few times a week. If I see something that could make a great future present, I take advantage of the price and just hide it in my gift closet.
So as you can see, there are a lot of ways to save money on Amazon. And a lot of them are in these kind of secret sub-sites. But you know about them now, so there's no reason you won't be able to save money on a lot of great things!
Have you ever used any of these ways to save money on Amazon?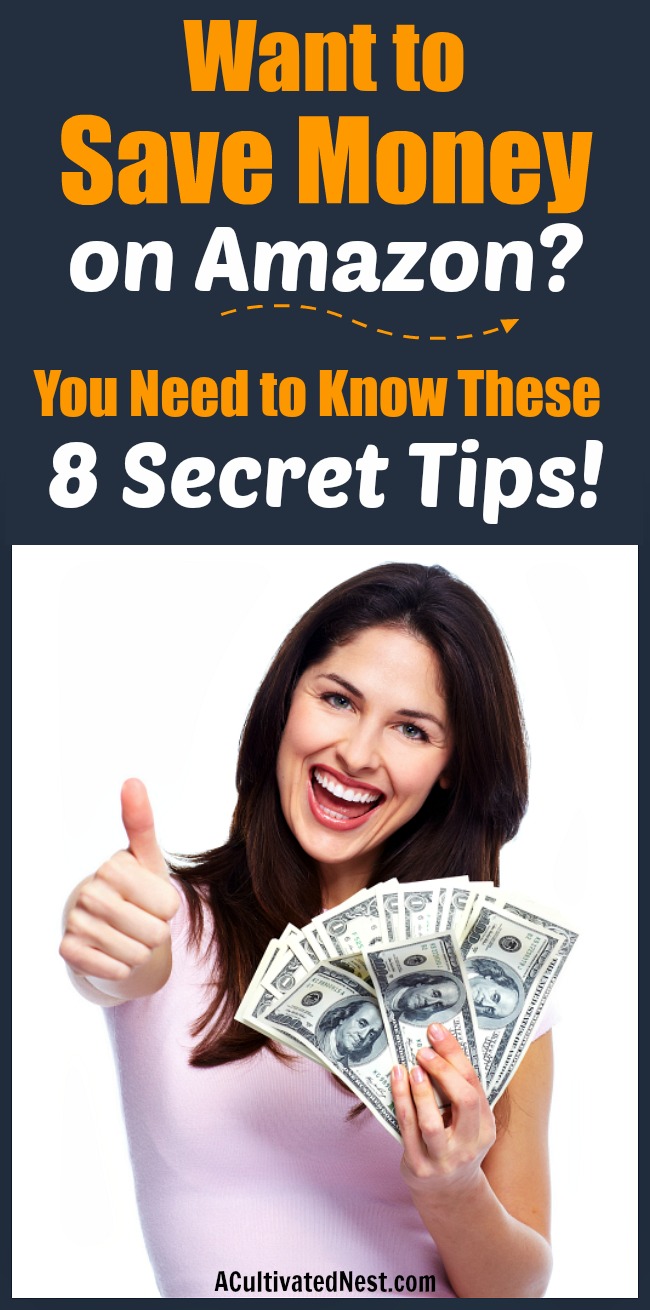 You might also be interested in: 5 Things You Need to Do Before Shopping Online