I know most people's minds are on getting ready for Christmas but as the New Year approaches, it's time to start thinking about how you want to do things differently next year.  For many people, reducing their spending and paying off debt is their number one New Year's resolutions. Having a well planned budget for the year will help you achieve your financial goals. Read on to find out how you can best prepare your budget for next year!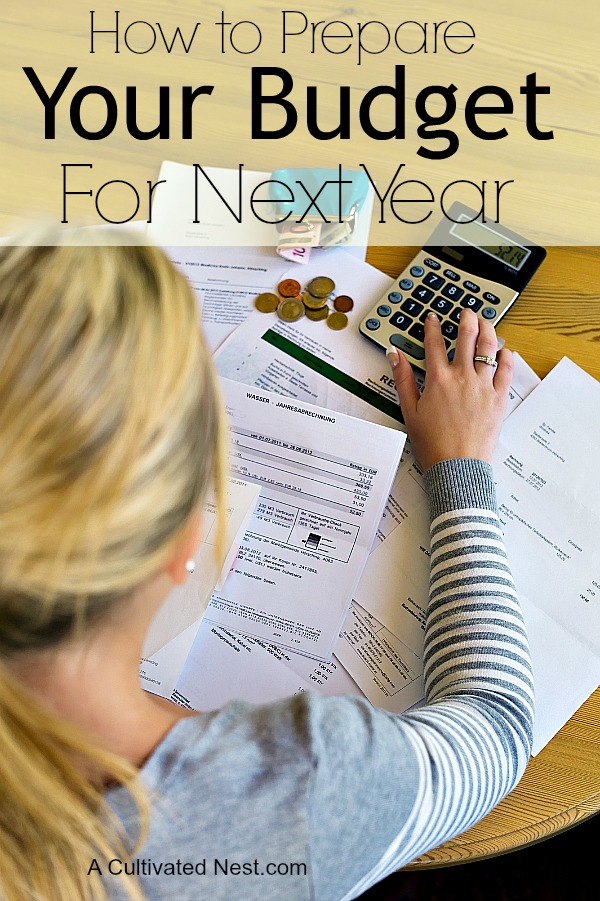 I'm sure many that read this would agree they would like more money in their savings account next year!
Don't miss a post! Subscribe via email 
How To Prepare Your Budget For The New Year
1. Evaluate your debts and bills.
Look over the bills you've paid in 2014. Use old bank statements or online banking to do this. Start a spreadsheet (computer program, online or on paper) which lists each debt as well as monthly expense, their due date, and the minimum payment. Take the debts that will continue to be paid in 2015, and create a list, ranking them from lowest to highest balance.
2. Cut down your expenses.
Your monthly expenses should be scrutinized before your make your budget for the new year. Are you spending more money on eating out or groceries than you should? Is it possible to reduce your cable or phone bill? Reducing these costs will help you create a budget that works better for you and your family.
3. Decide how to record your income and spending.
You need to have a method for budget recording that works for you and your family. It can be an Excel spreadsheet, using a budget binder or  signing up for a financial tracker like mint.com. No matter which you choose, make sure it is something you will keep up to date so money doesn't go missing, a bill isn't paid past the due date, and you don't go negative with your bank accounts.
4. Create a budget that is realistic and tight.
Once you've looked over your past finances and decided what you need to pay for in 2015, start making a budget. It should have a long term plan (how the debt will be paid, how savings will be accrued, etc) as well as a monthly sheet for your income and the expenses you routinely pay.
5. Start an emergency fund for unforeseen situations.
Be sure your budget includes money going into an emergency fund. This money should ONLY be used for a true, unexpected circumstance. Family illness is an example.  Having $1000 in savings for emergencies will keep you from messing up your budget when you need to spend more money than usual.
6. Account for sinking funds, which will help pay for things throughout the year (now is a great time to track what you are spending for Christmas so you can have a number to work from for next year)
Sinking funds aren't something most people create, but they should be! These funds are accrued on a regular basis in order to pay for something they know will happen in the future.
The holidays are a great example. We all know they occur in December, and that we will want to buy gifts, food, decor, and more. Putting just $20 each payday into a sinking fund for Christmas will give you a nice amount to spend once the holiday arrives.
Or car repairs. All cars need tune-ups and eventually will need tires etc. Start saving for those expenses now and they won't be "unexpected" when they happen.
Do you have a budget? If you don't, now is a good time to gather your information so you can make one and start the New Year off right!
If  you have a budget, share what  method you use in the comments below.
Is it online, a computer program  or paper & pencil. I track with a computer program but do our budget the old school way with pencil and paper!
You might also like these posts:
Get Out Of Debt Using The Debt Snowball Method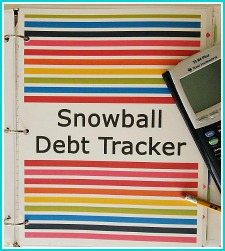 10 Printables That Will Save You Money and Get You Organized
How Create a Coupon Binder (for normal people)
Don't miss a post! Get this blog delivered by email every time I post.  Subscribe via email here