Irresistible Christmas Candy Recipes.
Sleighbells, Santa, Christmas trees, and lights are just part of the holiday festivities! I love spending time with family, making treats for friends and neighbors. And I am not going to lie, I enjoy eating some of these tasty treats too. How can anyone resist anything that has the flavors of Christmas? I can't help but feel nostalgic baking cookies, listening to Christmas music, and sipping on a hot chocolate. Try any of these 20 Homemade Christmas Candy Recipes, and you will feel the warmth of the holidays with every bite.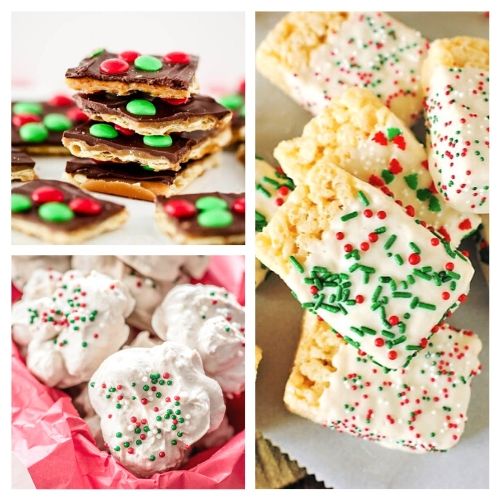 Disclosure: This post may contain affiliate links to Amazon and/or Etsy, which means that I may earn a small commission from some of the links in this post. Please see our Disclosure Page for more information.
When I was growing up, it was a tradition to get all the kids together and make special Christmas candy. Oh, the memories, laughs, giggles, and great times that were had last a lifetime. Plus, when you are the person making all the Christmas candy, you get to be the one to try it all too. I would say that's a win in my book! 🙂
20 Homemade Christmas Candy Recipes
Imagine the look on your neighbor's faces when you bring them any of these homemade Christmas candy recipes. They will be so surprised and delighted to receive such a thoughtful gift. You can make any of these candy recipes for friends, co-workers, your hair-dresser, the list goes on and on! There is no limit on who you can give this Christmas candy to.
If you do give this homemade Christmas candy away, you could easily package it in small gift bags with ribbon. Or just put the candy on a decorative and inexpensive plate covered with plastic wrap and a ribbon (your local dollar store probably has some nice options). I think decorating the packaging is almost as fun as making the sweets.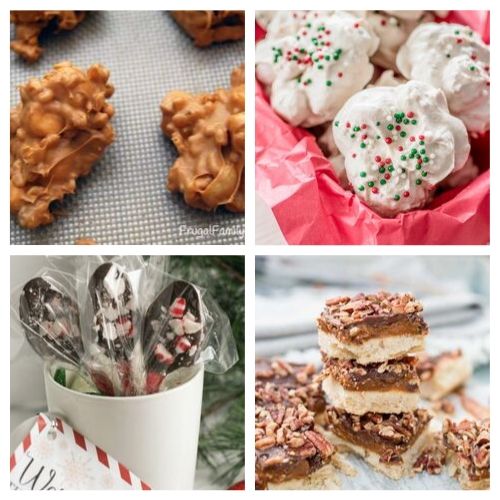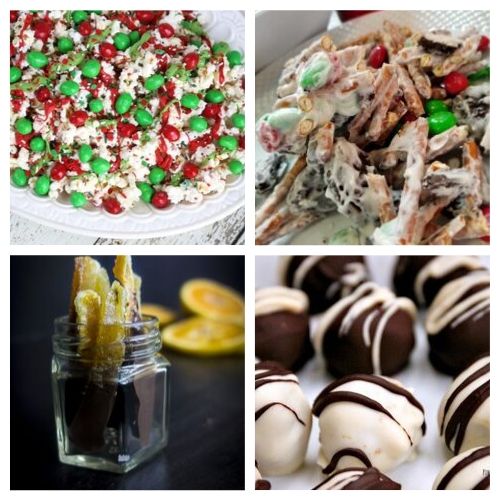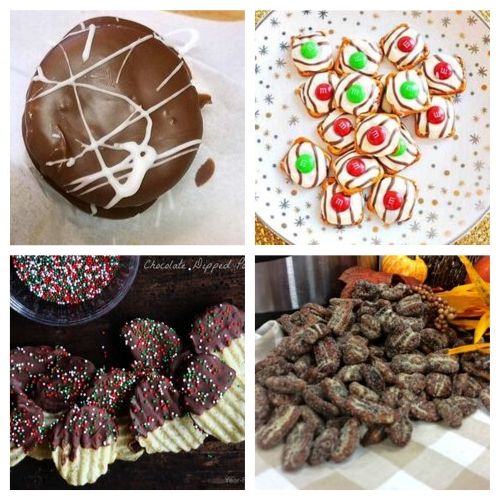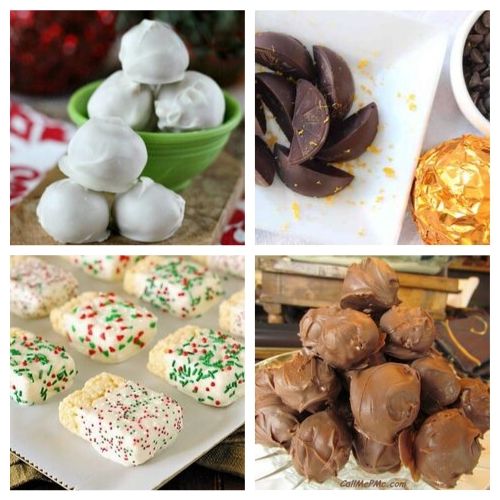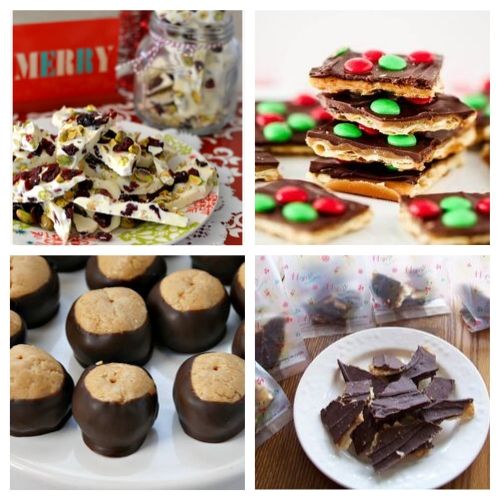 What's your go-to Christmas candy?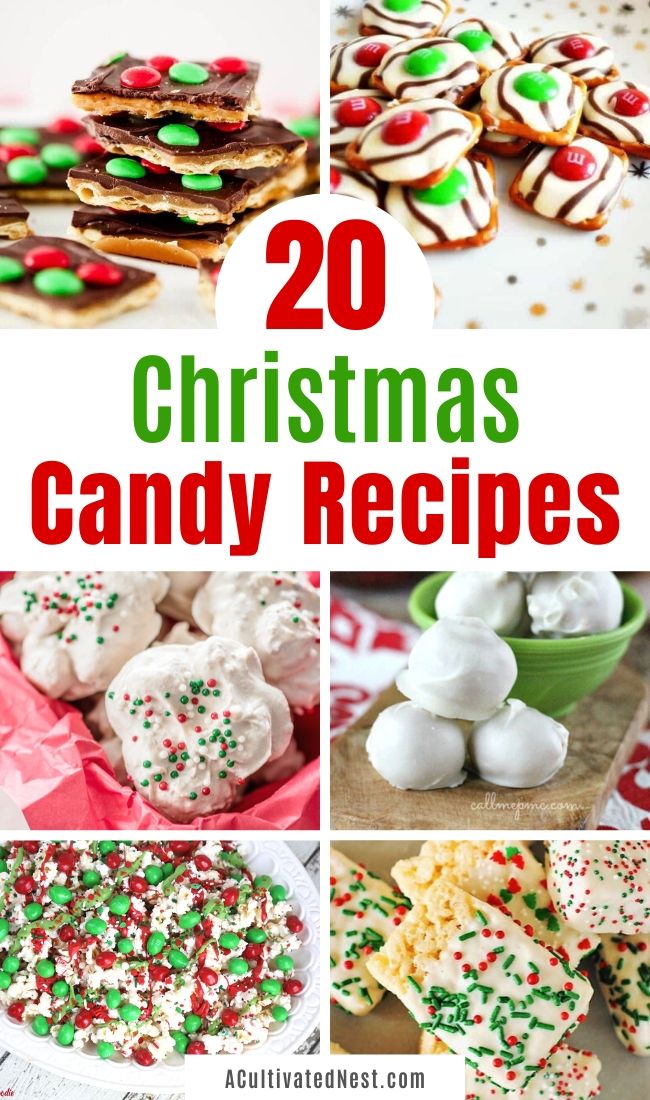 You might also be interested in: 15 Classic Candy Recipes to DIY this Christmas