Homemade Old-Fashioned Christmas Candy Recipes.
Christmas on its own is such a magical time of year, with the traditions and the glad tidings, the festive spirits, the decorations, the food and of course, the candy. Start a new tradition or two this year, and try whipping up some homemade candy this year with your besties, your kids, or even your partner. Here are 15 Classic Candy Recipes to DIY this Christmas!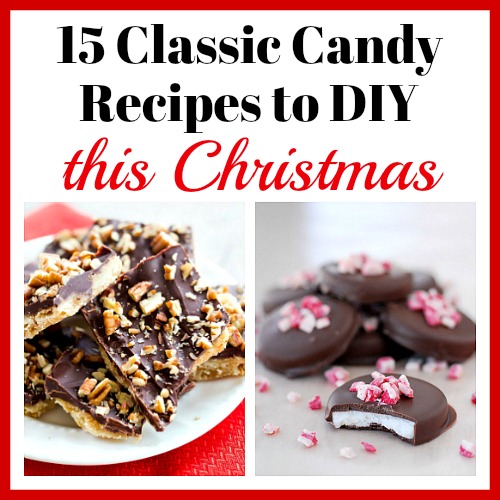 Disclosure: This post may contain affiliate links to Amazon and/or Etsy, which means that I may earn a small commission from some of the links in this post. Please see our Disclosure Page for more information.
We've collected some classics here, tried and true and time honored holiday confections, like homemade caramel popcorn and peanut brittle! We've also thrown in a few variations to keep you on your toes, and we sure do hope you'll enjoy them!
15 Classic Candy Recipes to DIY this Christmas
Making candy at home is a lot of fun, especially when you have kids around. It's a great family activity and doesn't have to be difficult or daunting. Plus you can give away your tasty treats as inexpensive Christmas gifts. Having the right supplies can make the process go even smoother. Check each recipe for specific details, but here are a few tools we keep to make classic candy recipes and edible holiday gift-giving a breeze!
Candy Thermometer – Many candies must be heated to a very specific temperature to ensure that they set properly. Having a good quality candy thermometer can make a big difference in the final outcome of the candy recipe.
Parchment Paper – You may need to pour your candy into a pan or set it on the counter while it sets. Parchment paper can reduce unwanted sticking and makes cleanup so easy.
Gift Boxes – Homemade candy makes an excellent holiday gift. Keep a selection of bakery gift boxes on hand to package up those tasty treats.
1. Peppermint Oreo Truffles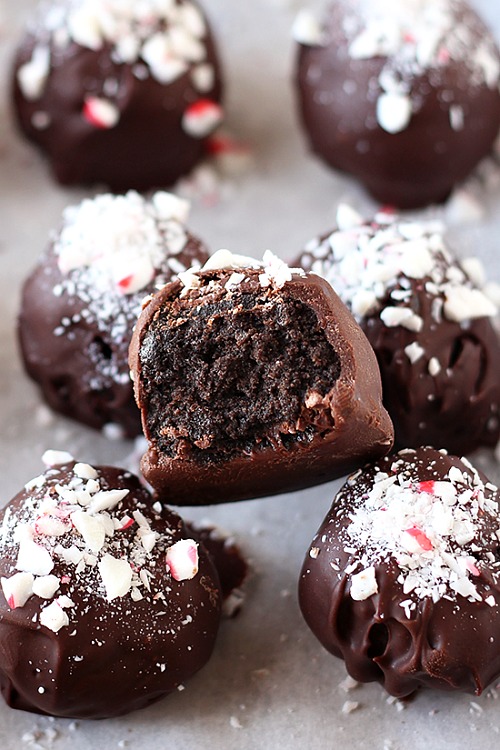 I'm going to start with these Peppermint Oreo Truffles by Handle the Heat, because well, the name really says it all! Peppermint and Oreo goodness in homemade truffles – pretty much has Holiday Winner written all over it. Also, while you're there, check out this Gingerbread fudge too. Uh – huh. I told you this was going to knock you over!
2. Eggnog Fudge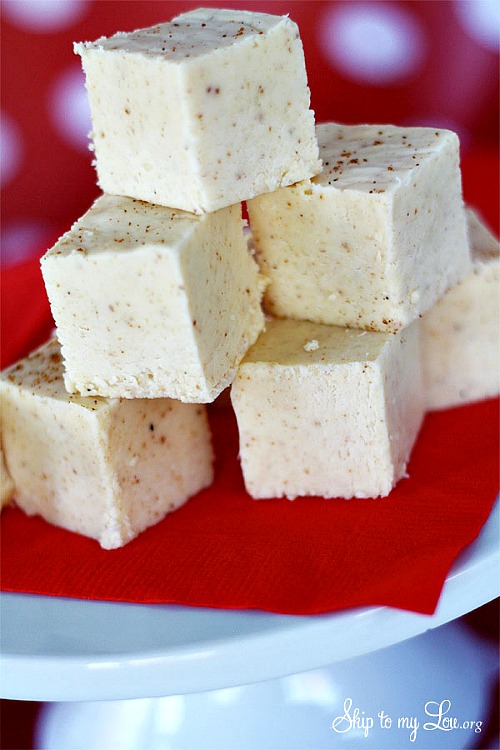 While we are on the topic of fudge, you have to see this Eggnog Fudge by I Heart Naptime. Two unsuspecting classics come together to give you something you may not have been expecting. Can you imagine snacking on this over the holidays?
3. Homemade Caramel Popcorn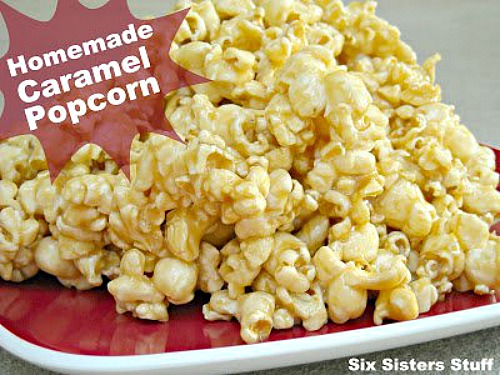 I don't think you can embark on a list of classic candy recipes without mentioning caramel popcorn, and this Homemade Caramel Popcorn by Six Sister's Stuff is just what you're looking for. Again, while you're there, check out the decked out Sweet and Salty White Chocolate Popcorn, perfect for any holiday parties you may join in on!
4. Homemade Sponge Toffee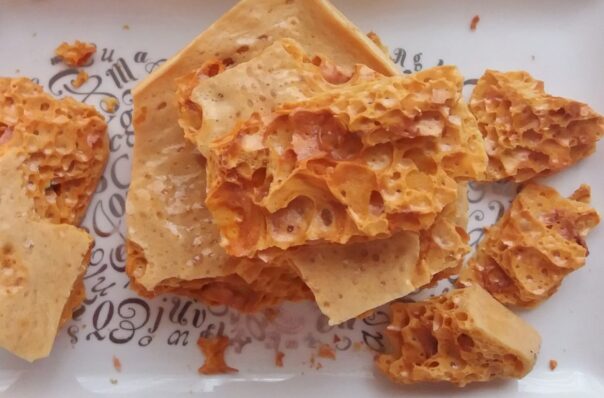 This Homemade Sponge Toffee by Dulcet Devotion is something you try at least one time in your life. Eating sponge toffee is always enjoyable but making it yourself is something that memories are made of.
5. Sweet and Spicy Peanut Brittle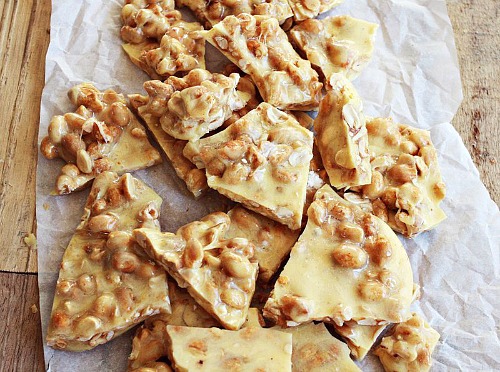 Homemade peanut brittle has to be one of my very favouritest (I made that word up)  things in this world! This Sweet and Spicy Peanut Brittle by a Beautiful Mess is an interesting take on a classic – but I say try them both!
6. Chocolate Dipped Salted Caramels
These Chocolate Dipped Salted Caramels by Positively Splendid will have the carolers at your door for encores!
7. Candy Cane Pretzel Bark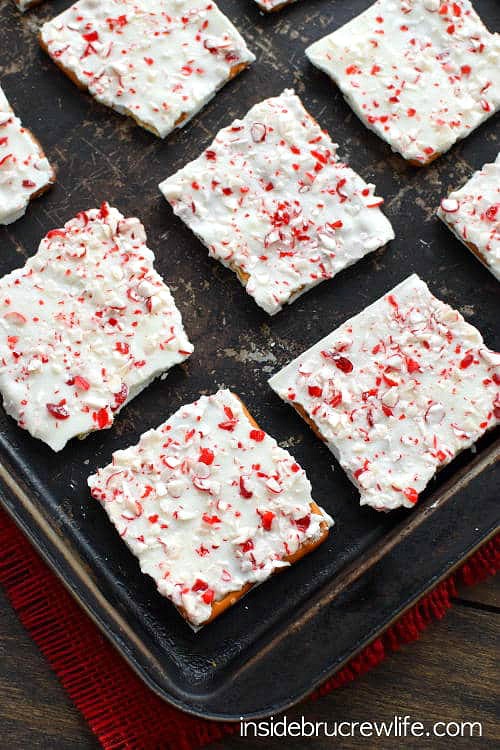 I have been wanting to try to make my own candy bark for a long time now, and I think to get warmed up we're going to try this Candy Cane Pretzel Bark by Bru Crew Life. It's going to be so good!
8. Gooey Nutty S'mores Crock-Pot Candy
For those of us who love to save time, money, and energy by trying to do as many things with a Crock-Pot as possible – this Gooey Nutty S'mores Crock-Pot Candy recipe by Crazy for Crust is what we should be considering.
9. Christmas Candy Delight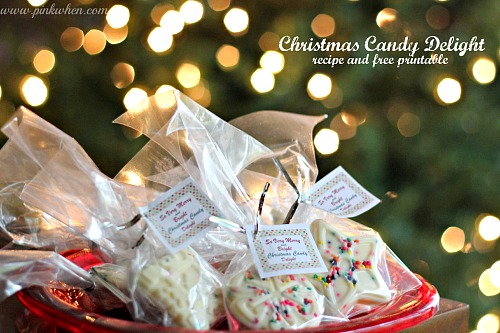 This Christmas Candy Delight by Pink When is sure to become a tradition for you and your family – the making and the gifting! Hard to go wrong with sprinkles, that's for sure!
10. Chocolate Almond Candies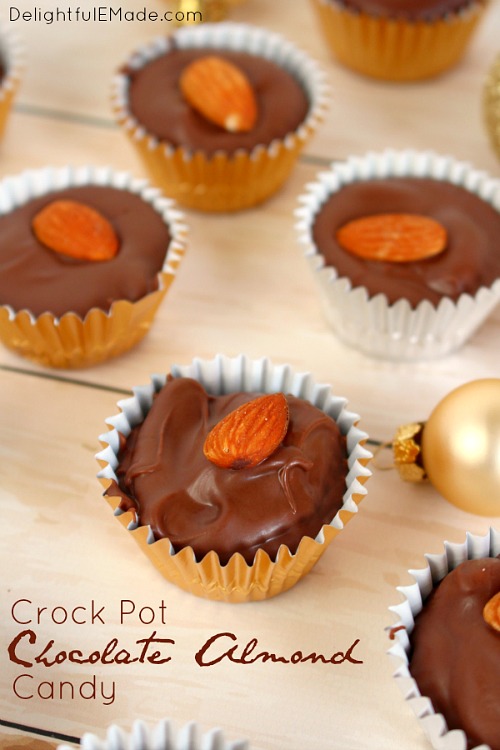 Another genius recipe for the Crock-Pot ( what a work horse!) are these Chocolate Almond Candies by Delightful E Made. We're all going to have to add these to our Must Make at Christmastime lists!
11. Chocolate Caramel Pecan Turtles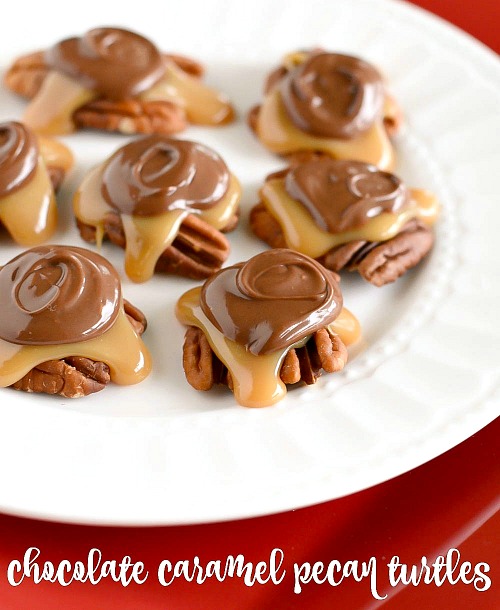 What Christmas candy list would be complete without the mention somewhere of those wonderfully chocolatey and pecan-y ( I'm just making up all the words today!) turtles!  I don't know a single person on earth who doesn't just drool over these, and this recipe for Chocolate Caramel Pecan Turtles from Lil' Luna is going to show you how to make them yourself this year!
12. Microwave Caramels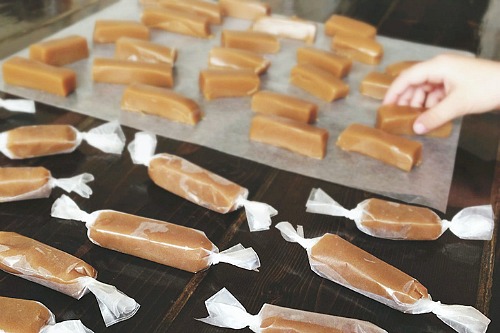 These Microwave Caramels by Simple As That Blog will make excellent gifts, stocking stuffers, and lovely little treats to keep in your pockets when you're out enjoying the spirit of Christmas (and tons of snow if you're lucky)!
13. Saltine Toffee Candy with Pecans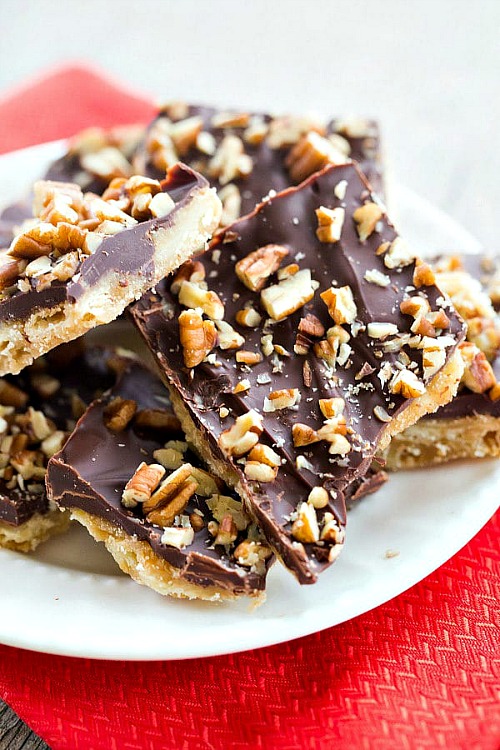 These Saltine Toffee Candy with Pecans by Brown Eyed Baker is another classic no human should ever have to miss out on!  Perfect Christmassy goodness. Keep your spot on the 'nice' list by leaving some for Santa.
14. Martha Washington Christmas Candy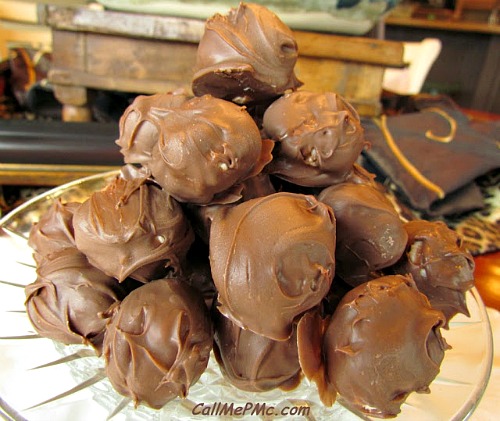 Have you had the pleasure of trying Martha Washingtons? Easy, yet gourmet, and decidedly rich, this recipe for Martha Washington Christmas Candy by Call Me PMC is totally on my to-make list!
15. Peppermint Patties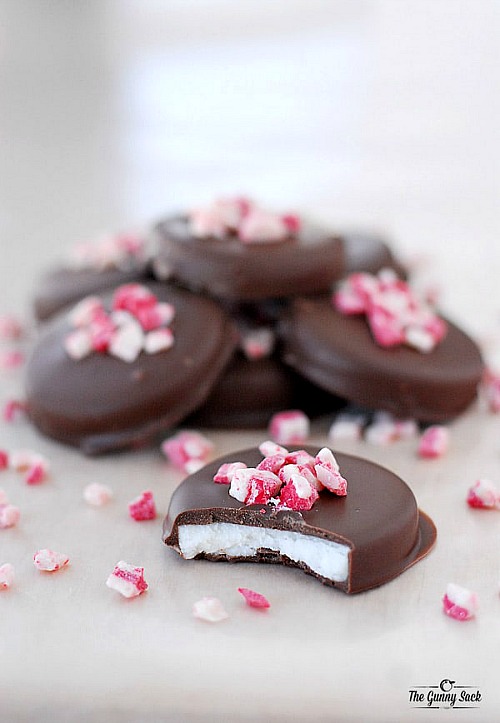 Perhaps we saved the best of these classic candy recipes for last with these Peppermint Patties from the Gunny Sack. In all honesty I can devour peppermint patties by the plateful any time of year, and while it may not be pretty, it sure is delicious!
What's your favorite Christmas candy?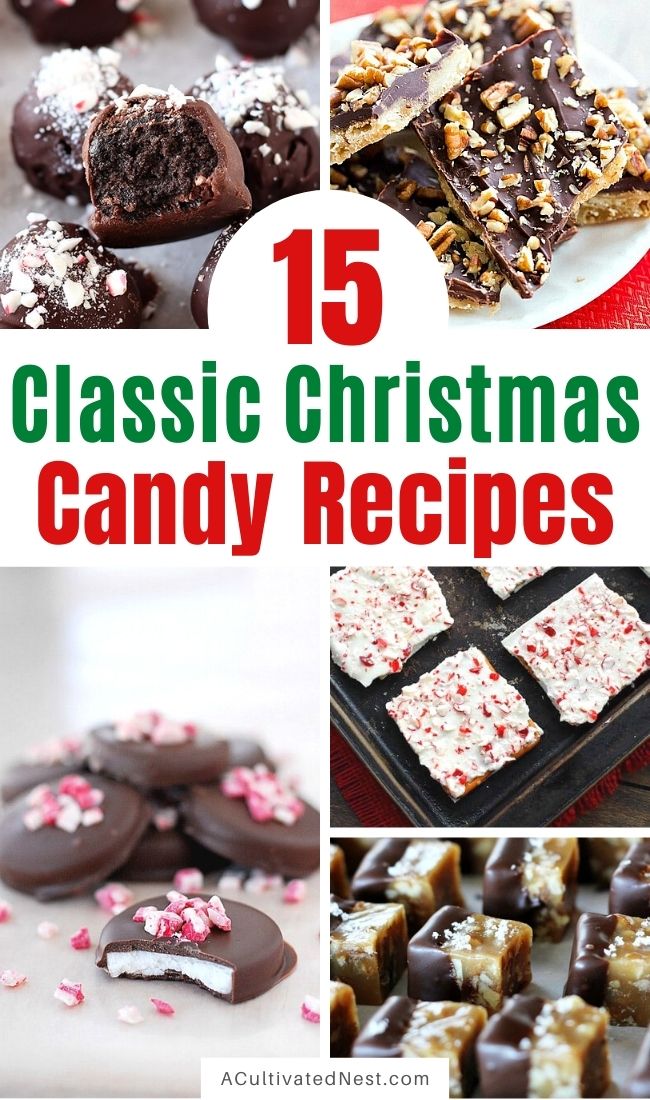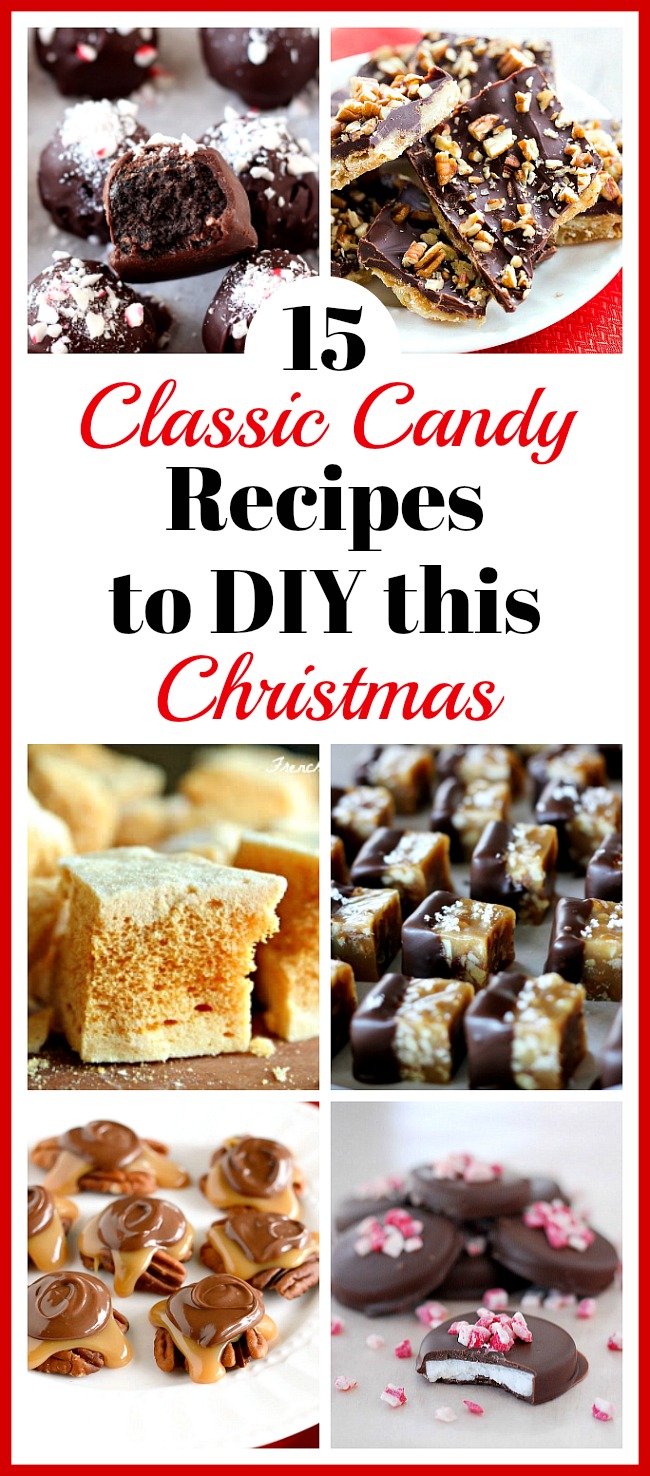 Written by ACN Team Member Evelyne N. : Evelyne is the fearless, axe wielding, quirky, hardworking and incredibly funny creative genius behind Nemcsok Farms and Knits' End. Who also has a weird fascination with soil, and wreaths.
You might also be interested in: 15 Homemade Christmas Rice Krispie Treats