Festive DIY Christmas Candles.
Christmas is starting to fill the air, and it's time to start thinking about decorating and making gifts for people. Two of my favorite things are holiday decorating and creating stunning and thoughtful gifts. Both of them are lovely hobbies that are fun, relaxing, and rewarding. I have a feeling you are going to be in the mood for crafting after you check out these 20 Gorgeous DIY Christmas Candles!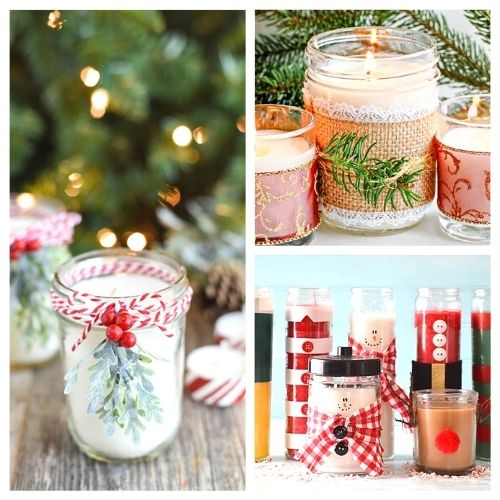 Disclosure: This post may contain affiliate links to Amazon and/or Etsy, which means that I may earn a small commission from some of the links in this post. Please see our Disclosure Page for more information.
If you are ever stuck on what to give a friend or neighbor, you may be extra happy to know that these candles aren't just gorgeous home décor! They make wonderful presents too. The best part is that you don't even need a ton of supplies to make it happen, either.
20 Gorgeous DIY Christmas Candles
Cold nights, hot cocoa, fuzzy sweaters, and crafts will keep you entertained this winter. I've got you covered in the crafting department with these fantastic DIY Christmas candles. Here are a few things to be shopping for.
Fragrance Oils – Keep your eyes out for some yummy smelling fragrance oils. They will give you candles the perfect finishing touch.
Jars and Containers – Another thing to be looking for are jars that would work well for holding candles. You can find them at yard sales or even at department stores.
Thermometer – You are going to need a good quality thermometer for making your candles. Not every recipe requires it, but many do, and it's wonderful to have on hand.
Candle Wicks – Wicks are a must-have when you are making DIY Christmas candles. They come in different varieties and lengths, so you'll definitely be able to find the perfect wicks for your homemade Christmas candles.
Candle Wax – There are different kinds of wax for different needs, but soy wax is usually a good choice. Look over the directions of the ones you want to make to figure out what you need to have on hand.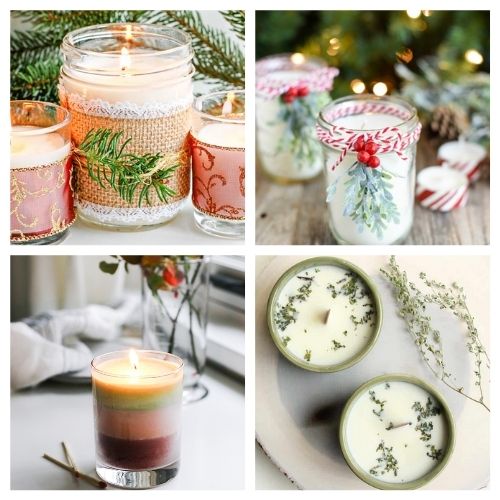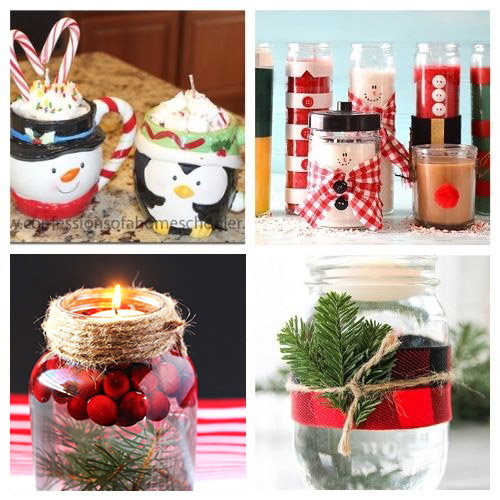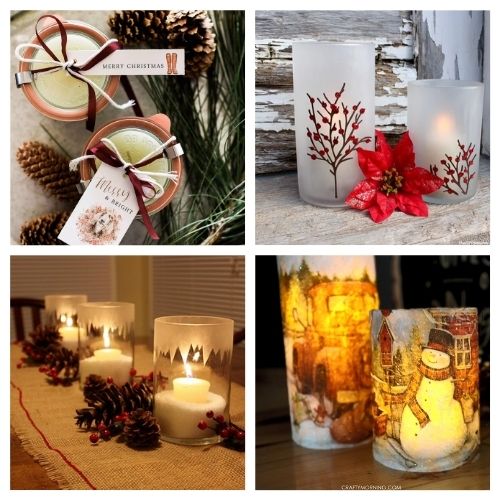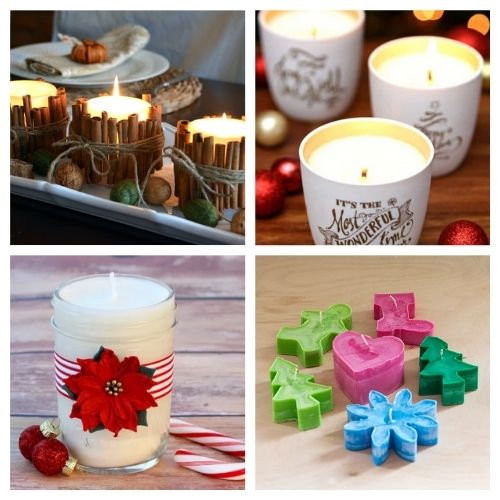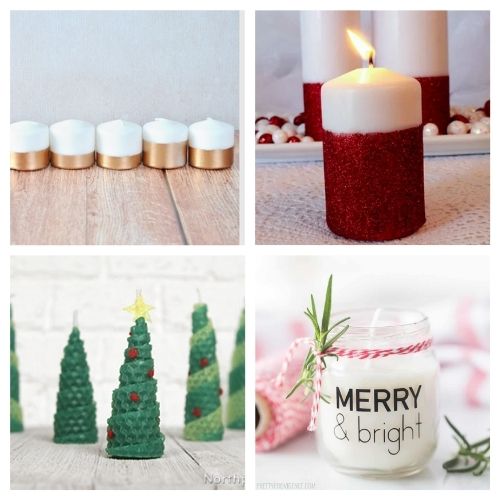 What's your favorite scent of Christmas candle?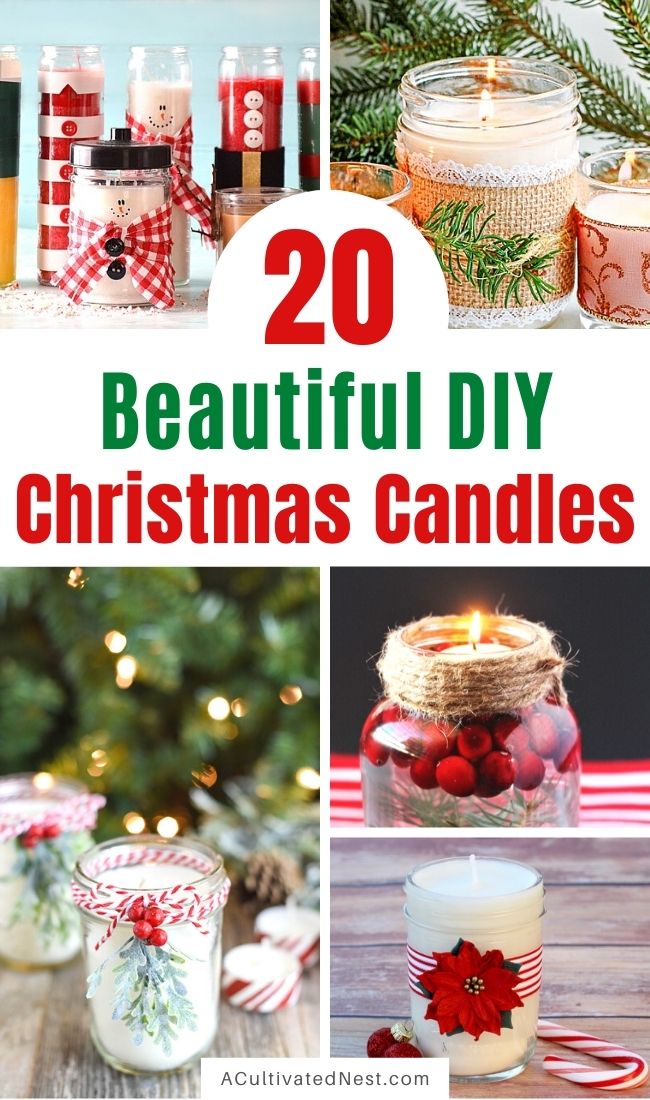 You might also be interested in: 20 Beautiful DIY Christmas Ornaments