Most of us are always looking for ways to save our family money (at least I am). There are lots of simple things you can do to pinch those pennies that you may not be aware of!  I've compiled a list of 25 of the best ways you can save your family money from some of the top frugal living websites around. Some of these ways to save may be new  to you, and some of these things you may already be doing. Either way, hopefully you'll find some ideas that will work for you to save your family money!
Disclosure: This post may contain affiliate links to Amazon and/or Etsy, which means that I may earn a small commission from some of the links in this post. Please see our Disclosure Page for more information.
Just remember, don't try to implement all of these money saving tips at once, and no savings is too small. A penny saved is more than a penny earned!
Ways To Save Your Family Money
What are some ways you save your family money?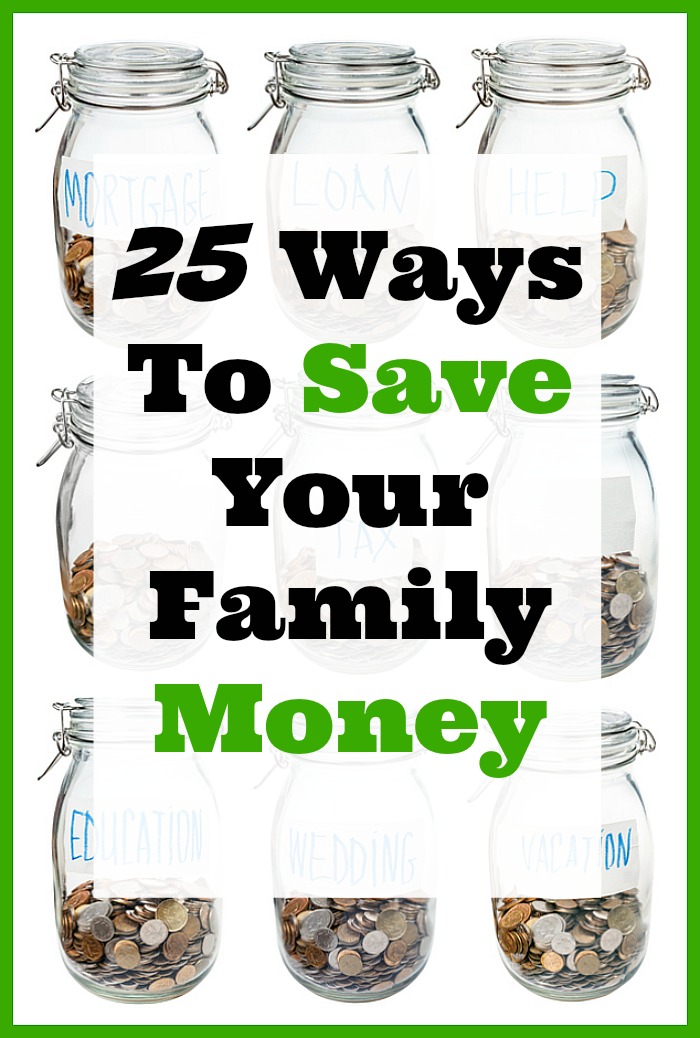 You may also be interested in: 40 Simple Money Saving Tips & Tricks