Classic Applesauce Cinnamon Ornaments Craft.
I love the look of rustic farmhouse decor all year, but especially when it comes to Christmas. It's even better when you can decorate with ornaments that are homemade. They look stunning, and they're so fun to make! Doesn't it feel good when you can save money, make something beautiful, and spend time with the family? When you make these Old-Fashioned Applesauce Spice Ornaments you get a little bit of everything!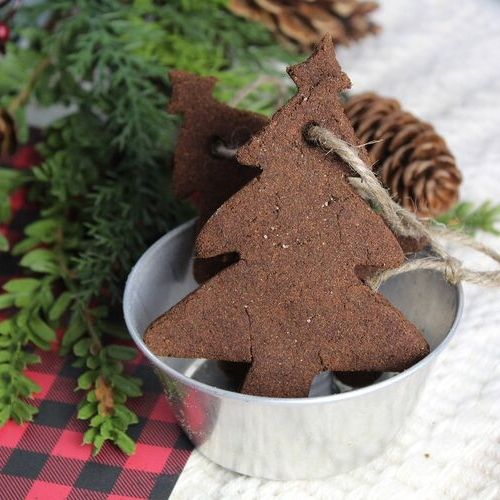 Disclosure: This post may contain affiliate links to Amazon and/or Etsy, which means that I may earn a small commission from some of the links in this post. Please see our Disclosure Page for more information.
These DIY Christmas ornaments are great for adults and kids. It truly doesn't matter how old you are because it's not possible to not love them. Plus, when you are baking them, your house is going to smell amazing. When you decorate your Christmas tree with these homemade ornaments it'll look fabulous, and you'll save money too!
Old-Fashioned Applesauce Spice Ornaments
Materials
1 cup of applesauce (sweetened or unsweetened)
1 1/4 cup ground cinnamon
2 tablespoons of ground cloves
Wax paper
Pencil
Mixing bowl
Rolling pin
Spatula
Cookie cutters
Baking sheet
Twine or ribbon
Directions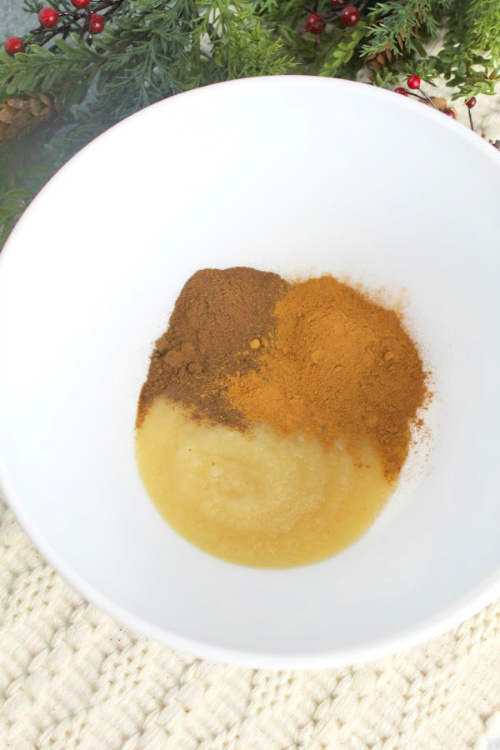 1. Begin by mixing the applesauce, cinnamon powder, and clove powder in a bowl. Mix well.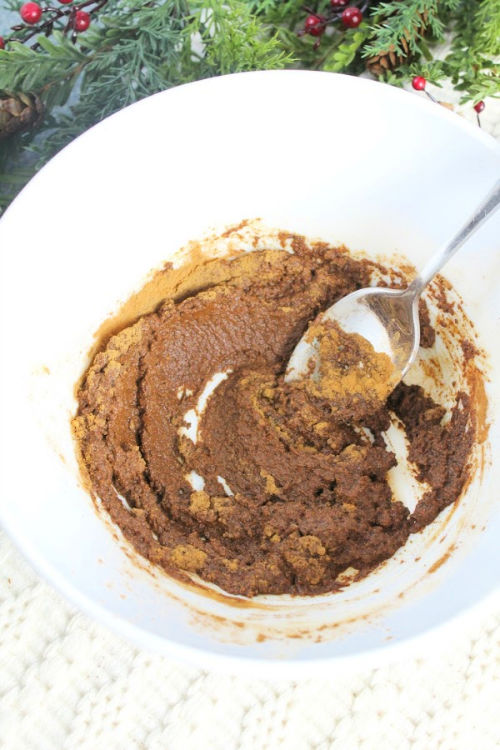 2. Check the consistency of the mixture. You want it to feel like damp dough that shapes when you squeeze it. If you squeeze and the mixture is too wet, add in a sprinkling of cinnamon powder (about 1/2 tsp at a time) until it is less sticky.  If the mixture is too dry and crumbly, add in a teaspoon of applesauce at a time until the mixture becomes more firm.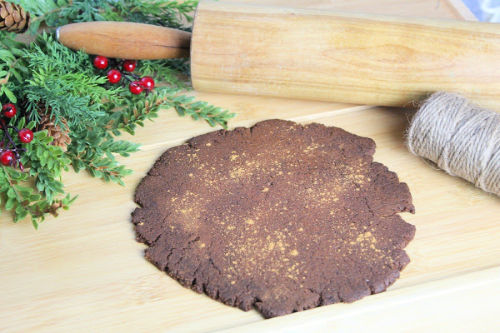 3. Once the mixture is firm and shapeable, you can roll it out onto a flat surface. Before you do, sprinkle the surface with more cinnamon powder to prevent sticking.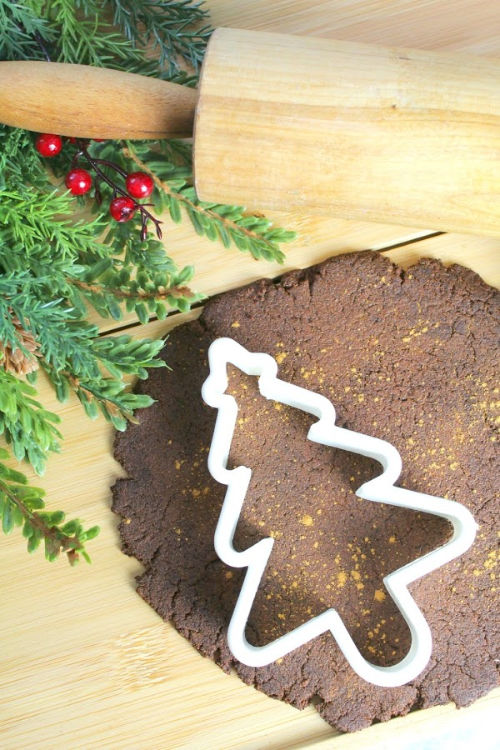 4. Roll the dough out so it is about 1/4 of an inch thick. Take cookie cutters of your choice and press them into the dough to create your shapes.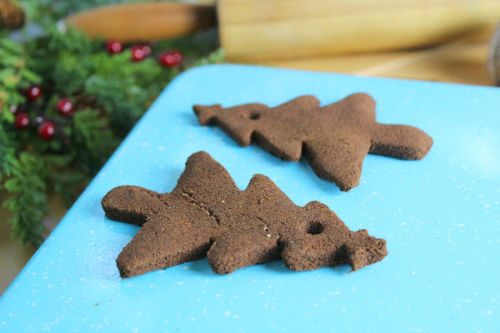 5. Use a spatula to remove the cutouts and place them on a cookie sheet lined with wax paper.
6. Before you heat the cutouts, take a pencil and poke one end into the top of each ornament to create a hole for hanging.
7. Bake at 200 degrees for 2 hours. The ornaments should be firm when done, but not crispy as this may cause breakage.
8. Allow to cool and remove ornaments with a spatula. Use twine or ribbon for hanging by simply looping the material through the premade hole. Enjoy!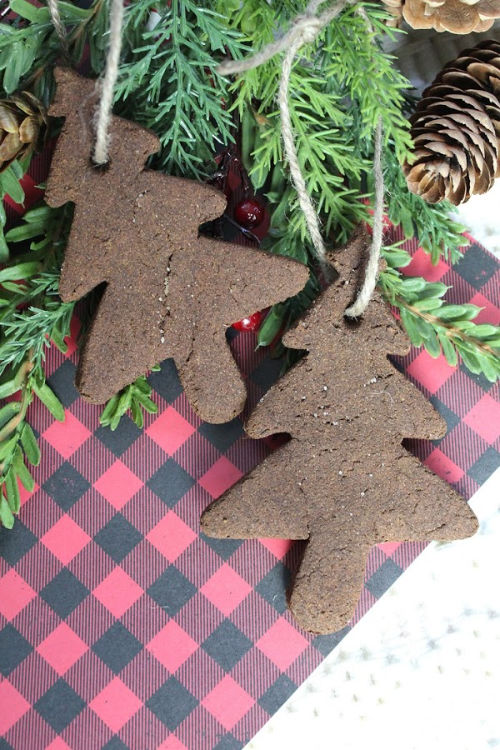 Do you often make homemade Christmas tree ornaments? What's your favorite DIY ornament you've made?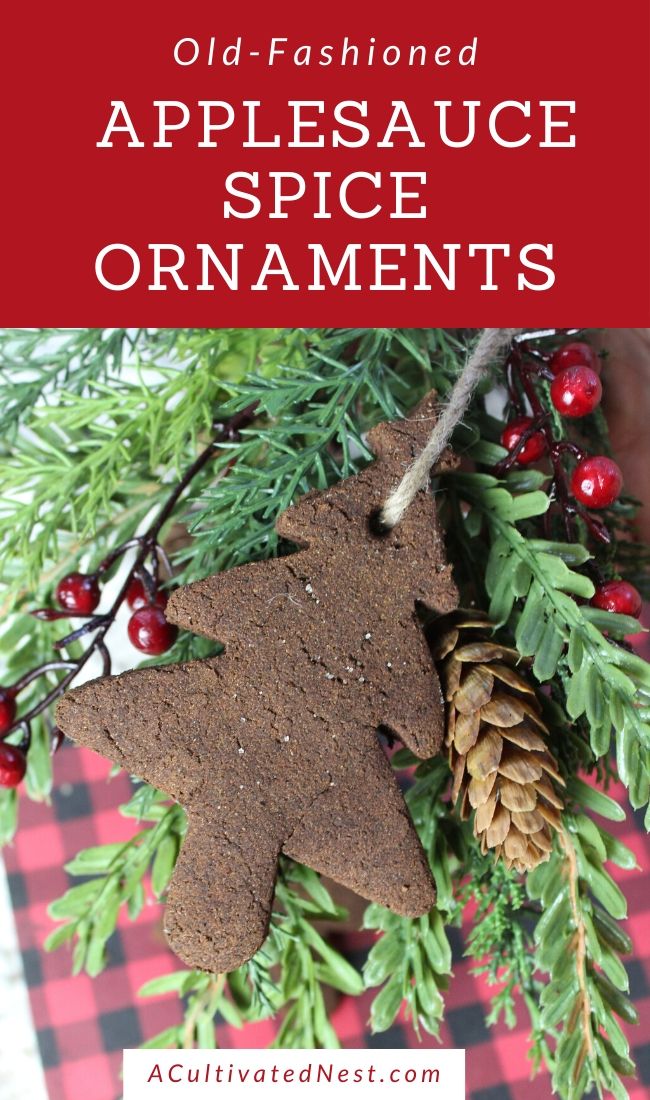 You might also be interested in: Popsicle Stick Button Snowflake Ornament