Making homemade Christmas ornaments is my favorite crafting activity right now! By the time Christmas comes around, my kids and I will have created a good bunch of new, completely DIY Christmas ornaments to display! This time, I decided to go with an iconic symbol of winter, the snowflake! If you'd also like to adorn your tree with a homemade Christmas tree ornament or two, then make this Popsicle Stick Button Snowflake!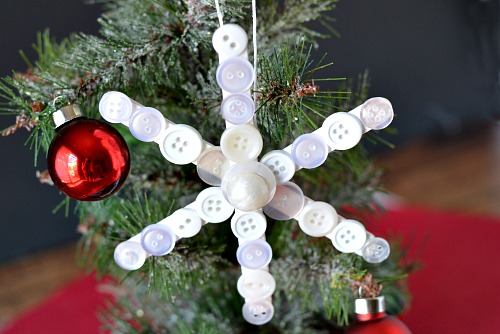 Disclosure: This post may contain affiliate links to Amazon and/or Etsy, which means that I may earn a small commission from some of the links in this post. Please see our Disclosure Page for more information.
If you're doing this craft with kids, consider putting your hot glue gun on low heat. Hot heat isn't necessary, and low heat reduces the chance of anyone touching super hot glue. I wouldn't suggest using regular white school/craft glue as it probably won't be strong enough.
I used all white buttons on my homemade Christmas tree ornament. But you don't have to! Consider using different colored buttons and/or painting the base snowflake a different color. Be creative and have fun with it!
Popsicle Stick Button Snowflake- Homemade Christmas Tree Ornament
Materials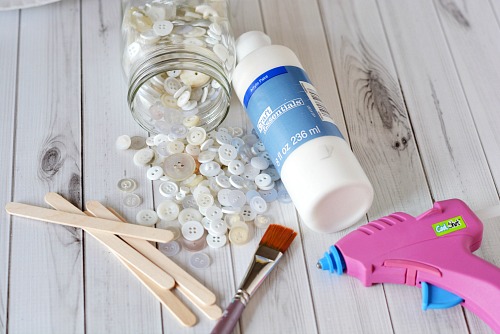 3 craft sticks/popsicle sticks
White acrylic paint
White buttons (I used one half ball style pearl button for the center, but that's optional)
Embroidery thread or string
Hot glue/hot glue gun
Paint brush
Directions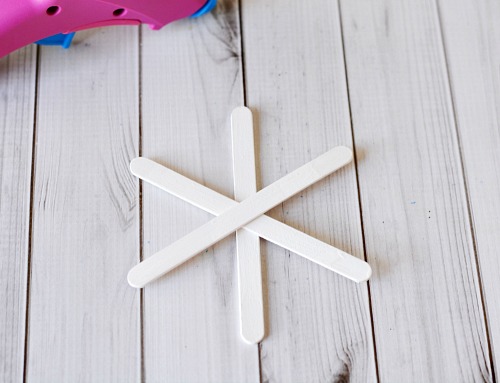 1. Use white acrylic craft paint and a paint brush to paint three craft sticks. Let dry completely.
2. Use hot glue to attach the sticks together, in the center as shown.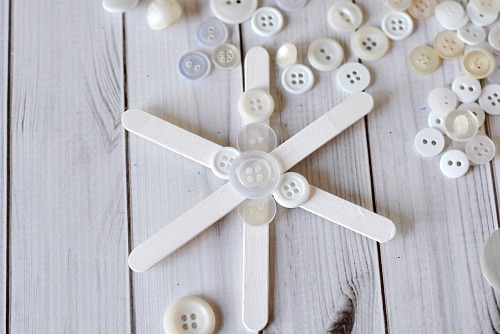 3. Attach white buttons onto the craft sticks with hot glue. I started with a larger button in the center and found a half ball style button to put on top of that. Continue to add buttons until your craft sticks are completely covered.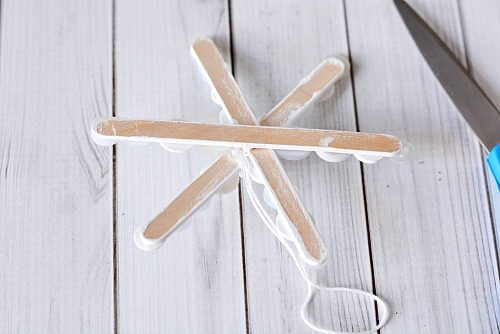 4. Cut a piece of embroidery floss or string about 5″ in length. Make a loop, and hot glue the two ends to the back of the snowflake as shown.
Then your popsicle stick button snowflake ornament is ready to be displayed!
How many homemade Christmas tree ornaments do you have?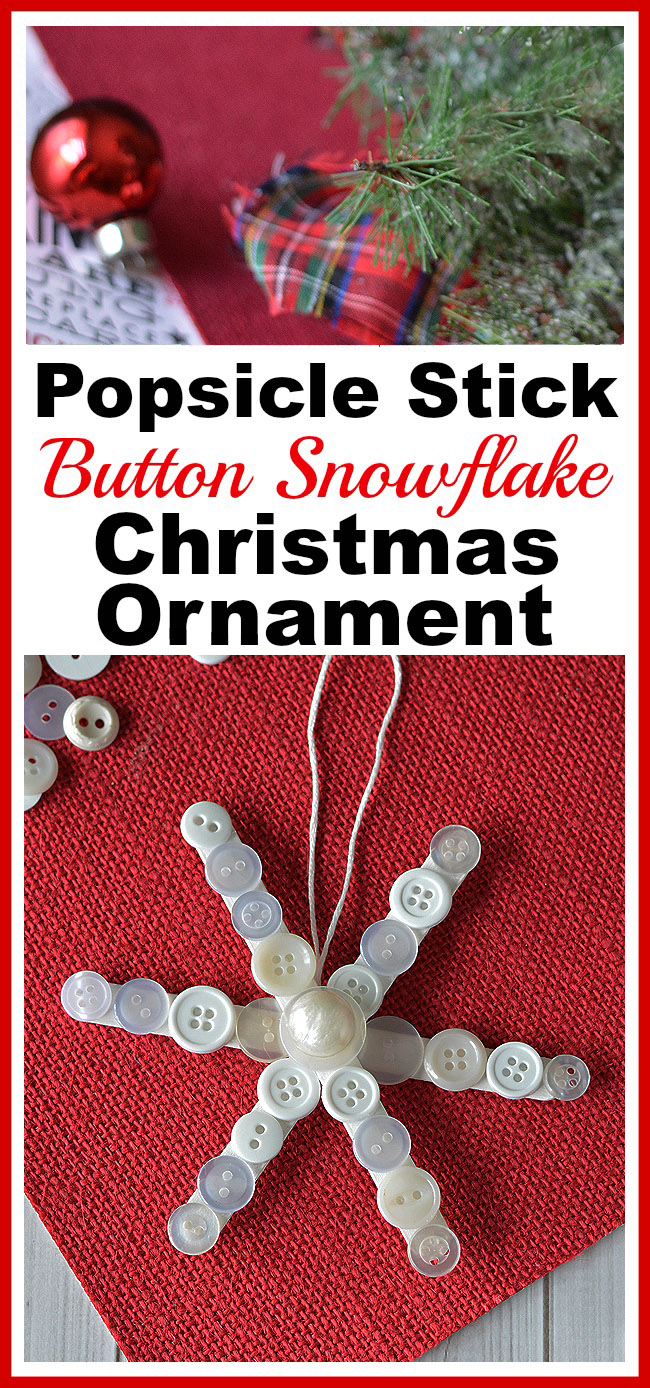 This post contains affiliate links to Amazon. Please see our Disclosure Page for more information.
You might also be interested in: