Gorgeous DIY New Year's Eve Crafts.
I love all the winter holidays! However, I greatly enjoy New Year's for a multitude of reasons. Having friends over and celebrating the past year and looking to the future is so uplifting and just plain feels good. Plus, who doesn't love to have an excuse to host a party, make lots of yummy food, and decorate? I look forward to it every year, and I always want to go the extra mile when it comes to decorating. These 16 New Year's Eve DIY Ideas will impress your friends and are a blast to make!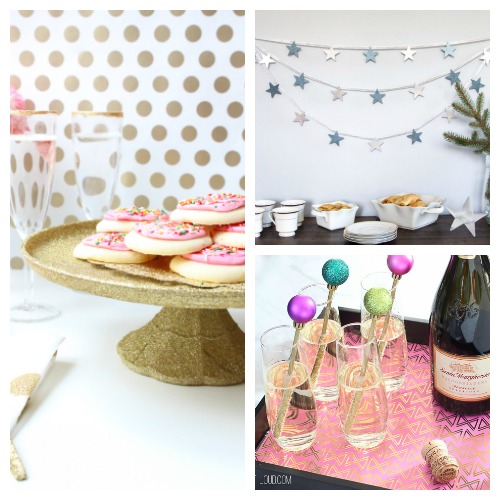 Disclosure: This post may contain affiliate links to Amazon and/or Etsy, which means that I may earn a small commission from some of the links in this post. Please see our Disclosure Page for more information.
Celebrating the New Year is fun, no matter what your decorations look like. But I tend to enjoy having some glitter, sparkles, and stunning decor that invites you to settle in and have a great night. Whether you are keeping everything simple and for a limited number of guests or are going for a huge gathering, you will save money and have fun making your own decorations. You can go as elegant as you wish, add some glam, or keep it simple. Whatever direction you choose to go in, there are sure to be some great New Year's Eve DIY ideas to inspire you below!
16 New Year's Eve DIY Ideas
When it's time to start thinking about New Year's Eve DIY ideas, think of items that are in traditional colors like gold, silver, and black. Or you can go with vibrant colors like hot pink, blue, green, or anything else you want. That's what's so great about decorating for New Year's- you seriously can't go wrong. Don't be afraid to take these ideas and put your own spin on them. Change the colors, make them your own, and have a great time while doing so!
I love to make several crafts for New Year's and utilize Christmas lights and bulbs to add to the elegance and style. You can never go wrong with hanging a few white lights above your food or drink table. It sets the stage for a fun and relaxing environment while still looking stunning. Plus, an added bonus of using items that you have around is that it will save you money too. And who doesn't like to save some money and be frugal when possible? So take a look at these New Year's Eve DIY ideas for some awesome inspiration for your next party!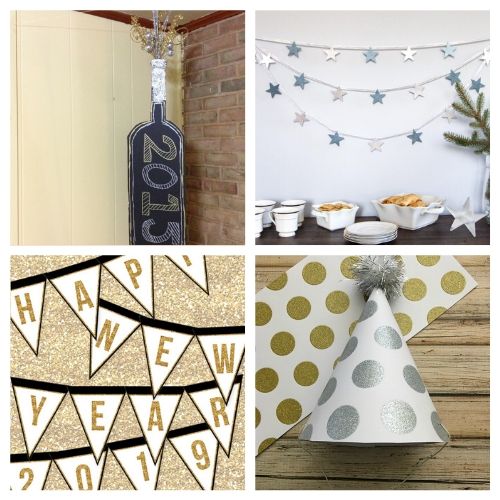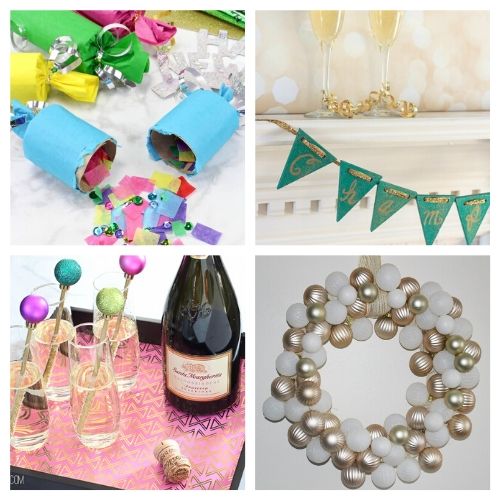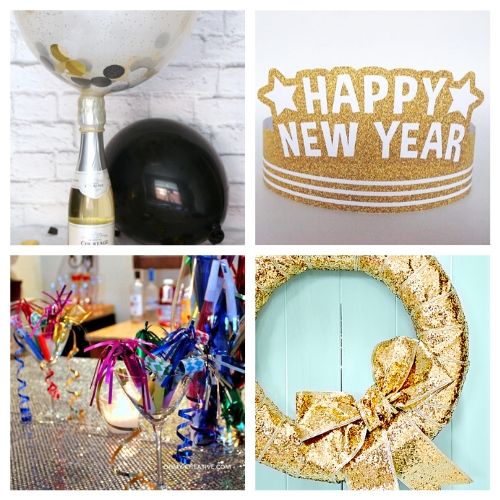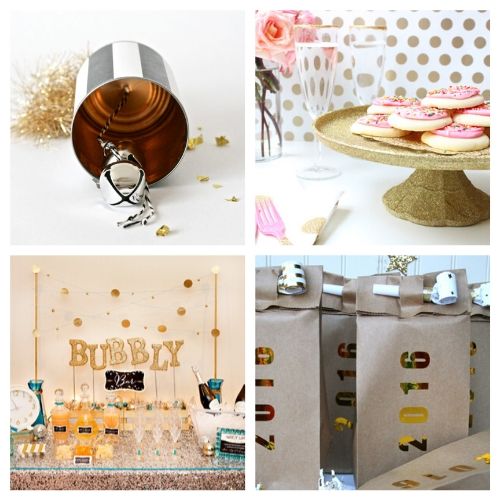 What's your favorite thing about the New Year?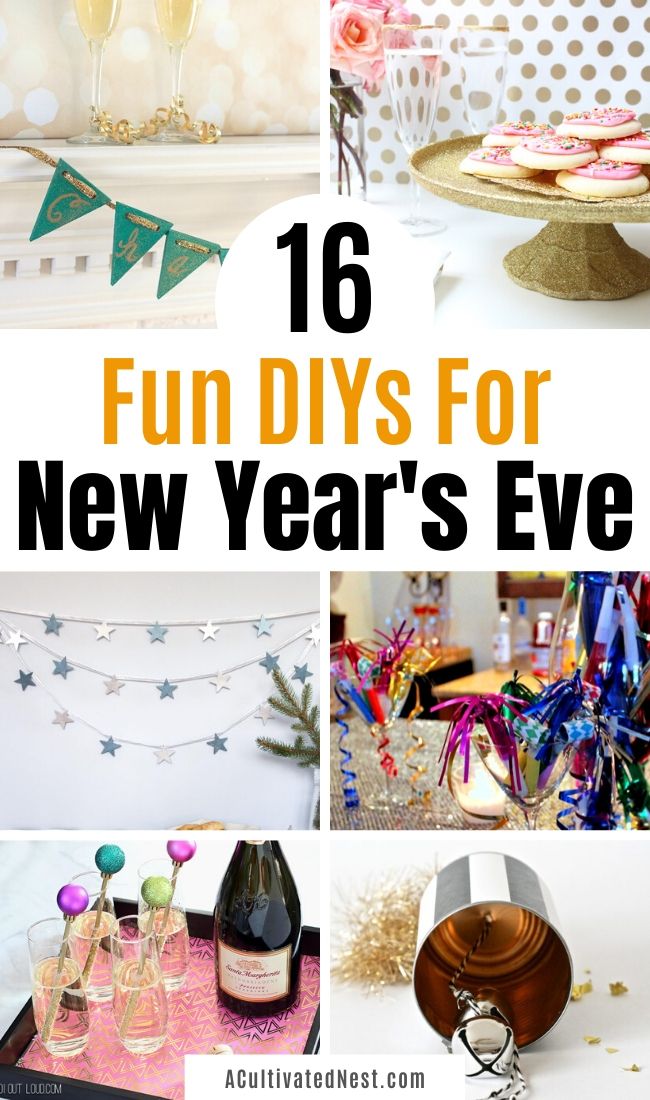 You might also be interested in: 15 New Year's Eve Party Food Ideas