How to Have a Spa Day at Home with DIY Beauty Products.
You don't have to spend money for a fancy spa if you want to spend a day pampering yourself. Instead, just make a couple of these luxurious DIY beauty products and use these great ideas. You'll be feeling more relaxed in no time, and by the end of the day you'll be looking beautiful! For the DIYs and ideas you need to have your spa day on a budget, check out these 20 DIY Spa Day at Home Ideas!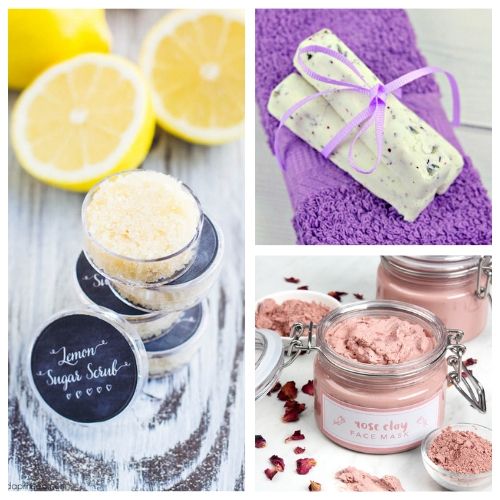 Disclosure: This post may contain affiliate links to Amazon and/or Etsy, which means that I may earn a small commission from some of the links in this post. Please see our Disclosure Page for more information.
All of these DIY spa day beauty product recipes are quick to put together, but some (like the bath bars) do need time to set. So I'd recommend putting everything together within the week before your actual spa day. You can keep your homemade beauty products in the fridge until that day if they contain fresh ingredients. Then on your spa day just bring everything out and start relaxing at your own homemade spa!
20 DIY Spa Day at Home Ideas
How you plan out your DIY spa day at home is up to you. But I would definitely recommend some nice aromatherapy via an essential oil diffuser (the smell of lavender is wonderfully relaxing) and a heated foot bath would make the day extra special. And don't forget your spa headband to keep your hair out of the way of your face mask. Combine that with a super soft terry cloth robe and you're ready for the most relaxing day ever!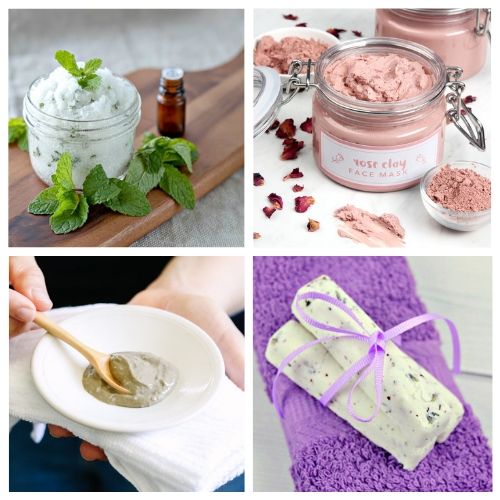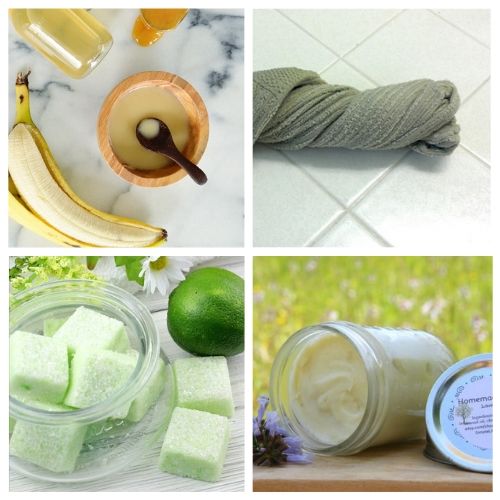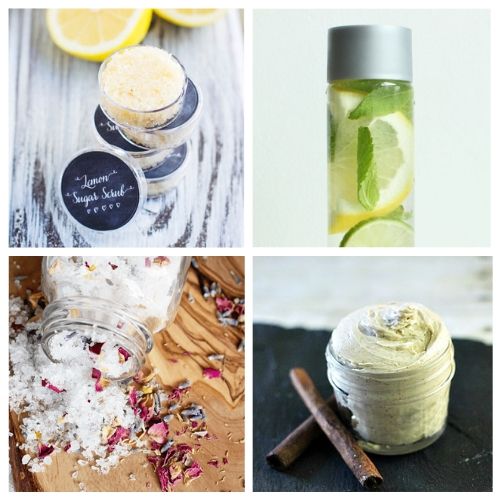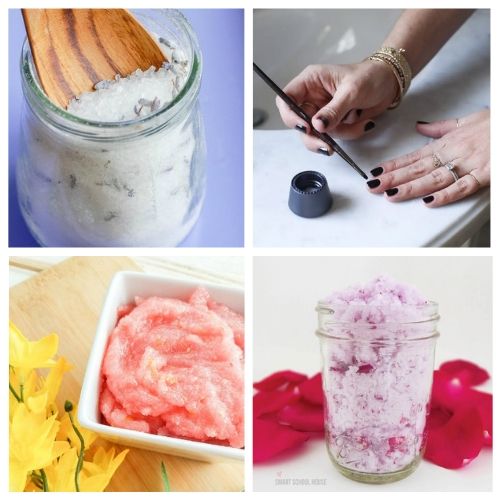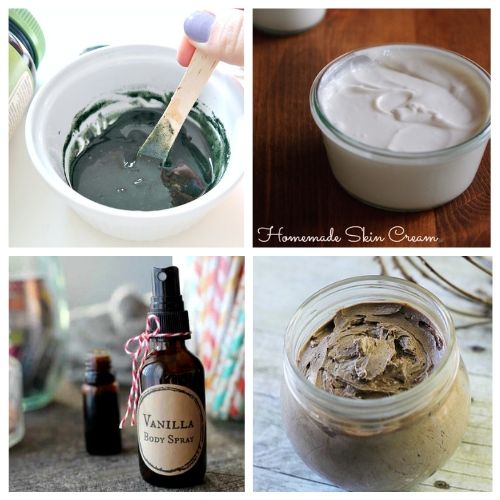 Don't forget, if you make too much of any of these DIY beauty products (or just make some you really love and want to share), these make great DIY gifts! You could even make several homemade beauty products and put them all together and make a spa day gift basket. Take a look at this spa gift basket for ideas of what to include in yours. And remember that we have a whole sugar scrubs ebook that you can use for great DIY sugar scrub gift ideas!
Which of these do you want to try on your next DIY spa day at home?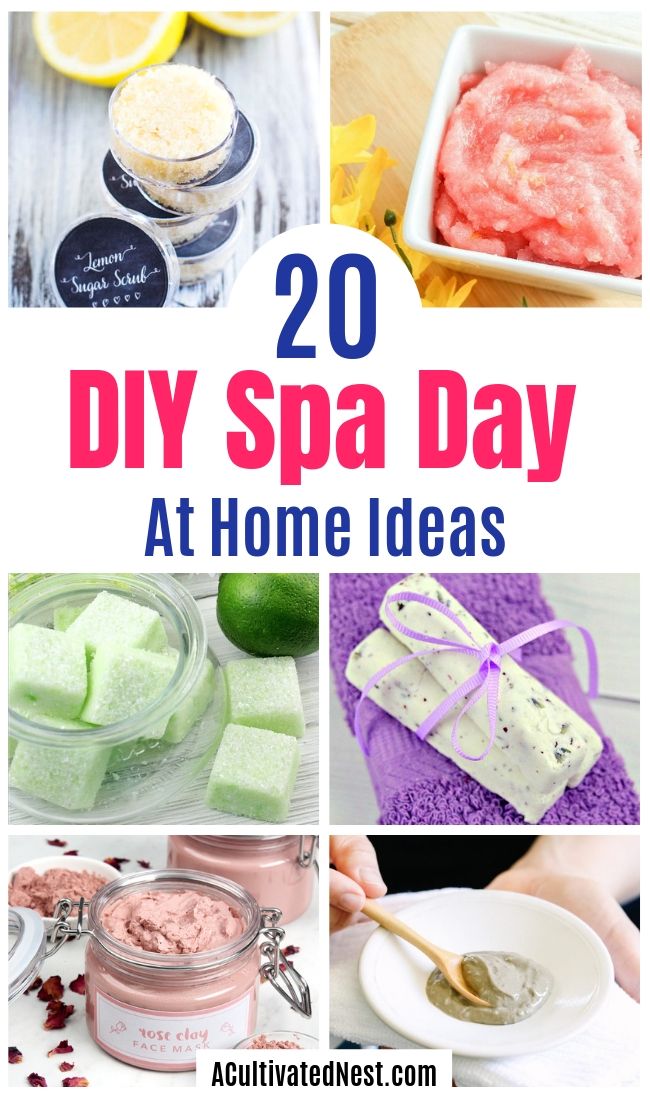 You might also be interested in: 20 Fresh Scented DIY Sugar Scrubs