DIY Bath Bomb Bars with Roses + Lavender.
I love to make homemade beauty products, especially bath bombs. The other day, I was wondering if I could make bath bombs in a shape other than the traditional sphere, partly for fun, and partly for easier storage. The end result- I made these gorgeous Rose and Lavender Bath Bomb Bars! They create such a luxurious bath, and because of their shape they're easier to gift and store!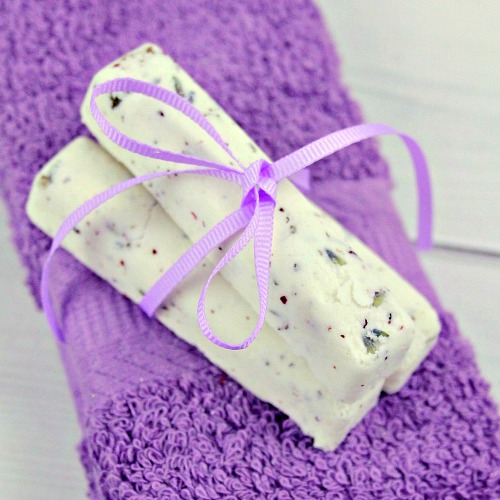 Disclosure: This post may contain affiliate links to Amazon and/or Etsy, which means that I may earn a small commission from some of the links in this post. Please see our Disclosure Page for more information.
While I love normal bath bombs, sometimes a full sphere is more than I need. Plus, you need a large jar to store them. This bath bomb bars DIY lets you create bath bombs in a smaller size, plus you can store them in a smaller rectangular container! And like all bath bombs, they make wonderful DIY gifts!
Rose and Lavender Bath Bomb Bars
Materials
2 cups baking soda
1 cup citric acid (It's better to buy in bulk on Amazon)
1/4 cup cornstarch
1/4 cup white kaolin clay
1/3 cup coconut oil
1 teaspoon polysorbate 80
10-20 drops lavender essential oil
10-20 drops rose essential oil
Dried roses
Dried lavender
Spray bottle filled with rubbing alcohol
Silicone or plastic rectangular stick mold
1 large mixing bowl
Directions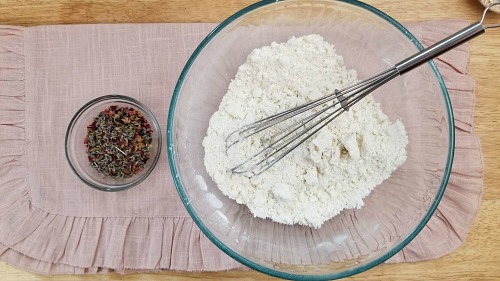 1. In a large mixing bowl, add the baking soda, citric acid, cornstarch, and white kaolin clay. Whisk dry ingredients together.
2. Add the coconut oil. This binds all the ingredients together, so you bath bombs don't crumble when you touch them!
3. Add the polysorbate 80. This will help the coconut oil disperse more evenly in your bath water and makes the bath bombs bubbly.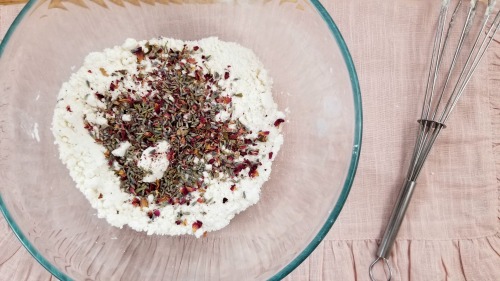 4. Add the lavender and rose essential oils. Mix all ingredients well. You may need to use your hands to break down any clumps and make sure everything is mixed in. The mixture is perfect when it feels like wet sand and holds together when you press it in your hands.
5. Add 1-2 Tablespoons of the dried roses and lavender to the bath bomb mixture. Mix well.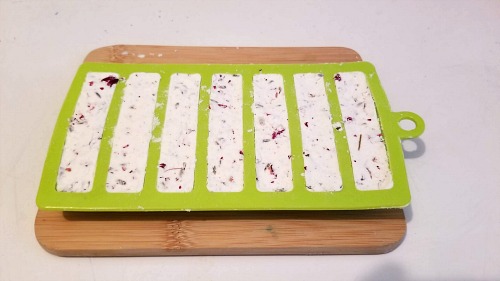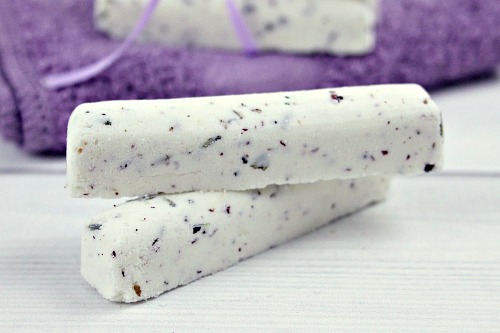 6. Add the mixture to the mold. Press firmly. Fill to the top. Allow to dry at least 24-36 hours. To remove, gently pop the bars form the mold. Store in an airtight container until ready to use.
How to Use
Drop 1-2 bars in a warm bath. Then enjoy a luxurious, relaxing bath with the help of your DIY rose and lavender bath bomb bars!
Have you ever made bath bombs in a non-spherical shape?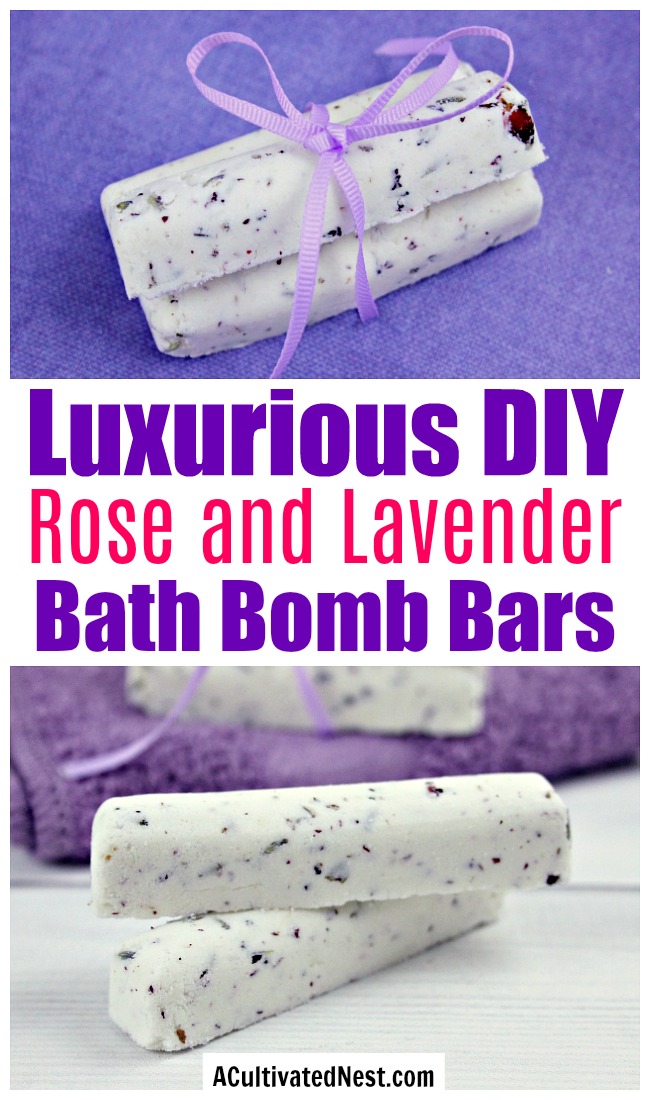 You might also be interested in: 10 Creative Ways to Use Herbs from Your Garden