I love growing my own herbs! No matter where we've lived, I've always found the space for at least a small container herb garden. They're just so easy to grow, so useful, and save me from spending money on the fresh "live" herbs available at the grocery store (which half the time, die within a week for me). But sometimes, I don't use as many herbs as usual, or my plants are just extra prolific. Which is what led me recently to go looking for ways to use up my extra herbs. Here are 10 Creative Ways to Use Herbs from Your Garden!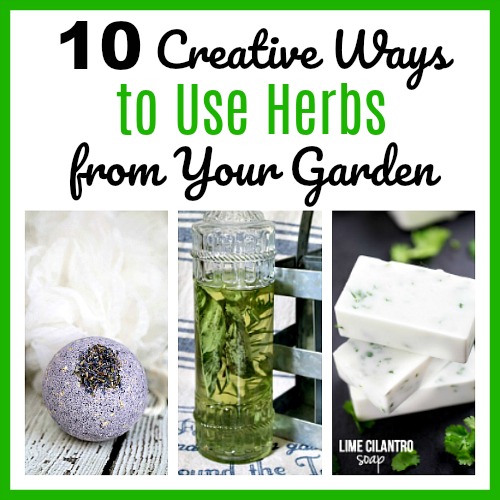 Disclosure: This post may contain affiliate links to Amazon and/or Etsy, which means that I may earn a small commission from some of the links in this post. Please see our Disclosure Page for more information.
Herbs are useful for more than just cooking! As you'll see in these ideas for ways to use herbs from your garden, you can also use them in beauty products, cleaning products, and more!
If you don't have space for a container garden outdoors, you might want to consider growing herbs inside. You can grow them the traditional way, in pots, or get this handy hydroponic indoor garden with grow lights from Amazon!
10 Creative Ways to Use Herbs from Your Garden
1. Lavender Oatmeal Bath Bombs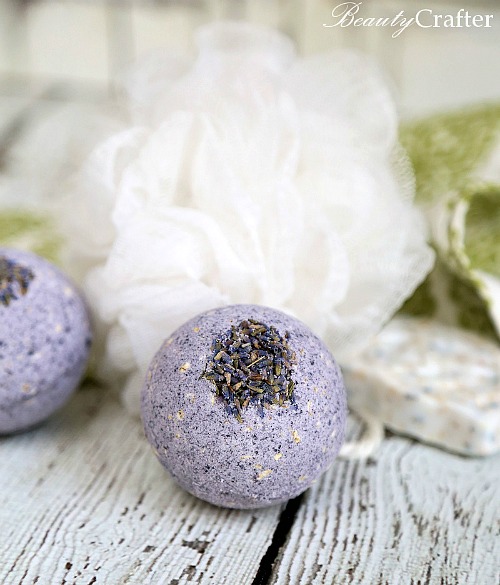 A wonderful gift for any holiday or occasion is these lavender oatmeal bath bombs from Beauty Crafter!
RELATED: 10 Luxurious DIY Bath Bombs
2. Rosemary Cooking Salt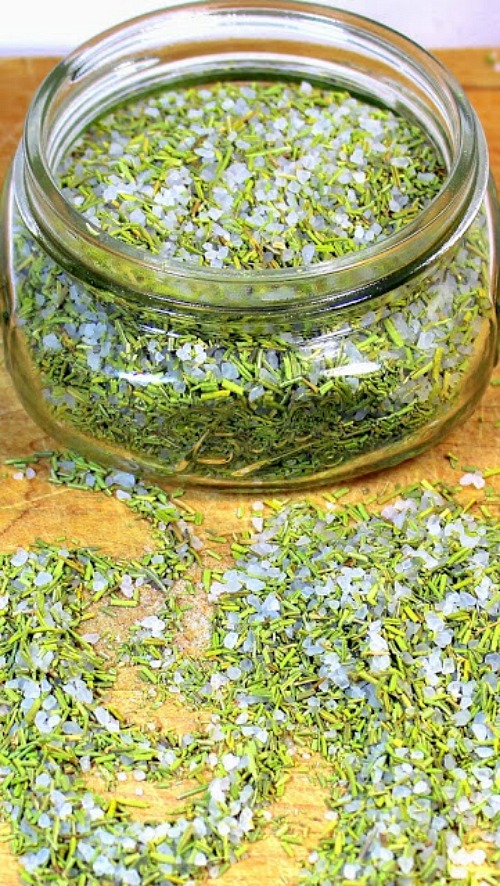 Want to add a punch of flavor to your recipes? Try 52 Ways to Cook's rosemary salt!
3. DIY Lavender Bath Soak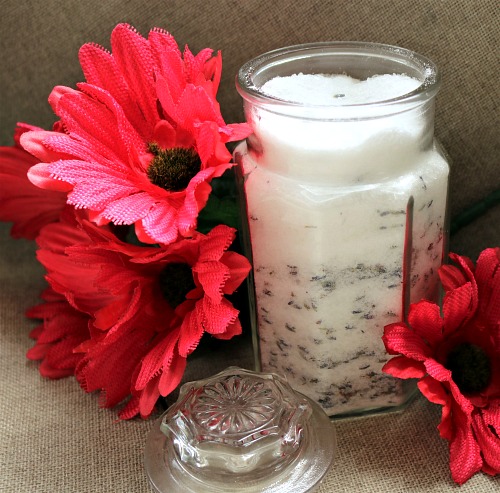 Soak in a nice, relaxing bath with this DIY lavender bath soak!
4. Lime Cilantro Soap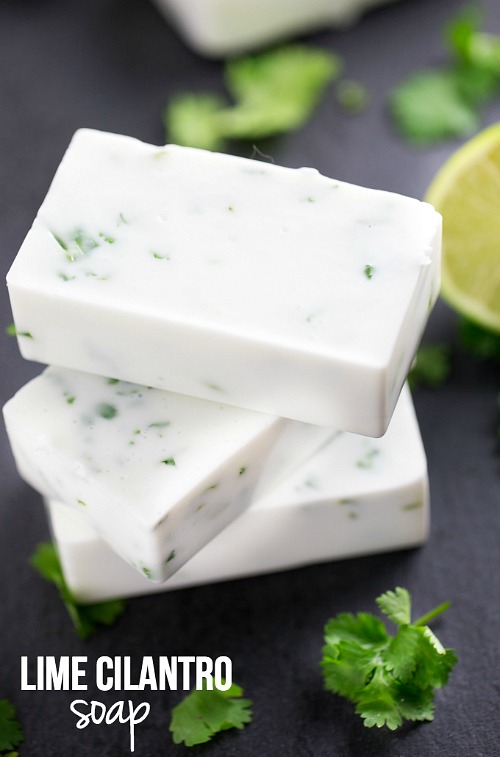 This is such a clever way to use extra fresh cilantro from your garden! Check out how Simply Stacie made this lime cilantro soap!
5. Lavender Rosemary Wax Melts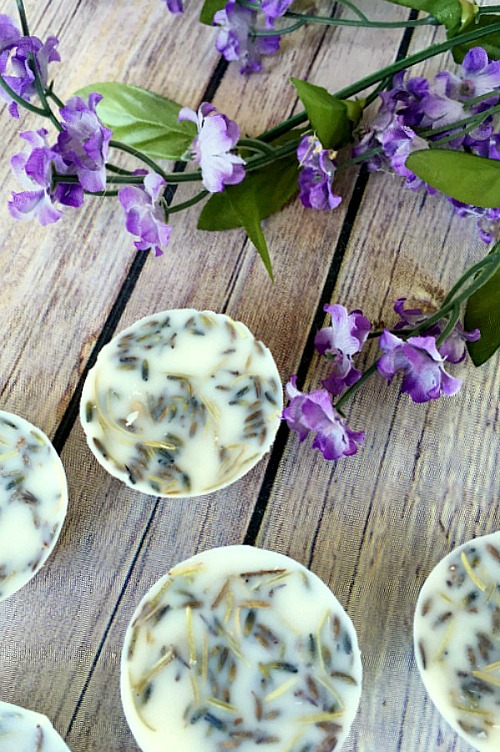 Make your home smell wonderful and put your herbs to good use with Clean and Scentsible's lavender rosemary wax melts!
6. DIY Room Scents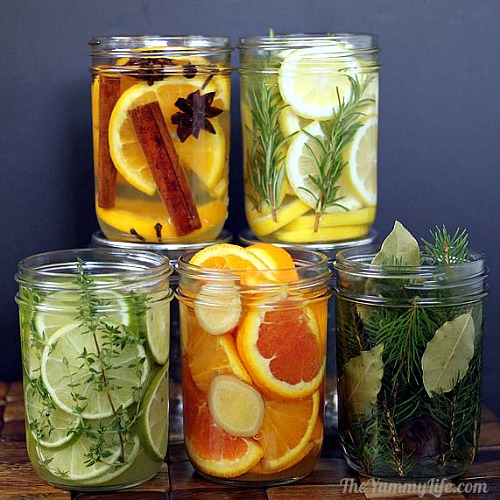 Don't have a wax melts warmer? You can still make your home smell great (and use up some herbs) with The Yummy Life's DIY room scents!
RELATED: DIY Air Fresheners to Make Your Home Smell Good
7. Herb Ice Cubes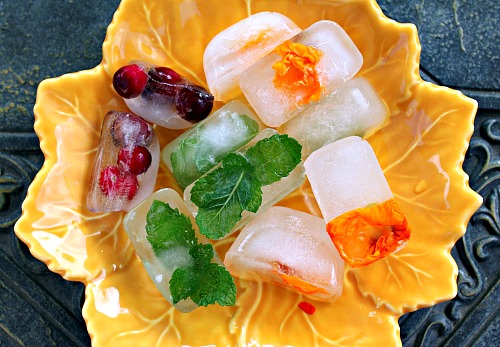 You know how to make a good drink great? Use flavored ice cubes! Check out Garden Therapy's herbal, floral, and fruit ice cube recipes!
8. Sage All-Purpose Household Spray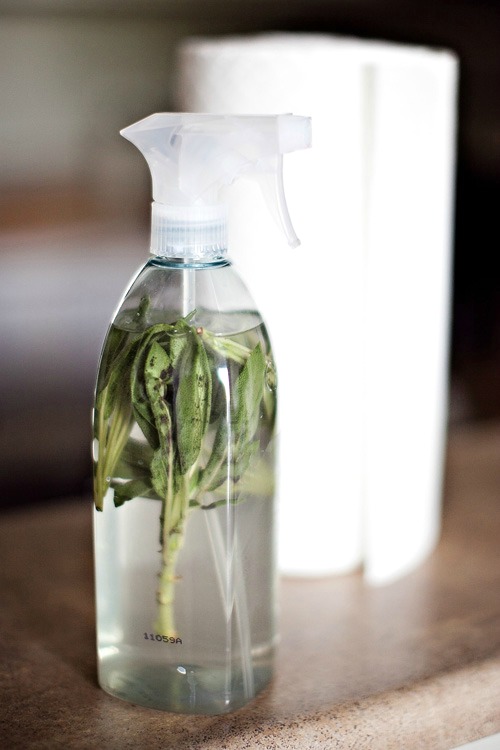 Clean your home naturally with Melodrama's sage all-purpose household spray!
RELATED: 25 Homemade Cleaner Recipes
9. Herb Infused Cooking Oil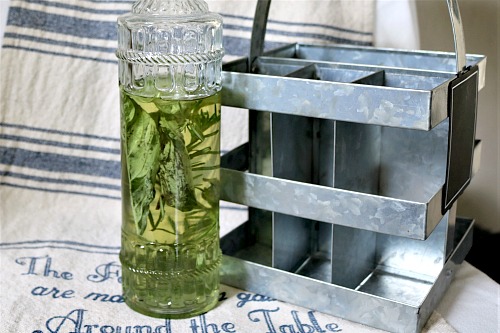 This herb infused cooking oil adds wonderful flavor to any dish (and looks pretty sitting on your kitchen counter)!
10. Lavender Dryer Sachets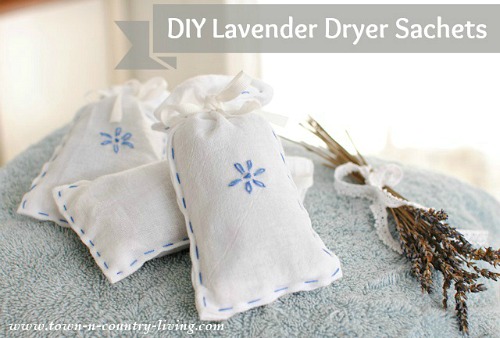 You don't need harmful dryer sheets to make your laundry smell nice. Instead, try Town and Country Living's lavender dryer sachets.
How do you use herbs from your garden?
This post contains affiliate links to Amazon. Please see our Disclosure Page for more information, and thanks for supporting this site!