I know this looks good enough to eat, but this quick recipe is actually for a DIY sugar scrub, not food! But like a tasty dessert, this homemade sugar scrub smells delicious. It also leaves your skin looking great and feeling wonderfully soft. For a bright, refreshing homemade beauty product (or DIY gift) try my Honey Lemongrass Sugar Scrub!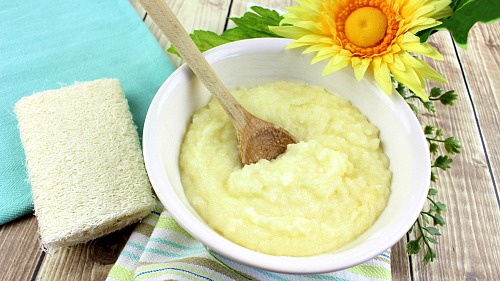 Disclosure: This post may contain affiliate links to Amazon and/or Etsy, which means that I may earn a small commission from some of the links in this post. Please see our Disclosure Page for more information.
Like all essential oils, lemongrass essential oil comes with a lot of helpful benefits! It helps relieve muscle pain and body aches, kills skin bacteria, repels insects, and has astringent properties. Lemongrass also has a soothing and sedating effect for those suffering from insomnia, and may possibly help relieve anxiety and depression.
The honey in this honey lemongrass sugar scrub is also really helpful! You'll want to use raw honey (which means unpasteurized honey). Raw has antibacterial properties, and helps this sugar scrub to further clean your skin. You could use regular (pasteurized) honey if you couldn't find raw honey, but raw honey is getting easier to find in regular grocery stores, and is healthier than regular honey.
Do note that some people can have an allergic reaction to raw honey because it may contain pollen, pieces of the honeycomb, etc. You may want to do a quick spot skin allergy test by putting a little of the honey on your arm. Leave it for an hour, and if you're not itching or seeing hives, you probably don't have a honey allergy. Lemongrass essential oil may also cause skin irritation, so you may want to test it in a similar way. But it's really quite rare to be allergic to either of these ingredients, and for the majority of people all they do is help make your skin healthier and more beautiful!
Honey Lemongrass Sugar Scrub
Yields: 1 1/2 cups of sugar scrub
Ingredients
1 cup granulated sugar
1/2 cup coconut oil
3 Tablespoons raw honey
10-12 drops lemongrass essential oil
3-4 drops Vitamin E oil
Yellow food coloring (optional)
Directions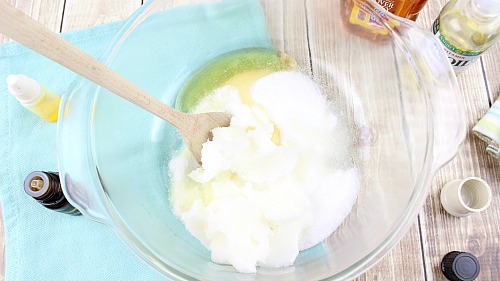 1. If your coconut oil is in solid form, microwave it for 20 seconds to soften it. Add the sugar and coconut oil to a medium mixing bowl and stir well to combine.
2. Mix in the honey, lemongrass essential oil, and vitamin E oil.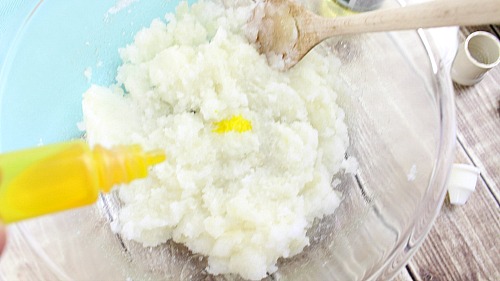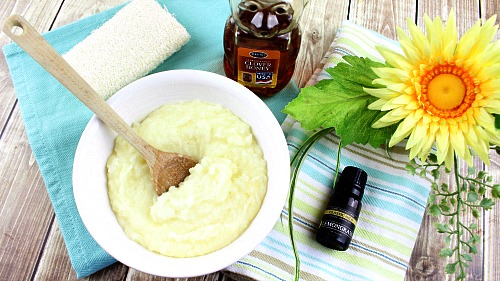 3. Add in a drop or two of the yellow food coloring if you want a more yellow colored sugar scrub. Stir to combine.
4. Transfer to your favorite glass airtight container (like a Mason jar) and keep for 3 months.
5. Enjoy your homemade honey lemongrass sugar scrub!
How often do you make DIY sugar scrubs?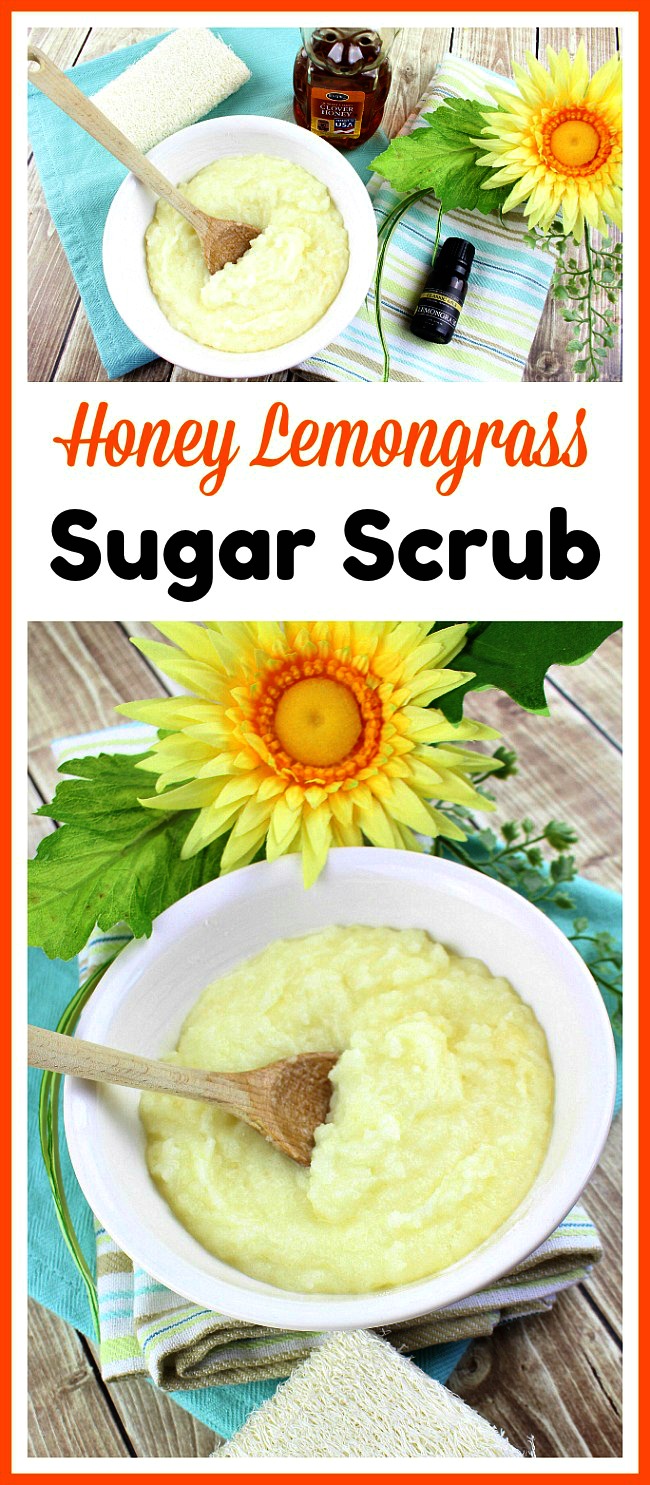 This post contains affiliate links to Amazon. Please see our Disclosure Page for more information, and thanks for supporting this site!
You might also be interested in: