Free Printable Farm Fresh Eggs Art Print.
You don't have to live on a homestead to use farmhouse decor in your home! Every home can benefit from the rustic cheerfulness of farmhouse style decor. I've always been particularly fond of chicken/rooster art, and have even thought of maybe getting chickens one day. Until that day comes, I'll just decorate my home with this beautiful Free Printable Farmhouse Chicken Wall Art!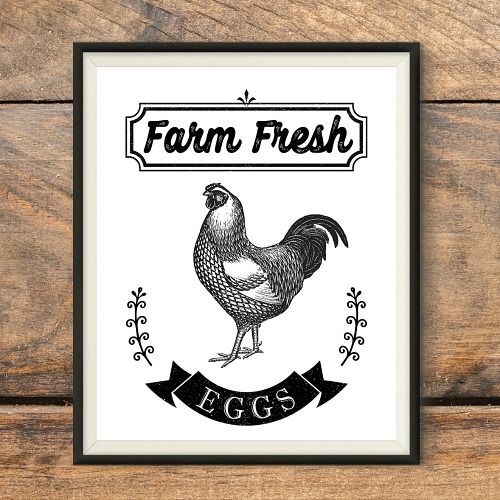 Disclosure: This post may contain affiliate links to Amazon and/or Etsy, which means that I may earn a small commission from some of the links in this post. Please see our Disclosure Page for more information.
This gorgeous free printable farmhouse wall art would look especially lovely in your kitchen!
Free Printable Farmhouse Chicken Wall Art
Who doesn't like the idea of farm fresh eggs? But you don't need to run a farm to get them! Instead you can always search on Local Hens and find farms, farmer's markets, and other sources near you where you can get local fresh eggs!
Because this free printable wall art is black and white, it'll work well in a variety of frames. I think a black frame or wood frame would look especially nice. Combine it with other farmhouse style wall art and create a whole farmhouse gallery wall!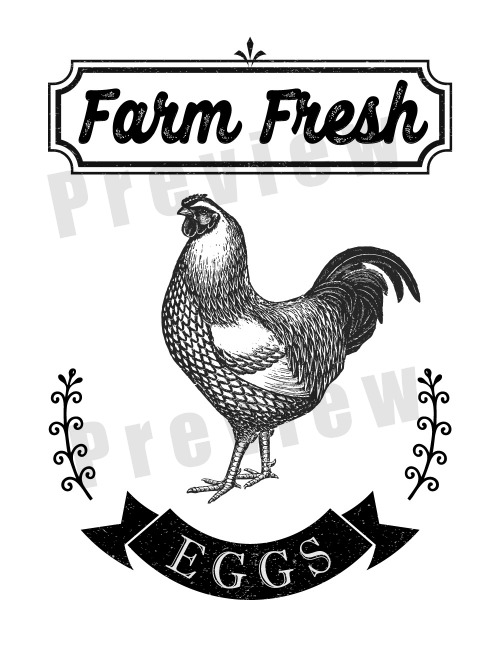 Download Your Free Printable Farmhouse Chicken Wall Art Here
When it comes to printing, regular printer paper would be fine, but for better results I'd recommend matte photo paper. For the very best results, I'd recommend this paper. Set the PDF to print at "Actual Size." The print comes with cut guides to help make it 8 x 10 inches. If you don't see the cut guides you can turn on borderless printing to print to the edge of the paper. Not all printers have this (usually it's in the printer's properties) but measuring out 8 x 10″ with a ruler is an easy alternative. I'd also recommend trimming the paper with an actual paper trimmer. I used to try to cut out printables by hand with scissors, and it took so much longer and my edges were pretty much always uneven. So now I always use my paper trimmer. And if you're wondering what printer I use, it's an older model of this one.
Enjoy your free printable farmhouse chicken wall art! If you love free printables, don't forget that our newsletter subscribers have access to our Free Resource Library which has many pretty free printables. If you're not subscribed yet you can sign up here.
How have you incorporated farmhouse style decor into your home?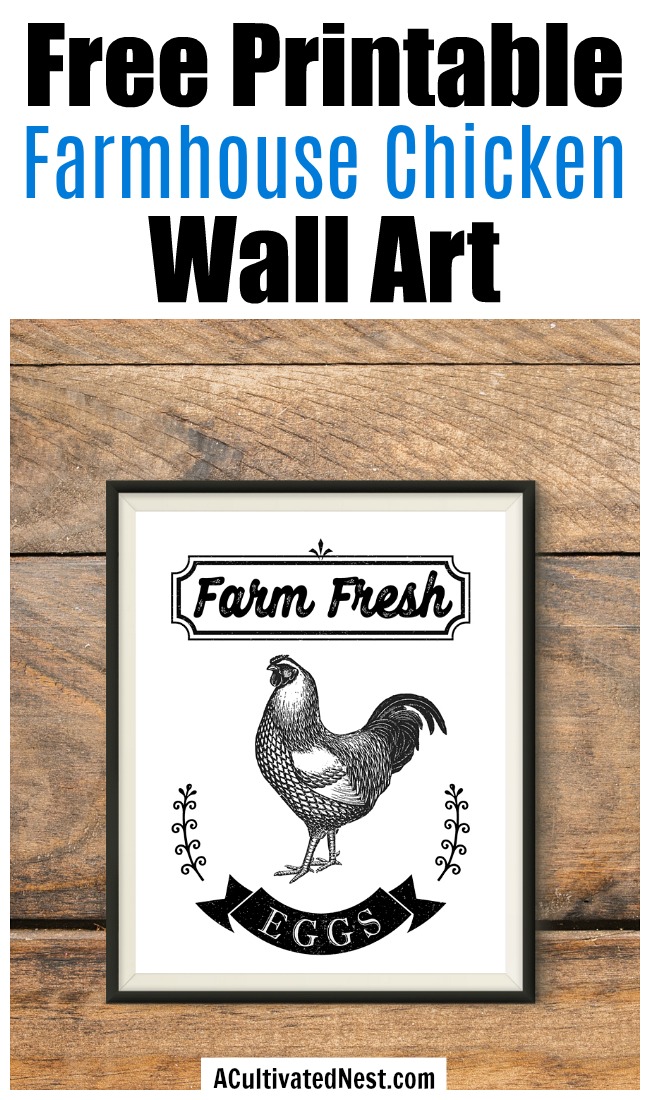 You might also be interested in: 20 Gorgeous Watercolor Wall Art Free Printables