Before you jump into your spring cleaning it's important to make sure you don't fall into some of the most common traps when it comes to cleaning your house. Because whether you learned them from family members, magazines, or the Internet, it's likely you've come to believe some false facts about cleaning. These 10 Spring Cleaning Myths have existed for decades and today I'm going to set the record straight!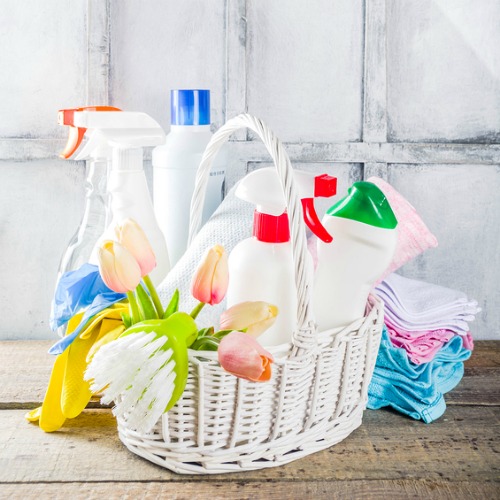 Disclosure: This post may contain affiliate links to Amazon and/or Etsy, which means that I may earn a small commission from some of the links in this post. Please see our Disclosure Page for more information.
It's important to know about incorrect cleaning tips because they can waste time, waste money, or damage the item you're trying to clean. So before you get to work on your spring cleaning, make sure you read all of these spring cleaning myths!
10 Spring Cleaning Myths You Need to Know
1. Bleach is a Great Cleaner
There is this myth that bleach is great for cleaning because it kills bacteria and removes stains. But it actually is a disinfectant, not a cleaner, meaning it excels at killing germs, not cleaning up grime. It's like the difference between antiperspirants and deodorants. Start with a cleaner, then try hydrogen peroxide, and then escalate to bleach only if you feel you have to. But in most cases, non-bleach disinfectants like hydrogen peroxide or commercial cleaners work well enough without being as dangerous as bleach.
2. Coffee and or Lemon Cleans Garbage Disposals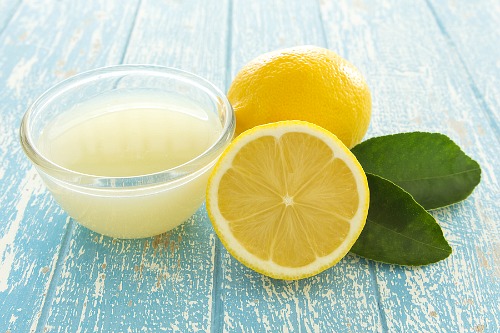 Shoving coffee or lemons down your garbage disposals makes them smell great but it doesn't actually do anything to disinfect them. That means they're still breeding grounds for bacteria and other nasty things. This is where hydrogen peroxide or vinegar can come in!
3. Cola is Great for Cleaning Toilets
It's true that cola is very acidic and that's why there's this myth that it makes a great toilet cleaner. But actually you could be doing more harm than good. The cola will actually darken any stains in your toilet and the sugar in the drink invites bacteria to form. For a natural way to clean your toilets, make our DIY citrus and lavender toilet fizzies.
4. Cleaning Solutions Work Instantly
You might think of cleaning your floors or counters like you do washing your hands- put the soap on then instantly remove. But, if you're doing that then you aren't giving the cleaning solutions time to their job! Some cleaning solutions need up to 20 minutes to properly clean. Be sure to read the instructions on your cleaning product before you start.
5. Gutters Only Need to Be Cleaned in Fall
It's easy to see why you might think that you only need to clean your gutters in fall, after all that's when there is an abundance of leaves and twigs falling from trees. But you should check on your gutters at least once a season just to make sure they aren't getting clogged or that a bird hasn't decided to nest in them.
6. Grout is Difficult to Clean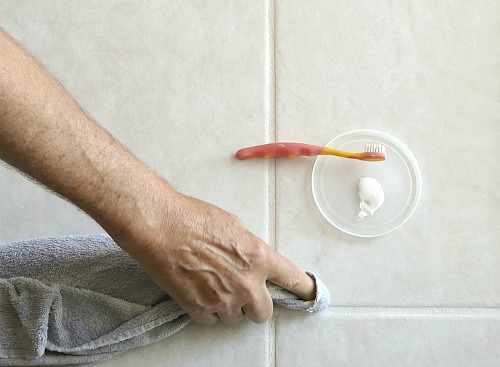 You might think that grout is difficult to clean as it wears down over the years, but it turns out that the harsh chemicals you're using are the cause of the wear! Instead, grab a spray bottle and put in equal parts water and white vinegar. Give the bottle a shake and spray it on the grout. Leave it sit for 5 minutes while you make a baking soda and water paste. Scrub the paste into the grout with an old toothbrush, then wipe clean with a damp cloth.
7. Natural Cleaners Aren't as Good as Store-Bought
For those of us who have grown up with that stinging smell of chemical cleaners from stores, there's this misconception that natural cleaners aren't as good because they don't seem to be as harsh. It's like the idea that the worse cough syrup tastes, the better it works. It simply isn't true. There have been a number of studies that have shown natural cleaners like vinegar are just as effective at cleaning and are safer for your family. If you don't want to have to spend a lot on commercial natural cleaners, check out our DIY cleaner recipes! But remember, just because ingredients are natural doesn't mean you can just mix together whatever you want. Check out our post on natural cleaning ingredients you should never mix.
8. Vinegar Cleans Everything
I've already mentioned vinegar a few times and that's because vinegar really is great! But, it isn't great for everything and shouldn't be used for every job. Check out my post on 7 things you should never clean with vinegar.
9. Newspaper is Best for Cleaning Windows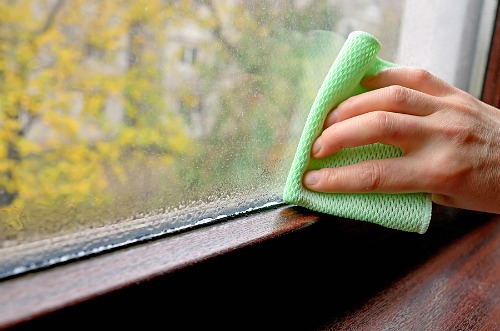 There's this idea, likely from our childhood, that newspaper is the best thing you can clean windows with because it doesn't leave streaks. But you know what it can leave behind? Ink. Instead of newspaper, get a nice microfiber cloth. It will do just as good of a job without the risk of leaving ink behind.
10. Your Dishwasher Washes Itself
You might think that because your dishwasher is a machine for washing that it washes itself every time you do the dishes. But actually what you're doing with each wash is making it dirtier. Run a cycle with just a dishwasher cleaner to keep your dishwasher clean.
How many of these spring cleaning myths did you used to believe in?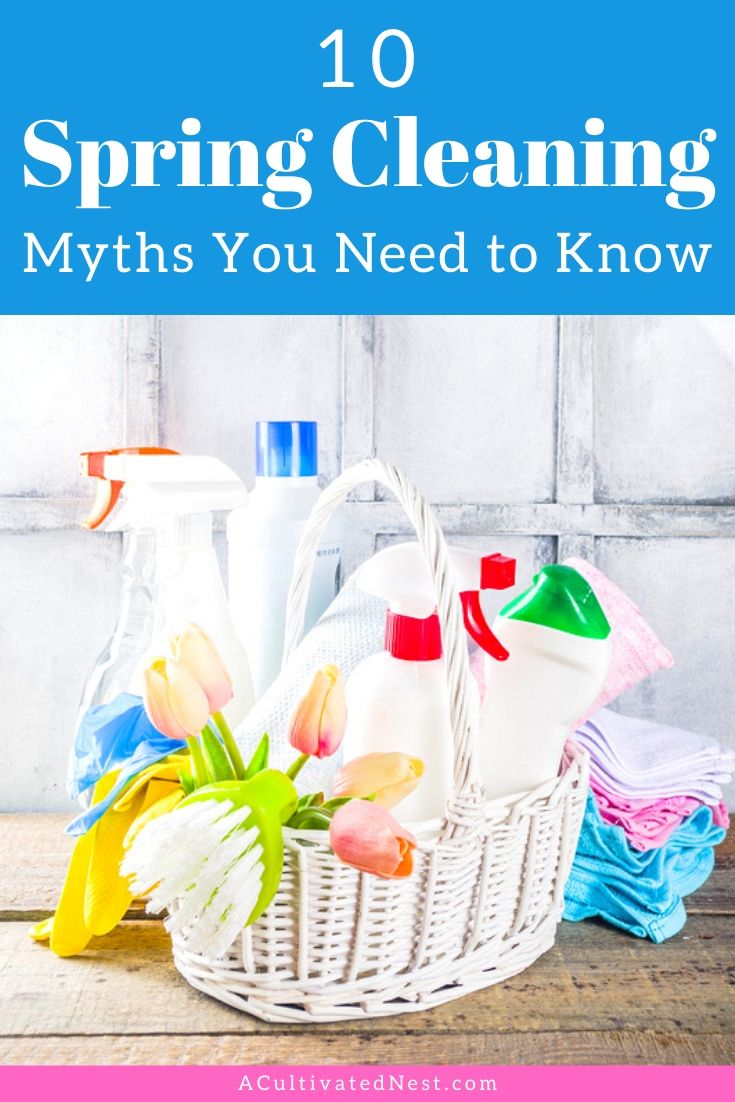 You might also be interested in: The Ultimate Spring Cleaning Guide