I don't think anyone enjoys cleaning their bathrooms. And they have to be cleaned so frequently! Since I wanted to spend less time cleaning my bathrooms, I went looking for things that could help speed up the chore. I found a few commercial products that might have done the job, but they were made with too many chemicals for me to use them comfortably. On top of that, the cost of buying them every month would have quickly added up! So I decided to make my own frugal DIY cleaning solution! Thanks to these DIY Citrus and Lavender Toilet Fizzies you can get your toilets clean and sanitized with very little work!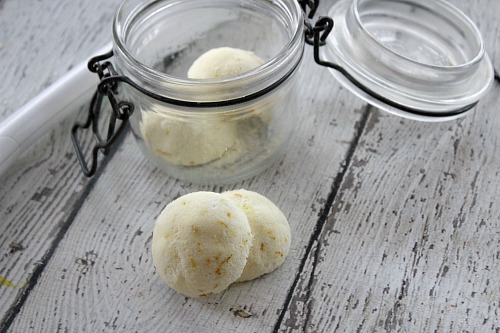 Disclosure: This post may contain affiliate links to Amazon and/or Etsy, which means that I may earn a small commission from some of the links in this post. Please see our Disclosure Page for more information.
While the orange peel in this recipe is optional, it adds additional essential oils to the toilet fizzies. And I also just like the way the jar looks sitting on the counter with bits of fresh color! I often zest an orange or two before I pass them out to the kids and put the zest out to dry on a paper towel to keep for my DIY projects.
As always, I recommend using a high quality therapeutic essential oil in your DIY recipes. If you can find essential oils that are both theraputic and organic, that's even better!
Citrus and Lavender Toilet Fizzies
Supplies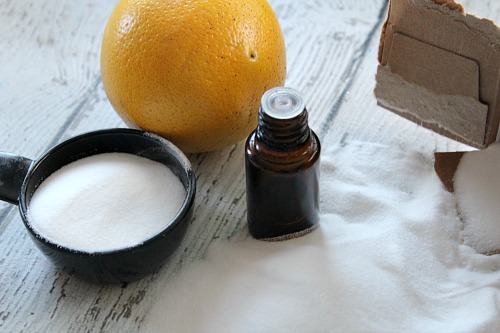 1½ cups baking soda
½ cup citric acid
1 orange, zested (optional)
25 drops orange essential oil or lemon essential oil
24 drops lavender essential oil
1-2 tsp. water
Silicone mold (I find that silicone molds are the easiest to remove your toilet fizzies from, and are also the easiest to wash afterward. I use the solid half of this ball ice cube mold.)
Fine mist spray bottle (optional- you can pick up a small one in the travel section at most stores).
Directions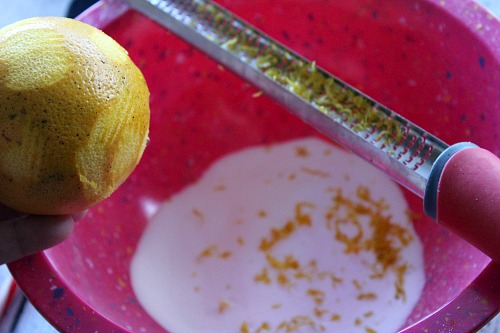 1. Combine baking soda, citric acid, and orange zest in a large bowl.
2. Add orange and lavender essential oil to dry ingredients, stirring well to combine.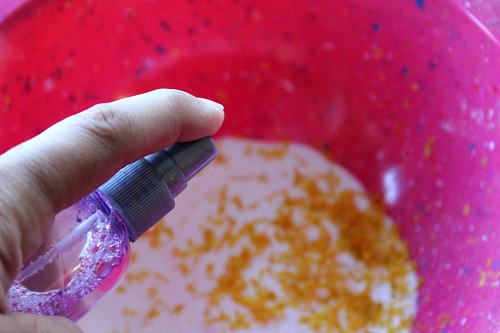 3. Add water ½ tsp. at a time and mix with your fingers until it holds together when squeezed but is just damp, not soaked. A fine mist spray bottle works best for adding water a small amount at a time.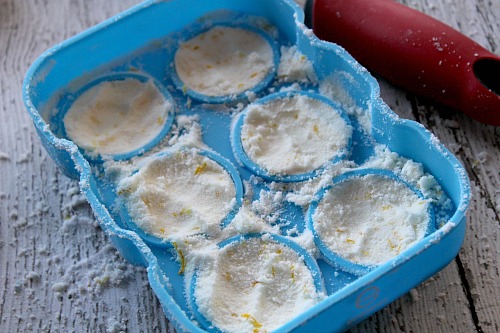 4. Press the mixture firmly into the mold, pressing out all the air and compacting it tightly.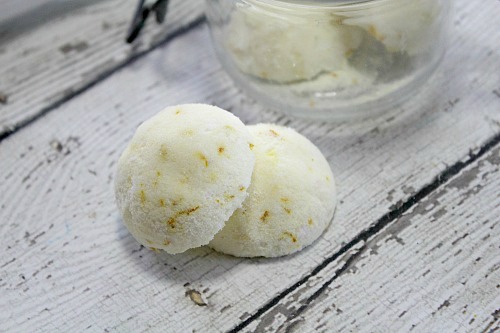 5. Allow to dry overnight before carefully removing each one from the mold. Store in an airtight container.
To Use
Drop 1 to 2 toilet fizzies in your toilet bowl and let them fizz away. Let that sit for 5 minutes, then swish the bowl with your toilet brush, flush, and your toilet is clean!
Have you ever used a homemade toilet cleaner before?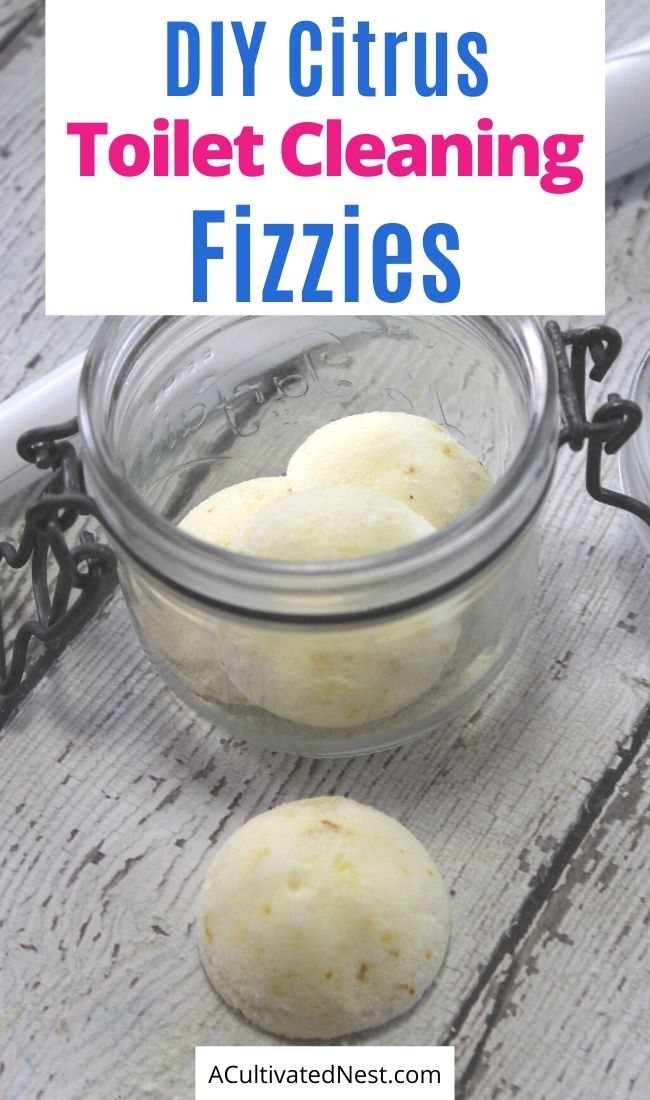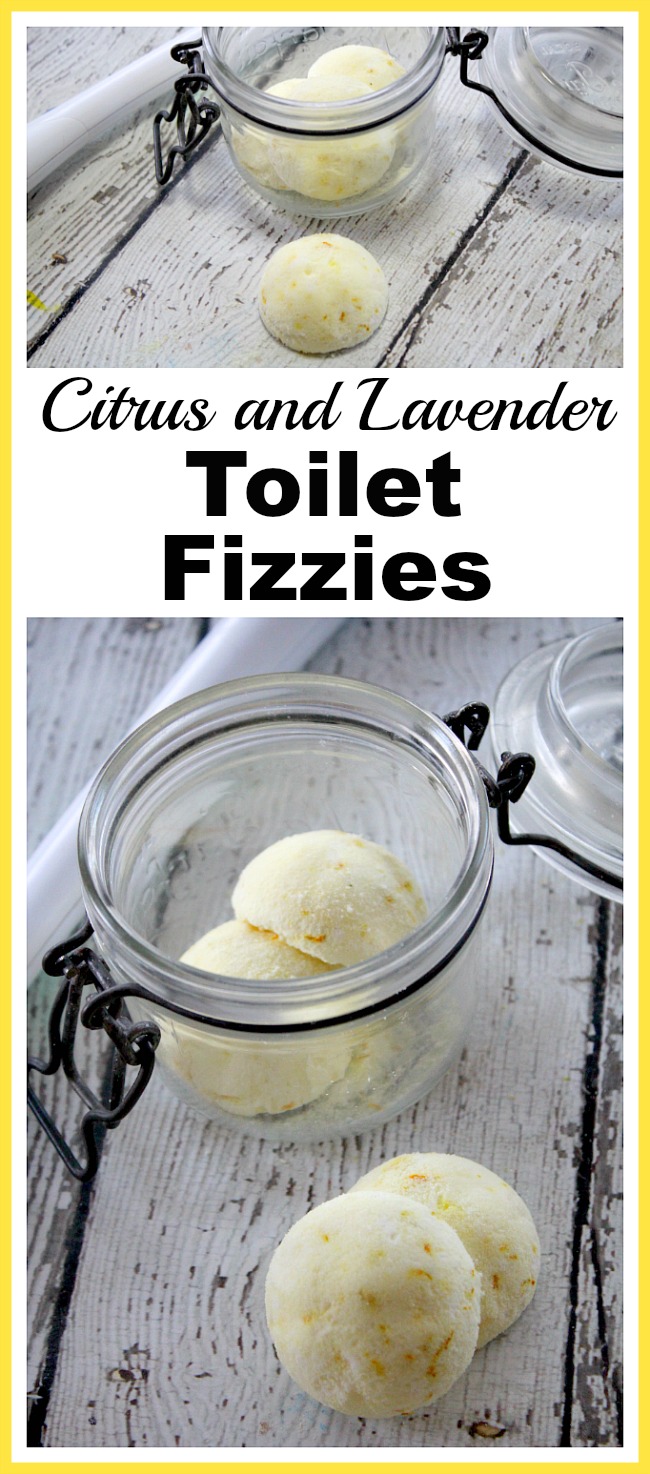 This post contains affiliate links to Amazon. Please see our Disclosure Page for more information.
  About Jody: I am a Florida girl through and through living the semi-country, small town life.  I am making my way through it with my amazing hubby, 2 beautiful kids, 2 of the best Dachshunds to ever walk the face of the earth, massive amounts of coffee and a whole lot of Jesus. I homeschool, craft, cook, scrapbook, garden, raid the thrift shops, snap 1,000's of photos, and read when I can grab a spare minute (which is rare). You can find me blogging at Simply Southern Sunshine.
You might also be interested in: