15 Refreshing Homemade Bath Bombs.
I think everyone needs a little luxury in their lives. Something fancy to relax and have some much-needed me-time with. As a mom of two wonderful but crazy kids, my me-time moments are few and far in-between! But when I do have some time to myself, I love relaxing in a luxurious bath. That means using bath bombs! And while I love commercial bath bombs, I'm a frugal DIYer at heart. If I can save money and get to make my own custom beauty products, then that's all the excuse I need to spend a bit of time making my own homemade bath bombs! If you also want to make your own bath bombs, then you have to try some of these 15 Luxurious DIY Bath Bombs!
Disclosure: This post may contain affiliate links to Amazon and/or Etsy, which means that I may earn a small commission from some of the links in this post. Please see our Disclosure Page for more information.
Making your own bath bombs is surprisingly easy. They also don't take that many ingredients, and you likely already have most of what you need!
15 Luxurious DIY Bath Bombs
Before you get started on your DIY bath bombs, check out these bath bomb tips:
Make Great Gifts! Along with making these for myself, I also like to make these to give as presents! Next time it's someone's birthday, Valentine's Day, Mother's Day, or Christmas, definitely consider giving some of these DIY bath bombs as homemade gifts!
Easy to Personalize! Bath bombs are quite easy to personalize! If you don't like the fragrance combination, just change it to something that you do like, or if you aren't into dyes or a certain ingredient you can find an alternative or leave it out.
Quick Project! Making bath bombs is a quick project! You don't need much time to make a whole batch of bath bombs to have at your ready for that fabulous me-time!
1. Midas Touch Bath Bombs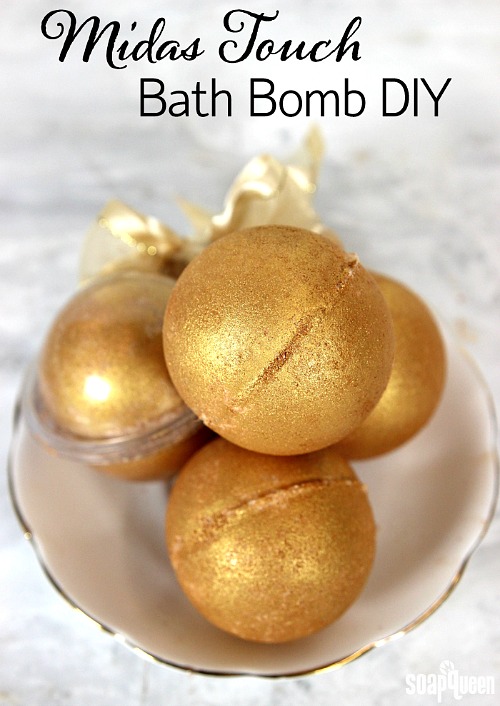 These shimmery bath bombs by Soap Queen have the perfect name, Midas Touch! She does mention that these a little more tedious to make since you have to add the shimmer the next day but if you want to be sparkling (literally) these are the bath bombs for you!
2. Glow-in-the-Dark Bath Bombs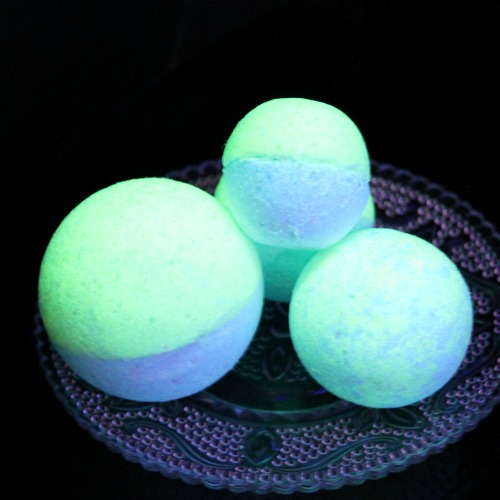 How much fun are these glow-in-the-dark bath bombs?! I can't think of a kid or adult that won't love these fun bath bombs! Check out the recipe from A Cultivated Nest to make these today!
3. Rose Milk Homemade Bath Bombs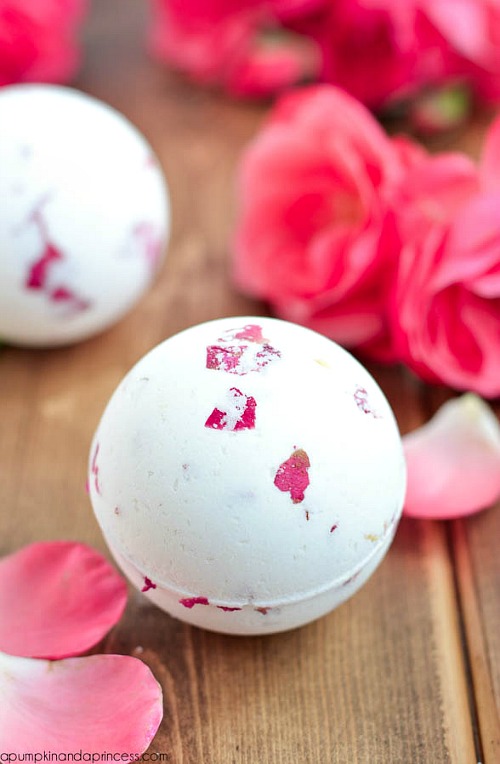 A Pumpkin and a Princess has this elegant recipe for rose petal milk bath bombs! She includes dry milk powder and rose petals for added skin benefits and a wonderful smell.
4. Citrus DIY Bath Bomb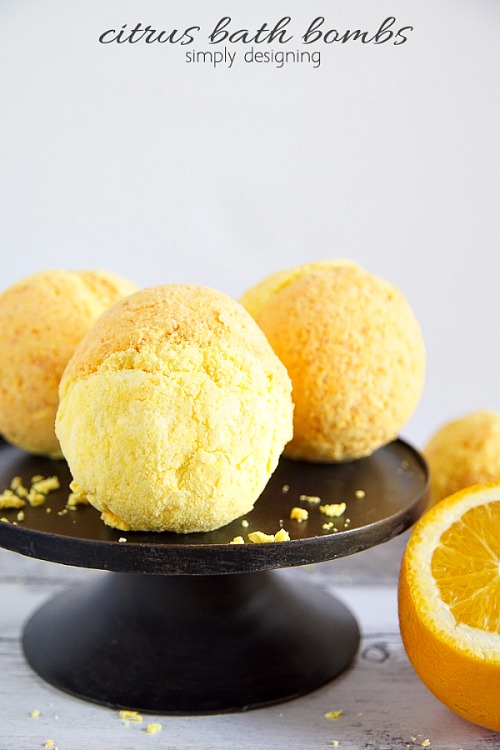 Need something to energize you after a long day or sleepless night? Check out these citrus bath bombs by How Does She to get a little added pep to your step! There are even tips on how to change the scent and color if you don't care for citrus.
5. Natural Beet Bath Bombs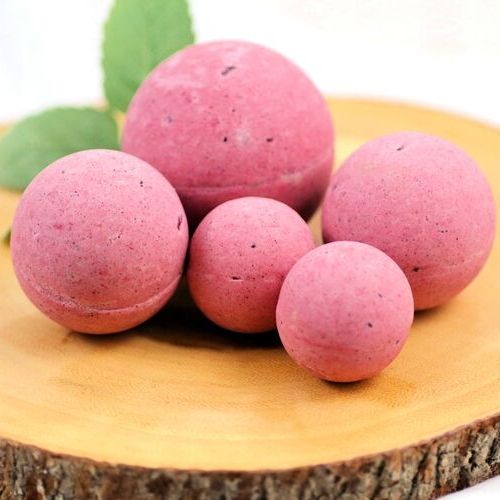 Want something more natural but still pretty? Try these bath bombs that are colored with beet powder. They are a beautiful pink/red and full of so many good ingredients for your skin! Grab this recipe from A Cultivated Nest.
6. Lavender Bath Bombs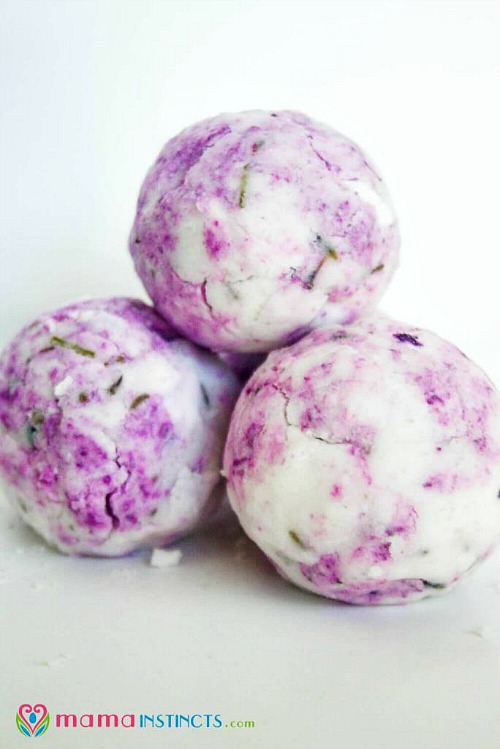 These lavender bath bombs are just what you need after a stressful day! Mama Instincts has a great recipe to make 12 bath bombs that will help you relax and unwind!
7. Heart-Shaped Homemade Bath Bombs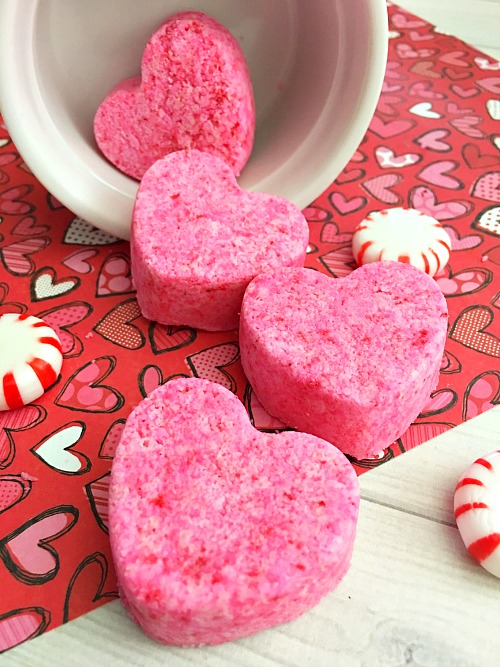 This recipe from A Cultivated Nest is just what you need to lift your spirits! These peppermint heart bath bombs will have you enjoying your me-time in no time!
8. Swirly Teal Bath Bombs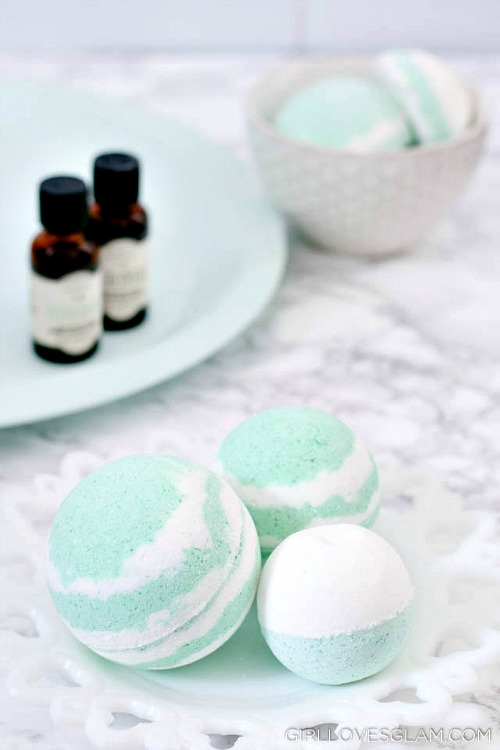 These beautiful swirly teal bath bombs are just what you need for sinus or cold relief. The combination of essential oils that Girl Loves Glam uses will help alleviate those yucky cold symptoms. Plus, a nice warm bath will help those aching joints and tired body!
9. Ice Cream Scoop DIY Bath Bombs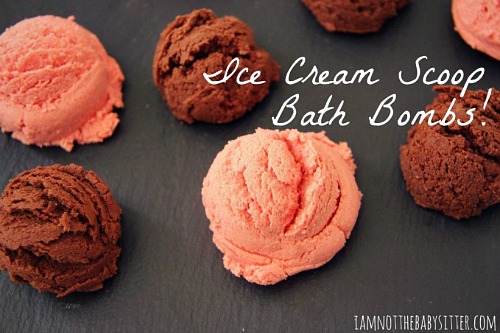 These fun ice cream-shaped bath bombs may be the way to go since you don't have to mold them! I Am Not the Babysitter has the recipe for these sweet-smelling bath bombs! She even uses cocoa powder for the chocolate ones!
10. Lemon Swirl Bath Bombs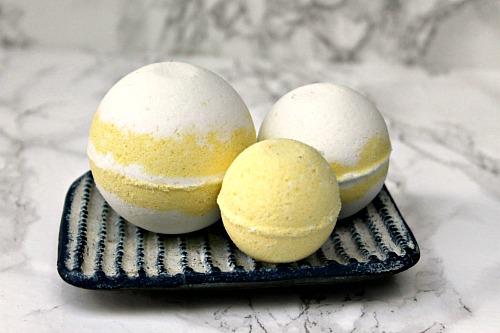 I think these lemon-swirl bath bombs are just what you need to wake up and get going! A Cultivated Nest has the recipe and step-by-step directions so you can master these bath fizzies in just a few simple steps.
11. Fizzy Cupcake Bath Bombs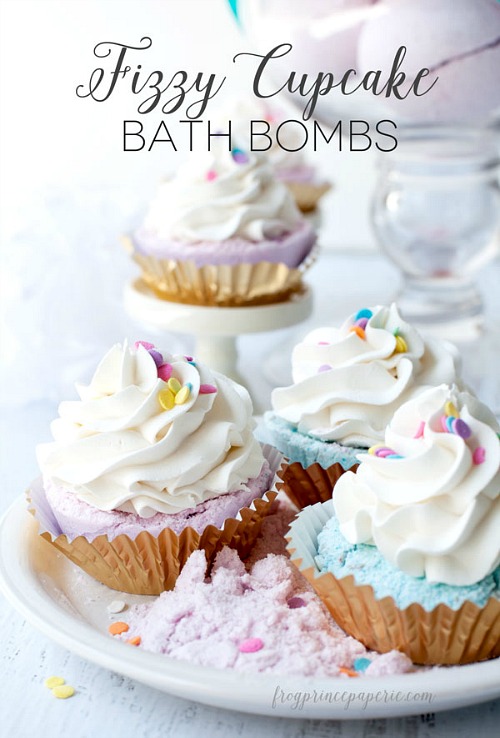 Aren't these just the sweetest?! This Grandma is Fun made these cute cupcake bath bombs and they even have frosting! These would make the perfect birthday gift for someone you love that needs to take a break!
12. Cocoa Bear Bath Bombs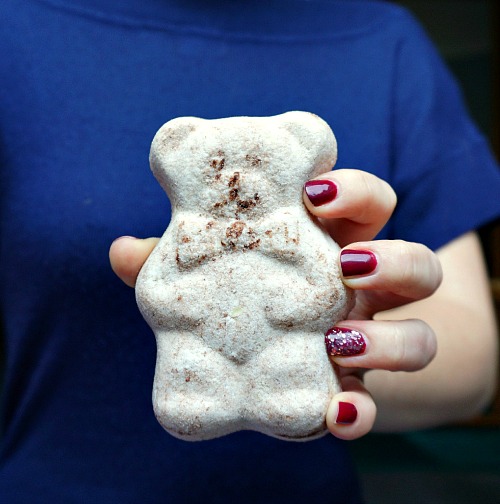 Imagine sitting in a hot bath that smells like chocolate… well you can with this cocoa bear bath bomb! The Makeup Dummy gives you step-by-step directions to make this adorable bath bomb!
13. Candy Cane Bath Bombs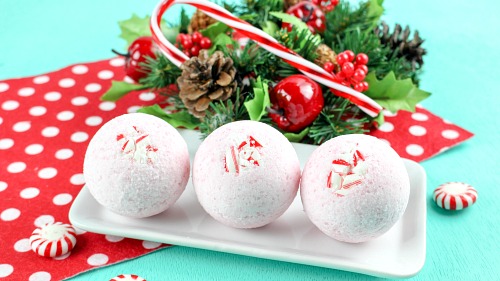 Make these candy cane bath bombs and use them as stocking stuffers to please all the people on your gift list! These will refresh you and give you the energy you need to get all the holiday things done!
14. Blue Peppermint Bath Bombs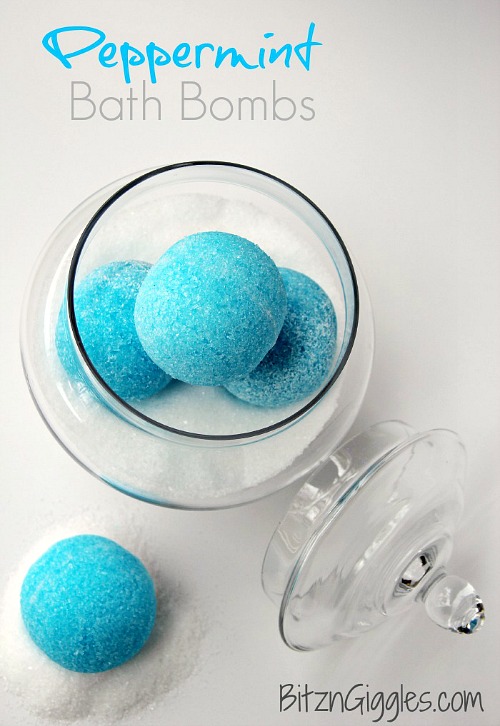 These blue peppermint bath bombs don't fizz but will turn your bath water a relaxing ocean blue and the peppermint smell will enliven your senses to get you going! Bitz & Giggles has the recipe for these blue snowballs that will make you feel like you are floating in the ocean.
15. Mermaid Bath Bombs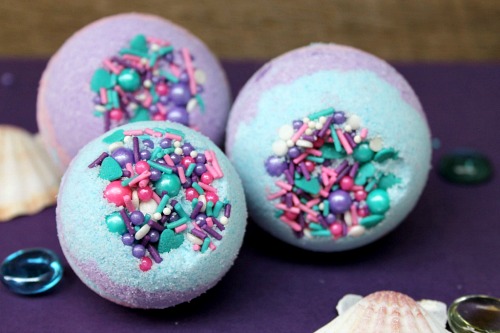 I know several little girls that would LOVE these mermaid bath bombs! The colors, sprinkles, and smell are just perfect for taking a bath and imagining you are at the beach!
Have you ever made DIY bath bombs?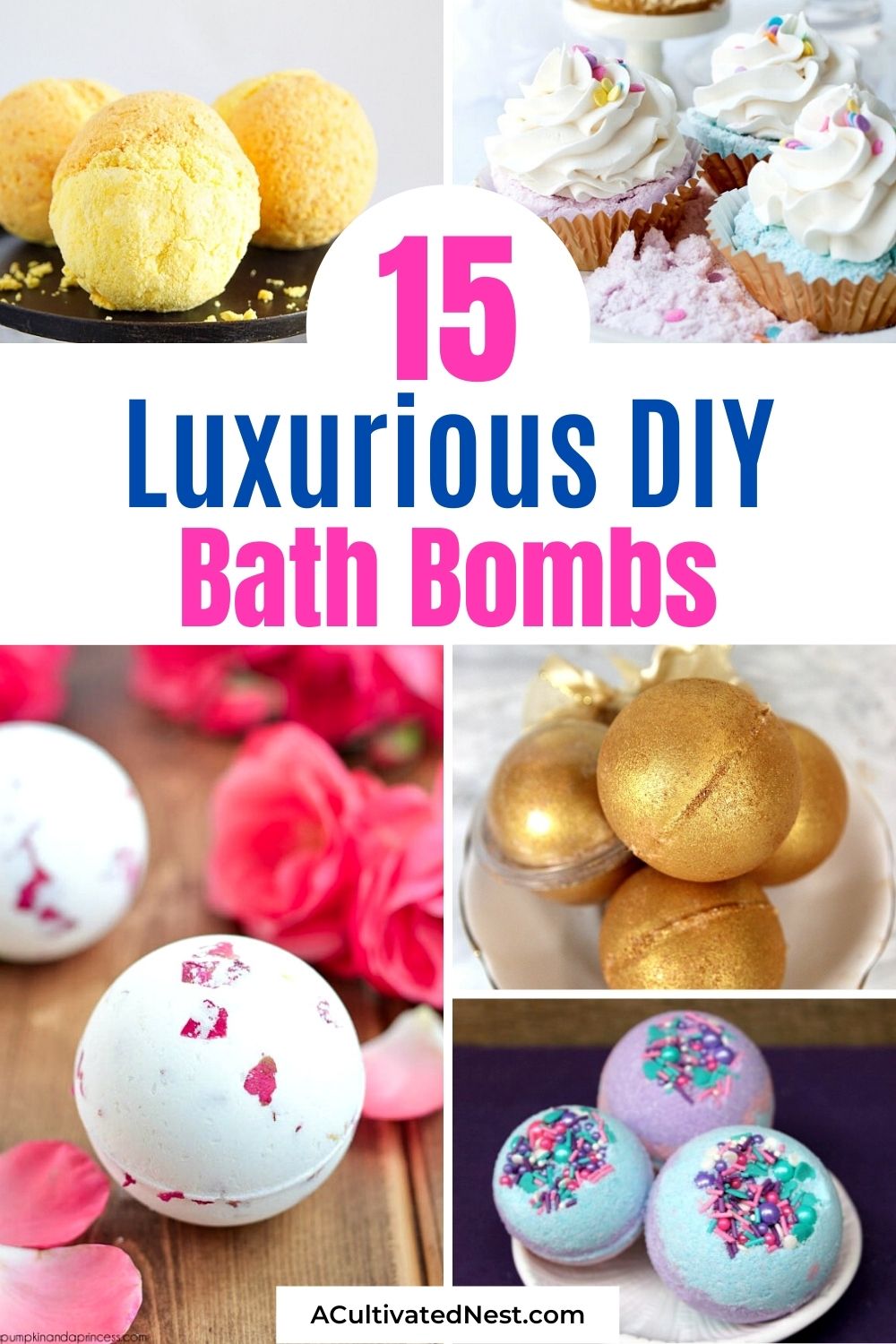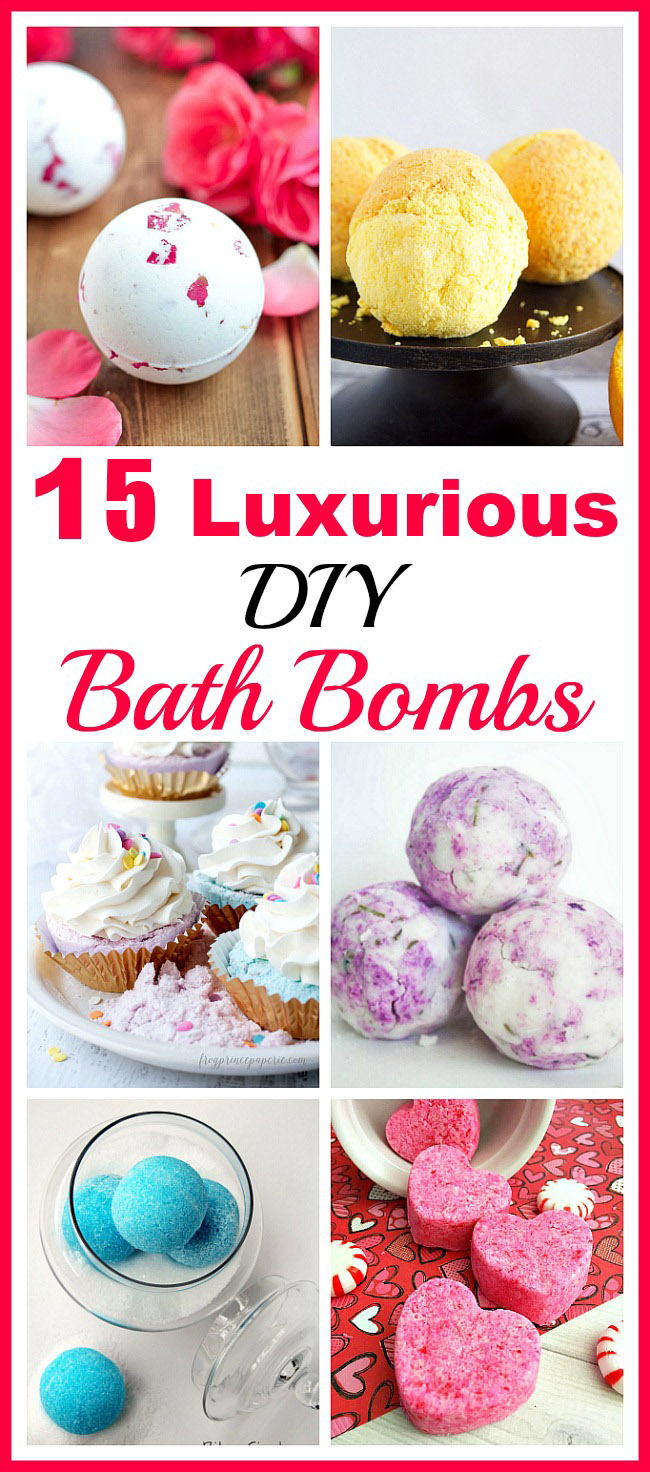 You might also be interested in: