These are so cute, and would make great homemade gifts for Christmas, Mother's Day, birthdays, or Valentine's Day! I know, it may seem a bit early to be thinking about Valentine's Day, but actually it's less than 2 months away! And if you're planning to give homemade gifts, it never hurts to start thinking about what you want to make ahead of time! Anyone who would appreciate the wonderful scent and color of these cute Heart-Shaped Bath Bombs would love to get these as a gift!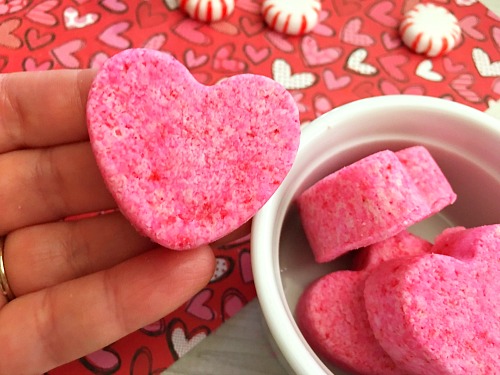 If you don't have a heart-shaped mold, that's okay. These would still make lovely gifts even if just in the typical square or circle shape. But making them into hearts makes them just so much cuter! Also, feel free to exclude the pink food coloring, or swap it out for a different color! Pink heart-shaped bath bombs may be too girly for a gift for a man, but he might not mind if the bath bombs were blue or purple!
Heart-Shaped Bath Bombs
Materials
1/2 cup baking soda
1/2 cup citric acid
1/4 cup cornstarch
Pink food coloring (optional)
4-5 drops therapeutic grade peppermint essential oil (Use only therapeutic grade essential oils, non-therapeutic grade essential oils can cause skin irritation)
1/4 cup melted coconut oil
Wilton silicone heart mold
Directions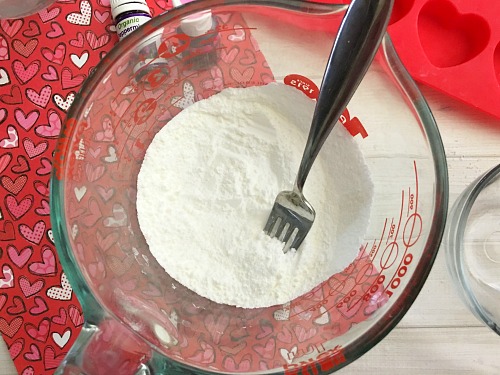 1. In a large mixing bowl, combine all your baking soda, citric acid, and cornstarch and mix well.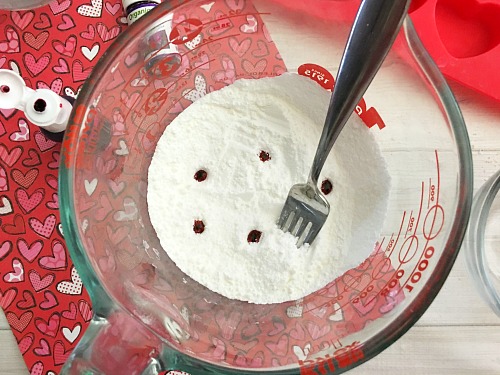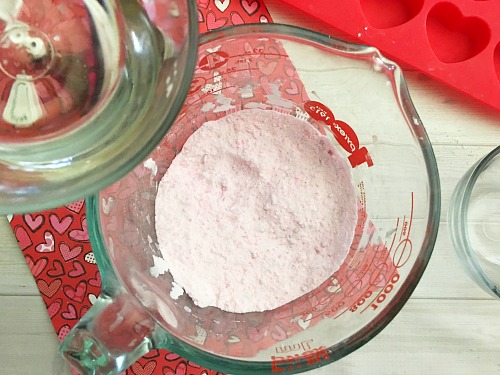 2. Add a couple drops of pink food coloring to your bowl and mix with your fingertips (the liquid will ball up in the dry mixture).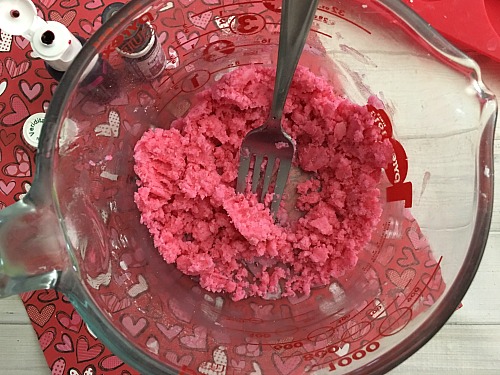 3. Add your therapeutic grade essential oil drops and mix with your fingertips again.
4. Heat your coconut oil in the microwave for about 20 seconds (be careful as coconut oil heats very fast).
5. Add a little coconut oil at a time and mix with a fork.
6. Once all of your coconut oil is added, your mixtures should feel like damp sand.
7. Start filling your silicone mold with your mixture, making sure to press the damp mixture firmly into the molds.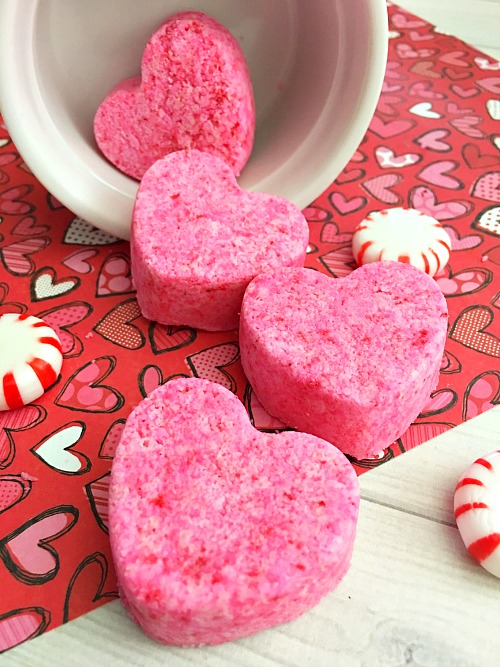 8. Let dry overnight, then turn your mold upside down and carefully pop them out.
To Use
Place one of your heart-shaped bath bombs in the bottom of your shower or in your warm bathtub to release your bath bomb. Don't rub your eyes during/after use.
Have you ever received bath bombs as a gift?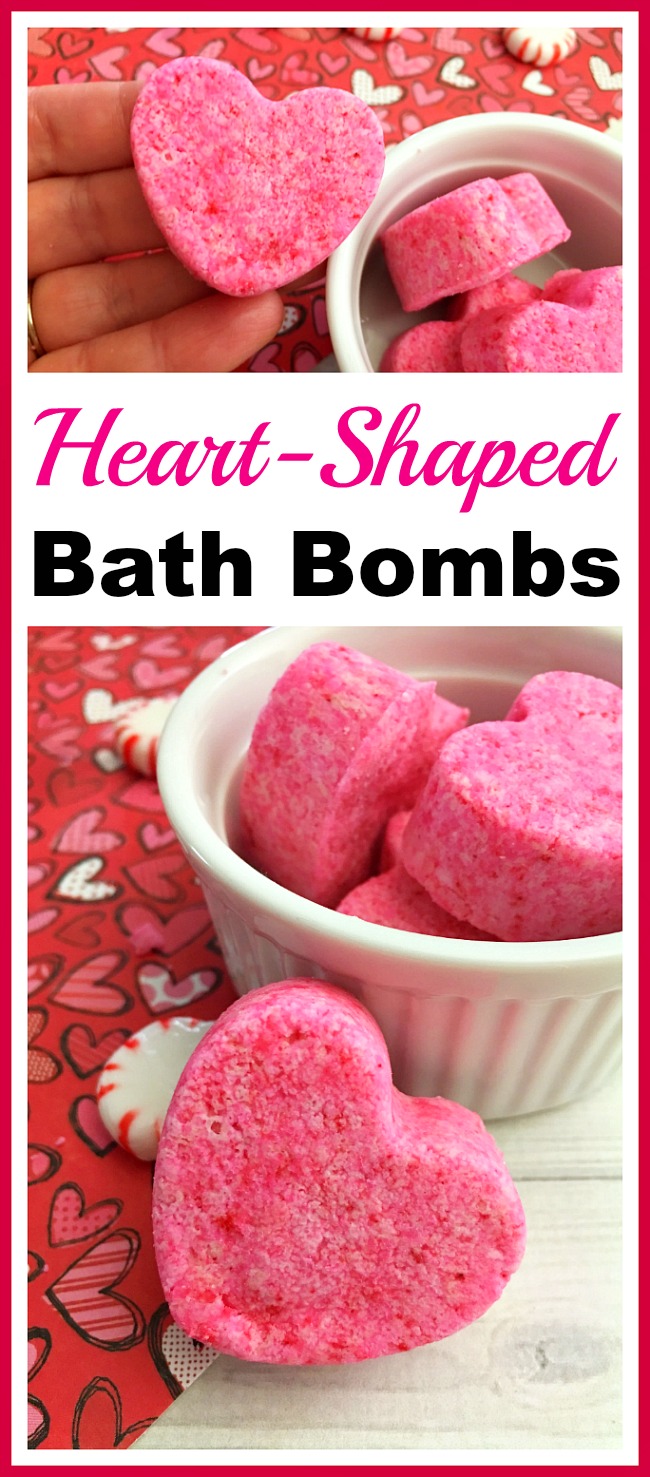 This post contains affiliate links to Amazon. Please see our Disclosure Page for more information.
You may also be interested in: