DIY Bath Bombs that Glow in the Dark.
Can we all just agree that bath bombs are awesome? But making them glow in the dark takes them to a whole other level! So if you're looking for a way to add some fun to your evening bath, give these Glow in the Dark Bath Bombs a try! These would make fun Halloween bath bombs!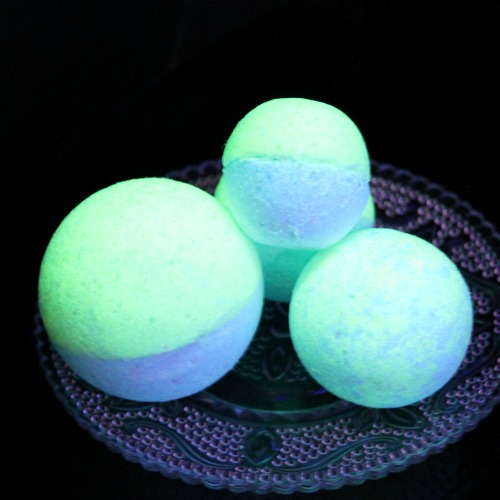 Disclosure: This post may contain affiliate links to Amazon and/or Etsy, which means that I may earn a small commission from some of the links in this post. Please see our Disclosure Page for more information.
Have you ever seen glow in the dark bath bombs? If not, it's time to make your own. You can easily make these bath bombs to keep for yourself or gift some out to your family and friends. While many people might relax by candlelight in the tub, you can use the glow of your bath bombs instead. Don't forget to check out our other bath bomb recipes as well.
DIY Glow in the Dark Bath Bombs
Materials
2 cups baking soda
1 cup citric acid
1/4 cup cornstarch
1/4 cup white kaolin clay
1/3 cup coconut oil
1 teaspoon polysorbate 80
1 teaspoon fresh cotton scented fragrance oil
1-2 teaspoons blue glow in the dark colorant (I used the one from this set on Amazon)
1-2 teaspoons green glow in the dark colorant (see above)
Stainless steel bath bomb molds
Spray bottle filled with rubbing alcohol (AKA isopropyl alcohol)
1 large mixing bowl
2 smaller bowls
Directions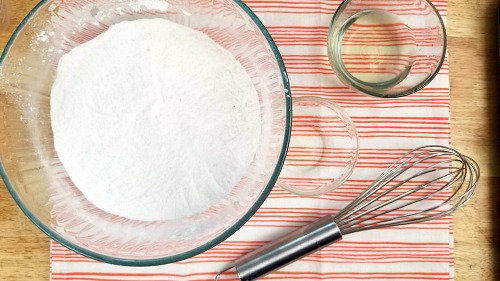 1. In a large mixing bowl, add the baking soda, citric acid, white kaolin clay and cornstarch. Whisk, dry ingredients together. 
2. Add the coconut oil. This binds all the ingredients together so your bath bombs don't crumble when you touch them!
3. Add the polysorbate 80. This helps the coconut oil disperse more evenly in your bath water, makes the bath bombs bubbly, and keeps the mica from sticking to the side of the tub. 
4. Add the scented oil.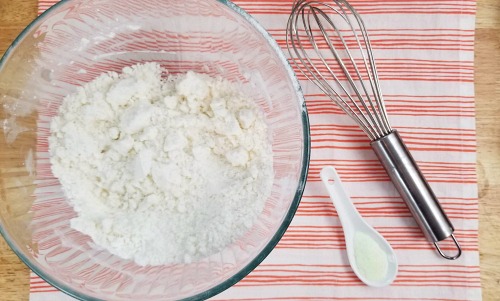 5. Mix all ingredients thoroughly. You may need to use your hands to break down any lumps and make sure everything is mixed in. The mixture is perfect when it holds together when you press it into your hands and feels like wet sand. Divide the mixture evenly between the two smaller bowls.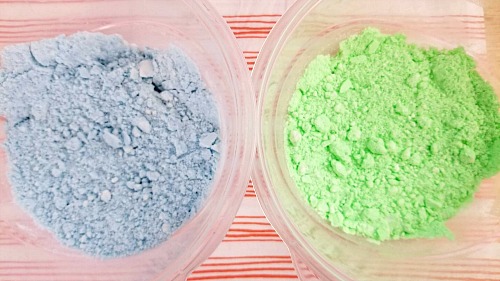 6. Add 1-2 teaspoons of the blue glow in the dark powder to one bowl and the green glow in the dark powder to the other. Mix thoroughly.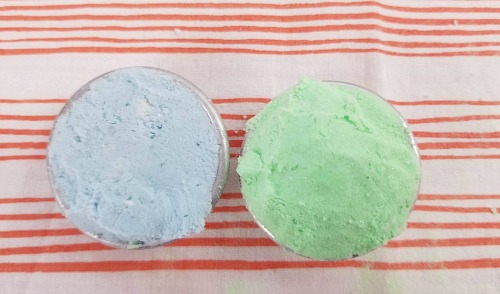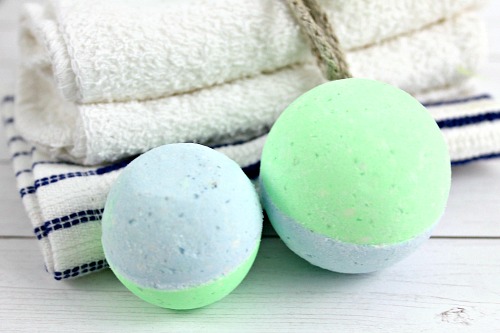 7. Fill one side of the mold with the blue color and the other side of the mold with the green mixture and press molds together and grind to remove excess mixture. Gently tap each side of the mold to release the bombs. Allow to dry a minimum of 24 hours. If your climate is wet or cold, allow an additional 24 hours. When they're hard to the touch, they are ready for the tub! Keep your DIY glow in the dark bath bombs in an airtight container until ready for use.
How to Use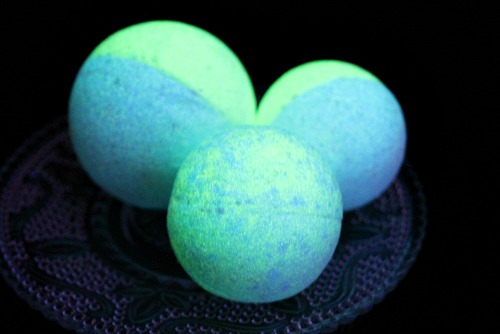 To get the bombs to glow, hold until a light for about 30 seconds and then take into a dark room. The bomb will glow brightly. If you want it to glow even brighter, hold them under a black light after exposing them to a regular light.
Have you ever done a glow in the dark craft before? What did you make?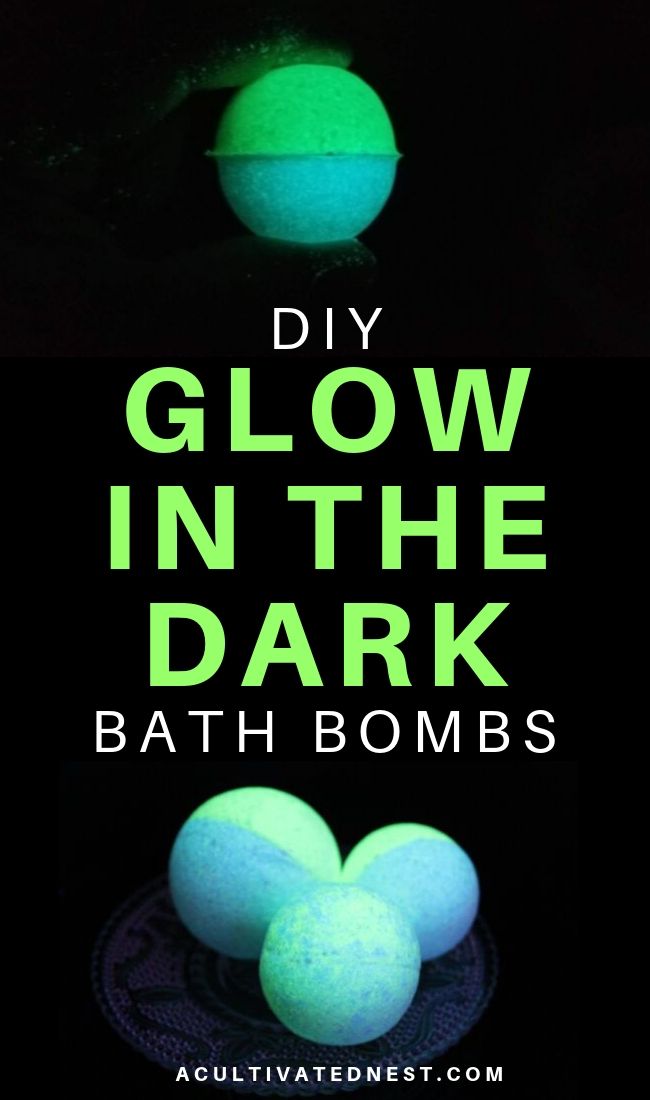 You might also be interested in: 10 Luxurious DIY Bath Bombs