Not-So-Scary Spider Lollipops For Kids.
Most of us aren't huge spider fans and they are pretty much only fun when it comes to Halloween. But if they're shaped like food then they aren't so scary at all! Trying to teach kids not to be terrified of spiders isn't an easy task, but with the help of this fun Halloween craft idea, they may see that they are even cute! Use the steps in this Spider Lollipops Kids Craft tutorial to make a whole bunch of fun creepy crawlies, on a budget!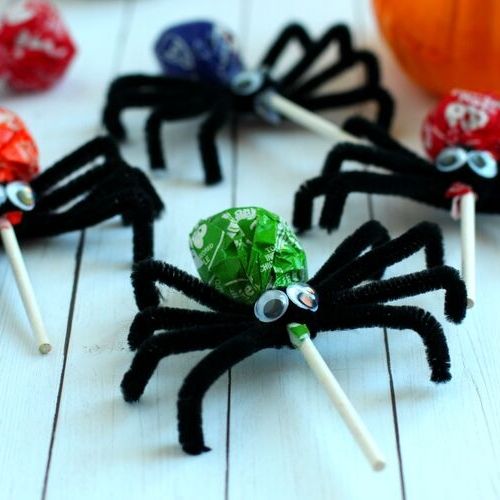 Disclosure: This post may contain affiliate links to Amazon and/or Etsy, which means that I may earn a small commission from some of the links in this post. Please see our Disclosure Page for more information.
Whether you are just looking for a Halloween craft to work on with your kids or want something special to hand out, these spider lollipops are perfect. They are beyond adorable, you need very few supplies, and the kids go wild for them! You can send them to school with the children as treats to give to their friends, or you can hand them out to trick or treaters on Halloween.
Spider Lollipops Kids Craft
Honestly, these spider lollipops are almost too adorable to eat! I have a pretty good feeling that the kids won't have any problem tearing into them and eating them though. One thing I love about this craft is that you can make a variety of spiders with different colors. You can even use different types of suckers if you want.
Materials
Tootsie Roll Pops
Wiggle eyes
Black pipe cleaners
Hot glue gun + hot glue sticks
Scissors
Directions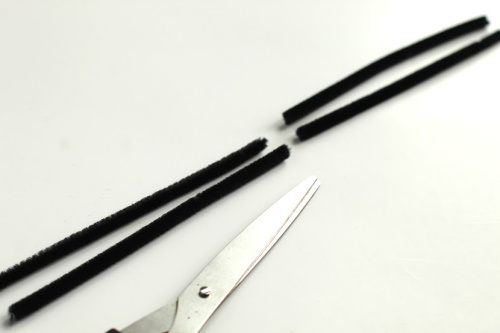 1. Take two pipe cleaners and cut them in half. Place them centered on a flat surface, edges aligned.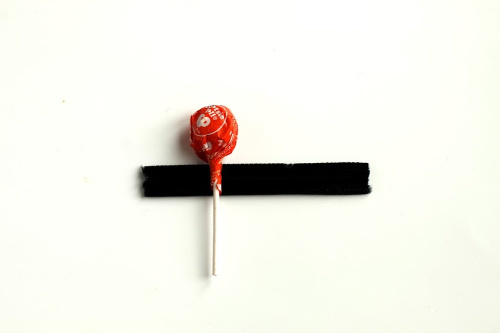 2. Place a lollipop about ⅓ of the way in from the edge of the aligned pipe cleaners.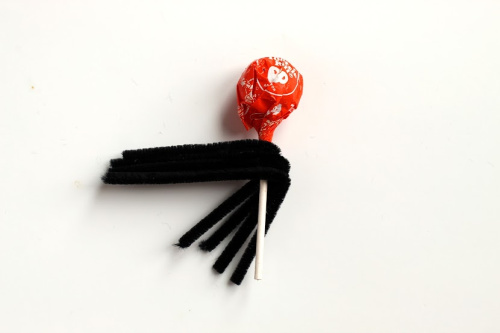 3. Take all of the longer sides together and wrap them all the way around the lollipop stick.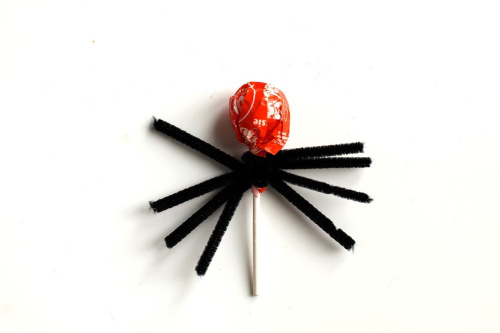 4. Spread apart each end so it begins to take the shape of a spider.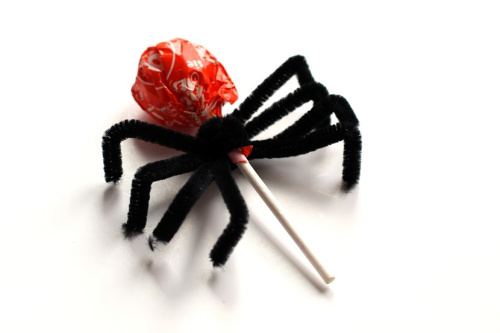 5. Bend the ends of each pipe cleaner down in a 90-degree angle to make the spider legs.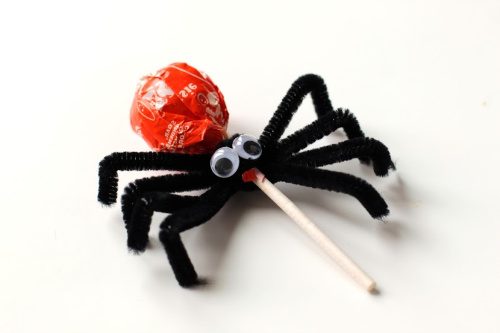 6. Use a hot glue gun to glue on two wiggle eyes to complete your spider lollipops kids craft. Enjoy!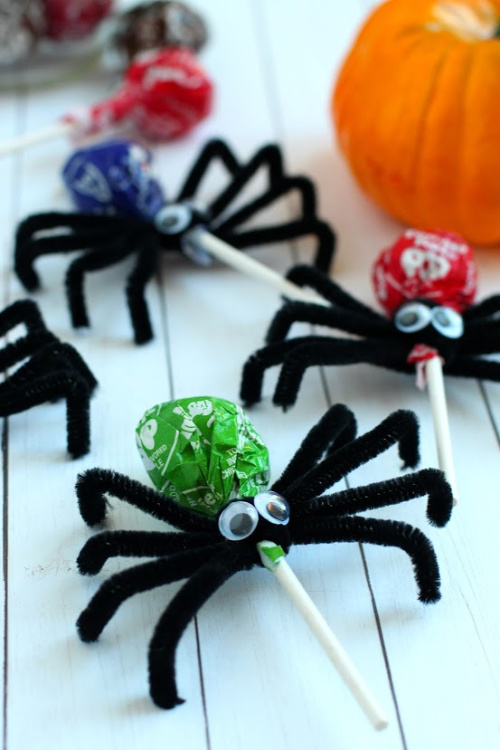 What are your kids' favorite Halloween activities?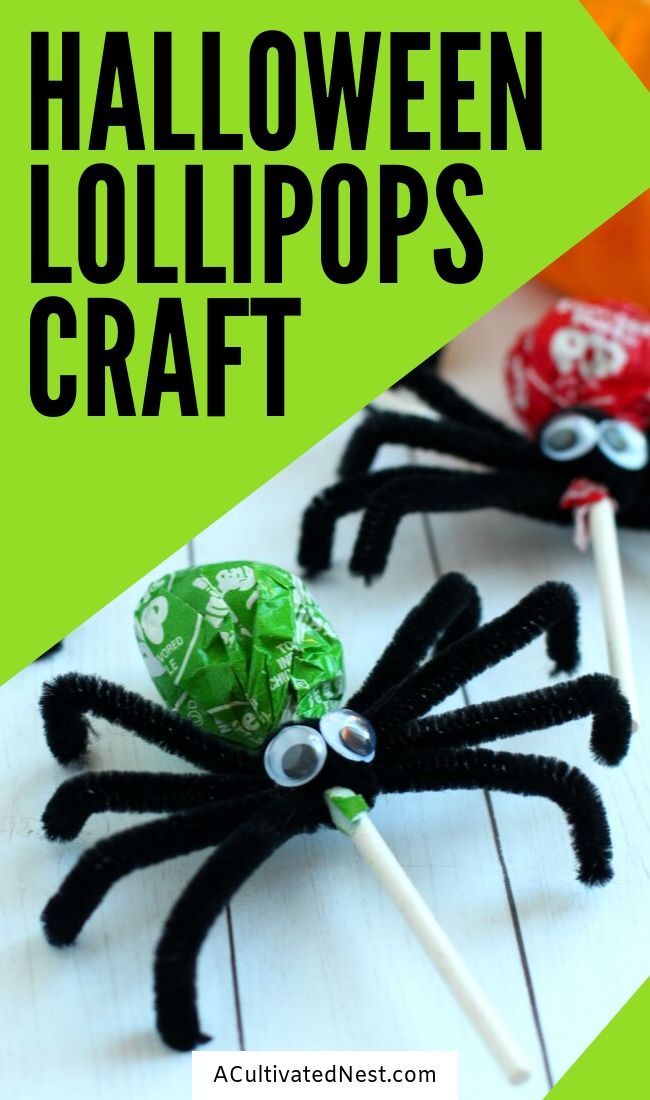 You might also be interested in: 10 Frugal DIY Halloween Costumes