Homemade Bath Bombs Colored Naturally with Beets.
Don't you just love making things at home to save money? I love a good soak in the tub with a bath bomb at the end of the day. The issue I have is many of them that you buy can be pretty expensive for what you get, and contain chemicals and other ingredients you really don't want to soak in. So why not learn how to make your own bath bombs so you can save money and have an all-natural soak! For a natural way to make pink/red bath bombs, check out these DIY Beet Bath Bombs.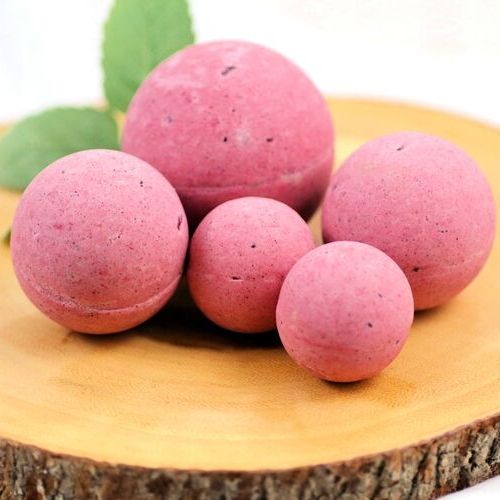 Disclosure: This post may contain affiliate links to Amazon and/or Etsy, which means that I may earn a small commission from some of the links in this post. Please see our Disclosure Page for more information.
Once you try out these bath bombs for yourself, you are going to realize they also would make lovely DIY gifts. You could even make these bath bombs to sell if you are interested in that. The options are endless, and everyone is going to want some of these delightful DIY beet bath bombs!
DIY Beet Bath Bombs
Yields: 1 large + 2 medium + 2 small bath bombs (final yield may vary based on molds used)
Materials
2 cups baking soda
1 cup powdered buttermilk 
1/4 cup arrowroot 
1/4 cup kaolin clay
1/3 cup coconut oil 
1 tablespoon cocoa butter
1 teaspoon of myrrh essential oil 
2 tablespoons beet powder
Stainless steel bath bomb molds
Spray bottle filled with rubbing alcohol (AKA isopropyl alcohol)
1 large mixing bowl
Directions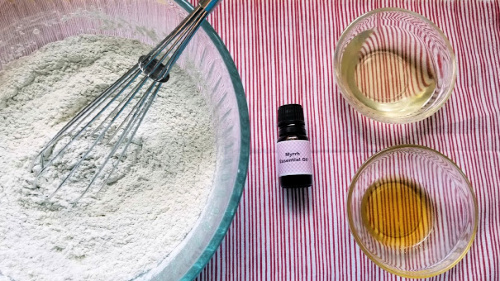 1. In a large mixing bowl, add the baking soda, buttermilk, arrowroot powder (this is an organic and eco-friendly starch) and kaolin clay. Whisk dry ingredients together. 
2. Add the coconut oil. This binds all the ingredients together, so you don't have bath bombs that crumble. You can also use 90% isopropyl alcohol, but I feel the coconut oil holds the mixture together more effectively. 
3. Add the cocoa butter. This gives your bath bombs more stability and hardens them, so your bath bombs don't crumble when you touch them!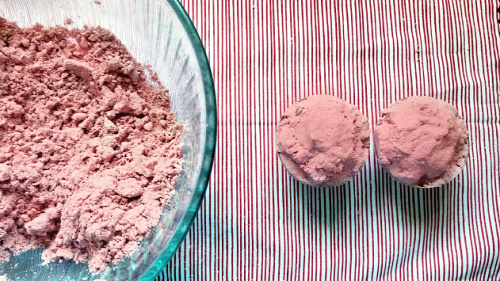 4. Add myrrh essential oil.  Mix ingredients thoroughly. You may need to use your hands to break down any lumps and make sure everything is mixed in. The mixture is perfect when it holds together when you press it into your hands and feels like wet sand. 
5. Mix in the beet powder.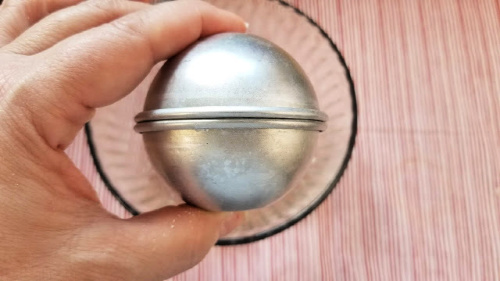 6. Fill both sides of the mold with the mixture, press molds together, and grind to remove the excess mixture. Gently tap each side of the mold to release the bombs. 
7. Allow to dry for a minimum of 24 hours. If your climate is wet or cold, allow an additional 24 hours. My rule of thumb is that when they are hard to the touch, they are ready for the tub! Store in an airtight container until ready to use. Enjoy!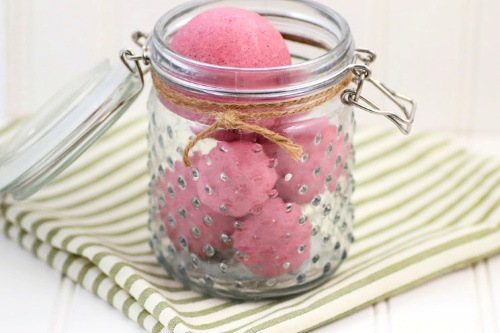 Have you ever colored a bath bomb with vegetable/fruit powder? What color did you make?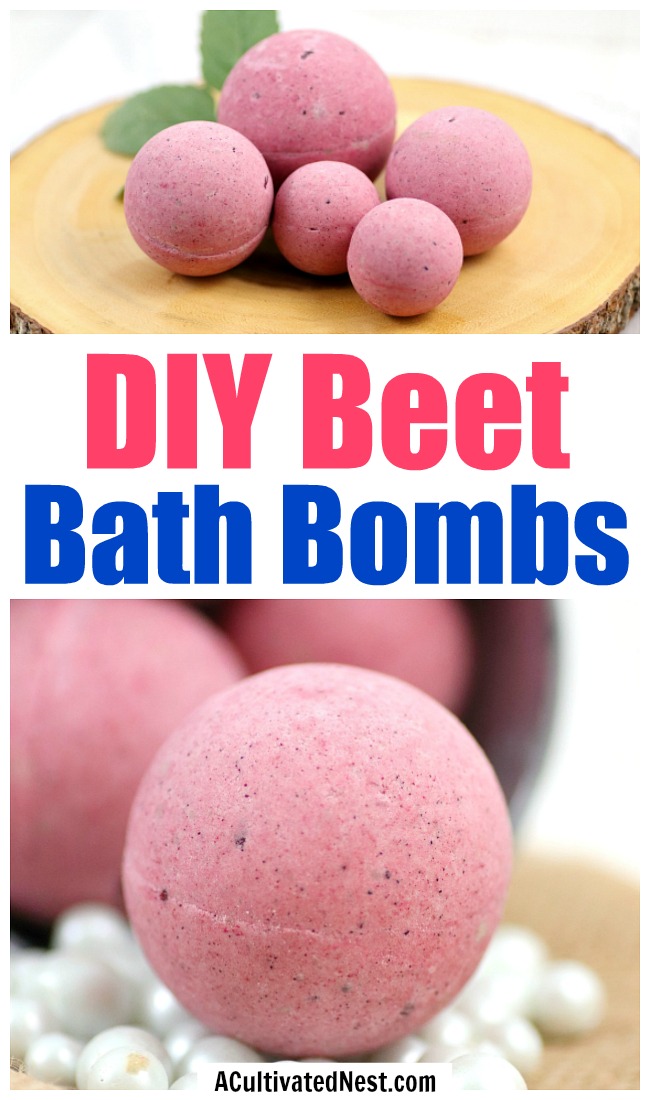 You might also be interested in: DIY Lemon Swirl Bath Bombs