Homemade Candy Cane Bath Fizzies.
Bath bombs make wonderful DIY gifts! Anyone who has every purchased commercial bath bombs knows they're not exactly inexpensive, but that's not the case with homemade ones. In fact, DIY bath bombs cost very little to make, but are easy to create, look pretty, and are useful! That makes them a perfect homemade gift! For some fun homemade bath bombs to gift this holiday season, you should make these DIY Candy Cane Bath Bombs!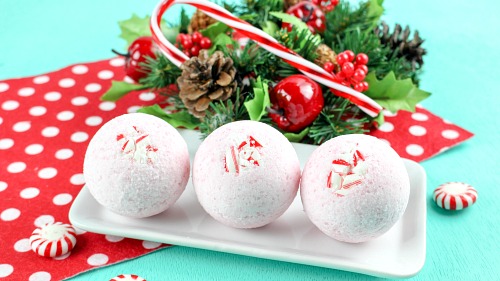 Disclosure: This post may contain affiliate links to Amazon and/or Etsy, which means that I may earn a small commission from some of the links in this post. Please see our Disclosure Page for more information.
While all you technically need to give is one bath bomb per person, I think it's nice to give several bath bombs at once! That way your gift recipient can get several relaxing baths out of your gift! You could give your recipient all 3 DIY candy cane bath bombs made from the recipe below, or mix and match with some of the other DIY bath bomb recipes we have.
DIY Candy Cane Bath Bombs
Yields: 3 large candy cane bath bombs
Materials
3 bath bomb molds (I used 2.2 inch molds)
1/2 cup baking soda
1/4 cup Epsom salt
1/4 cup cornstarch
1/4 cup citric acid
2 Tablespoons fractionated coconut oil
10-12 drops peppermint essential oil (therapeutic grade is best)
4-5 drops red or pink soap colorant
1 Tablespoon water
2-3 candy canes– crushed
Directions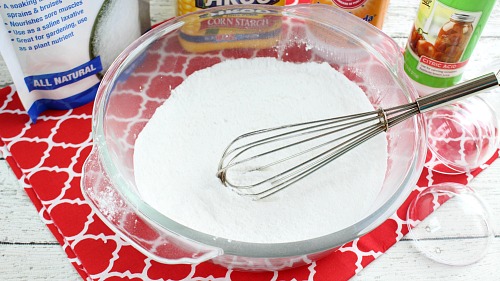 1. In a large glass or metal mixing bowl, add the baking soda, Epsom salt, cornstarch and citric acid. Whisk to combine.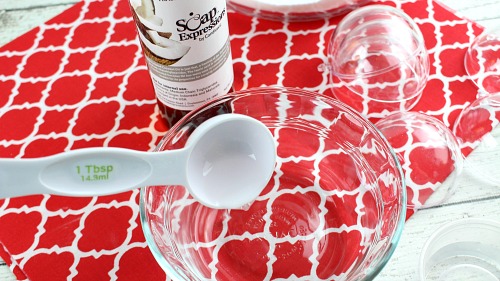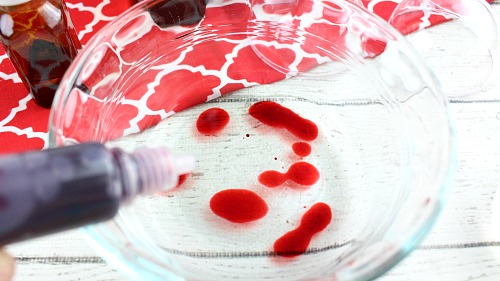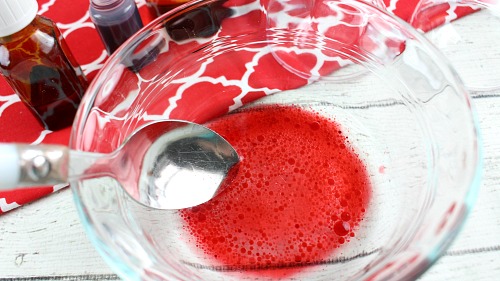 2. In a small mixing bowl, add the coconut oil, peppermint essential oil, soap colorant and water. Stir well.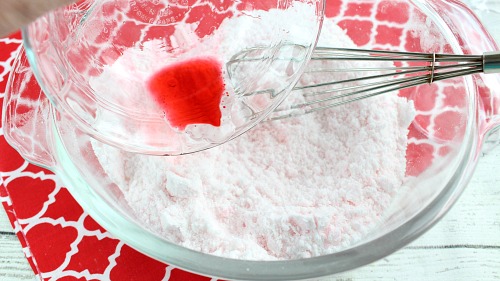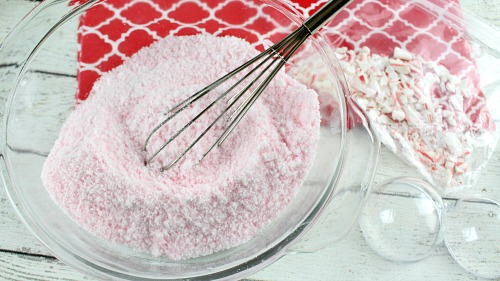 3. Very slowly, pour a little of the wet colored mixture into the dry ingredients. You want to add it slowly so the baking soda mixture does not bubble and become activated. Whisk to distribute the color. Add a little more of the wet mixture and whisk again. Finally, add the rest of the wet mixture and whisk until you have achieved your desired pink color.
4. Place some of the bath bomb mixture into your hand and squeeze it. If it clumps like wet sand, then you are ready to move on to the next step. If not, add about 1 teaspoon of water and whisk again. You want the mixture to resemble damp sand. Set aside.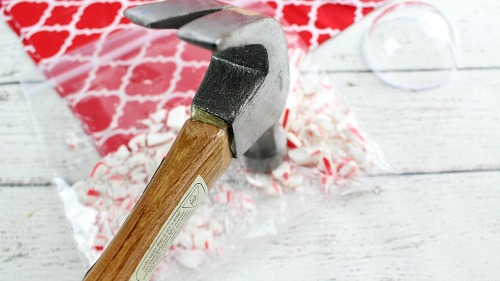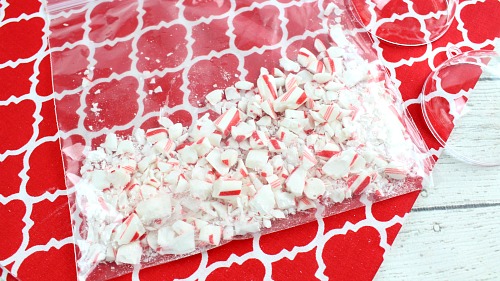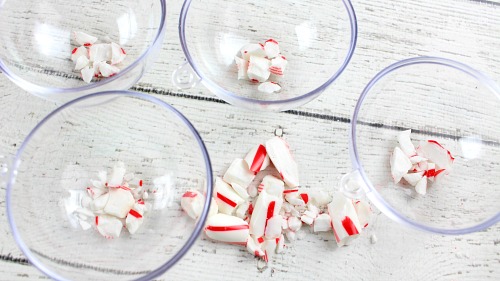 5. Place the candy canes in a plastic bag, seal it, then crush the candy with a hammer or rolling pin. Place about 2 teaspoons of the crushed peppermint into each side of your bath bomb mold halves (6 total). This will have the crushed peppermint on both sides of each bath bomb.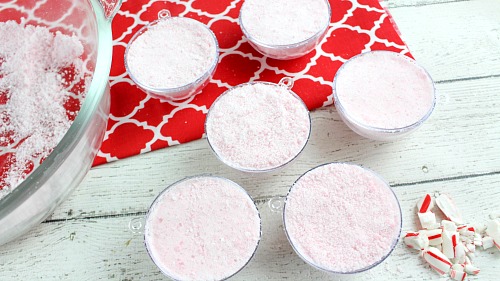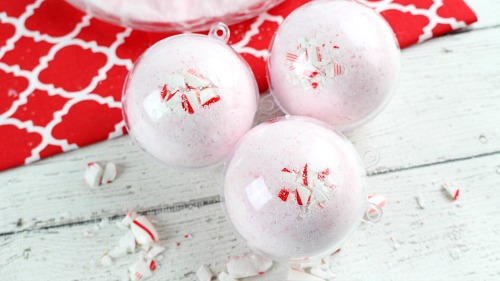 6. Transfer the bath bomb mixture into each mold, packing down tightly. Be sure to overfill each bath bomb mold as this helps to ensure each side sticks together. Bring both sides together and press down to tightly close.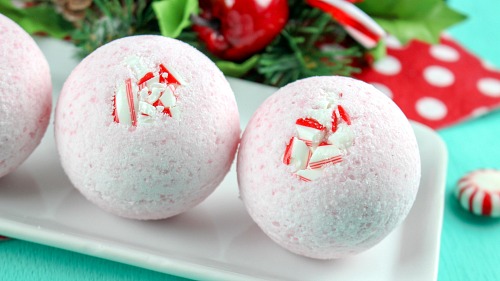 7. Keep the bath bombs in their molds overnight. When you are ready to remove them, tap lightly on the top of each bath bomb and slowly lift the top mold off. Repeat the same for the bottom mold.
8. Keep your candy cane bath bombs stored in a cool, dry place. To gift, put them in a large jar, sturdy gift box, or a gift bag.
How to Use
1. Fill your bathtub with warm water and drop your DIY candy cane bath bomb into the tub.
2. Enjoy your bath as the uplifting aroma of peppermint fills the air. The Epsom salt in this DIY bath fizzy will soothe your tired muscles and the coconut oil will moisturize your skin and leave it silky smooth. Enjoy!
Do you give DIY bath bombs as gifts?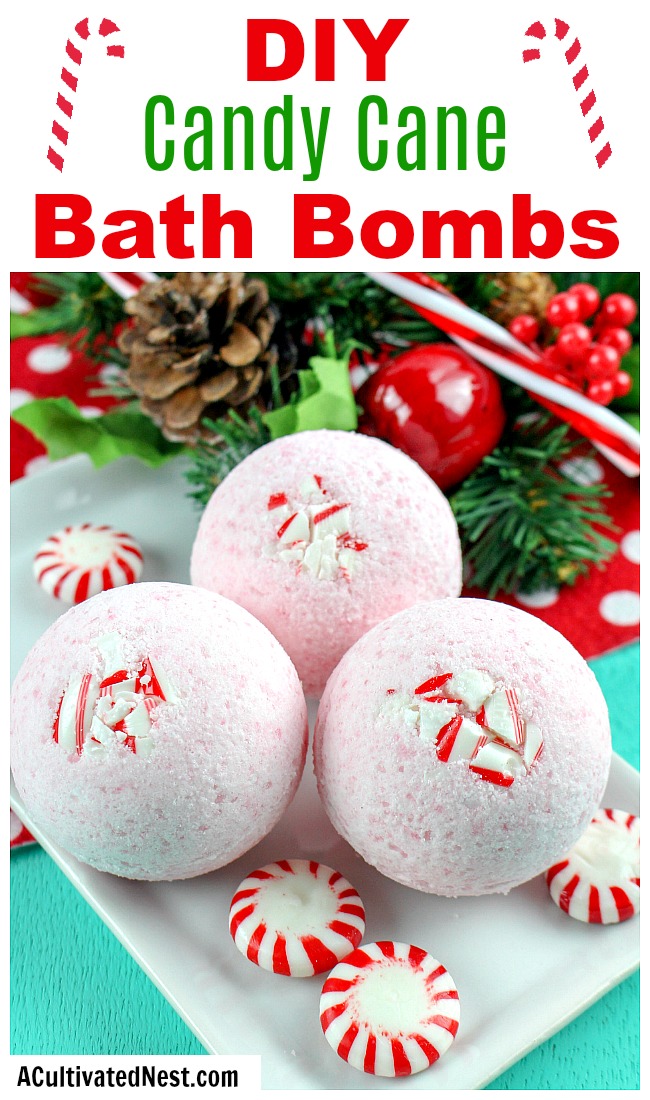 You might also be interested in: 10 Luxurious DIY Bath Bombs