Christmas is an expensive time of year. Despite our best attempts to be frugal, Christmas can still break the bank. There are so many gifts to purchase and things to do that money just kind of flows without us knowing. If you're tight on cash this holiday season, it can be hard to get in the Christmas spirit. To help, here are my tips on How to Get Into the Christmas Spirit When You're Broke!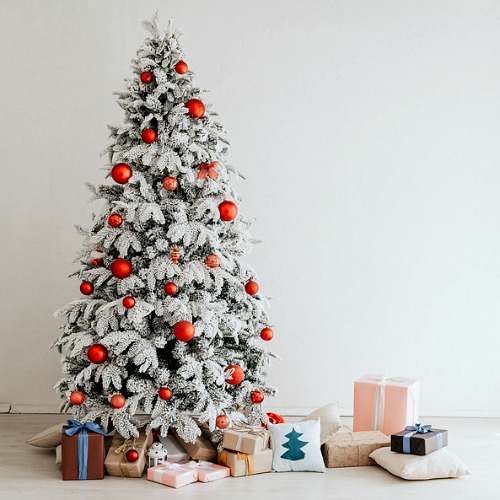 Disclosure: This post may contain affiliate links to Amazon and/or Etsy, which means that I may earn a small commission from some of the links in this post. Please see our Disclosure Page for more information.
If you don't already have a budget going into the holiday season, now is the time to make one! Having a clear picture of your finances will make it easier to find out just how much you can safely spend on Christmas this year, rather than guessing and accidentally spending way too much. To make an easy budget fast, check out my free printable simple budget worksheet.
And depending on when you're reading this, you may still have time to make some extra money for Christmas. You may also want to take a look at how I earn Christmas money with the iBotta app!
How to Get Into the Christmas Spirit When You're Broke
Change Your Attitude
The Christmas spirit is an attitude and mindset, not something that can be paid for. If you change your attitude about how you embrace the holiday, you will find it a lot easier to get into the Christmas spirit! Instead of looking at all the things you won't be able to do, think about all the wonderful things you can do! Making cookies for Santa, even if they come from a frozen dollar store brand, will still be just as magical. Watching a marathon of Christmas movies on TV is just as fun as going to the movies. And driving around to look at the lights and decorations in your neighborhood is just as good as paying to see the lights at a Christmas village.
Embrace Homemade Christmas Gifts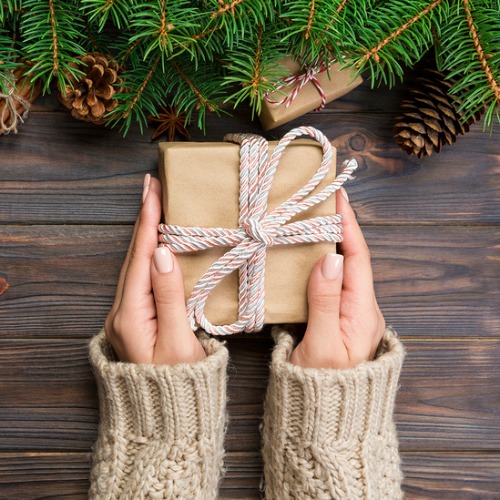 Homemade Christmas gifts will allow you to still give gifts to all your loved ones without breaking the bank. Limit the number of gifts you give each person, and make one really special gift for them this year. They will love the sentiment behind it, and they will love the special touch that comes from a handmade gift. If you need some ideas, check out all the great DIY gift tutorials we have on the site!
Look for Free Christmas Events
One of the best parts of the Christmas season is all of the fun holiday events that happen close to or in our city. And the great thing is that they're an easy way to get into the Christmas spirit when you're broke! Many big cities and even smaller towns have lots of fun free events during December. You can go to your city's tree lighting ceremony, go to a free concert, do free ice skating, or see Christmas movies for free at your local community center. I've found a good way to find these kinds of events is simply to Google "free Christmas events [your city]."
Be Resourceful and Get Creative
If you want to embrace a low budget during Christmas, you will need to be resourceful and get creative. Instead of hosting a Christmas party this year, it might mean you have to be the one attending. Use all the free printables out there to decorate your home with fancy new Christmas decor, make homemade ornaments, and consider getting a smaller tree (or a fake Christmas tree, Amazon has some nice ones for under $50). Be creative and resourceful, and the sky will be the limit!
Remember that Christmas Doesn't Come from a Store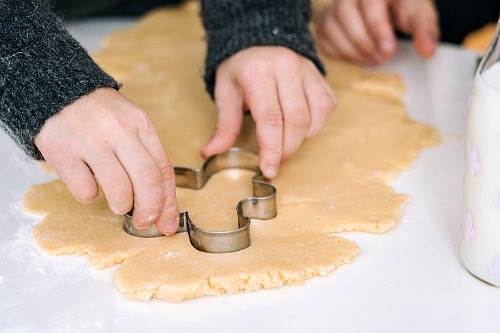 One of the most important things to remember about this time of year is that Christmas doesn't come from a store. Christmas means something completely different and is all about the people you share it with. While you may be bummed that you can't go to a paid event with your friends, consider having them over for a free Christmas movie marathon or a simple cookie exchange instead (you can find printable cookie exchange recipe cards on Etsy). All of these alternatives are inexpensive, and will create memories that will last for years!
So you don't need a lot of money to enjoy a great Christmas with your family and friends! Use these tips to get into the Christmas spirit when you're broke and you'll have such a great time, you won't even be thinking about your budget!
What do you do to enjoy Christmas without spending a lot of money?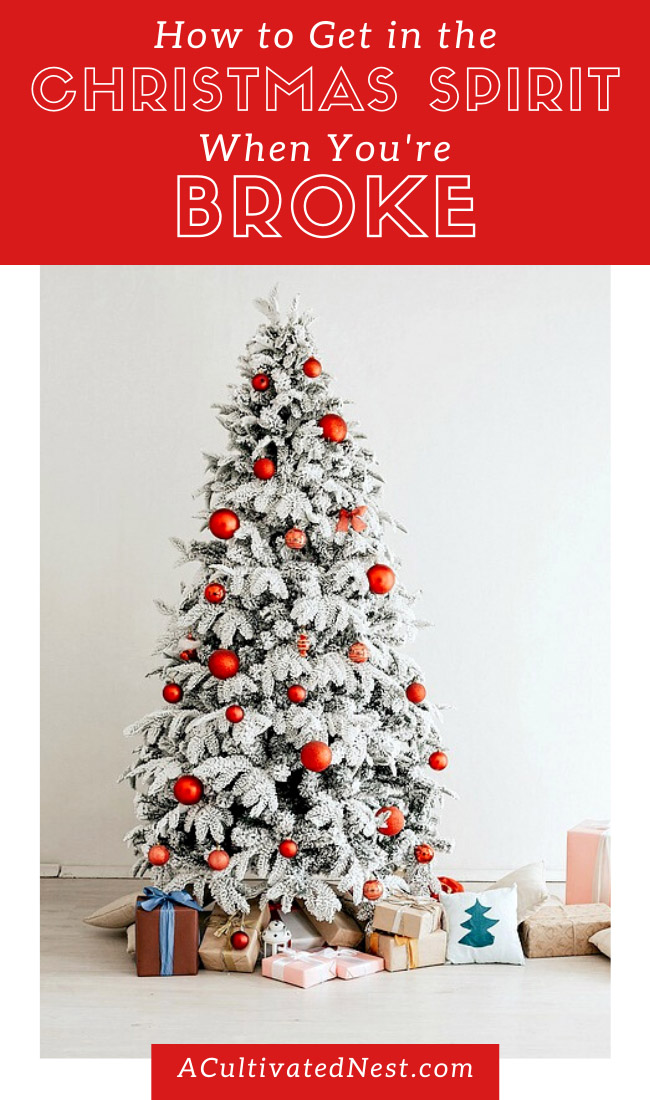 You might also be interested in: How to Get Organized for Christmas