How to Have a Stress-Free and Organized Christmas.
Hi, I'm Christine Jerry and I blog at Hay Hay Life. I'm going to share my favorite tips for How To Get Organized for Christmas! Family, feasts and festivities make Christmas such a memorable time of year. On the other hand, the traveling, wrapping, and shopping madness, well… it can be OVERWHELMING! So how does a perfectly sane human being remain that way through the season? Think like a Boy Scout and hit the season with the motto "be prepared." So come join me and get organized for Christmas!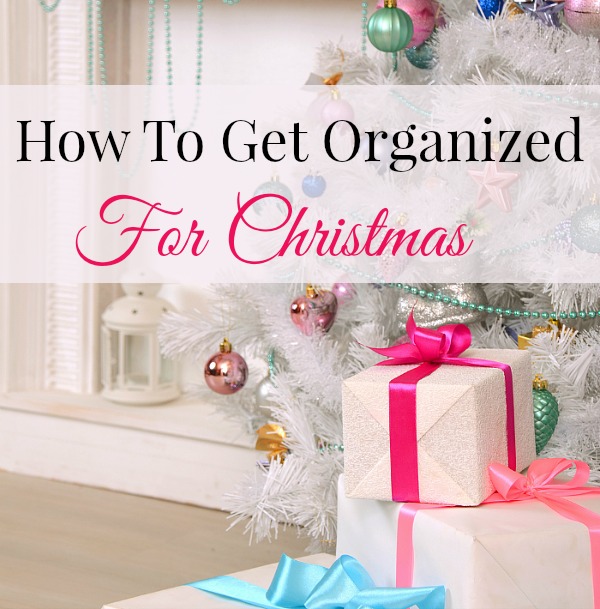 Disclosure: This post may contain affiliate links to Amazon and/or Etsy, which means that I may earn a small commission from some of the links in this post. Please see our Disclosure Page for more information.
Getting organized for Christmas is about more than just getting some extra bins and boxes to organize gifts and decor. It's also about organizing your time and finances- in other words, planning! Remember, if you fail to plan, you plan to fail. And while you can't really "fail" at Christmas, you certainly can have a stressful one. So to ensure you have your best Christmas yet, take a look at all the handy Christmas organizing resources below!
How to Get Organized for Christmas
Create a Holiday Planner
It's easy to lose control over life and stress out as we try to manage every aspect of the holidays. If you are a fan of Pinterest, I'm sure you've seen the countless printables available including planner kits perfect for the holidays. The best sets include lists for everything like gifts, guests and grocery shopping. It's always best to get started early, so now is the perfect time to get yours put together.
Here are a couple of my favorites free Christmas planner printables to help you stay organized:
If none of those have everything you need, a paid option that looks comprehensive is this pretty Christmas planner printable from The Digital Download Shop.
A planner or binder will help you keep track of all the tedious tasks and hopefully lighten the mental load. Marie Kondo, the author of The Life-Changing Magic of Tidying Up: The Japanese Art of Decluttering and Organizing
, compares our visible clutter to that of our state of mind. Imagine taking all your holiday plans and organizing them into one simple binder. That's definitely the closest thing to stress-free you can get mentally and physically!
Christmas Cards, Gift Cards, and Wrapping… OH MY!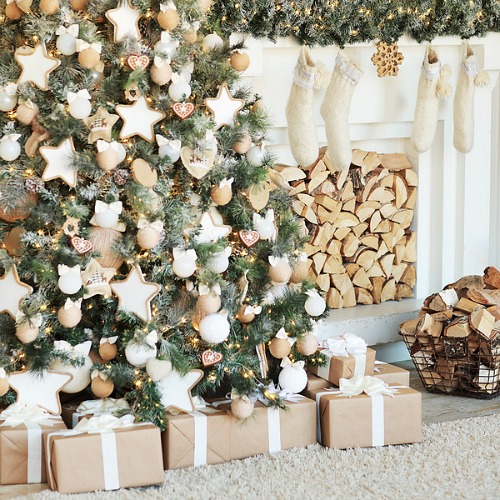 So you have yourself a nice little planner, now what? Well let's put it to work for you. Check some "to-dos" off your list with these ideas.
Print Christmas themed address labels
 and purchase stamps ahead of time. Store them in your planner until you're ready to mail out those family Christmas cards.
Gift cards & groceries, one stop shopping! Most grocery stores now carry a wide variety of gift cards to restaurants and retailers. Some even offer rewards for purchasing gift cards in the form of fuel discounts. Why not maximize your time spent by getting your grocery and gift shopping done all at once?
Have a wrapping party with friends. A little hot cocoa or maybe some wine make it a fun, relaxing event.
Don't wait until Black Friday! Do yourself a favor and purchase gifts throughout the year. More and more stores are offering Black Friday pricing mid year to make up for revenue slumps. Take advantage of those low prices while they still have stock and tuck them away. Just make sure to mark them off your gift list.
Be Budget Conscious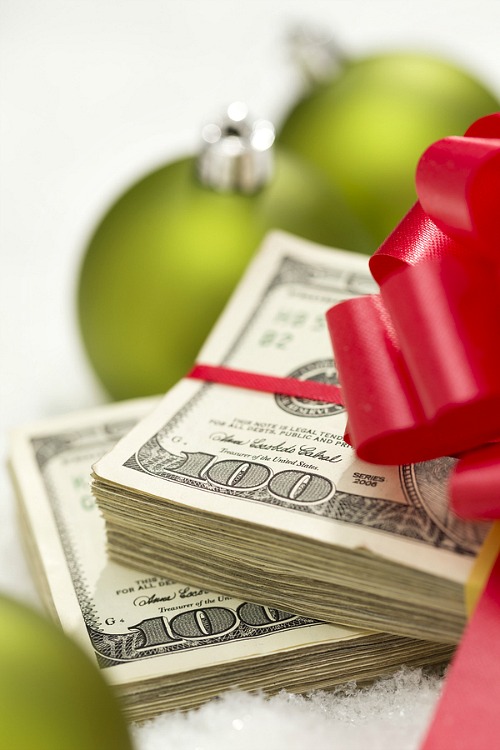 The holiday season in general is the most expensive time of the year. In fact many financial institutions used to offer Christmas savings accounts, but as the economy changed so did our budgeting habits. Staying organized and year round planning can make a huge difference for those of us who are budget conscious.
RELATED: Sinking Funds: How Planning Ahead Saves You Money
Start inventorying your stored decorations and wrapping supplies. There are countless times I've bought wrapping paper and ribbons, only to find that I had an unopened roll in the closet. It's amazing how many items we have on hand that we forget about.
Keeping your holiday décor and gift wrapping necessities neatly stored in marked containers saves you both time and money.
Do you have items tucked away that you could sell for extra Christmas cash? This truly is a way to accomplish two tasks at once. You're not only adding to your Christmas budget, you are prepping your home for the influx of guests.
RELATED: How to Make Money from Your Old Electronics
Don't cash out! Hold on to those rebate savings from apps like Ibotta, Snap by Groupon and Checkout51. If you regularly shop online, use cash back programs like Ebates or ShopAtHome. But instead of cashing out your balances, keep them growing throughout the year. When November comes rolling around, withdraw your funds and reduce the amount you spend from your monthly budget!
RELATED: 6 Ways to Make Some Christmas Cash
Travel Plans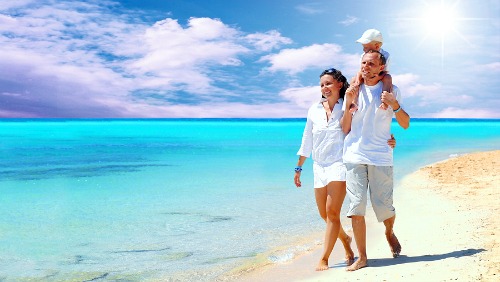 Now let's be honest, there's no way to be a 100% prepared for holiday travel. There are a few factors completely out of our control like Mother Nature and airline delays. Just do the best that you can and make the most of every situation. Here are some tips to stay organized for those travel plans.
Double check the local weather. Do this before packing, or you may find yourself doing it all over again. Yes, I speak from experience.
Create a packing list. I normally write out what each family member will need for the trip. If you have children who can pick their own outfits, it's definitely easier. We lay everything out and pack once we've double checked that we have everything on the list.
Organize your identification and tickets. Traveling is stressful enough as it is. Keeping all your necessary travel documents where you can easily find them will save you time and prevent the eye rolls from the excessively long line behind you.
Always double check for delays or gate changes a few hours before departure. Those airports like to keep you on your feet when you least expect it!
Do you have your own tips for staying prepared and organized for the holidays?
Christine Jerry is a freelance writer and owner of Hay Hay Life. She's a wife and a mother of 2 beautiful kiddos.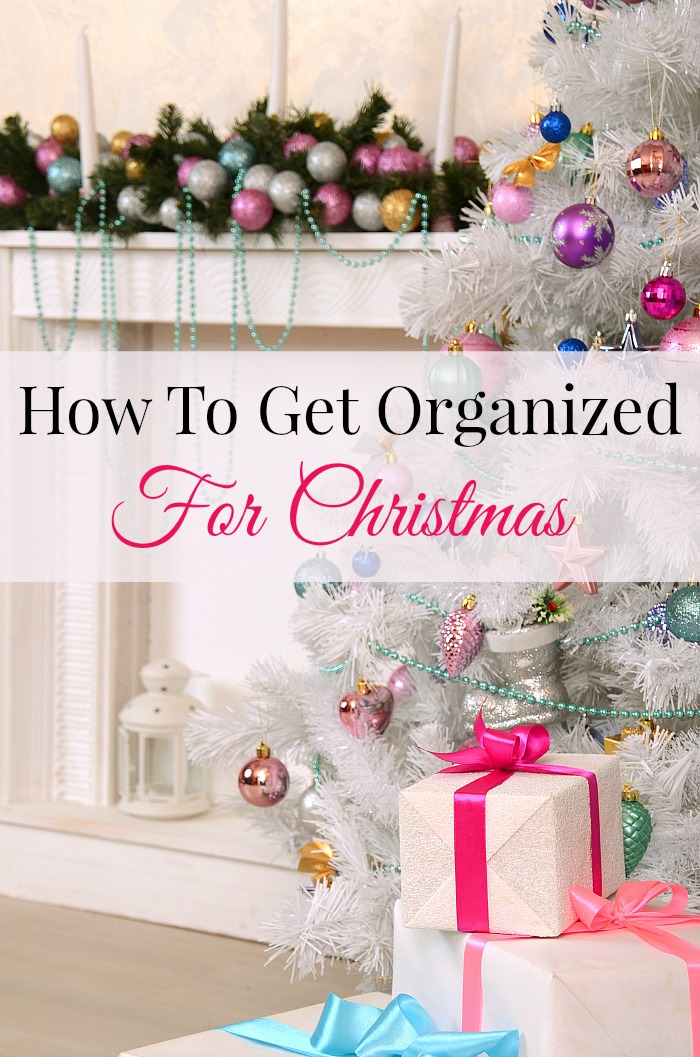 You might also be interested in: 6 Ways to Make Some Christmas Cash