How to Turn Old Electronics Into Cash.
Is your home full of broken or unused electronics? Things like cell phones with broken screens, tablets that no longer work, or phones that are outdated? Chances are good that you do since the vast majority of us do. What most people don't realize though, is that you can actually make money from those broken or outdated electronics and turn them into a quick way to grow your savings. It isn't hard to do and it gives that item one last use for your family. Check out these handy tips on How to Make Money From Your Old Electronics!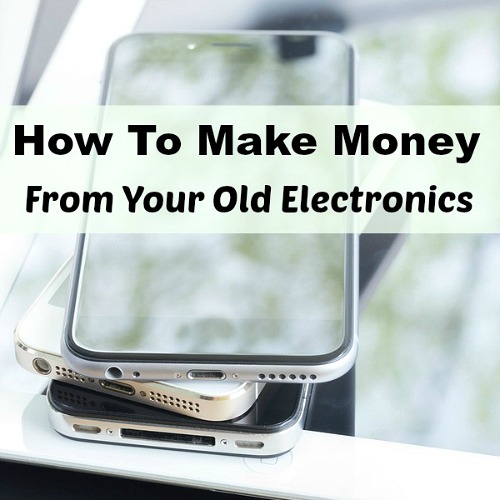 Disclosure: This post may contain affiliate links to Amazon and/or Etsy, which means that I may earn a small commission from some of the links in this post. Please see our Disclosure Page for more information.
The great thing about these ways to make money from your old electronics, is that some of them aren't just limited to devices/gadgets. Some also will take DVDs, CDs, or video games. As more and more of us "go digital" and stop collecting physical copies of movies and games, giving up old disk collections is becoming a fast and easy way to make money!
How to Make Money From Your Old Electronics
Amazon Trade In – With the Amazon Trade In Program
, you can send your old cell phones, tablets, CDs, DVDs, video games and more to Amazon. They pay in Amazon gift cards and the awesome part about the program is that they tell you immediately how much you will earn for the product. Once you send it in and they receive it, your Amazon account is credited with the gift card balance. This is a fantastic way to build up your Amazon gift card balance for holiday shopping, or just put the money toward everyday purchases, or even groceries via AmazonFresh or Prime Pantry.
Gazelle – If you have broken and outdated phones or tablets lying around, check out Gazelle. They also take MacBooks, Mac computers, and Apple TVs. They will buy them and then pay you by PayPal, Amazon gift card, or check. As long as what you're trading in is worth more than a dollar, shipping is free! There are also Gazelle kiosks available at some stores and malls, but they don't accept as much as the website, and usually don't offer as much money in return. With Gazelle you can send broken, old and outdated devices, or even electronics in great condition, and get paid for them! This is such a great way to make money from your old electronics (and it's easy, too)!
Best Buy Trade In – Did you know Best Buy has a trade in program too? They sure do! Use it to trade in your old phones, computers, tablets, and more! They even accept old FitBits for trade in! When you trade in, you'll be paid in Best Buy gift cards (another one that is GREAT for saving on Christmas!) and sometimes you'll even get a high value coupon good on a replacement product! And if the item you're trading in has no trade in value (maybe it's just too beat up or too old), then Best Buy can recycle it for you.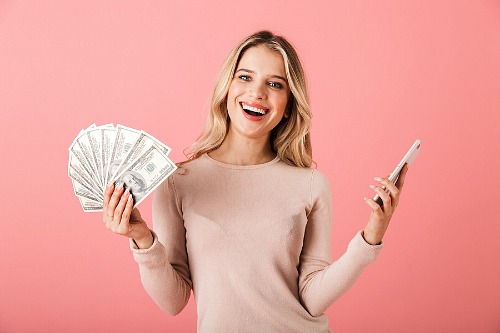 Target Trade In – You can make money from your old electronics via Target, too! Target accepts cell phones, tablets, video games, game consoles, and more! You'll get a Target gift card in return (which can help a lot with everyday purchases or groceries).
Walmart Trade In – Even Walmart has a trade in program! They accept cell phones, tablets, video games, game consoles, and voice speakers (like Amazon's Alexa speakers). Shipping in your items is free, and you'll get a Walmart eGift Card when they're accepted.
ecoATM – These device trade in kiosks accept cell phones, tablets, and MP3 players, and in return  you get cash. That's right, not a gift card, cash that you can use anywhere! EcoATMs can be found in stores (Kroger, Walmart, etc.) and some malls.
Ebay – Yes, you can make money from your old/broken electronics with eBay! Some people like to save money by buying old (but working) electronics. And techy people sometimes want broken devices for their parts. Just make sure to be very clear in your listing title and description as to the condition and working nature of your devices. I've seen broken iPhones going from $30-$60, which will net you a tidy sum even after Ebay fees.
These aren't the only ways you can earn money from your old electronics, but they're some of the best! Pick the one you want to earn with, start sending in your devices, and get paid!
Have you ever traded in an electronic? What service did you use?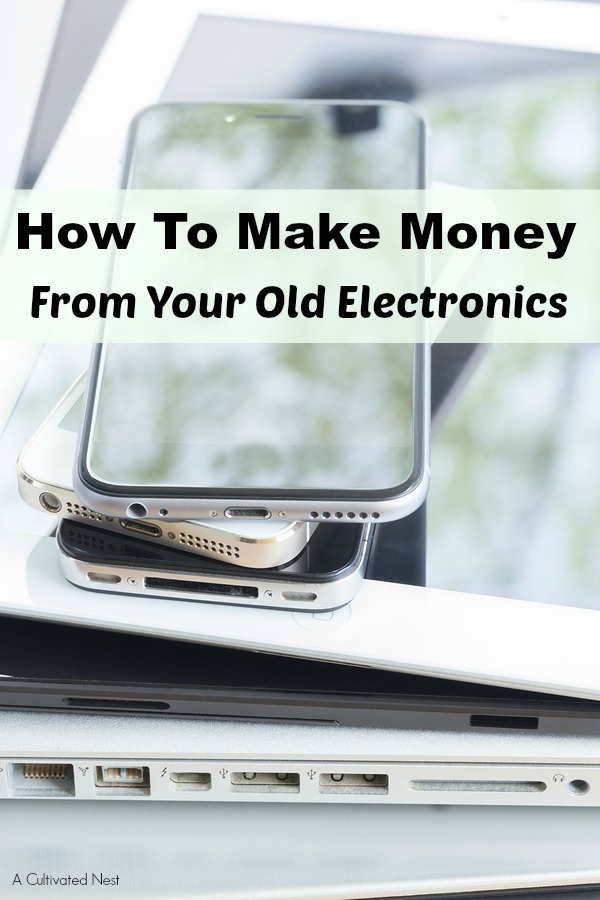 You might also be interested in: 6 Ways To Make Some Christmas Money