Easy Homemade Popsicles Made with Fruit.
Popsicles are the best! I have fond memories growing up of sitting out on the back porch and eating a wide variety of popsicles. As I've gotten older, I've realized that making them at home makes them even better! Plus, I love knowing what ingredients are going into the homemade popsicles that myself and the kids are eating. If you're looking for a way to create some cool and tasty treats, here are 24 Homemade Fruit Popsicles Everyone Will Love!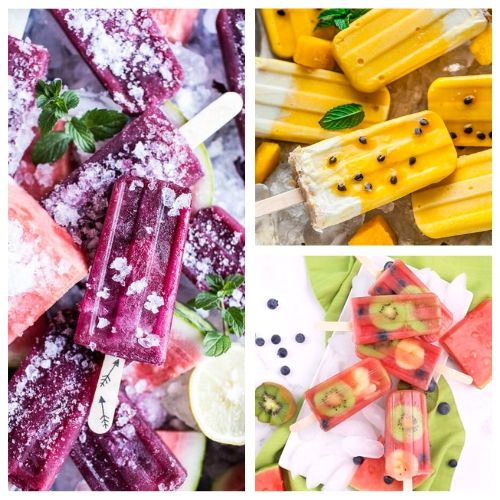 Disclosure: This post may contain affiliate links to Amazon and/or Etsy, which means that I may earn a small commission from some of the links in this post. Please see our Disclosure Page for more information.
No matter what your favorite fruit is, there is a delicious homemade fruit popsicles recipe that uses it! The tasty collection below includes homemade grape popsicles, DIY mango popsicles, peach popsicle recipes, refreshing watermelon popsicles, and many more!
24 Homemade Fruit Popsicles Everyone Will Love
Don't be fooled. While these are great popsicle recipes for kids, I can assure you that adults are going to go crazy for them as well.  Each one tastes truly unique so you're going to have a tough decision about which ones to make first.
And keep in mind that these are going to be devoured quickly. I recommend choosing your top 3 favorite homemade fruit popsicles and making them. That way you'll have plenty in the fridge. It's never fun to run out of popsicles… and all these great options will ensure that won't happen!
Make sure you have enough popsicle molds on hand before you start! And remember, you don't have to stick with plain popsicle molds. Why not make popsicles in the shapes of fun polar characters or bunnies, pineapples, and other fun shapes? That's sure to make eating your homemade fruit popsicles even more fun!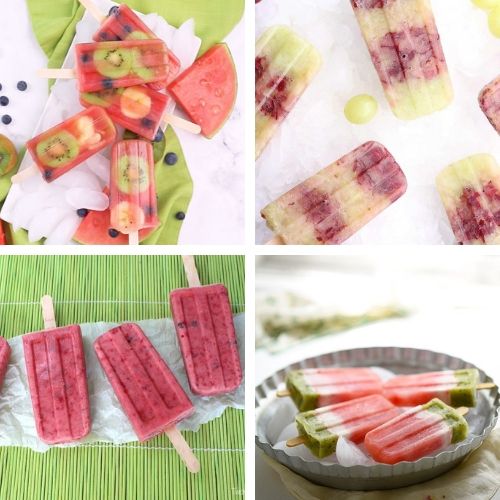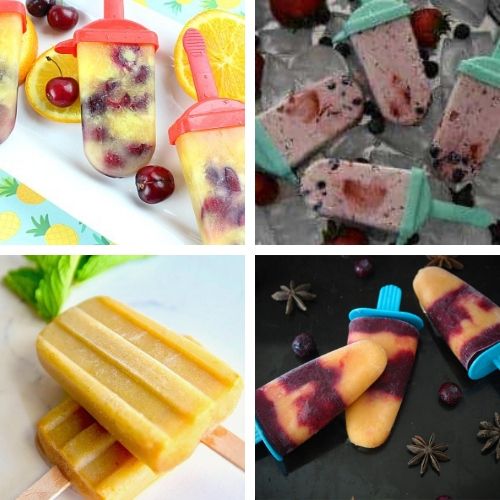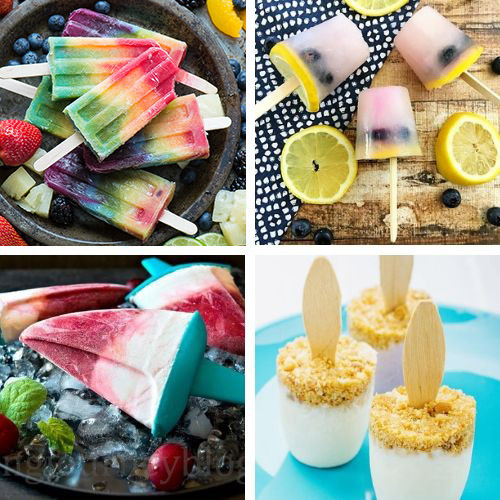 Tie Dye Rainbow Popsicles by The First Year
Blueberry Lemonade Ice Pops by A Cultivated Nest
Cherry Popsicles by Cooking Journey Blog
Lemon Biscuit Popsicles by Recipe This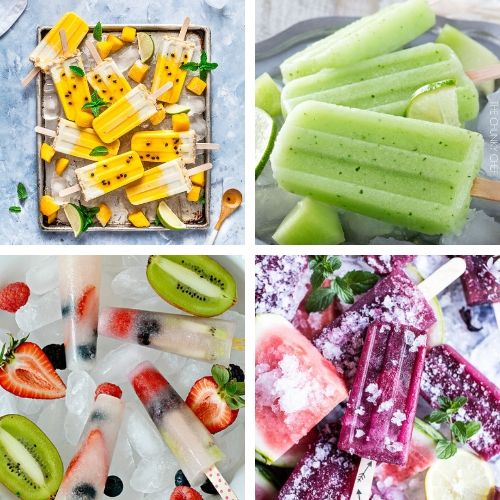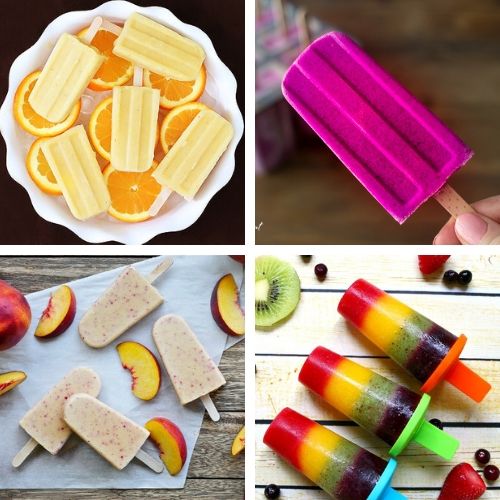 Which of these fun homemade fruit popsicles do you want to make first?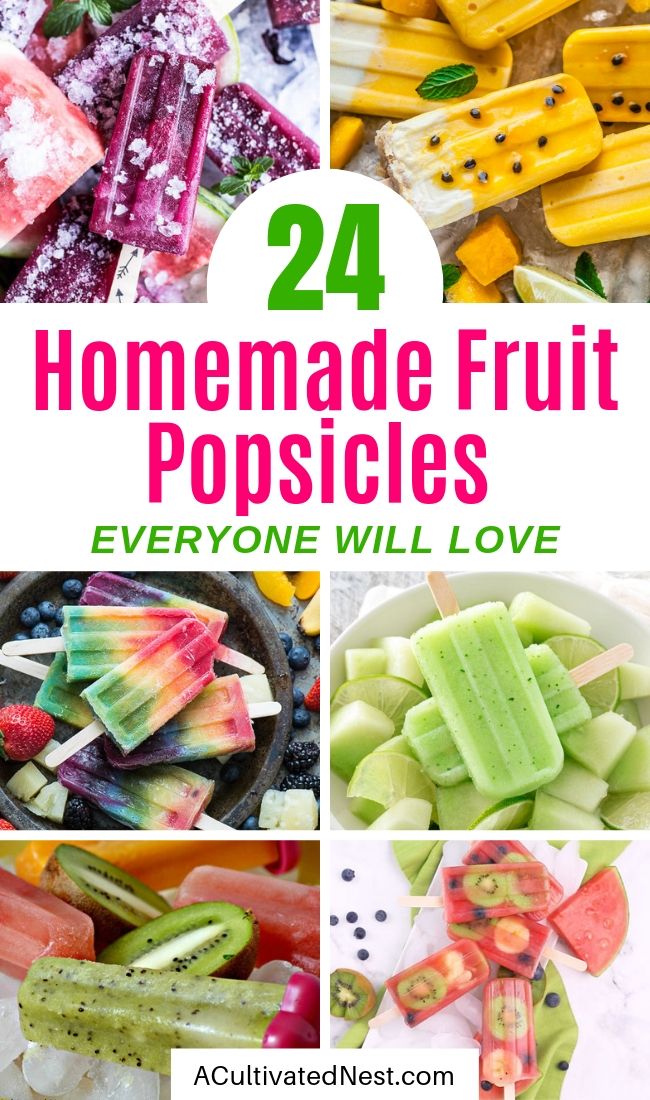 You might also be interested in: 15 Mouth-Watering Homemade Ice Cream Recipes