There are few better ways to beat the summer heat than with fruit pops! Fruit pops are cool, delicious, and easily transported either around your house and yard, or to outdoor gatherings! They're pretty healthy too, especially if you make them yourself from scratch. If you're craving a delicious cold treat, try making these Quick and Easy Pureed Fruit Pops!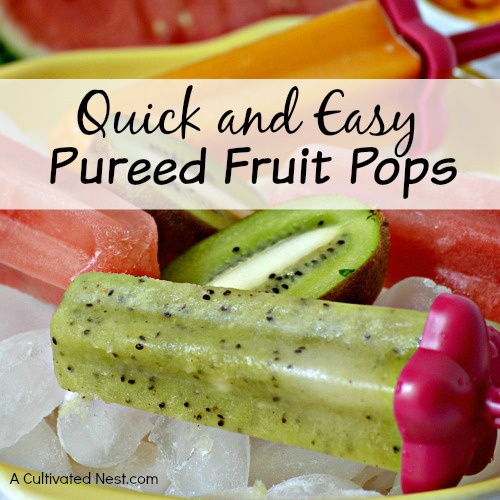 Disclosure: This post may contain affiliate links to Amazon and/or Etsy, which means that I may earn a small commission from some of the links in this post. Please see our Disclosure Page for more information.
Since it got hot we've been frequently enjoying the variety pack of fruit pops sold at Kroger. But we go through them rather quickly, and they contain a number of questionable ingredients. After making our own from scratch, we won't be going back to the boxed version again! Not only are ours healthier, but we get to make whatever flavors we want, however many we want, and put them in whatever fun popsicle molds we want!
Quick and Easy Pureed Fruit Pops
Directions:
First, make a simple syrup. This helps liquefy the fruit a little. You don't need much.
Simple Syrup
1 cup water
1/2 cup granulated white sugar
Bring the water and sugar to a boil in a small saucepan. Allow the mixture to simmer for 10 minutes. Cool completely, then store the syrup in the refrigerator.
Kiwi Pureed Fruit Pops
1 or 2 kiwis
2 Tbsp of the simple syrup
In a blender or food processor puree the fruit and syrup together until smooth. Pour the mixture in your popsicle molds and freeze until set. If you don't have popsicle molds, feel free to improvise with Dixie cups and popsicle sticks!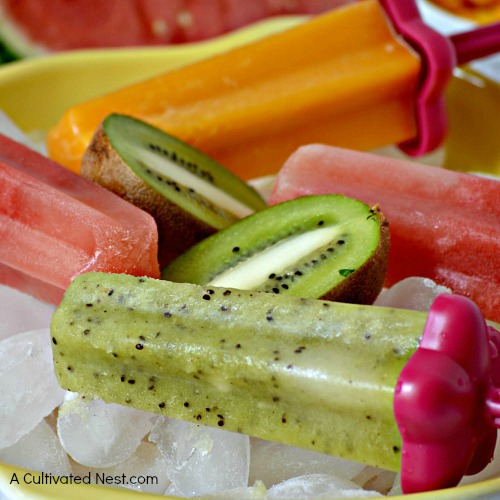 You can follow the same steps for any fruit you like. For a watermelon, you may not need to use the simple syrup. Try making pops with mangoes, pineapples, or strawberries, too! For more fun, mix several fruits together! Or you can mix up each fruit individually and layer the mixtures in your molds for a fun rainbow look!
These quick and easy pureed fruit pops would be a great recipe to work on with kids! They'll have a lot of fun creating their own flavors! It's pretty hard to go wrong when making these delicious pureed fruit pops!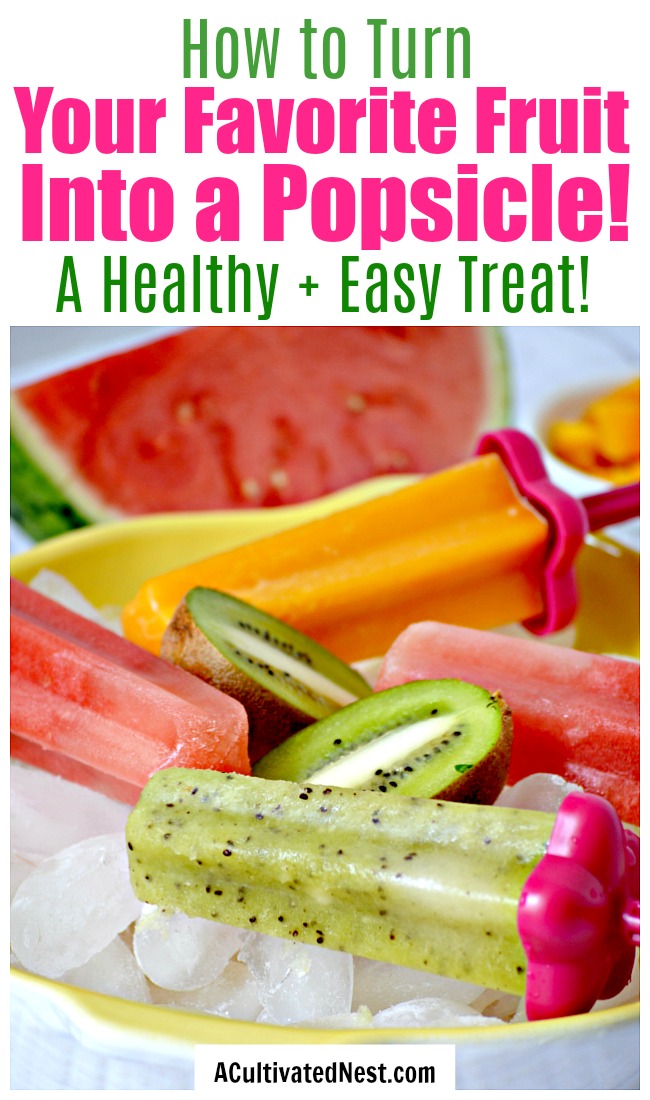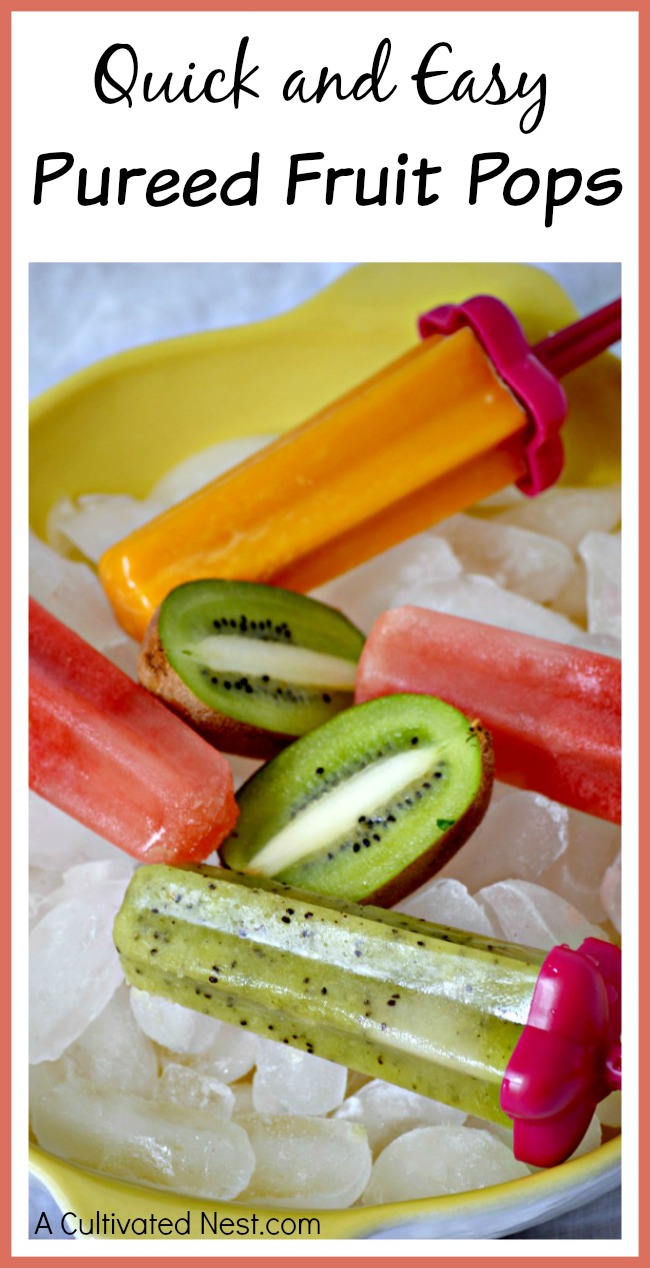 You may also be interested in: