Making your own healthy (no sugar added) fruit popsicles is so easy that I feel ridiculous giving you directions! Most store bought popsicles are filled with artificial colors, flavors and preservatives. 2 simple ingredients is all that you need to make these delicious popsicles!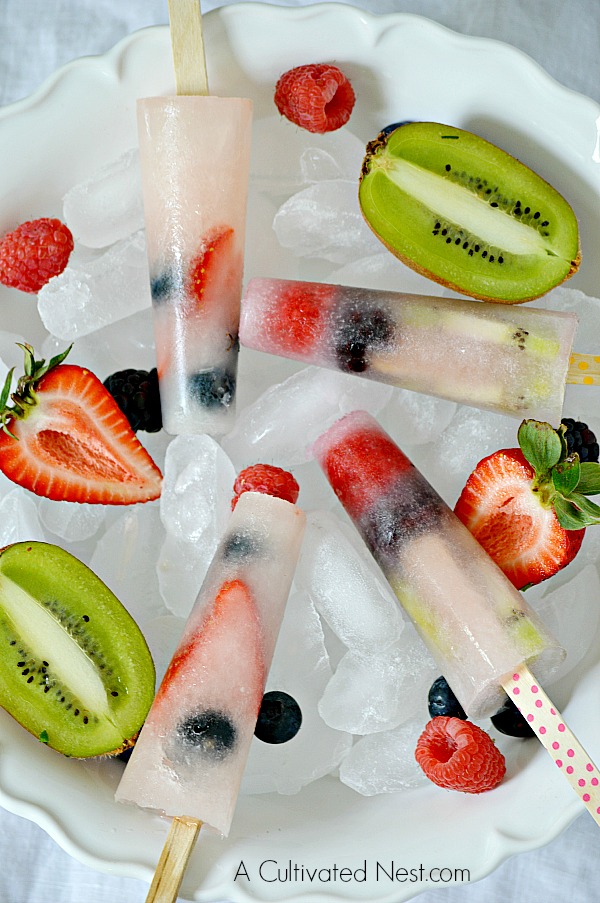 Not only do these popsicles not have all that  "stuff" in them, they can be customized to your tastes since there are so many beautiful, colorful fruits to choose from. Also, one of the ingredients is coconut water which is loaded with electrolytes and many other essential nutrients. Making these fruit popsicles the perfect  summer treat!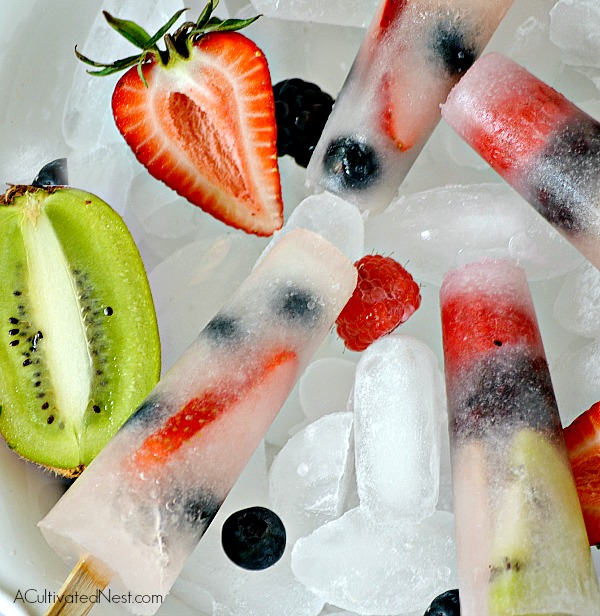 Healthy Fruit Popsicles
Ingredients:
Cut up fruit of your choice
Coconut water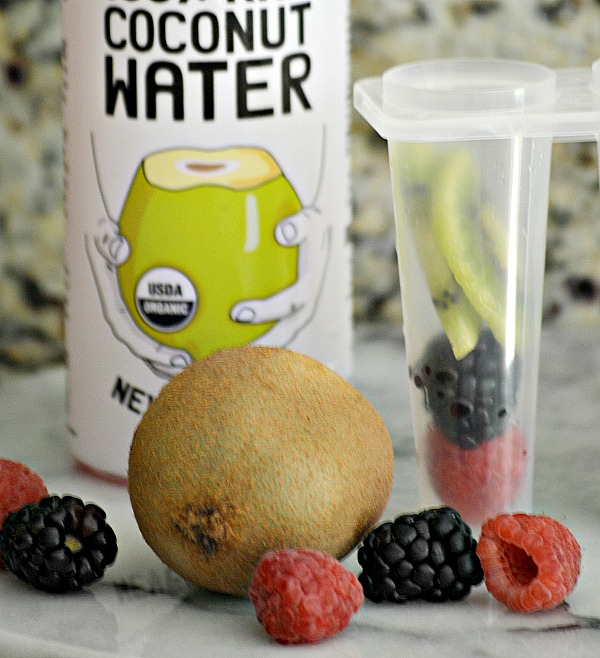 Directions:
1. Place your cut up fruit in the popsicle molds
2. Add coconut water
3. Freeze the molds until the popsicles are frozen solid
4. Run the mold under some warm water to easily remove the popsicles
Aren't they pretty! I think they'd make the perfect end to any outdoor gathering like for Memorial Day or 4th of July!
Have you made homemade popsicles before?
This post contains affiliate links to Amazon, which means that I may earn a small commission from some of the links in this post. Please see our Disclosure Page for more information.
You may also be interested in: 15 Mouth Watering Homemade Ice Cream Recipes