Easy Homemade Cleaners Using Citrus.
Cleaning is never anyone's favorite chore, but it can be made better if you have a nice, bright-smelling cleaner to use. And what smells better than citrus! Of course, I'm not talking about the fake, chemically-citrus smell of some commercial cleaners. I'm talking about the refreshingly real smell of all-natural, inexpensive, and easy to make homemade cleaners! Here are 16 Frugal DIY Citrus Cleaners for you to make to help get your home clean and smelling wonderful!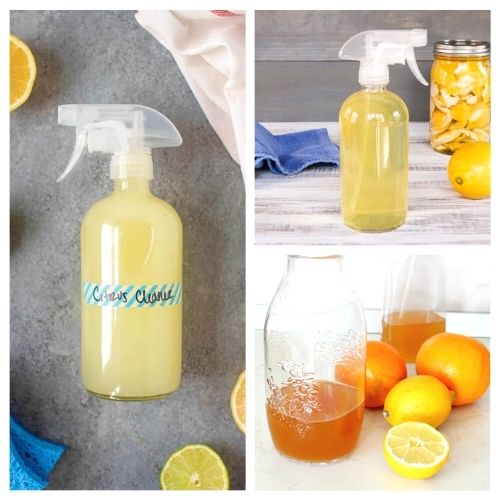 Disclosure: This post may contain affiliate links to Amazon and/or Etsy, which means that I may earn a small commission from some of the links in this post. Please see our Disclosure Page for more information.
I love the smell of citrus! It just smells clean to me. And these DIY citrus cleaners can be a great way to use all the peels you get from eating your favorite citrus fruits. There are also DIY cleaner recipes below that are a great place to use your favorite citrus essential oils. So have a look through them, and find one or two homemade citrus cleaners you want to make!
16 Frugal DIY Citrus Cleaners
Citrus cleaners are great for cleaning dirt and grease off of floors. They are even amazing at cleaning all the grime and crumbs off your countertops. If you are looking to make your own DIY citrus cleaner, you may need the following supplies:
Dark Glass Spray Bottle (acidic substances like citrus can degrade plastic over time, and some citrus essential oils are sensitive to light)
Distilled White Vinegar
Lemons/Lemon Peels
Oranges/Orange Peels
Citrus Essential Oils (therapeutic grade is best)
Baking Soda
Also, a word of warning for those with porous stone countertops or floors (like granite or marble). Citrus cleaners tend to be acidic, and acidic substances can etch into porous stone. So don't use your DIY citrus cleaners on those surfaces in your home. This is the same reason why you shouldn't use vinegar to clean some surfaces.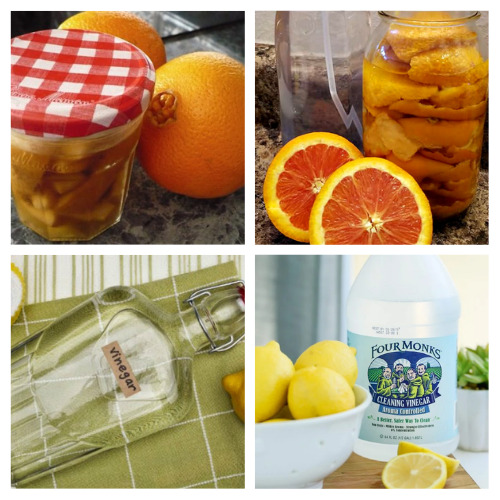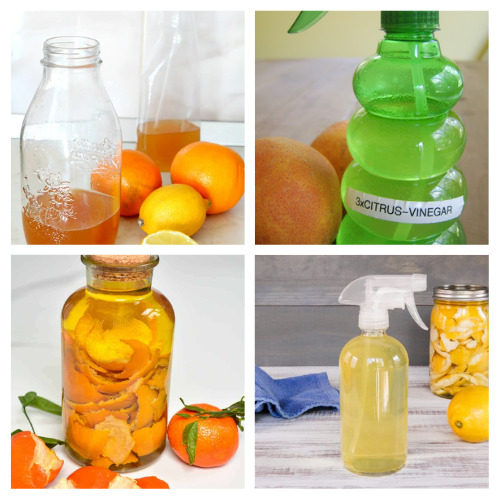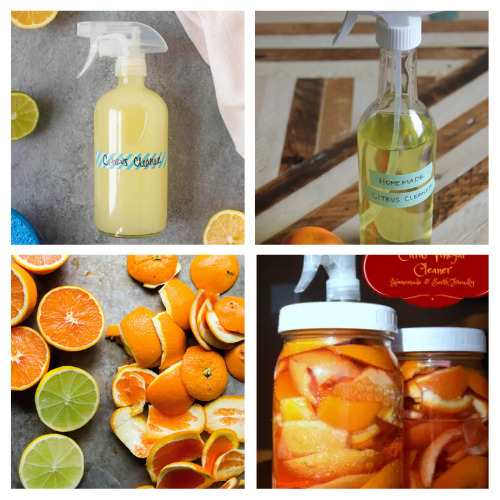 Do you also love the smell of citrus when cleaning?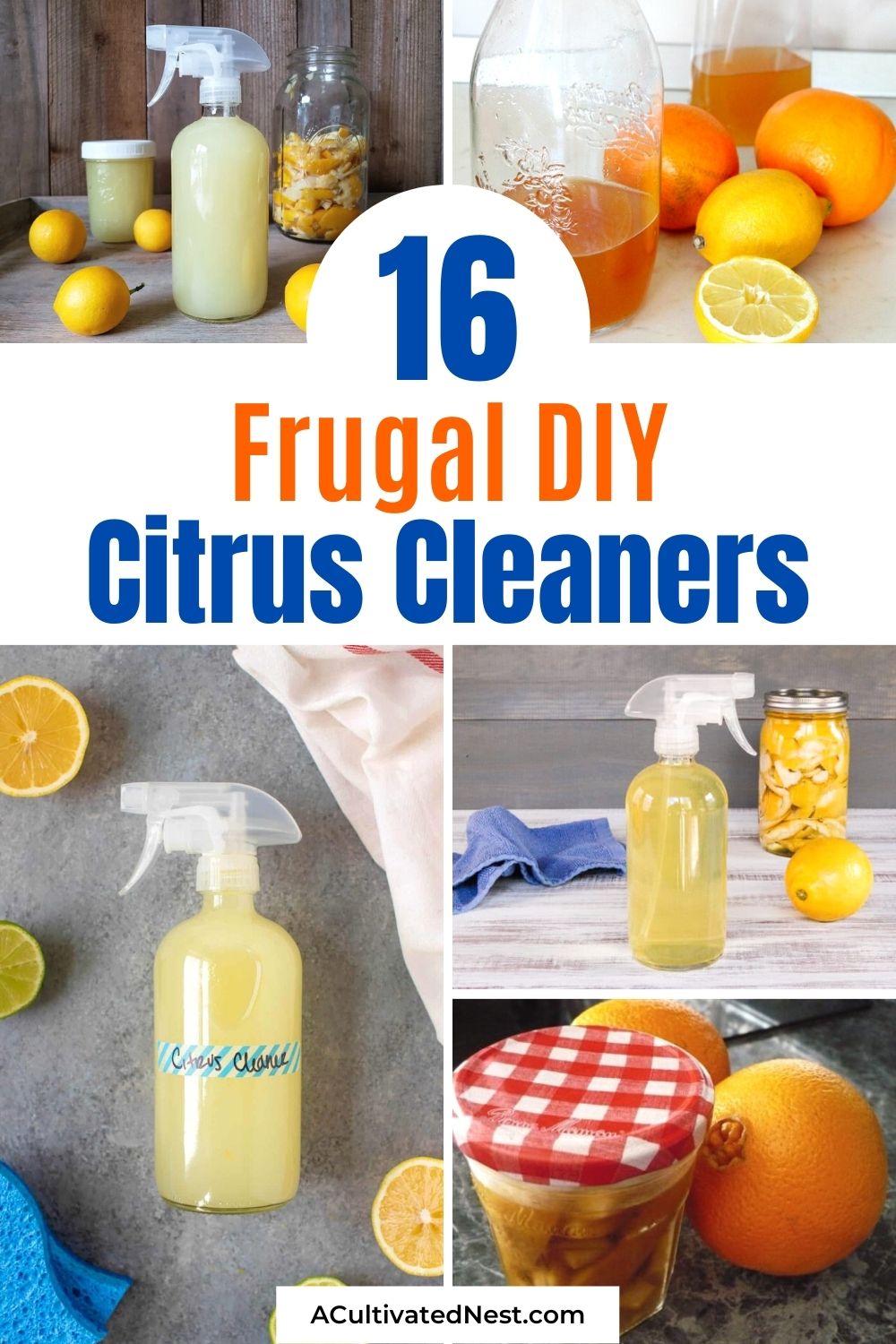 You might also be interested in: 25 Easy Homemade Cleaners