It's been incredibly hot here lately so I've been working on indoor projects more than being outside. One room I've been working on all summer is my kitchen.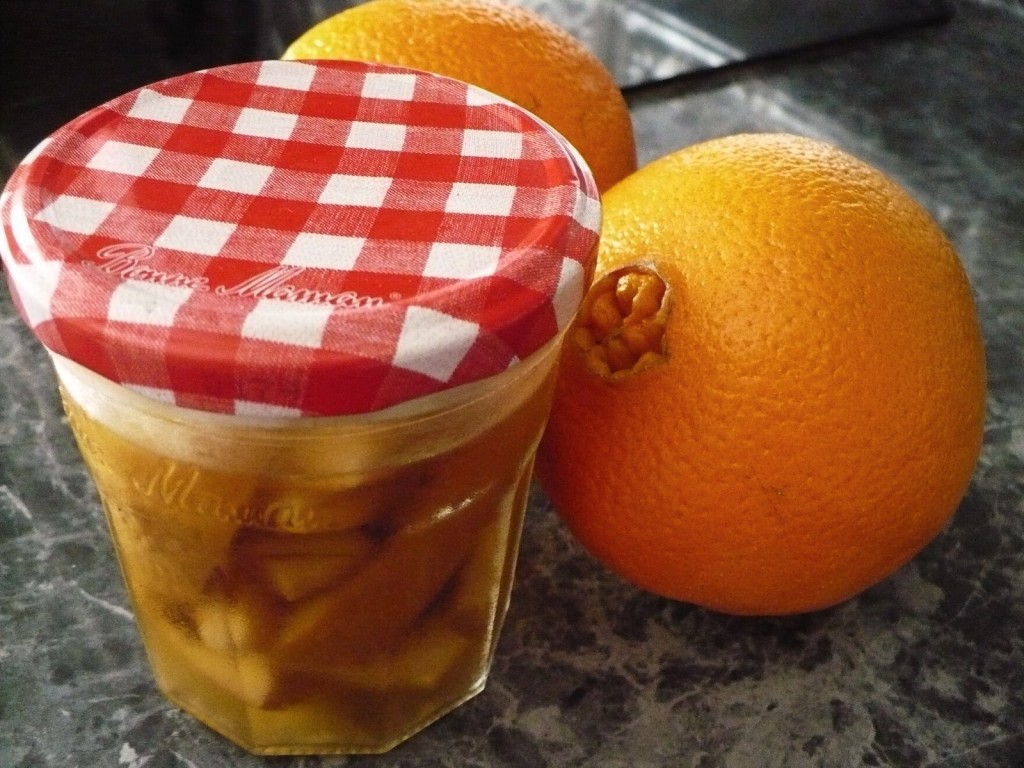 One room I've been working on all summer is my kitchen. Cleaning, fluffing, organizing it to work better. So today I thought I'd share a few cleaning recipes and my under sink area.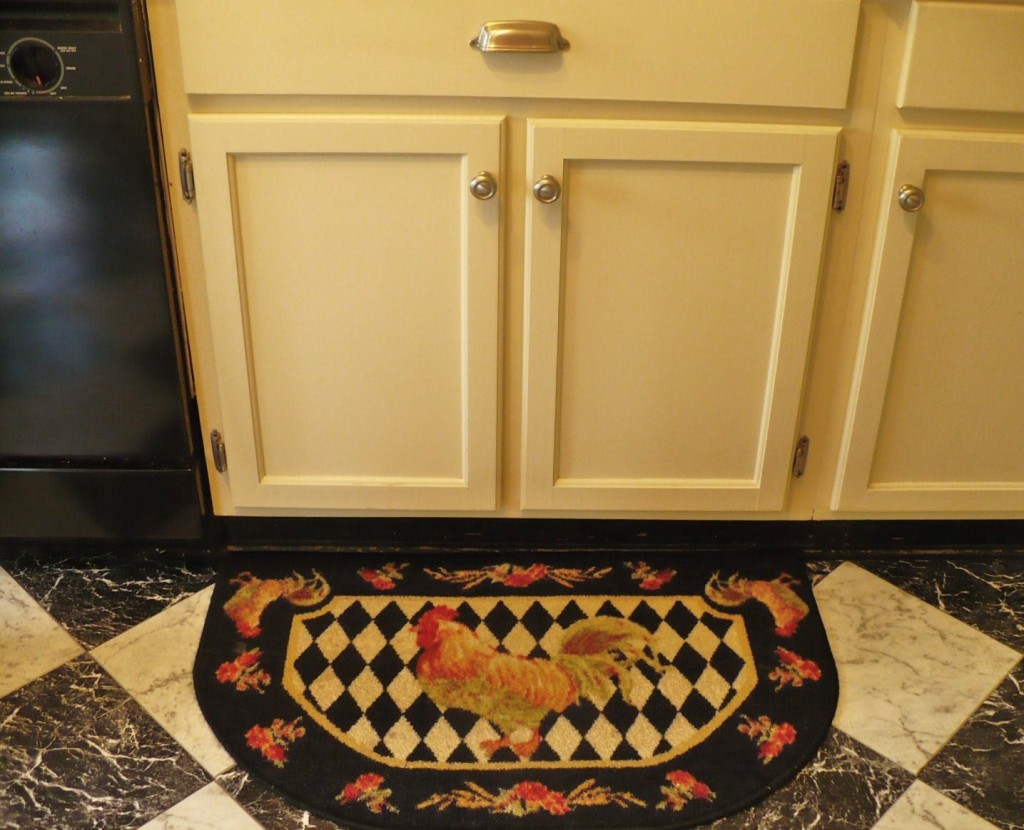 Disclosure: This post may contain affiliate links to Amazon and/or Etsy, which means that I may earn a small commission from some of the links in this post. Please see our Disclosure Page for more information.
There are lots of green cleaners that you can buy these days in mass market stores like Target, Wal-Mart  and supermarkets. I always find Mrs. Meyer products at TJX and Marshalls at a good discount.  But I still like to make my own.  It's really very easy and inexpensive.
There are tons of recipes out there for making everything from your own laundry detergent & liquid soap to furniture polish. You just need to find the recipe that works to your satisfaction.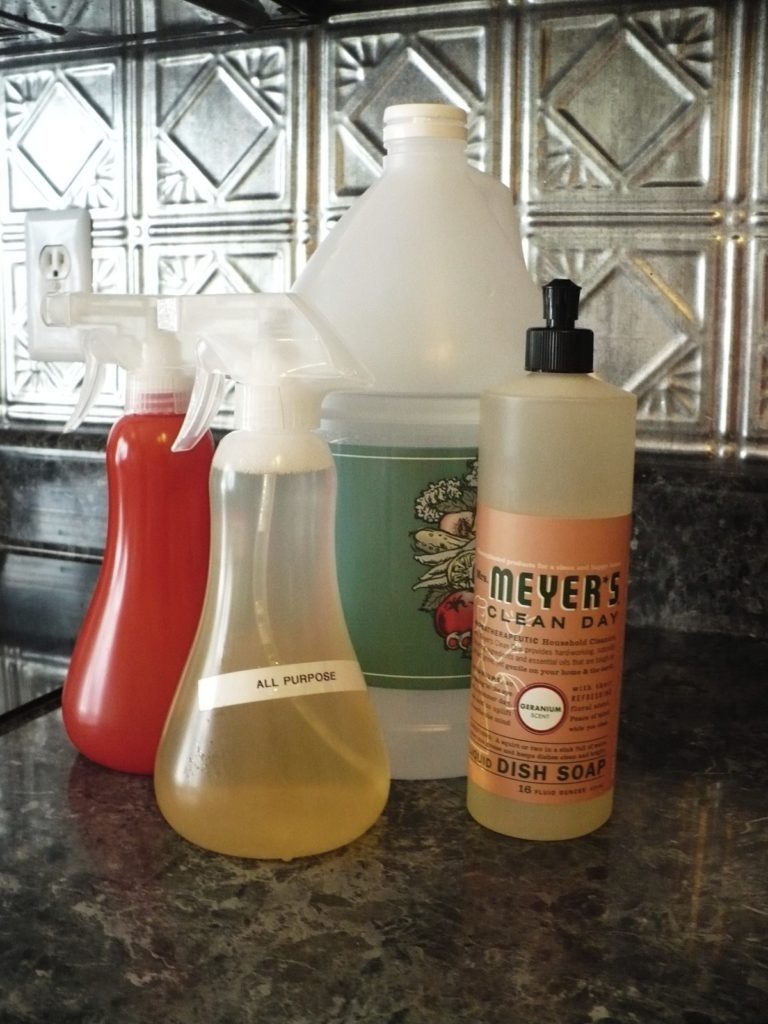 I use 1 part distilled white vinegar, 1 part water, and a squirt of dish soap  for most basic cleaning.  Combine those ingredients into a spray bottle and shake to mix. It stores really well – I just swish the bottle before using.  I've read you shouldn't use vinegar on marble or granite – just hot soapy water. My counters are laminate so I don't have a problem with using this all-purpose cleaner in my kitchen.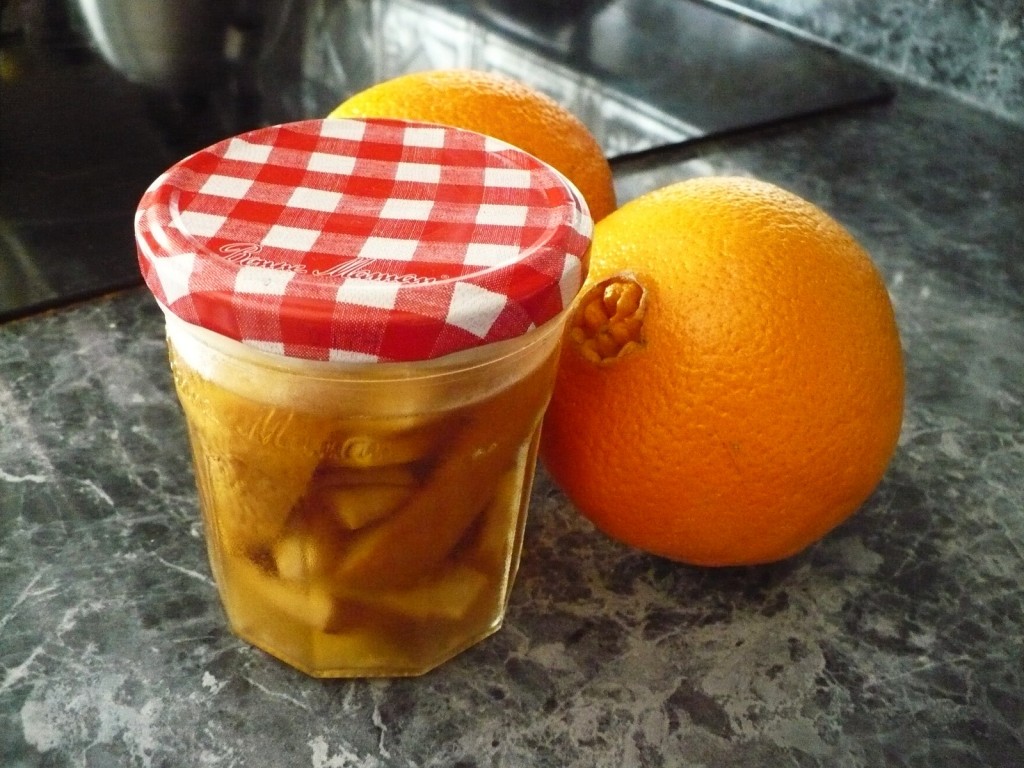 For a lovely citrus smell, I soak my orange rinds or lemon peels in a glass jar filled with white vinegar for a few weeks and then drain the peels and use that vinegar. You could also add essential oils or make your own infusion of herbs. Many herbs are known to have antibacterial & disinfectant properties.
I also make a paste of baking soda  or borax (kept in the laundry area as it's a good boost to laundry detergent) if I need a soft scrub type product.  Sometimes all you need is soap, hot water and elbow grease!
Bleach is very toxic to the environment so I try to limit my use of it.  Hydrogen peroxide sprayed after vinegar is also a good disinfectant. Tea tree oil is supposed to have disinfecting properties and is a natural fungicide but I haven't tried it yet. I do think vinegar is strong enough to handle most germs but it's up to you to decide what you're comfortable with.
Here's a post I wrote years ago about saving money  making your own cleaning products – it has a few more recipes.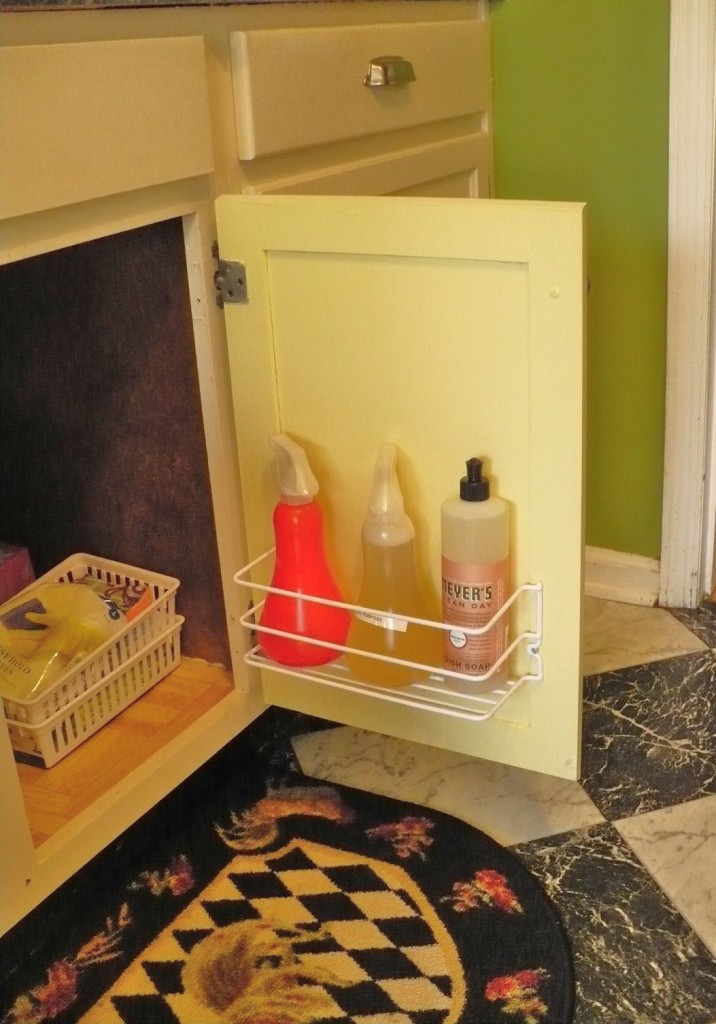 Under Sink Organization
I don't keep a lot of stuff under my sink. I've found that every time I've had leak under there it's because something has pushed against the pipes. I guess it depends on how your pipes are situated under your sink – mine are all over the place. I just added that wire rack on the door to make it easier to grab a bottle of cleaning spray.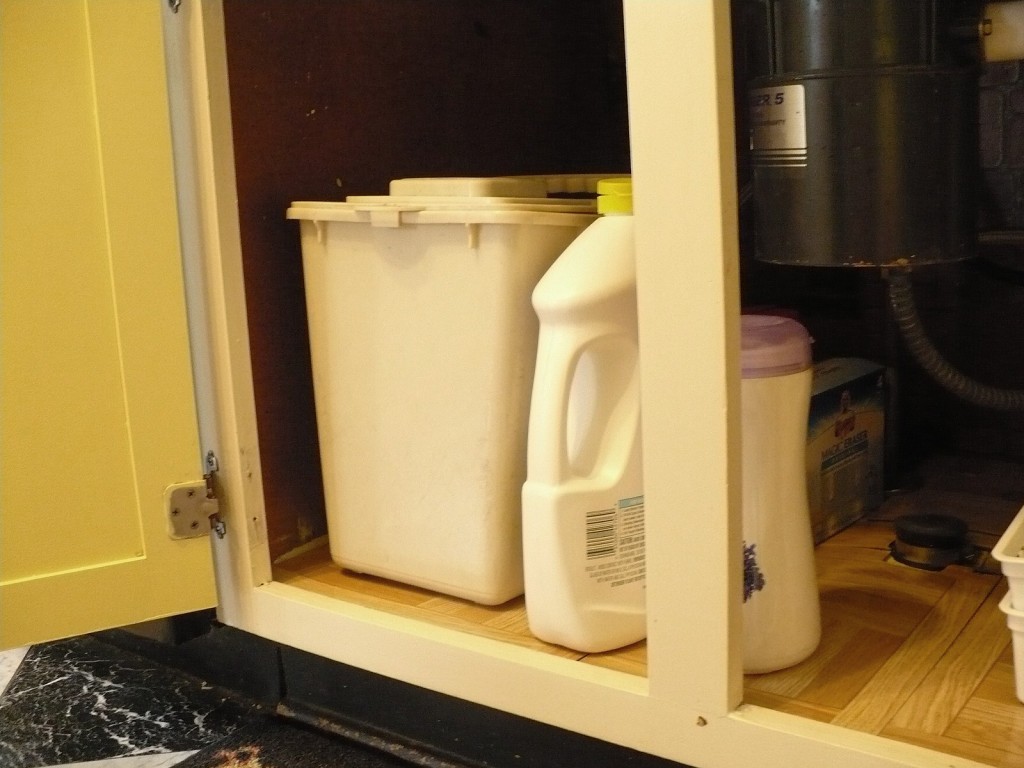 I have my composter, dishwasher detergent, big bottle of white vinegar, Brillo, Magic Eraser, Method wipes and scrub brushes on one side.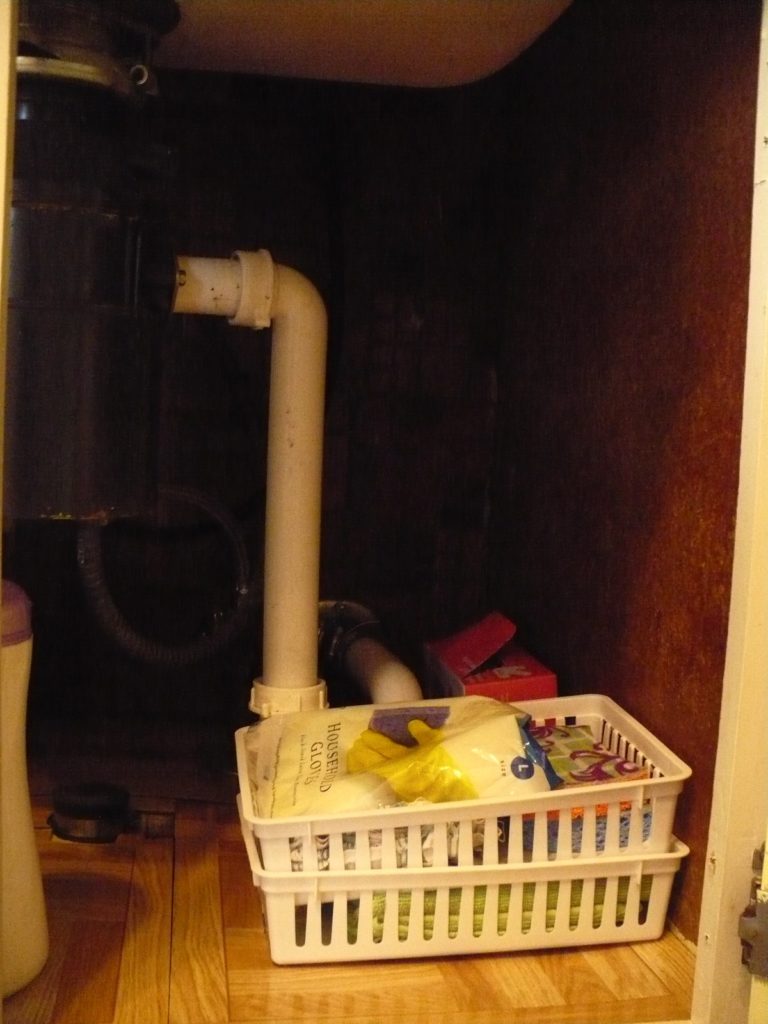 On the other side I have sponges, rags, micro fiber cloths, swiffer cloths and extra rubber gloves. I know a lot of people use contact paper in their under sink cabinet, but my cabinets are so old I couldn't get contact paper to stick! So I used some old peel and stick tiles I had leftover from another house we had. I think they offer better protection against spills and they're easy to wipe clean.
There are so many benefits to making your own cleaners!  So try replacing your traditional cleaners with some non-toxic alternatives (that you either make or buy) as you use them up.  You really don't need a ton of different products to clean your house. You'll find it frees up space under your kitchen sink!