We kept all our old windows when we had new ones put in several years ago (also kept old storm/screen doors). I always thought that I'd upcycle the old windows and make a greenhouse out of them. But since that hasn't happened we're starting to use them in other projects.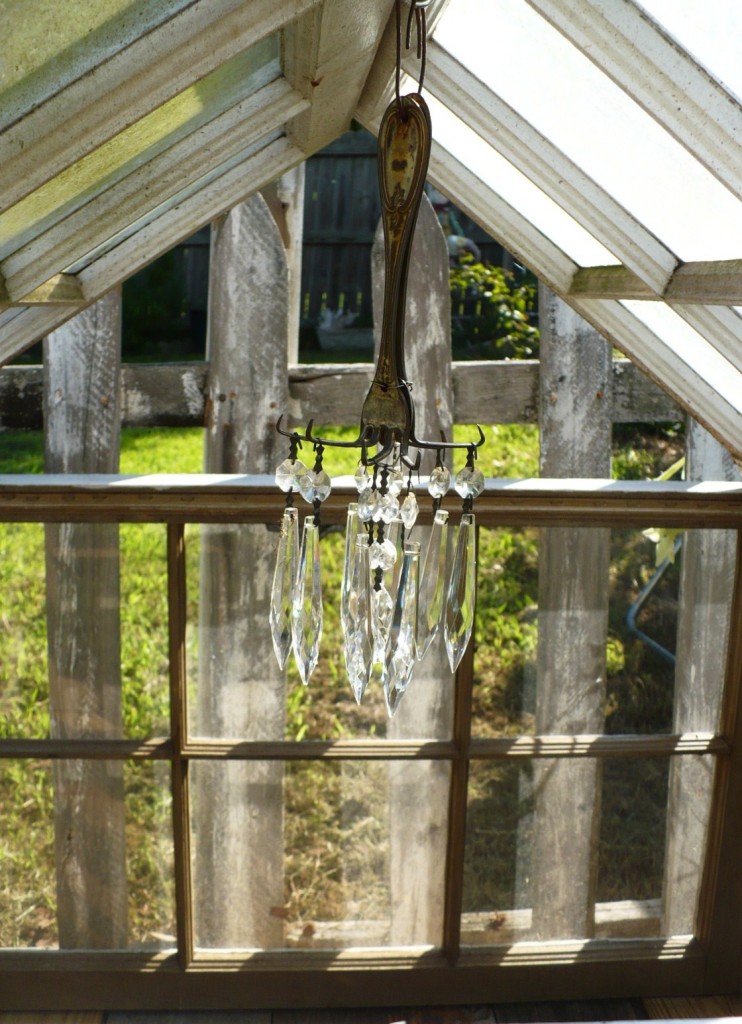 I showed you a solar dehydrator that my husband made for me that used one. Now he's made me this very cool yard conservatory!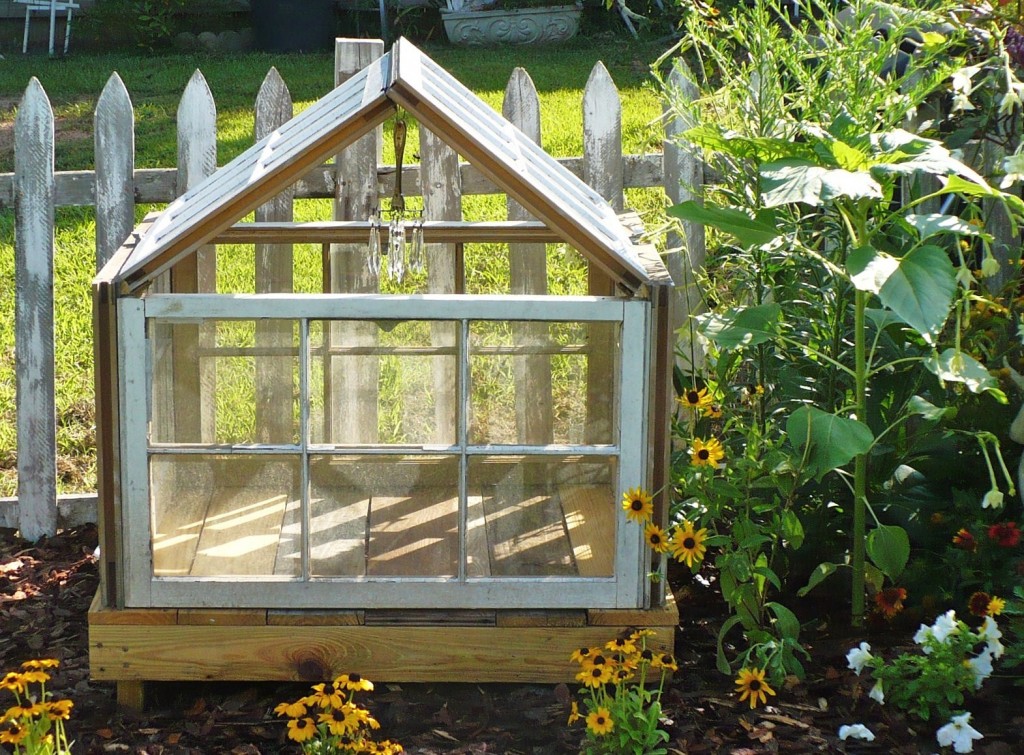 Isn't it great! I just love it. It was really easy to make. He just screwed four windows together for the sides and two for the top (which comes off). Then he made a little platform for it from scrap lumber that we had lying around.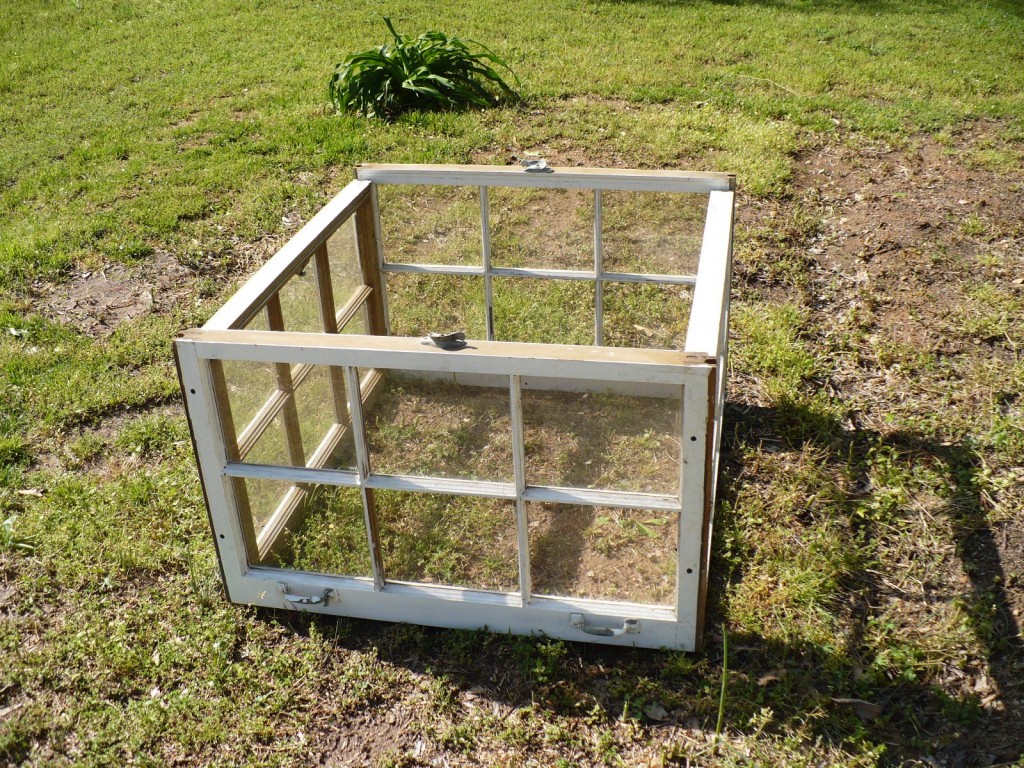 Disclosure: This post may contain affiliate links to Amazon and/or Etsy, which means that I may earn a small commission from some of the links in this post. Please see our Disclosure Page for more information.
 It's going to be the focal point of my cottage garden.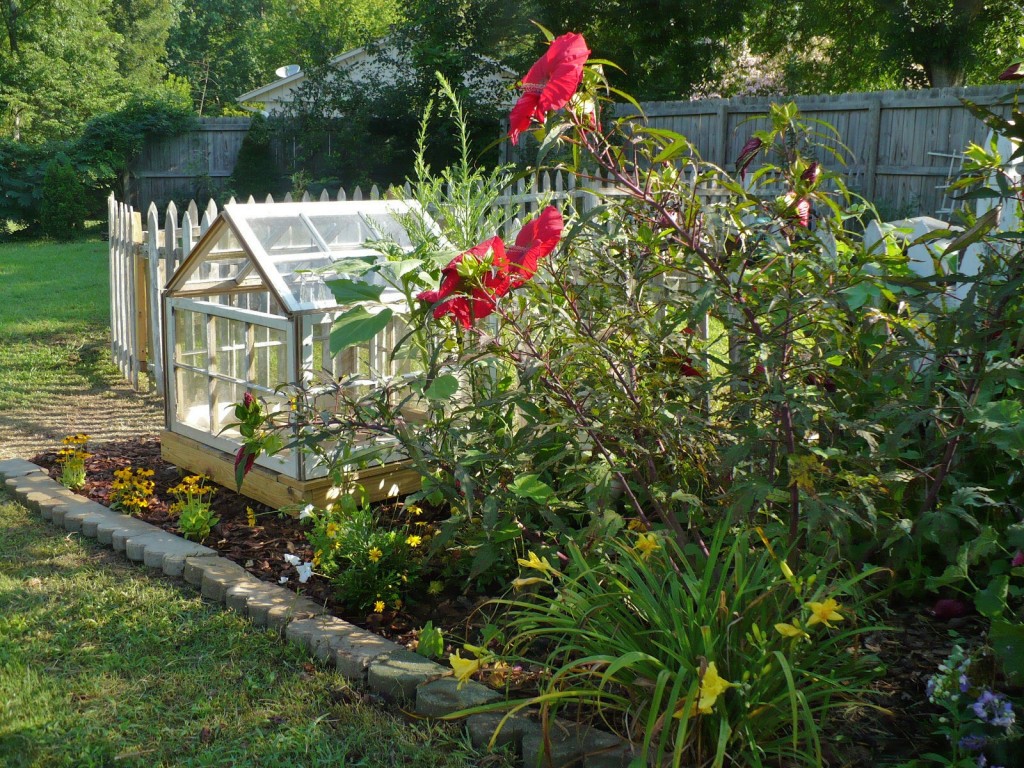 I'm extending that border since we extended the vegetable garden fencing. I'm doing it a little at a time since I have to dig up the "grass" that's there since it's the kind that spreads by runners. So there's no smothering that!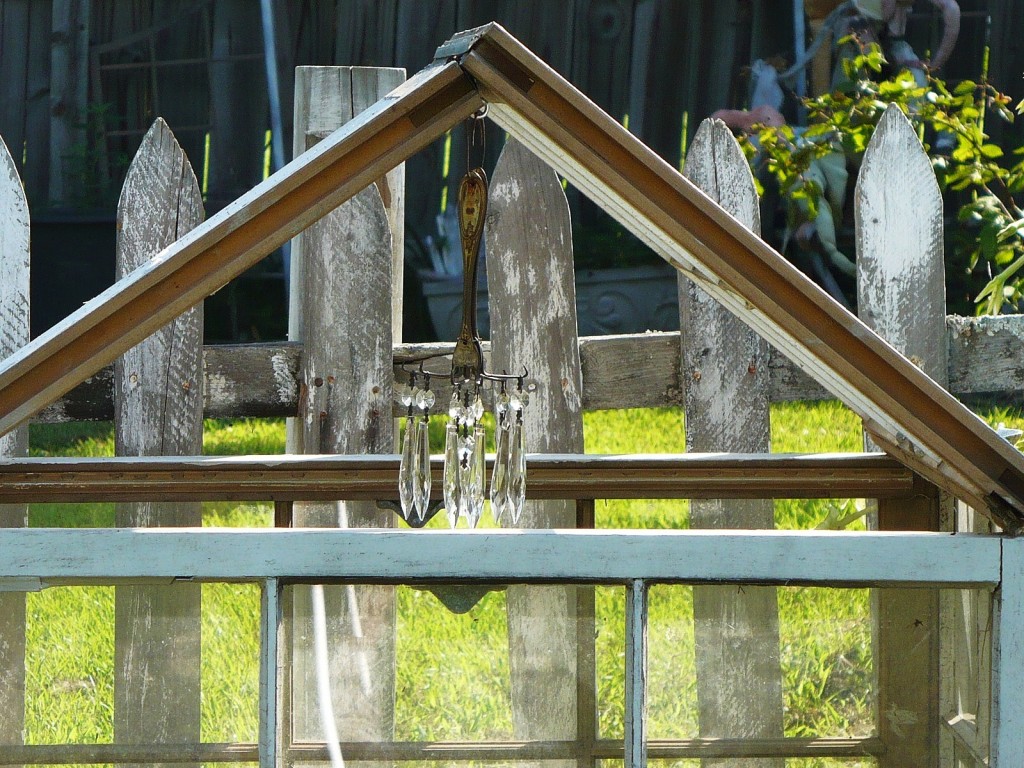 The pretty fork chandelier came from my friend Linda who makes THE most amazing yard conservatories. She decks them out with mosaics and architectural pieces. This is hers

Gorgeous isn't it! I'll bling mine up a bit more when I have time. Have to find one of those fabulous topper pieces that she uses!
Here are a few more photos from that border. The Nicotiana was a surprise!
I had some planted there several years ago and it never came back. All of a sudden this year one very happy plant is there! That's why I love gardening. It's always full of surprises!
The Hibiscus is always amazing. It comes back every year.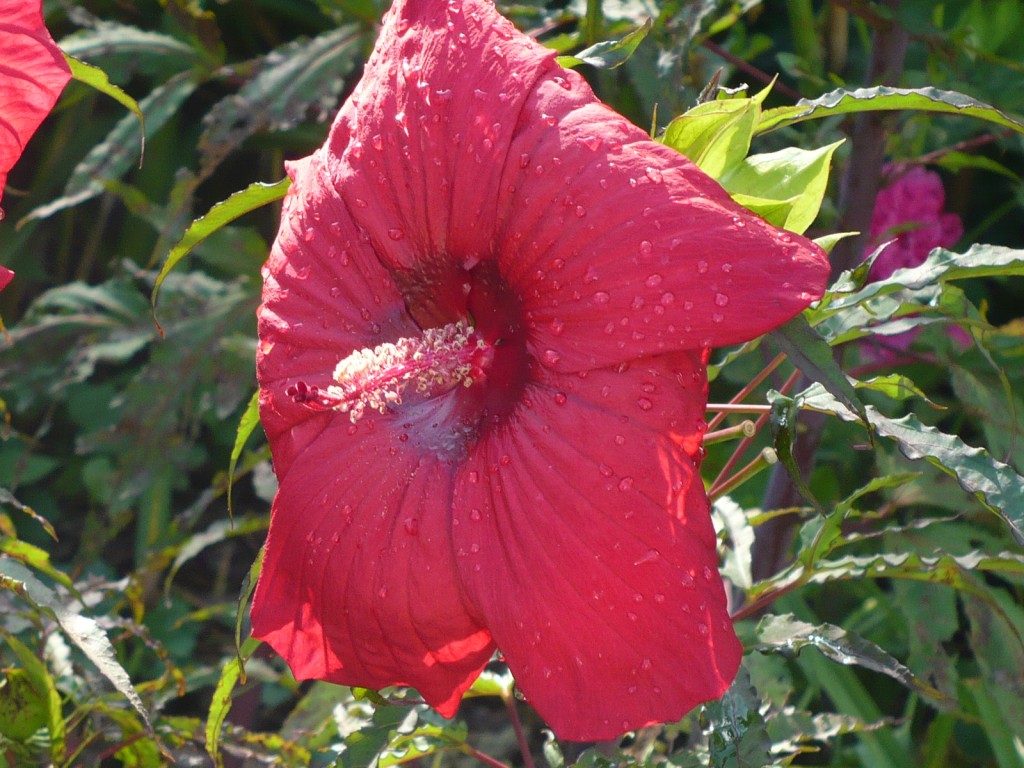 Here's my little cherub that I got on clearance at Hobby Lobby (do you know they have Christmas stuff up now!!).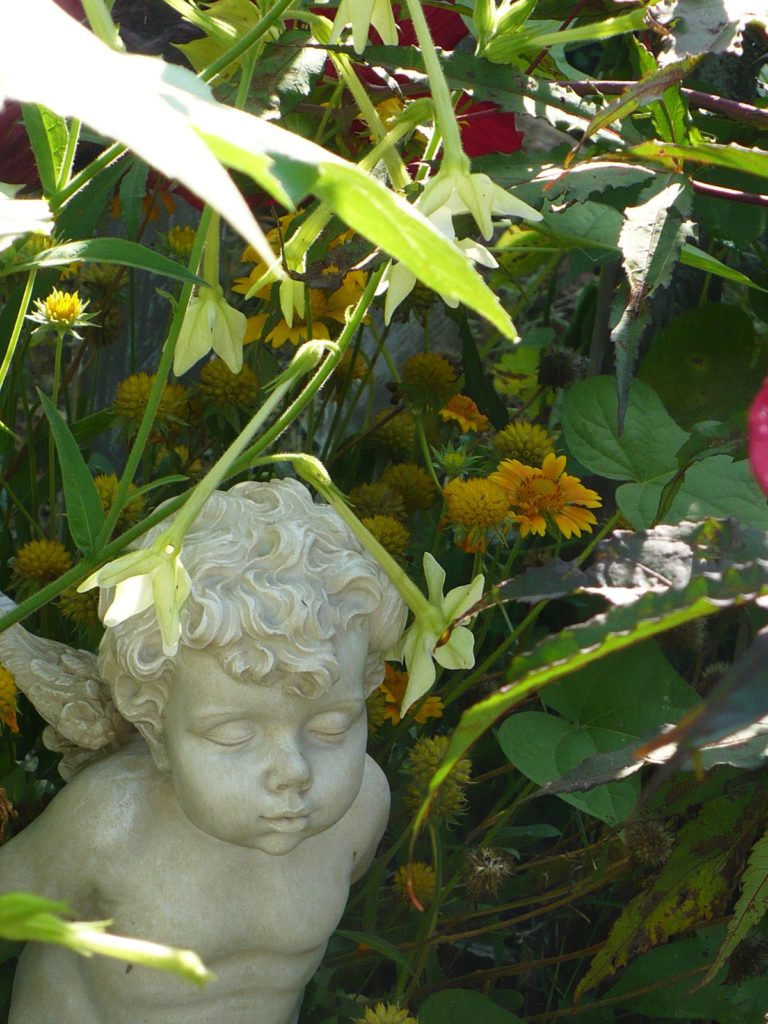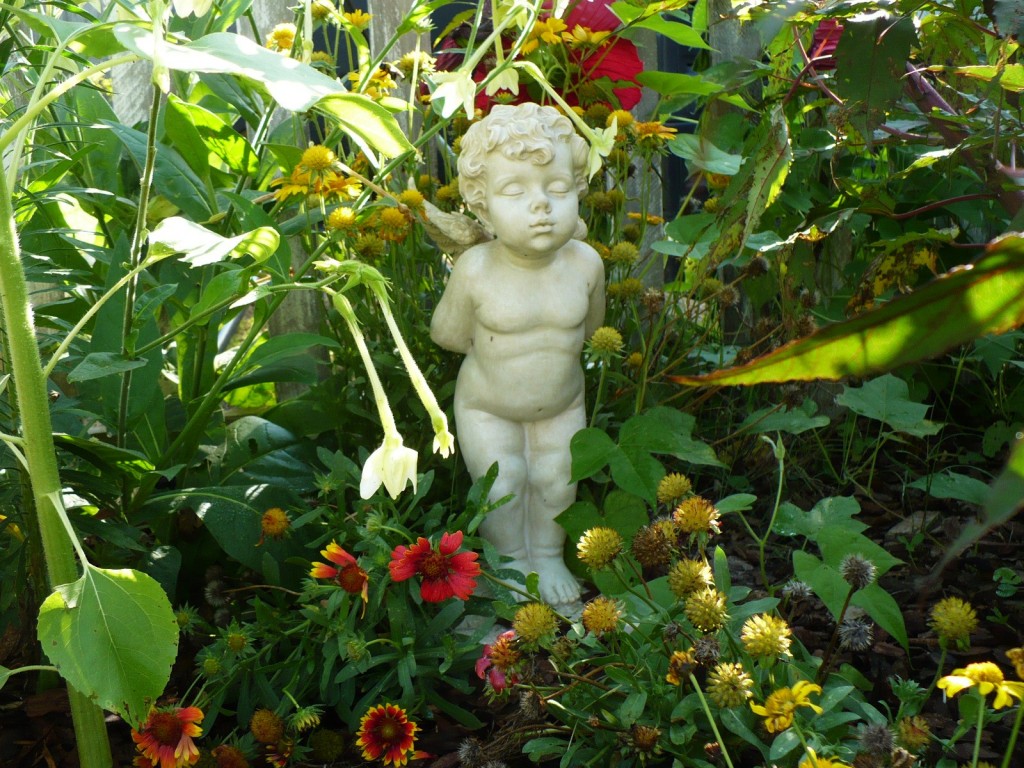 I really like these mosaic concrete edgers that I did a long time ago.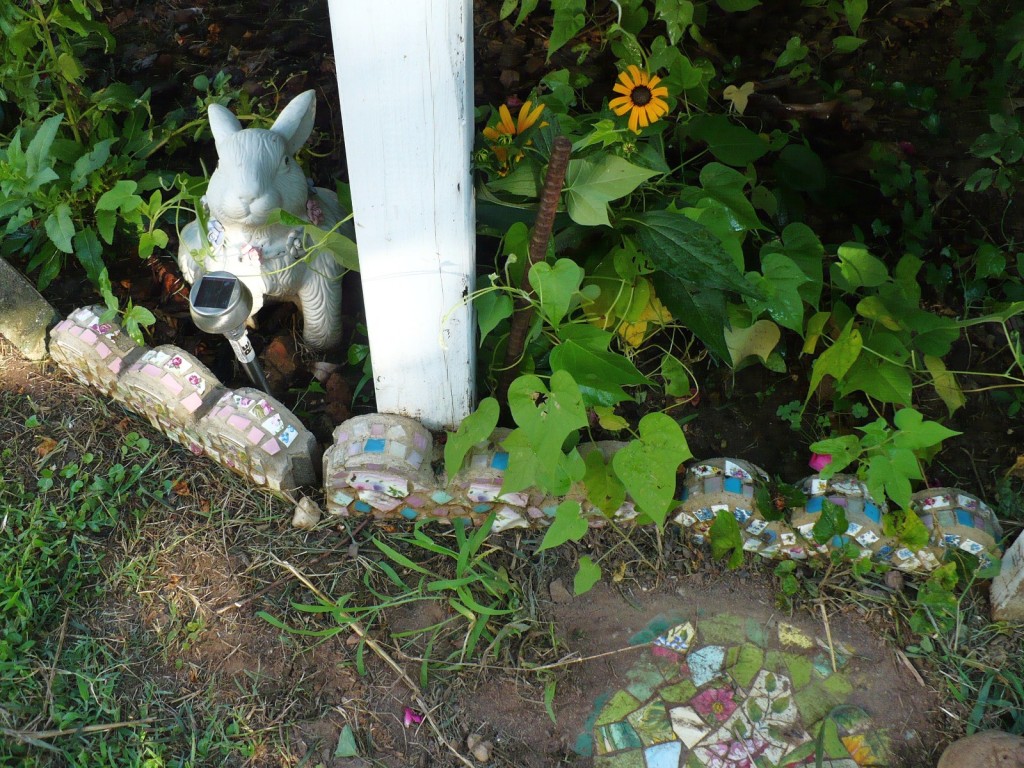 I'm little at a loss as to what to do for edging on this border since I removed my plate border. I don't know if I'm up to doing mosaic on all those other concrete edgers. I think I might paint them instead if I can't come up with some other cute edging material.
A teacup birdfeeder I made a few years ago. Although I don't put any bird seed in it anymore since we have plenty of feeders all over the yard.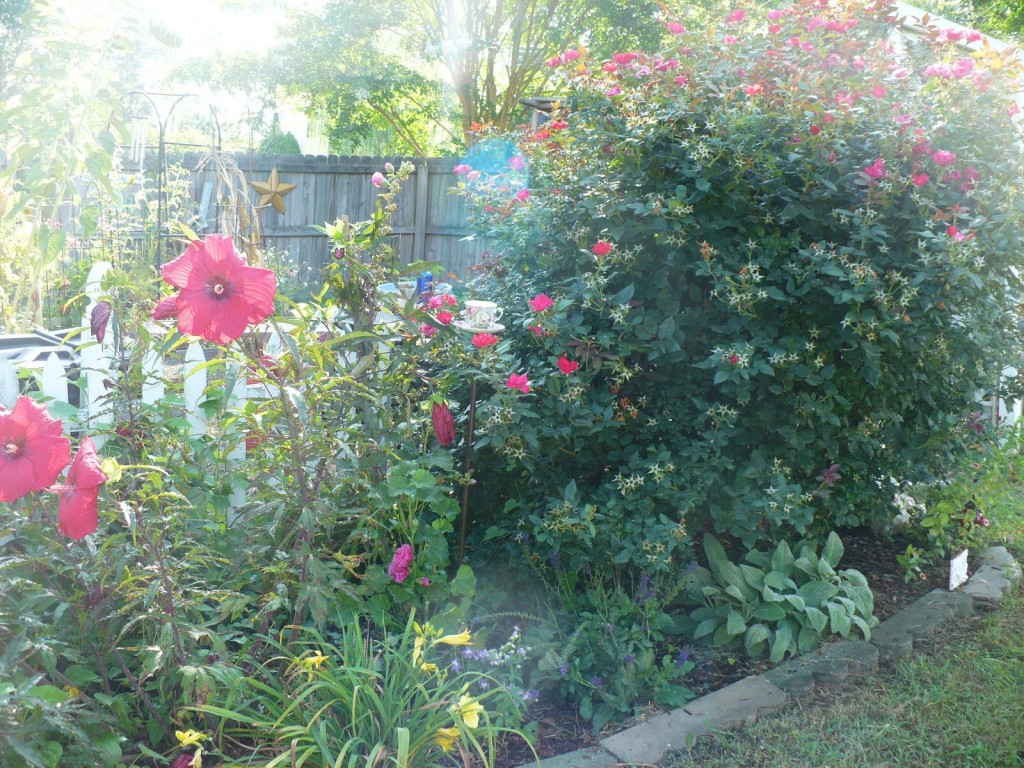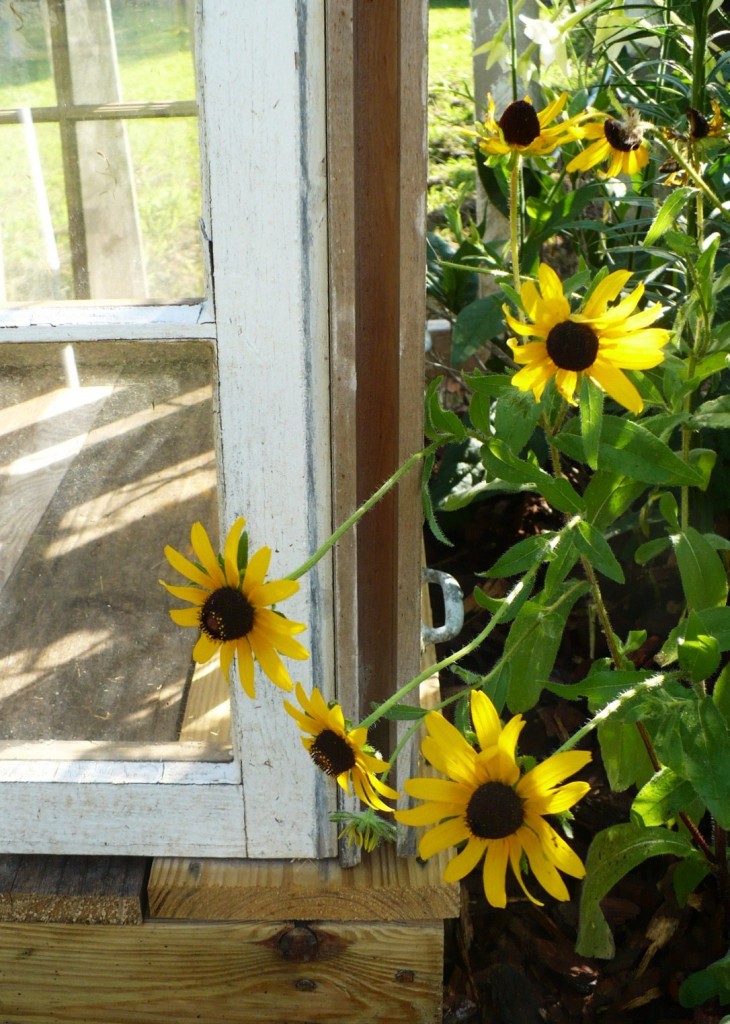 I think I'll either put a statue  in my yard conservatory or maybe do a fairy garden. I've always wanted to do one of those! Although I'm a bit more partial to gnomes than fairies.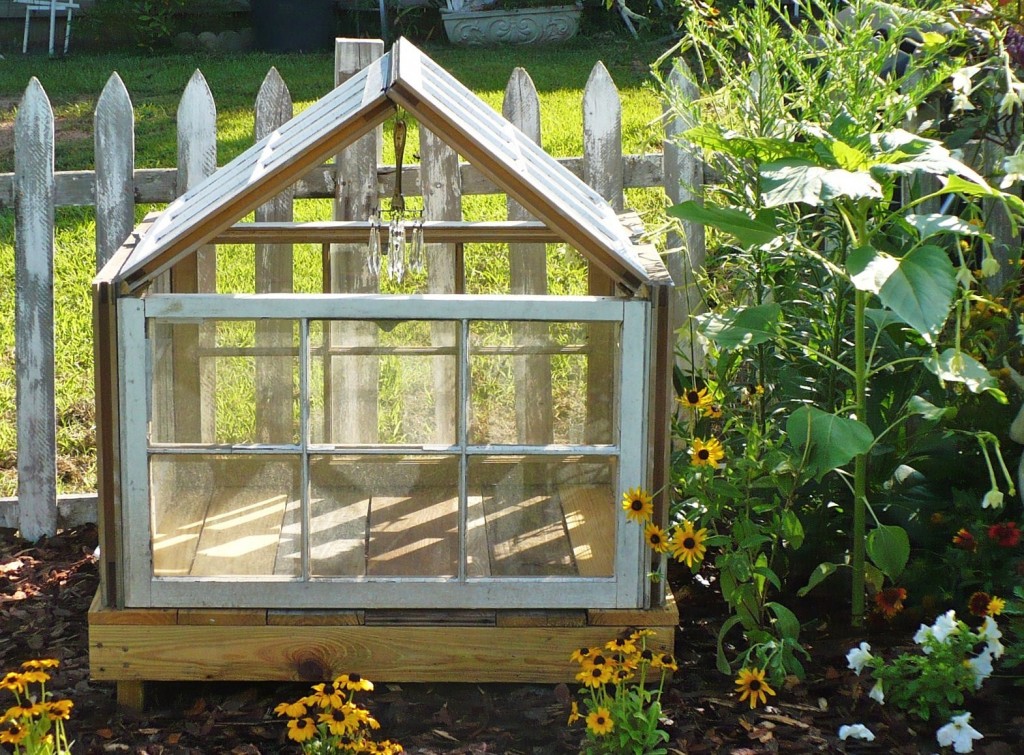 What would you put in it or would you leave it empty? It will eventually be surrounded by old fashioned cottage garden flowers!