Fun and Simple Snowflake Kids Crafts
Winter is a great time to get creative with your kids. When the cold weather rolls in, the kids are looking for things to do. Why not do lots of fun crafts together? One easy craft every kid l know loves making is a big snowflake. Snowflakes are often made with a lot of glitter which is why I think kids love them so much.  Here are 20 Simple Snowflake Kid Crafts to Try with your kids when it is too cold to go outside.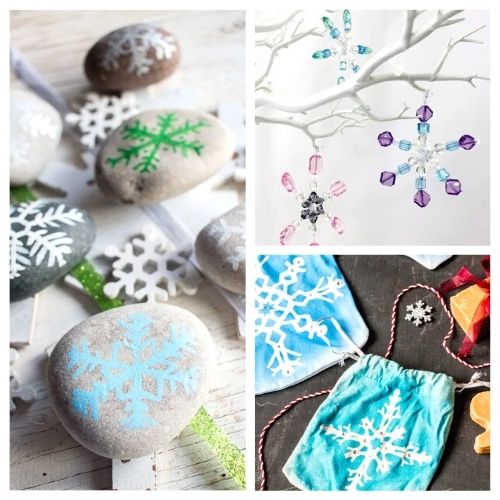 Disclosure: This post may contain affiliate links to Amazon and/or Etsy, which means that I may earn a small commission from some of the links in this post. Please see our Disclosure Page for more information.
The best way to keep your kids entertained this winter is by making some snowflake-themed kid-friendly crafts. Doing simple arts and crafts inside during the winter is a great way to stay busy and warm. Not to mention a great way to spend some one-on-one time with your kids no matter their age.
20 Simple Snowflake Kid Crafts To Try
Here are some tips to help you when it comes to doing crafts with your kids.
Keep extra supplies: Think of things like cardboard boxes, colored ribbons, and lots of glue sticks. With these few supplies, you can make so many crafts you didn't even know you could!
Buy multiple pairs of kid craft scissors: You would think these things grew legs! They are always impossible to find when you need them. That is why I suggest stocking up, or buying them in bulk!
Designated Craft Area: Make a spot in your home that your kid can just have fun and create. When you allow a kid to create through crafting you are allowing them to grow their imagination and confidence.
I was able to gather up 20 simple snowflake crafts for kids that you will want to try. There are plenty on this list that kids can do independently. With a few STEM ones you may find that some younger kids may need help from mom or dad!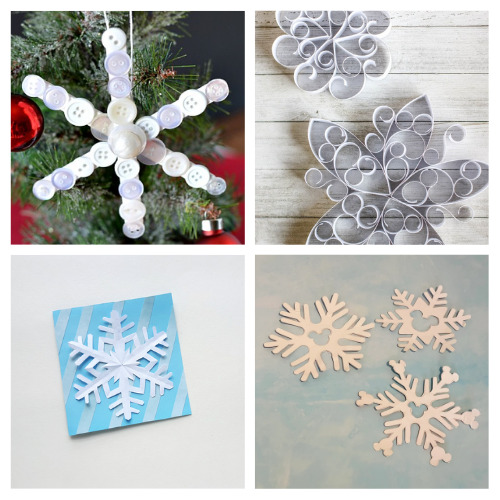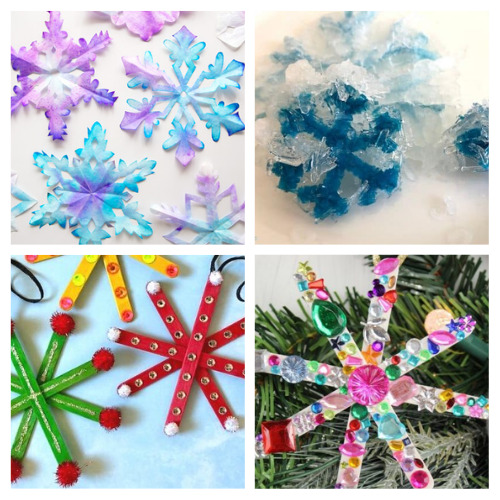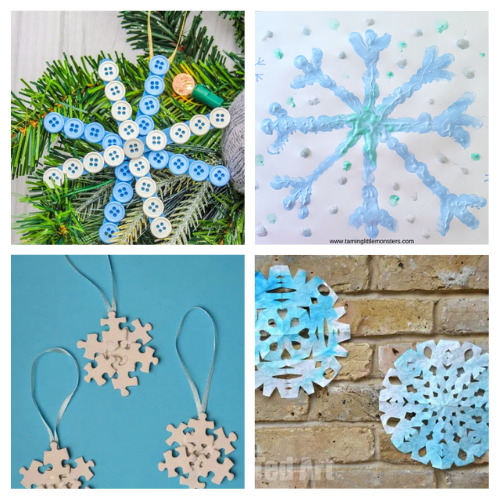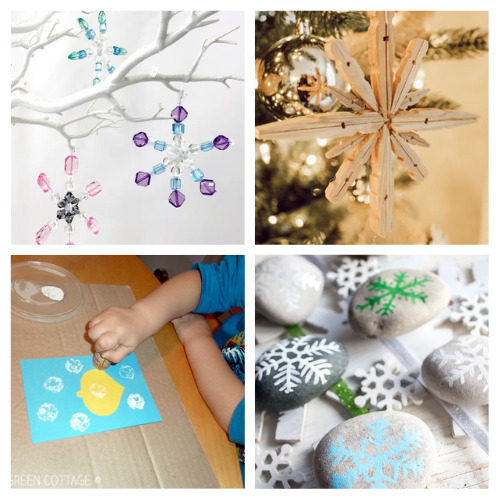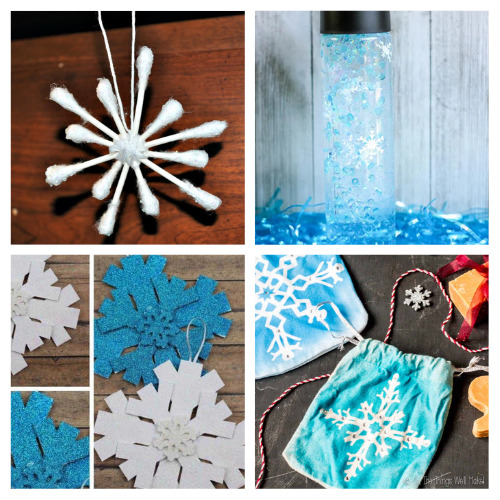 What kinds of crafts do your kids like to do in the winter?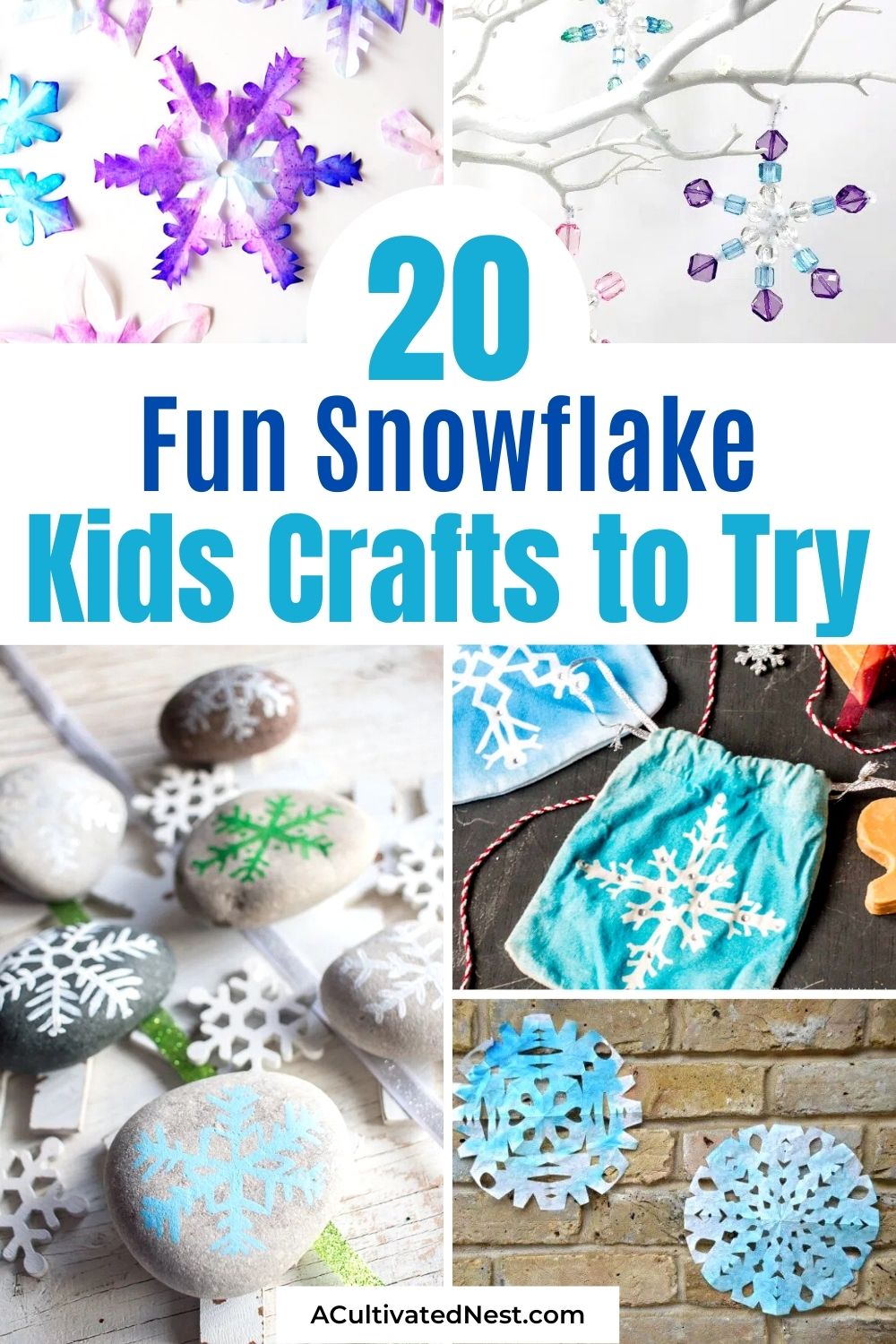 You might also be interested in: 20 Fun Winter Pipe Cleaner Kids Crafts