DIY Charging Stations
It's been a long day and you're finally home. You have your phone, laptop, tablet, and even your smartwatch – but not enough room for everything you need to charge! It seems like there are always too few outlets in the office, home, or even at school to keep up with all of our devices. You could also be bothered by all the different cords hanging everywhere and want to hide them. If you are like me you are wondering what can we do about this? Well the easy answer is, make one of these 20 Helpful DIY Charging Stations!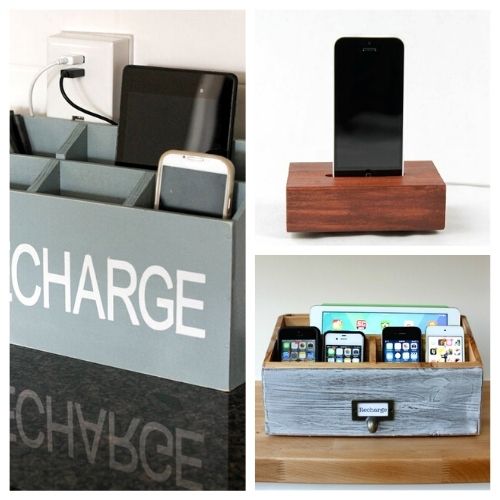 Disclosure: This post may contain affiliate links to Amazon and/or Etsy, which means that I may earn a small commission from some of the links in this post. Please see our Disclosure Page for more information.
I bet you feel the same way about the lack of outlets or the hideous sight of cords hanging everywhere as I do.  Thankfully you have stumbled upon this list of clever homemade charging stations. This list will help you be on your way to solving your problem of not having enough outlets or too many cords hanging around!
20 Helpful DIY Charging Stations
There are so many ideas and a lot of different options for unique DIY charging station styles, functions, and locations. I wonder which one you will choose to help you continue to love those electronics and form a healthy relationship with the chords attached to them!
With this list of ideas, you can come away ready to tackle the madness caused by too many chords! Here are a few major factors to consider when determining which DIY charging station is best for you.
Purpose: Choose one that fits the functionality and design you are looking for. Would you prefer it to be discreet and dainty? Or, is your goal just plain organization?
Size: Are you looking to charge just 1 item, like your cell phone? Or maybe even 5: cell phones, tablets, kindles, a watch, etc.? Whatever you decide, just make sure your charging station is size proportionate and maintains good ventilation.
Location: Location is key! Figure out where you want to keep it, like on the kitchen counter hiding in a bread box. Maybe an office where you hollow out an old book. Possibly in a bedroom side table. Once you know the location, you can better figure out which one will work best for you!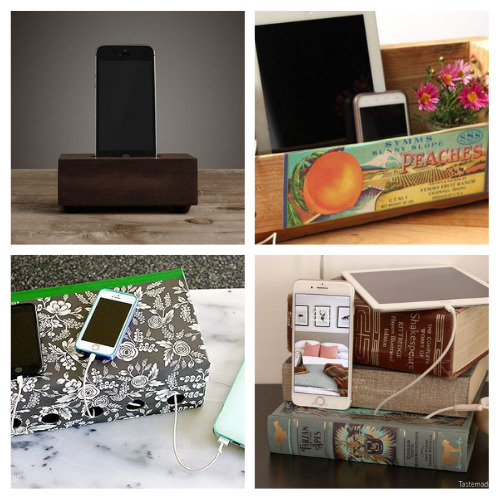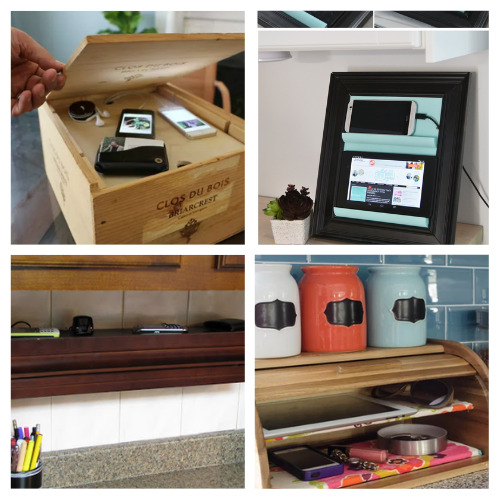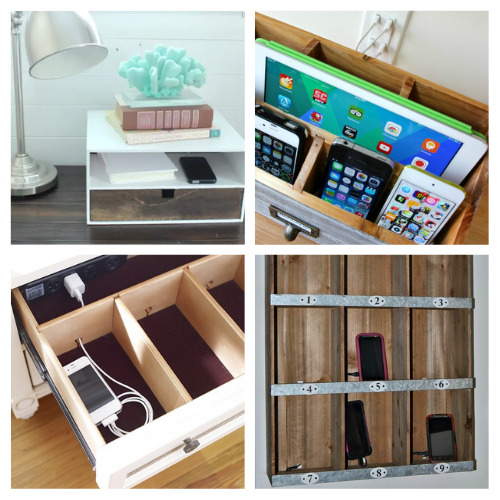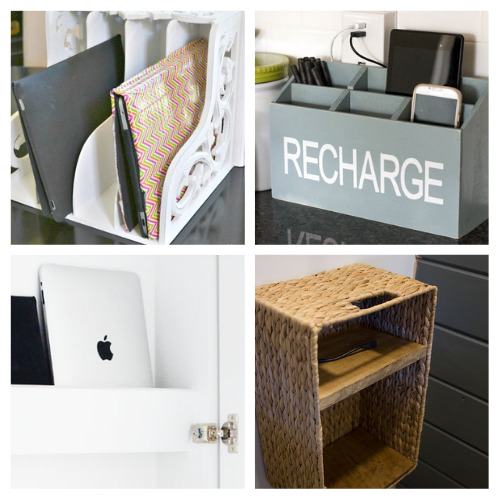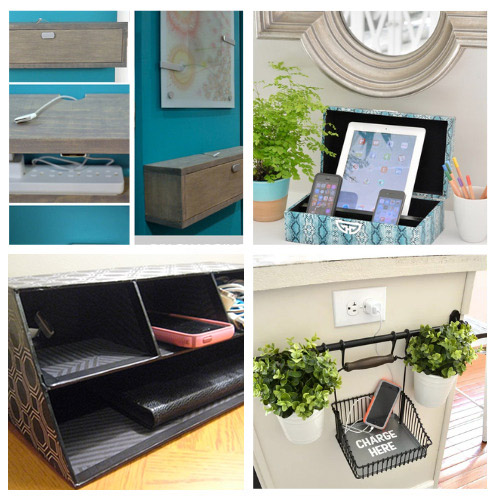 How do you currently organize your devices and charging cords?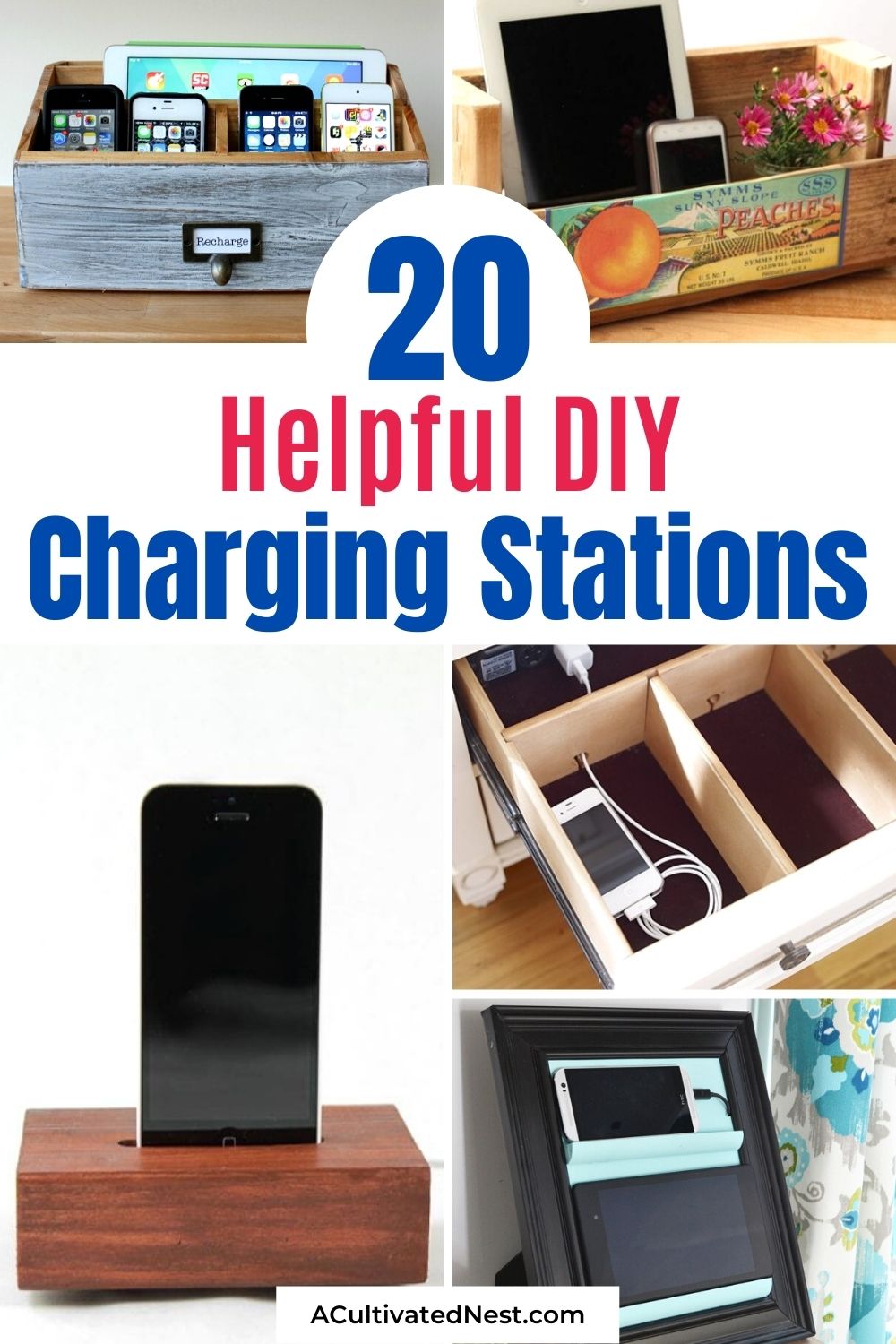 You might also be interested in: Easy Junk Drawer Organization Ideas