Beautiful Homemade Pillow Cover Ideas.
Making your own homemade pillow covers is the easiest and most budget-friendly way to change things up in your home's décor. When it comes to changing a few things in your décor you might not always want to invest in changing everything at once. That is why I suggest making your own pillow covers to help make some changes and cut some cost. Here are 20 Easy DIY Pillow Covers to inspire you!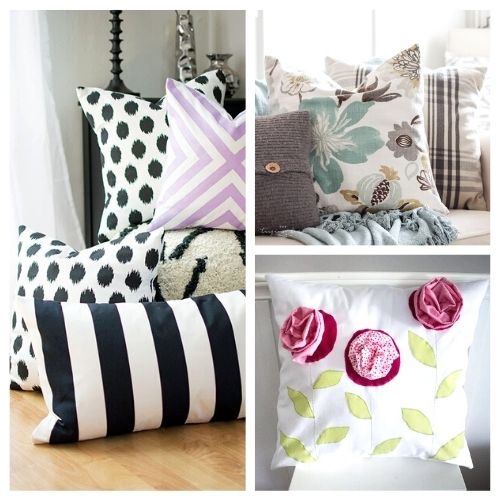 Disclosure: This post may contain affiliate links to Amazon and/or Etsy, which means that I may earn a small commission from some of the links in this post. Please see our Disclosure Page for more information.
I know that not everyone knows how to sew, which is why I've included some no-sew options so you don't have to worry about that.
You are sure to find the perfect DIY pillow cover to spruce up your home in this post. There are a few I want to make for Christmas and birthday gifts this year. I love that these pillows can make the best gifts. Just pair it with a homemade gift in a jar from your kitchen! Your friends and family will love receiving this gift from you, trust me!
20 Easy DIY Pillow Covers
With all the changing trends and styles that come through every year, a new pillow cover is an easy way to update your décor without having to invest in completely new pillows. So if you have been thinking about changing out your throw pillows do not run out and buy new ones. Consider making your own DIY pillow covers to change things ups. Pillow covers are a great way to make simple budget-friendly changes to a room, and here is why:
Tie Color In: Decorative pillows are a great way to bring in accent colors to a room. If you get new furniture but don't want to invest in new throw pillows, then this is where DIY pillow covers come in handy!
Help Decorate for an Occasion/Season: Throw pillows are a great way to celebrate a holiday or even a family event. Making your pillow covers helps you have the décor you need when you need it!
Changing Trends: We all know this to be true. Trends change and so do our likes and dislikes. So save yourself some time and money and make your own DIY pillow covers to keep up with the new trends.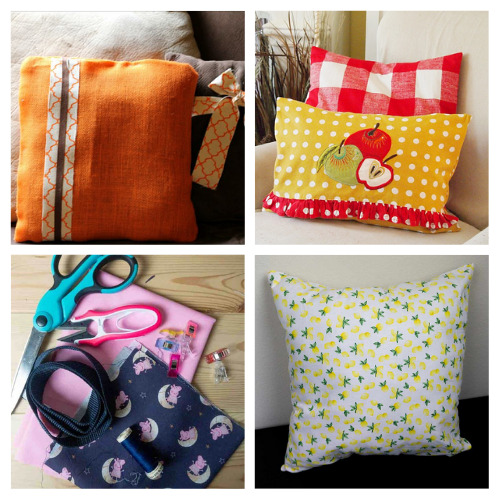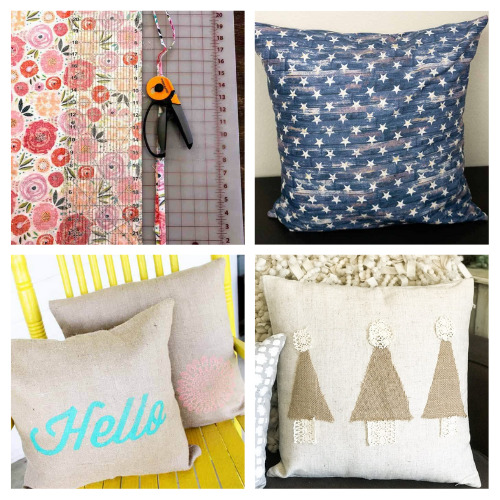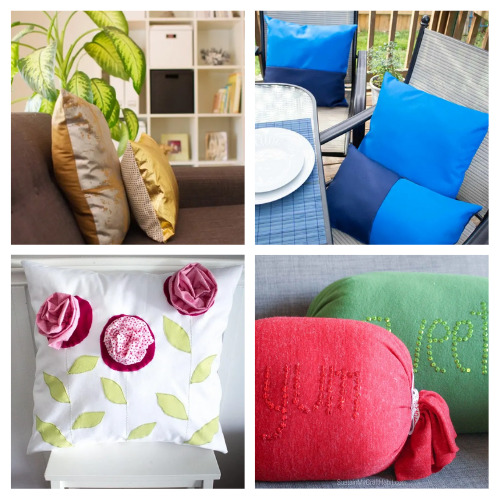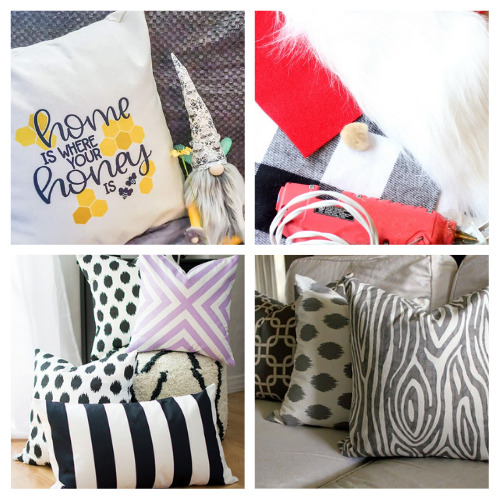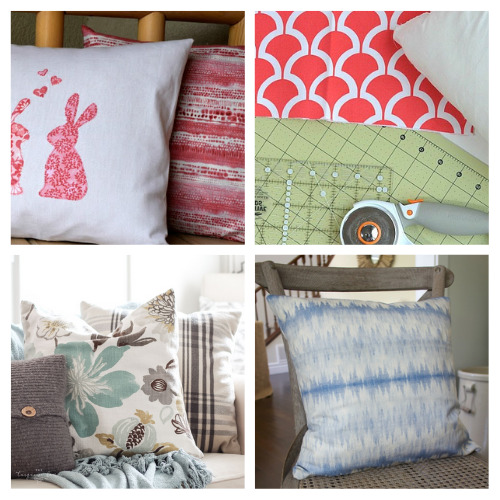 Have you ever made a homemade pillow cover before? Was it sewn or no-sew?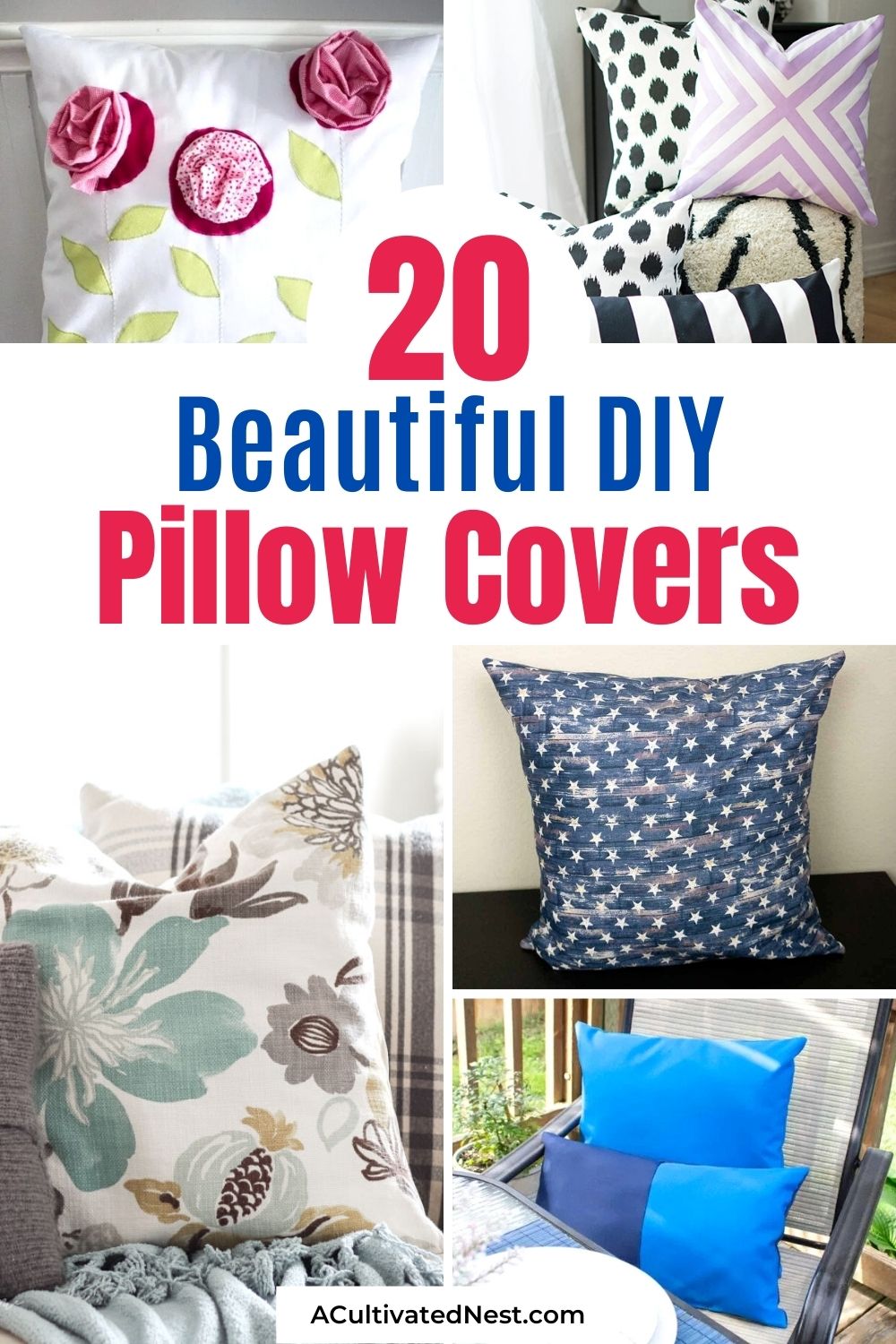 You might also be interested in: 20 Frugal Custom Tablecloth DIYs