Easy DIY Tablecloth Ideas.
If you're looking for a quick project that will add some color and personality to your tablescape, try making your own tablecloth DIY! Making your own tablecloth can help save you some money as well as help you get exactly what you are looking for when it comes to decorations. I can promise you will surely be impressing your guest with each unique new tablecloth you make. Check out these 20 Frugal Custom Tablecloth DIYs for ideas!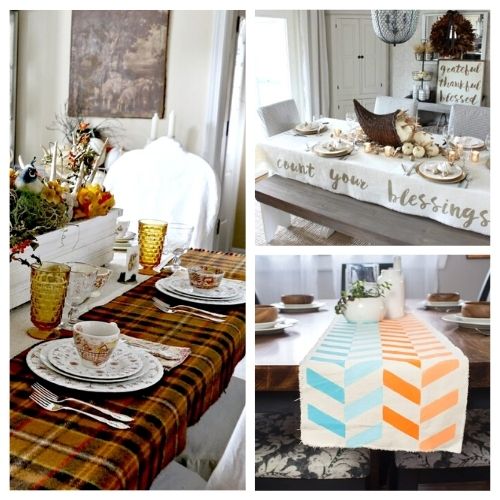 Disclosure: This post may contain affiliate links to Amazon and/or Etsy, which means that I may earn a small commission from some of the links in this post. Please see our Disclosure Page for more information.
Take a look at the custom tablecloth DIY ideas I have gathered and see which one you want to try! You may be in luck and have some material already in your home to get started. Just be creative, have fun, and let your personality shine.
20 Frugal Custom Tablecloth DIYs
Tablecloths can be made with any fabric. The best part about making your own tablecloth is you get to decide which type of fabric, color, and design you want to use. If you are ready to make your own tablecloth and decorate for your next gathering, then be sure to check out the easy no-sew, sewn, and printed tablecloth DIYs I have gathered.
You may not even need to head to the craft store to get started. You'll be surprised what items you may have around your house that you could easily use to make your own DIY tablecloth out of:
Fitted Sheets – you could also use flat sheets as well.
Blankets – if you are not looking to use the pattern or graphics of the blanket, flip it over and see if the back is solid.
Lace – lace is a great way to add some design and texture to your tablescape. Even if you do not make your tablecloth directly out of the lace fabric, you could use it as a table runner or border.
Curtain – We all have curtains we do not use anymore. Quickly turn those old curtains into your next tablecloth!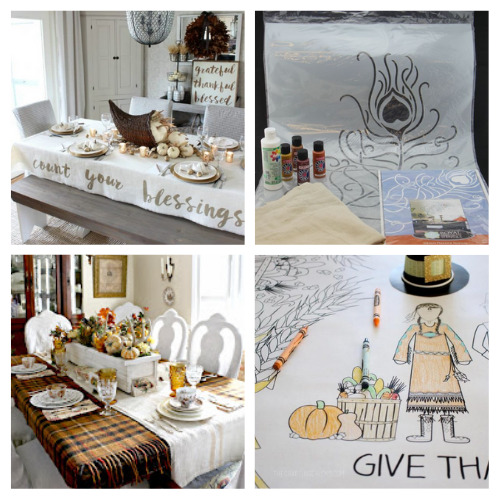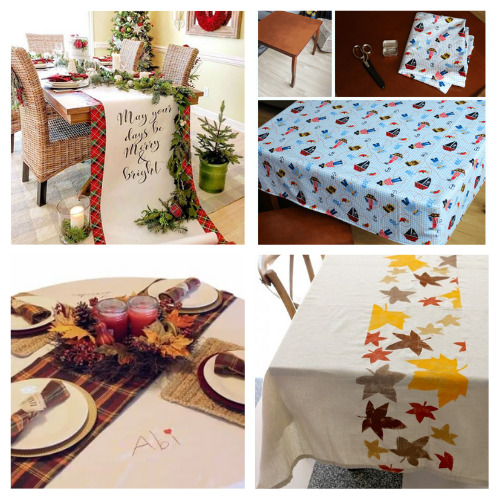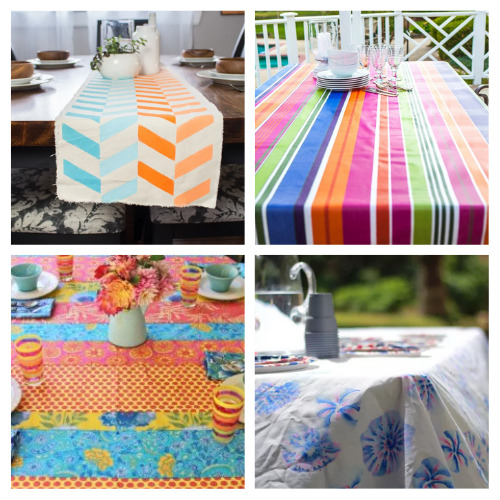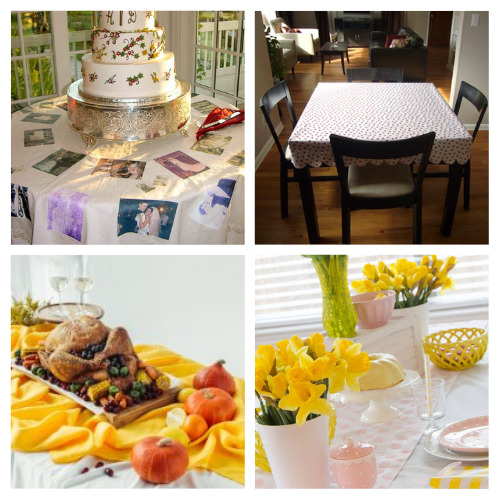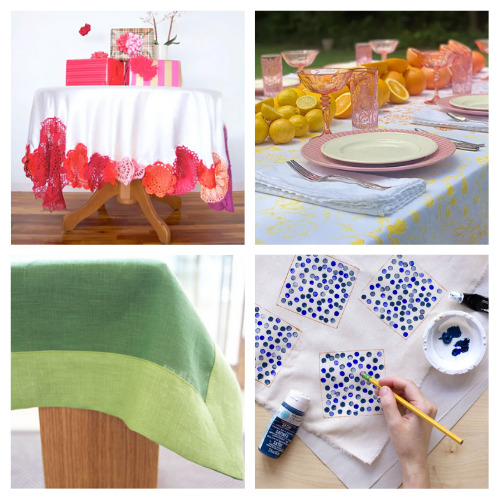 What holiday/season do you want to make a custom DIY tablecloth for?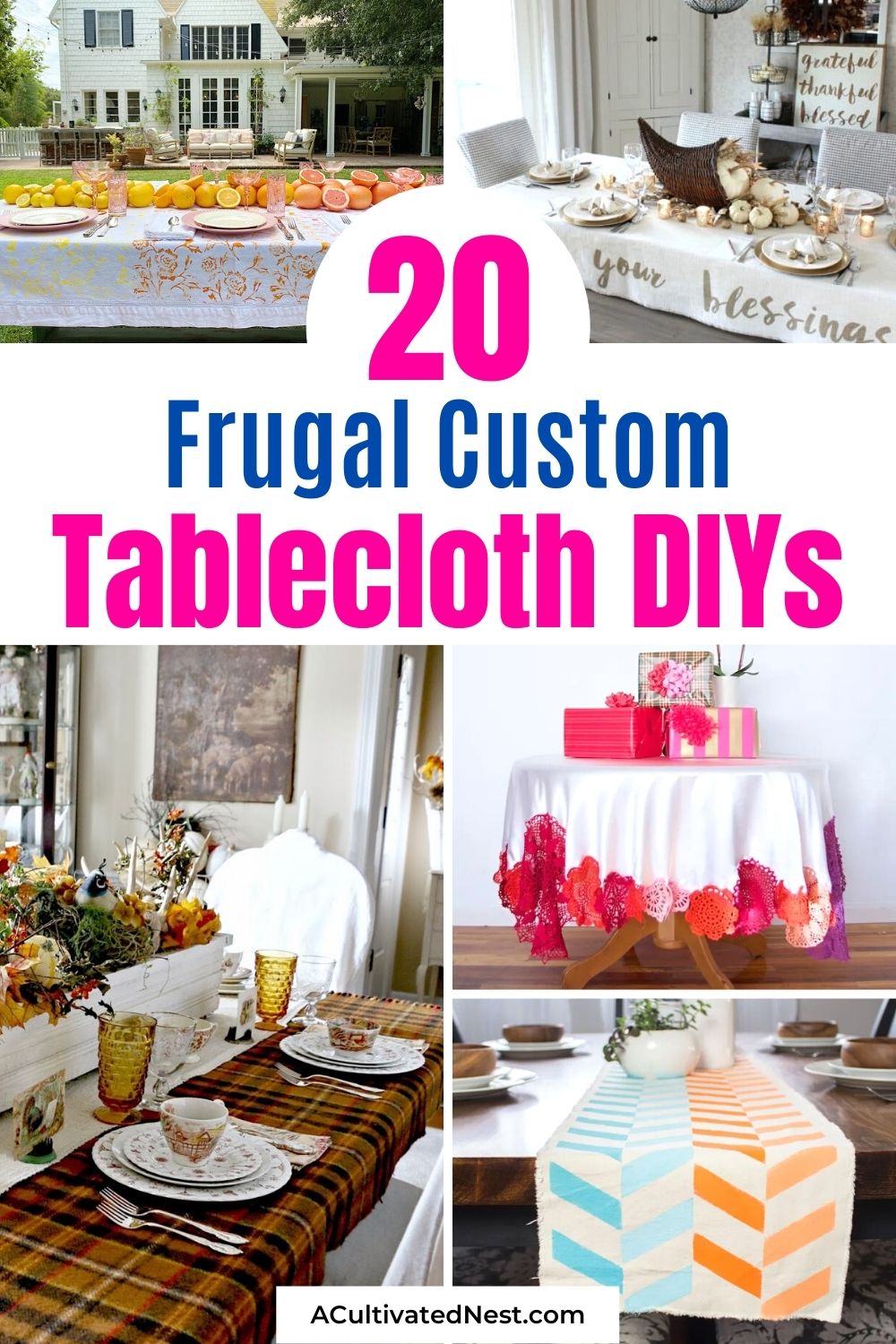 You might also be interested in: All-White Thrifty Tablescape for Under $20